Are you curious as to the meaning of VPN? Not to worry—our little monkey will help you understand everything there is to know about this privacy tool. By the time you are done reading this guide, you will be in the know on what a VPN means (with a full definition), its significance, how it works, and what it does. Plus, we'll recommend some great providers for you to check out.
Definition of VPN
VPN stands for Virtual Private Network. The right definition is that this is basically a piece of software that helps to secure your information and all your activities when you use the internet.
How does a VPN work?
Before we get into how a VPN works, let's first quickly talk about how the internet works. So, the internet is made up of a bunch of servers that support websites. These servers are in constant communication with each other in order to serve you the websites you want to access.
For you to browse pages on the internet, those servers have to exchange your data. This means your data is not hidden from sight and it is available to anyone who can access these servers.
Having your data flying all over the internet like this is obviously not ideal. Your privacy is particularly at risk when you access sites that require you to provide personal information, for example, your credit card details, email address, and passwords.
This is where a Virtual Private Network comes in.

How to use a Virtual Private Network?
As mentioned earlier in our VPN definition, it is a piece of software that you can install on your computer, tablet, or smartphone. Several providers sell this software and we will recommend some later on.
Remember the servers we mentioned? Providers have their own servers located in different parts of the world. Once you install the software on your device, you simply choose your preferred server, connect to the service (in order to activate your protection), and start browsing anonymously.
Do not worry if you do not know which server location to select. Most of the apps automatically choose the most appropriate server for you but you can still pick another server if you change your mind.
So here's a quick recap on how a VPN app works:
Download and install the app on your device
Select a server location
Connect to the VPN client
Go to your browser and surf the internet anonymously
The ultimate significance of a VPN
When your data leaves your computer or other devices connected to the internet, the VPN intercepts this data and encrypts it before sending it to the servers that support the website you want to access.
Without this kind of solution, your data leaves your device and goes straight to the servers of the destination website. Anyone who might be looking, for example, your internet service provider (ISP) or even hackers can easily see your data, the websites you are visiting, and everything you are doing on these sites.
When you install a Virtual Private Network on your device, it acts as a tunnel and routes your data to its own servers, before sending it out to the servers of your destination website. This way, your data seems like it is coming from the Virtual Private Network servers and not from your device.
Understand what a VPN does
A Virtual Private Network seems complicated but it works very simply as mentionned before in our VPN definition. In essence, it does these three things:
Encrypts your data so that your online traffic is unreadable to anyone who might be looking
Hides your online activities i.e. the websites you visit and what you do on there
Masks your real location by making it look like your traffic is coming from the VPN servers and not from you
In the end, a Virtual Private Network safeguards your online privacy and security. But, you are probably wondering why online privacy and safety are important.
Why you need a VPN?
Before getting into the nitty-gritty of what it does, let's first find out why you need this type of solution in the first place. A Virtual Private Network can:
Protect your personal data from hacker attacks
Hide your online activities from your ISP and advertisers
Help you bypass geo-restricted sites such as Netflix
Enable you to torrent anonymously
So, let's go back to how a VPN works to protect your online privacy and security.
Encrypts your data
Encryption is kind of a complex high-tech process. But here's what you need to know: such providers use certain technology to transform your raw data into a code that is basically unreadable to your ISP or anyone who might be looking.
This is really helpful especially for keeping your personal information safe from hackers.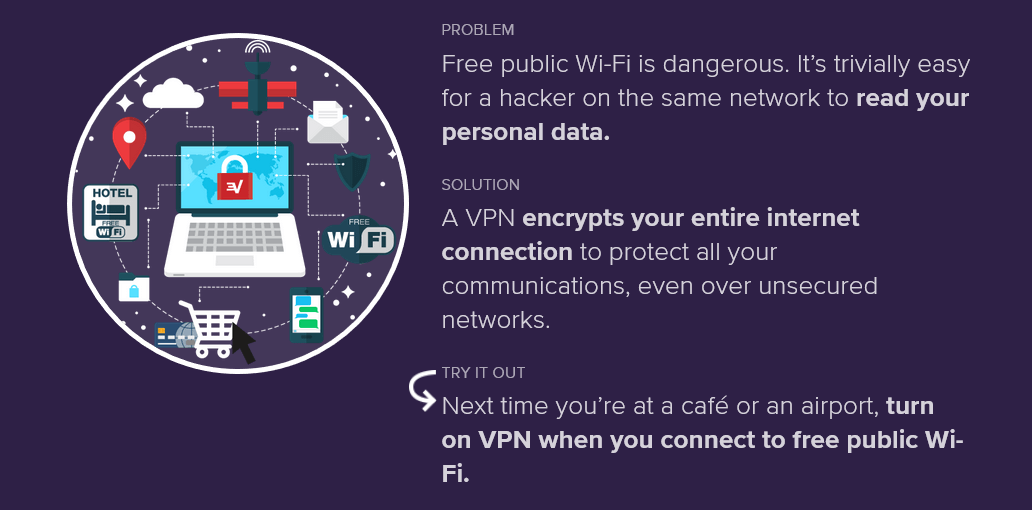 Hides your online activities
Sometimes, ISPs can intentionally throttle internet speeds if they check and find out that you are engaging in high-bandwidth activities such as torrenting or streaming. Since a VPN sends your online traffic through a tunnel, your ISP wouldn't be able to see the types of websites you visit.
Additionally, without a Virtual Private Network, advertisers can track the websites you visit and target you with ads.
By hiding your online activities, you can finally say goodbye to those annoying pop-up or banner ads.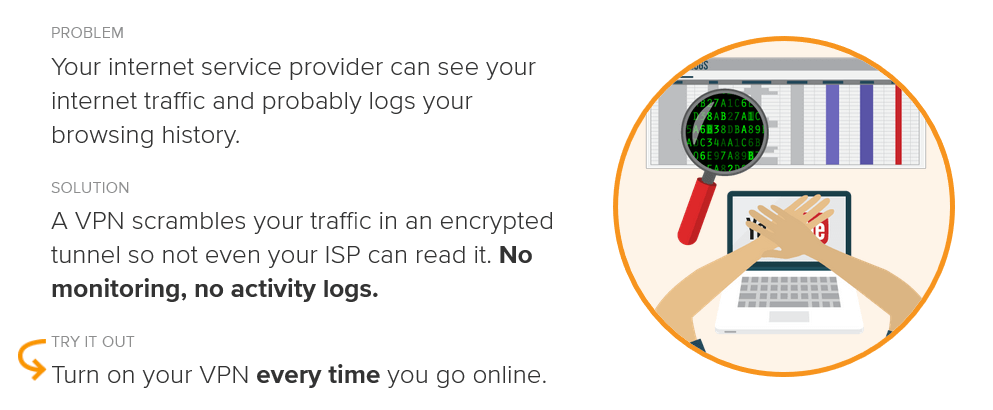 Masks your real location
Every device that is connected to the internet has an identifying number known as an IP address. Your ISP assigns you an IP address and all your internet activities are routed back to this address.
Your IP address is closely related to your actual geographical location. For example, if you are in London, your smartphone or computer will have a different IP address from someone in Seattle.
When you browse the internet without active protection, anyone who is looking can trace back your activities to your device. They can identify your location too! A VPN is the best way to keep your location safe from unwanted entities such as hackers, stalkers, and trolls.
In addition to this, masking your IP address and therefore your location can help with bypassing geo-restricted content.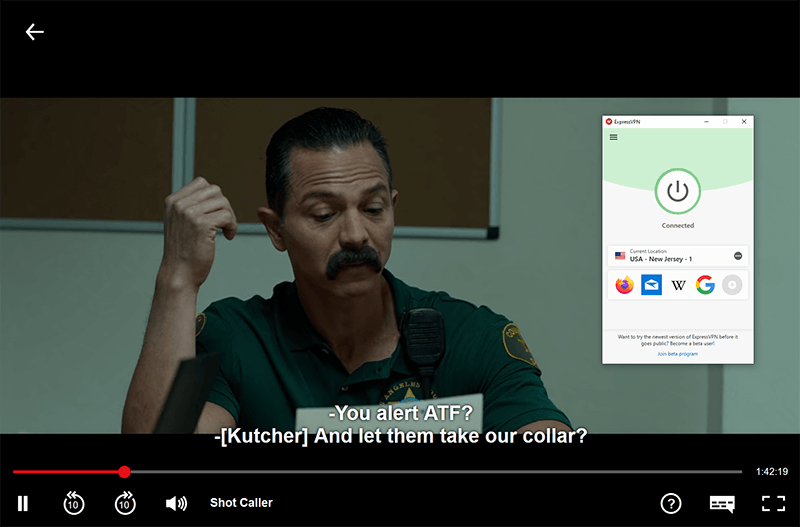 For example, websites such as US Netflix, Hulu, ESPN, and HBO Go are blocked to anyone outside the USA. However, with a VPN you can pretend to be in the US and unblock these sites by the click of a button.
How does this work?
What a VPN does is that it route your traffic through its USA servers instead of your ISP's servers. This way, Netflix servers will detect neither your real IP address nor your location and will instead 'think' that your traffic is coming from the US, even though, of course, you aren't there.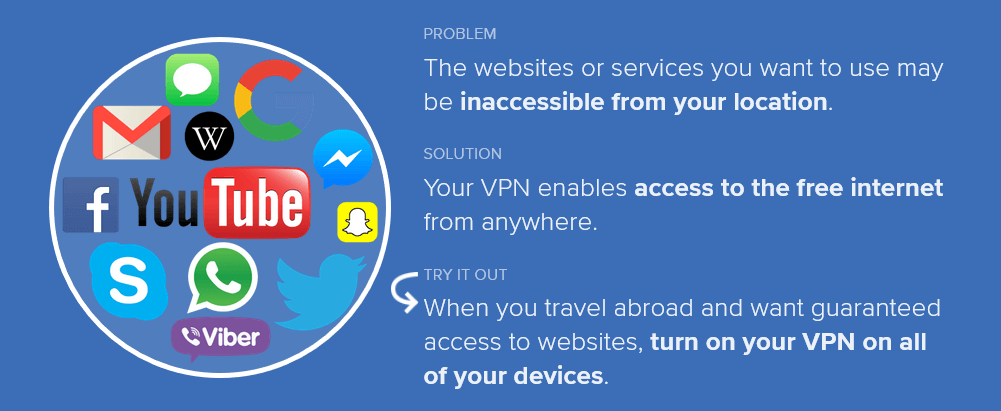 Supports torrenting
Peer-to-peer file-sharing or torrenting in itself is not illegal.
However, connecting to torrent sites has its own implications. First, without a Virtual Private Network, you could easily download harmful files or expose your personal identifying information to hackers and copyright trolls.
Secondly, if your ISP notices that you are downloading or sharing copyrighted files, they might take actions such as slowing down your internet speeds or in the worst case, terminate your internet connection.
As stated before in this definition of a VPN, it masks your IP, location, and online activities, allowing you to access torrent sites safely and anonymously
The best providers to consider
There are so many Virtual Private Network providers on the market, so choosing the right one can be a bit overwhelming. But we'll save you the trouble and recommend three of our best picks to conclude this article about the definition of a VPN :
ExpressVPN
NordVPN
CyberGhost
ExpressVPN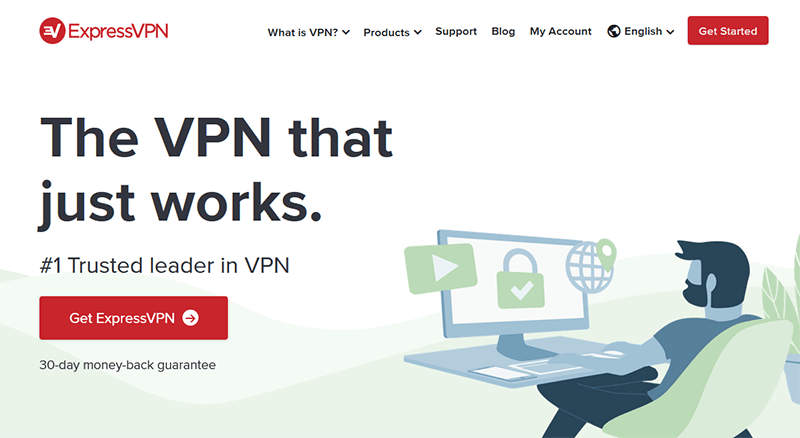 Whether you want to download and share files privately, protect your personal information or unblock Netflix, ExpressVPN gives you the consistency and peace of mind you need.
With its strong encryption technology, 3000+ servers in more than 90 countries, unlimited bandwidth and a strict policy of not storing users' data, this is a top choice for privacy-conscious users.
Right now, you can enjoy a 49% discount plus 3 months free, and a 30-day money-back guarantee if you sign up for the 12-month plan.
NordVPN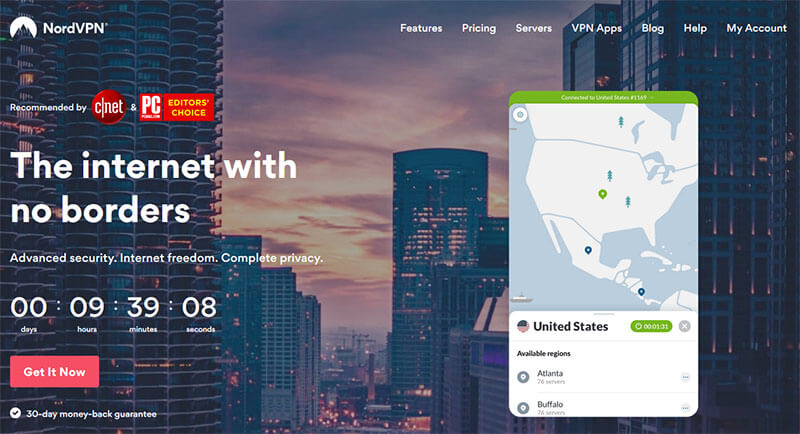 NordVPN is one of the best Virtual Private Networks for sharing peer-to-peer files anonymously and unblocking restricted content.
It boasts over 5000 servers spread out in 55+ countries, fast connections, equally strong encryption, and works on both iOS and Android devices.
And in addition to all this, you will have the right to 6 simultaneous connections but also to a double VPN function. Thanks to this one, you will be 2 times more protected than in normal times.
CyberGhost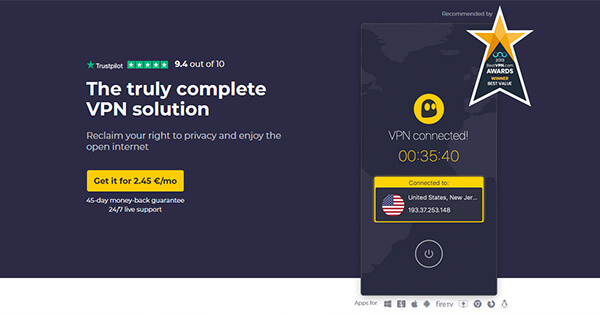 CyberGhost is a great choice if you are shopping on a budget. It has some of the fastest speeds we have tested and is a top choice for privacy-conscious torrenters.
Add to the fact that this provider has 5200+ servers in 90 countries and offers a generous 45-day money-back guarantee and you have a solid contender.
But thats not it! You will also have the right to access servers optimized for the practice of streaming / P2P or an integrated advertising blocker.
Is your online privacy and security a priority? Then investing in a trusted provider is definitely worth a shot. This is how we conclude this article to define the term VPN. We hope you have been able to better understand this technology.
If not, don't hesitate to leave a comment below 😉