Whenever you type the word 'VPN' in your internet browser, you see a lot of different names. We decided to go with HideMyAss for this review and see if it's worth your cash. Many of you have probably heard about it, especially because of its silly name. But, aside from the company's good sense of humor, will you get what you pay for? Or perhaps, will the provider be just another average company? We'll find out in this review.
What is HideMyAss?
HideMyAss is one of the oldest companies in the cybersecurity industry. It's founded in 2005 by Jack Cator and since 2016, it's a subsidiary of the well-known company Avast. While Avast represents one of the best anti-virus programs, this provider isn't on the same level.
Sure, HMA has some great and some not-so-great features but it's vastly overshadowed by some of the largest providers. Still, since our main concern is your security online, we had no problem reviewing it for you.
Ladies and gentlemen, this is our in-depth review of HideMyAss! We suggest you stay with us because we'll give you the pros and cons of the provider, as well as our final verdict about it.
Compatible Devices and Ease of Use
As with every service, this one also gives you a choice of major platforms to choose from. Here's a screenshot from the provider's website regarding the supported devices and platforms: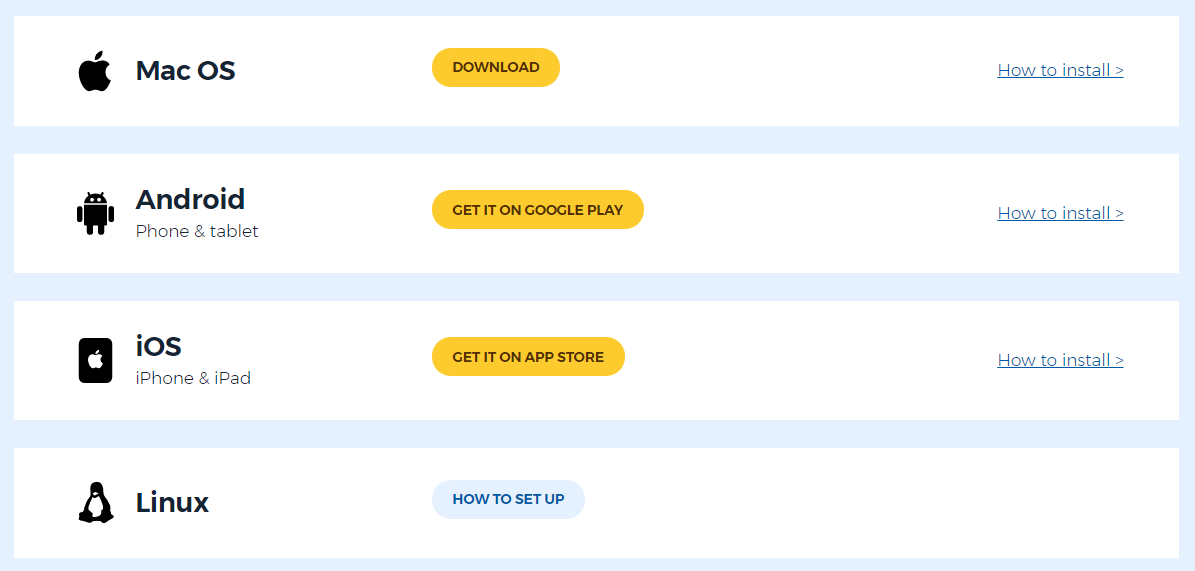 As we can see, the support isn't overwhelming. You get MacOS, iOS, Android, Linux, and Windows. However, we found that the provider supports routers, which we'll talk about in just a minute. Not to forget to mention their free proxy service that you can find here.
The proxy service is available as a Google Chrome extension, as well as the extension for Safari, on Mac sytems.
Computers
Let's start with computers, or better said, MacOS, Windows, and Linux. We'll show you how the app looks like on the Windows platform. The screenshots you're going to see here are made using Windows 10, of course, the latest version.
When you buy the subscription, you'll be prompted to make a new account. Enter your email and password, then wait a minute until your payment is processed. After that, download the app for your computer platform and run the setup. Here's what you'll get: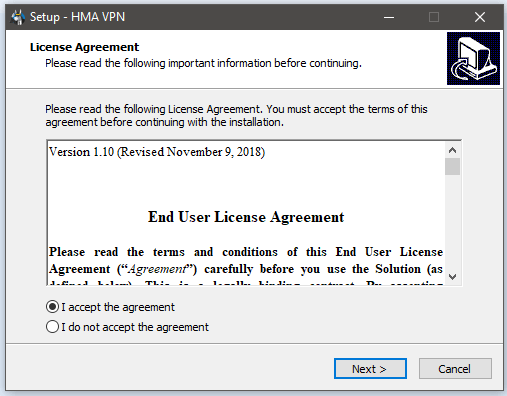 The setup wizard looks like the one from the past decade, which isn't necessarily bad. Accept the agreement shown in the picture and click Next. Now, choose where you want to install the app and click Install. When the setup is finished, you'll get this screen: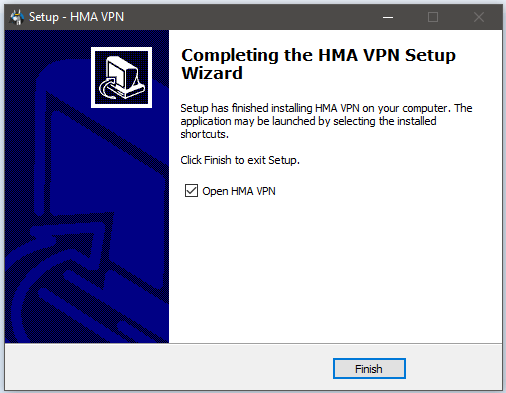 Click Finish and the app will now open. Here, you'll have two choices – either to buy a subscription or use the one already purchased. We already purchased the subscription, so we clicked on the second option, as shown in the picture below: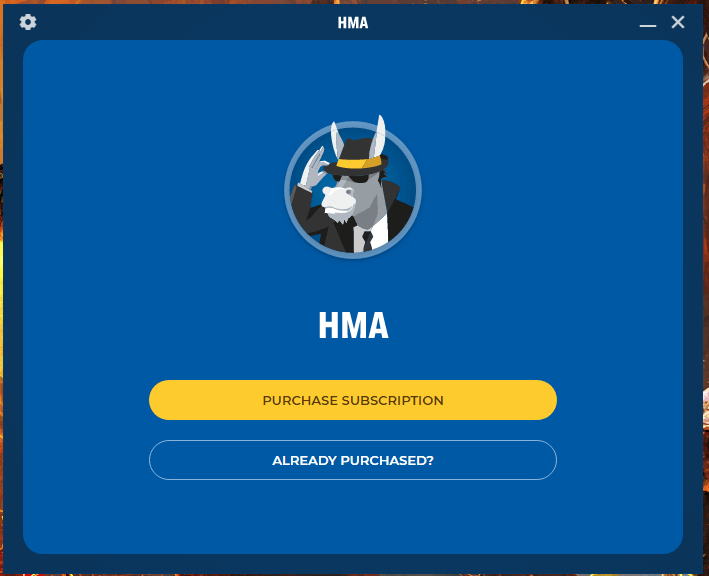 Next, you'll have two options to activate your VPN. Take a look: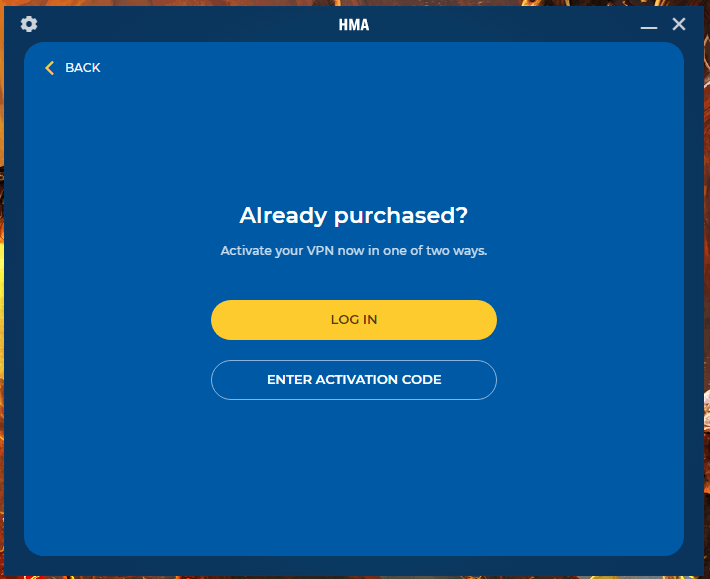 You can log in with your email and password or enter the activation code you received upon purchase. When you do either of these, you get the app screen that looks like this: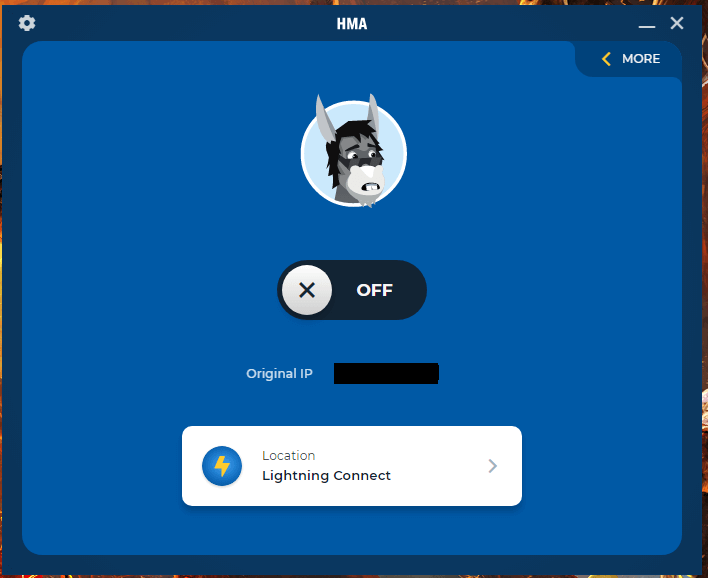 By clicking on the Lightning Connect button, you have the option to connect to the fastest location in the following screen: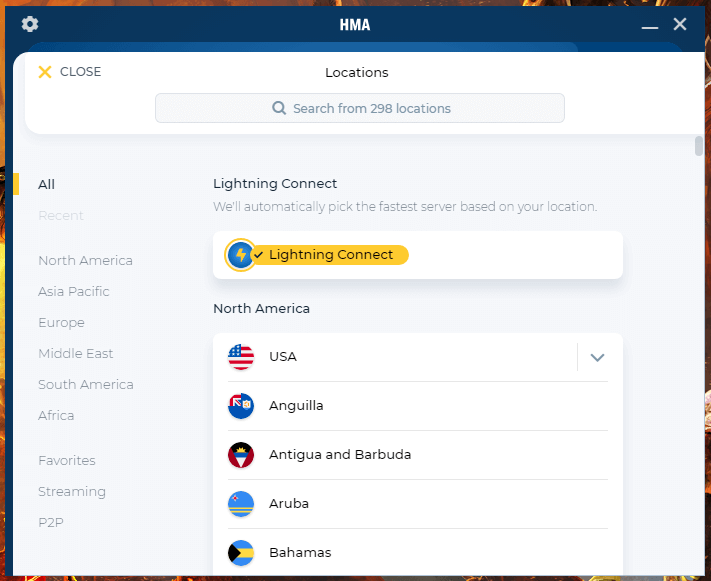 We didn't use that option but the USA server. We clicked on the USA and our connection was established. Here's how it looks: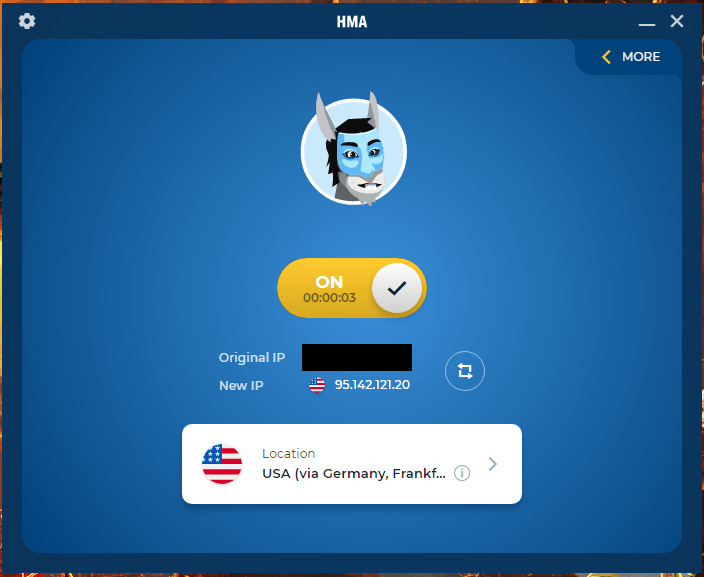 As you can see, it's very simple and you can connect in a single click by just using the fastest server. Alternatively, the connection can be established in just two clicks, which is also very simple.
Our review of the desktop app offered by HideMyAss is definitely really positive. We liked the new interface a lot!
Smartphones and Tablets
When it comes to smartphones and tablets, HMA supports all Android and iOS devices. We'll demonstrate how the app looks on our Android phone and see if it's easy to use on this platform.
First, you'll want to visit the Google Play Store and download the app, as shown in picture 1. After you download it, open the app and you'll see the screen shown in picture 2. As you can see, the provider offers a 7-day free trial, so even if you didn't buy a subscription, you can use it.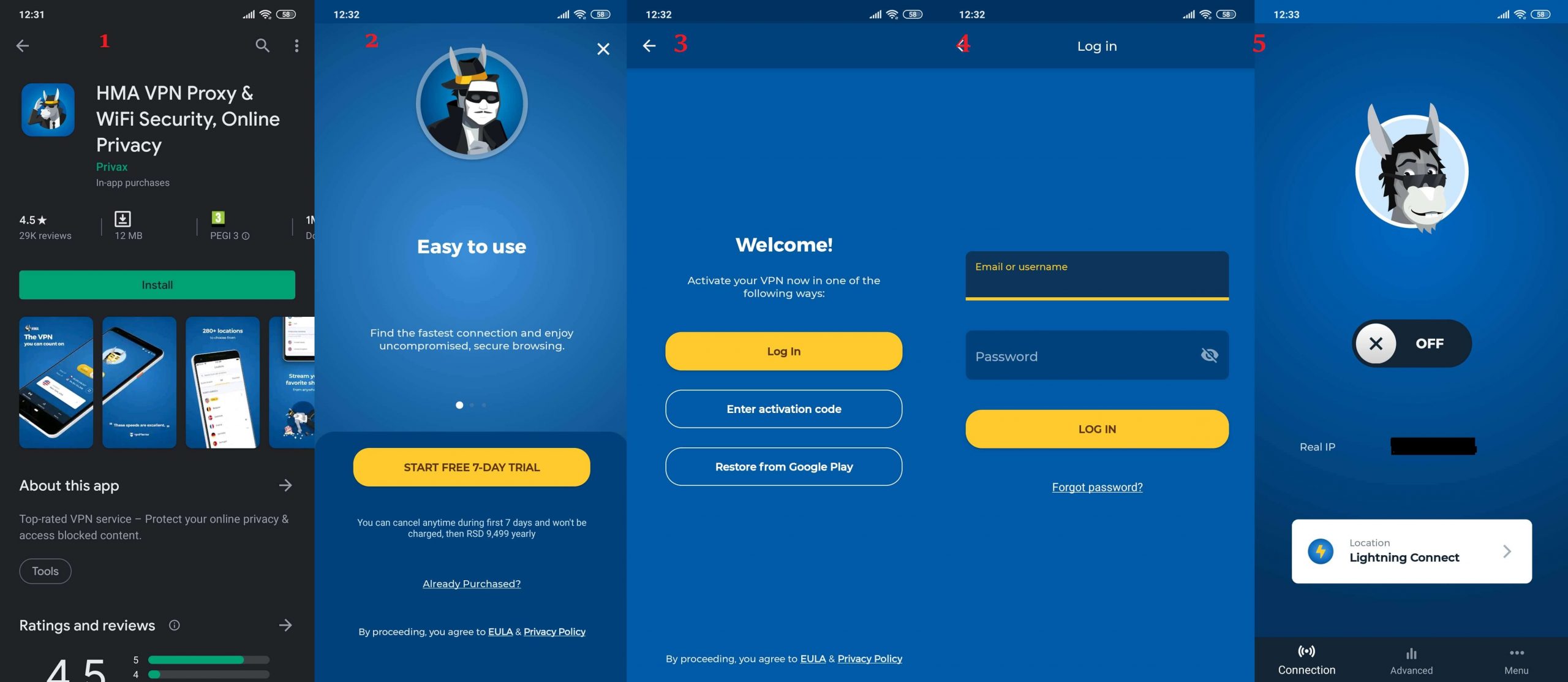 We bought it, so we clicked on the option below. As with the app on the PC, you get to choose some login options in picture 3. In picture 4, you can see that we chose to log in, typed our credentials and the app home screen appeared in picture 5.
You can see that it's very similar to the computer's app. From there, we clicked on the Lightning Connect button and got the screen in picture 6.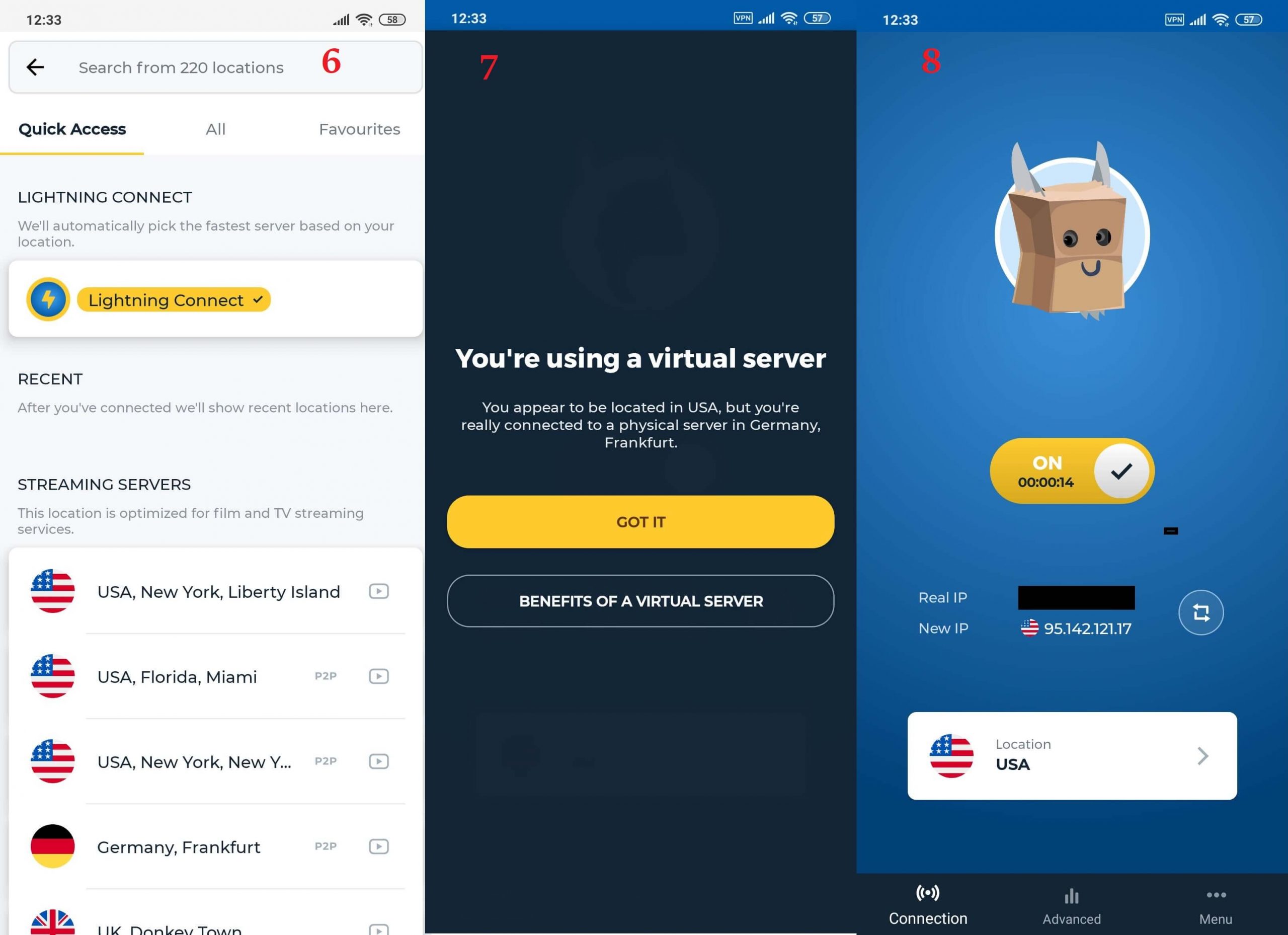 Below are a few streaming-optimized servers in the USA, Germany, and the UK. However, we clicked on All, which is located above, and chose the USA server. In picture 7, you see that we're using a virtual server in the US, whereas the physical one is located in Frankfurt, Germany.
Finally, we connected successfully and obtained an American IP address, as shown in picture 8. Whether you're on your phone or computer, the app will be dead simple.
Other Devices
Although the provider doesn't mention gaming consoles, Apple TV, Roku or any other device, it's good that it supports routers. When your router is protected, you get to protect 16 to 32 devices that are connected to it, including IPTV boxes, consoles, smartphones, and so forth. Check the screenshot below: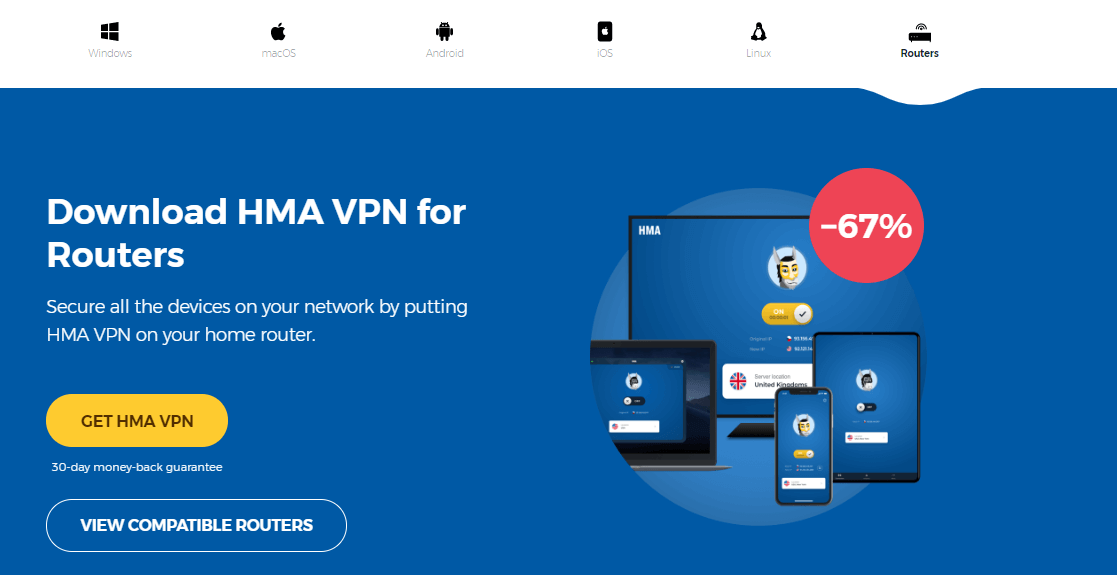 The View Compatible Routers option allows you to buy a router from the provider's website, which is great. You can get a supported router, install a VPN on it, and enjoy safe and secure internet browsing.
How Fast is HideMyAss? We Checked its Speed
The speed might be one of the most important factors in a Virtual Private Network. We know that many users would rather choose a fast provider than a secure one. Of course, we want a perfect balance between speed and security, so we shall see if we get it here.
First of all, it's important to say that all VPNs decrease your internet speed. There's a big difference, however, if it's reduced by 10% or, let's say, 80%. The speed reduction happens because of numerous security encryptions and the distance between you and the server you're connecting to.
Many factors play a role in this regard, so we need to clarify how we did our tests. We did 3 tests in the morning, 3 in the mid-day, and 3 in the evening, for 3 different locations. We kept the best score and chose the best location among these 3 when the option was available.
Our physical location is in the US (for the non-VPN test) and we used these 3 locations for our test:
The United States
The United Kingdom
Australia
Without using a Virtual Private Network, our internet speeds are:
Ping: 11ms
Download speed: 211.88Mb/s
Upload speed: 202.20Mb/s
Now, when using HideMyAss, our ping, download, and upload speeds respectively are:
US server: 17 ms / 155.20 Mbps / 117.58 Mbps

UK server: 94 ms / 88.83 Mbps / 77.94 Mbps

Australia server: 321 ms / 71.12 Mbps / 51.10 Mbps

During our in-depth review, we saw that the speeds in the United States using HMA aren't impressive. Especially given that it's our physical location. Our ping was increased a little but what surprised us the most was the upload speed, which saw a significant decrease.
Also, in Australia, our upload speed was reduced 4 times, our upload speed 3 times, and our ping increased approximately 30 times. In the speed compartment, the provider isn't very impressive, especially when compared to the likes of NordVPN or ExpressVPN.
How Good is HideMyAss for Streaming?
We mentioned earlier that the provider has dedicated servers for streaming. So, we decided to put it to the test and see if it works. Luckily, we managed to get to Netflix successfully. Logged into our account, started watching a show and boom – after some time, we got disconnected because Netflix detected that we're using a proxy-based service.
Other times, we successfully watched a few episodes of Witcher with no problem. So, if you want to watch Netflix, know that it can be a hit or miss. At one moment, you'll be able to enjoy your streaming and at the other, you'll bang your head against the wall if it disconnects you because you're using a proxy-based service. Not to forget to mention that we used the USA server from above.
On the other side, we accessed Hulu and BBC iPlayer successfully. We also wanted to show you something interesting when accessing Disney+. Take a look at the screenshot below: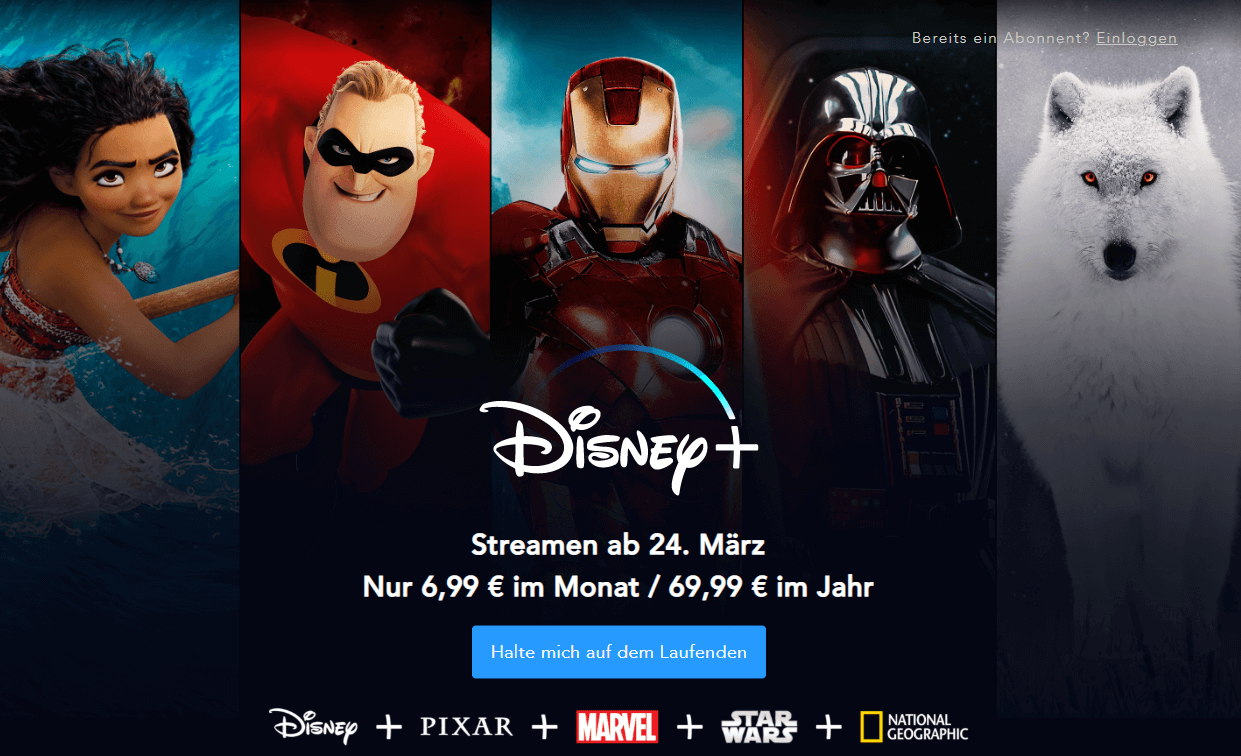 Our Disney+ was in German, which is interesting since the physical server we're using is based in Frankfurt. But, the website worked perfectly fine. If you want to unblock Disney+ everywhere, read this!
All in all, HMA isn't the greatest for streaming if Netflix is your main platform. Hulu, BBC iPlayer, and Disney+ will work – if that sounds good to you.
Confidentiality, Security & Logs
Since the provider comes from the UK, which is a 14 Eyes member, it's interesting to see if they offer a no-log policy. Unfortunately, this is the provider's main flaw. HideMyAss keeps some logs, which refracts some users from buying it. Here's what the provider keeps: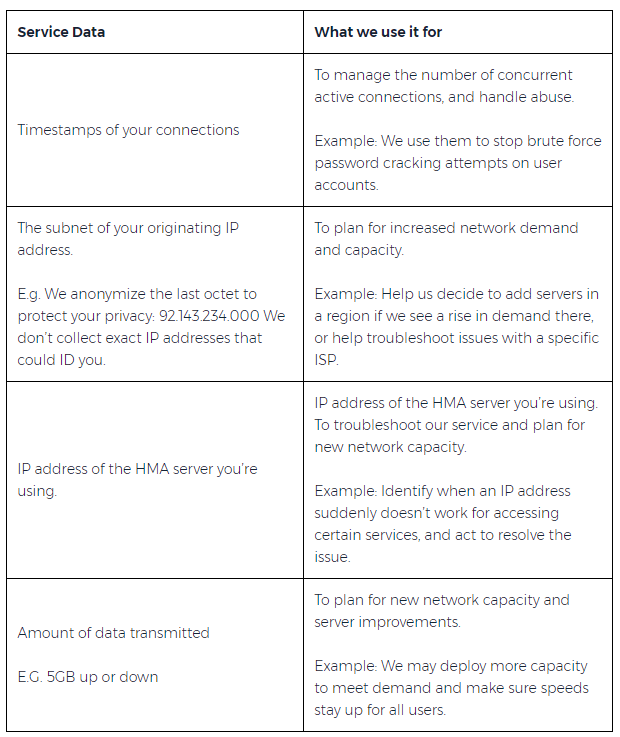 As you can see, there are timestamps of your connections, the subnet of your originating IP address, the amount of data transferred, IP addresses of the VPN servers you connect, and your VPN license ID. While the reasons for this are not malicious and are explained in the picture above, we're still against keeping this type of logs.
On the brighter side, they don't collect your browsing history, data transferred through the HMA network or the IP address you use to connect to their servers. Although everything they keep is removed after 30 days, they still have the right to keep it if your account is under suspicion for abuse and fraud.
Speaking of abuse and fraud, HMA has one interesting case. If you open the link, you'll see that the provider had a crucial role in arresting Cody Kretsinger, a young hacker who was charged with unauthorized impairment of a protected PC belonging to Sony.
Interestingly, Cody was using HMA and the FBI had somehow traced the hacker from Sony to his IP address. We implore you to read the article and be the judge. But, if you ask us, that's some shady business from this provider.
We always check if our IP leaks, so let's do that now. The website ipleak.net is here to show if we're secure while using HideMyAss or not. Here are the results: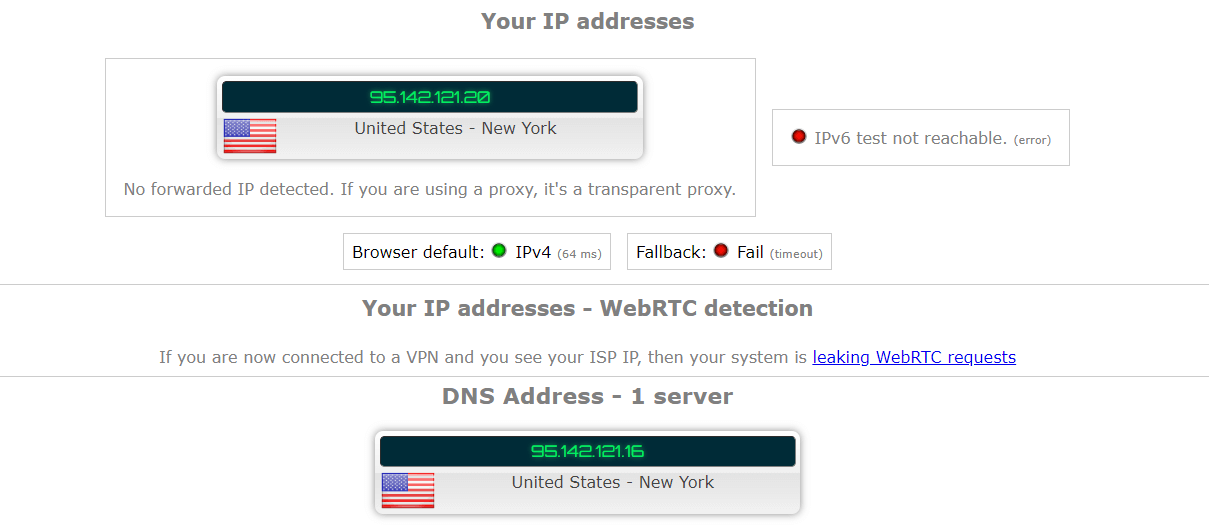 As you can see, it's the exact same IP from above. This means that we're safe, secure, and anonymous while using this provider. And on top of that, you get 256-bit AES encryption, a couple of security protocols, and even an automatic kill switch for Android, Windows, and Mac.
To conclude, HMA has some great security features with the only downside being the lack of a zero-log policy. We can say that it's partially secure because of this.
Can I Do Torrenting Safely with HideMyAss?
Torrenting is an internet activity that's illegal in some countries. This is because you're downloading copyrighted material for free, which is a crime in the majority of the world. Even worse, your country can punish you if you're downloading royalty-free content, which is completely non-sensical.
So, many people start using a Virtual Private Network to bypass this issue. But, is HMA good for this purpose? Let's see. For the start, we used 1337x.to to download torrents. As with every torrent site, your IP is displayed, so you can see that you're visible online. Here's what we got:

This is the exact same IP address that we used above. In theory, this means that we're anonymous and that we can download our games, movies, and TV shows. But, you've got to keep in mind that the provider keeps some logs.
For that reason, we recommend using the servers outside of the UK for torrenting. As for the torrent sites, you can find a great selection here: https://monkeyprivacy.com/best-torrent-sites/.
Can I Use HideMyAss to Bypass Censorship?
If you live in the UAE or China, for instance, would you be able to bypass censorship? Interestingly, HideMyAss worked perfectly in China and the UAE a few years ago. Nowadays, users from China are not completely satisfied with it. We heard that many Chinese people can't use it, while some of them use it perfectly fine.
The Great Firewall of China is still a fierce challenger to many providers out there, including this one. Whereas ExpressVPN, CyberGhost or Surfshark can bypass it, this one isn't guaranteed to. On top of that, there aren't obfuscated servers or any features that can help with this issue.
One special feature called IP Shuffle, which we'll talk about later, is here. It's similar to Surfshark's MultiHop but it's, once again, not guaranteed to work. So, in terms of bypassing censorship, the provider is a mixed bag. You'll have to buy it and see if it works for you.
Pricing and Plan Options
Given what we just said about HideMyAss on this review and test, it isn't the greatest on the market. Does that mean that it's a lot cheaper? Well, not exactly, even with the promo code that's already applied. Take a look at their pricing and plan options below: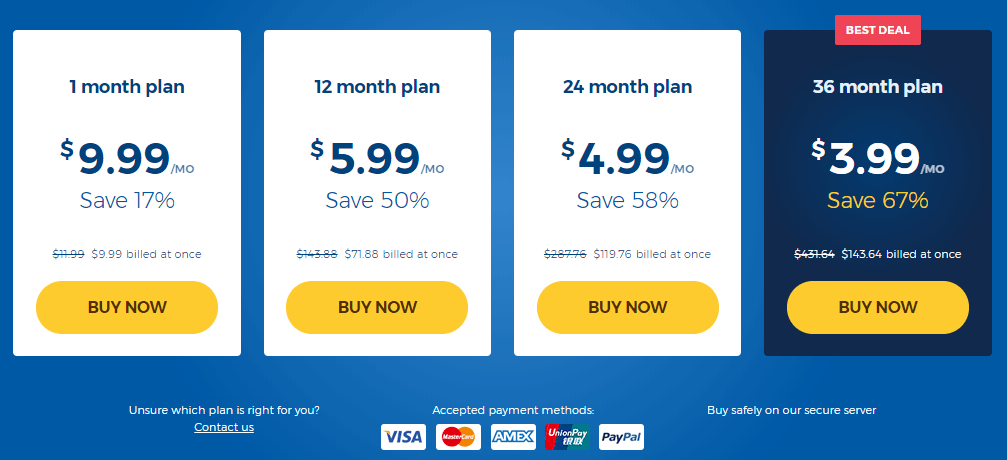 The best deal, as you can see, is the one on the far right. It's a 36-month plan for $3.99 a month, which translates to $143.64 every 3 years. While it's not very expensive, it's certainly not cheaper than CyberGhost that costs $2.75 a month for a 3-year plan and offers 2 months free. And as we said, CyberGhost is a far better provider than this one.
Now, what about other plans? Another plan is a 2-year plan for $4.99 a month or $119.76 every two years. There's even a one-year plan at $5.99 a month or $71.88 a year. And finally, you get a monthly plan for $9.99 a month, which is just a tad cheaper than some of the providers.
Statistically, not many users buy a monthly plan, so you're left with the ones offered above. If you're going to get a subscription, we suggest going for a 3-year plan, as this one is the cheapest. Still, we expected it to be a lot cheaper and not the same as top-of-the-line providers.
In case you don't like it, you're eligible for a 30-day refund regardless of your subscription plan. You can get it by using the live chat, so here's how that conversation looks like: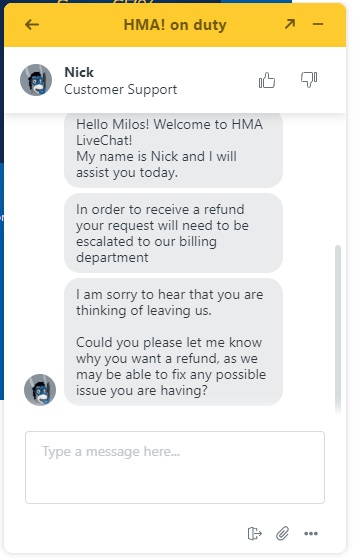 Note that you can't get a refund if you've bought the subscription via third parties. The only way you can get it is to buy it directly from the provider's website.
As for the payment methods, you can take a look at the image above where we displayed its pricing. VISA, MasterCard, AMEX, UnionPay and PayPal are usable. All of these payment methods can take advantage of promo codes.
How Can I Contact HideMyAss?
Contacting the provider is very easy. We showed you one way to do it above, with the feature called Live Chat. This is if you want to get your answer quickly. In our test, the provider took less than one minute to answer, which is considered very fast. If you're not in a hurry, you can contact them by using a ticketing system shown below: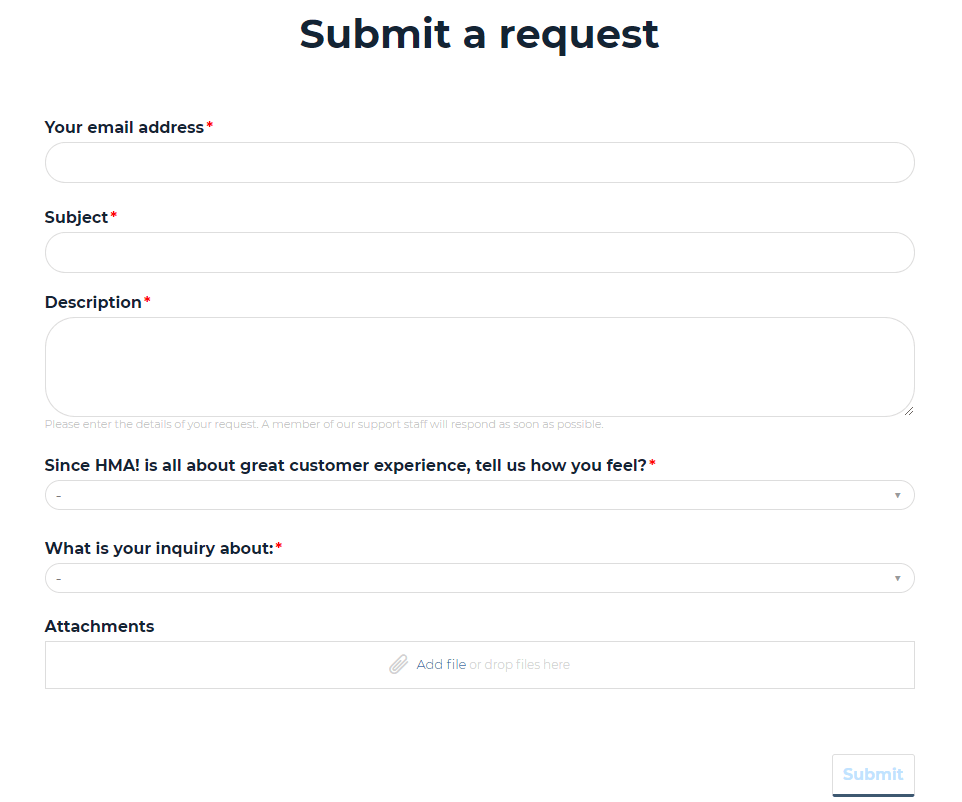 Here, you need to enter your email, subject, description, and other stuff that will help the support fix your issue. You'll get your response usually within 24 hours. Finally, they also offer a FAQ section, so you can read it to read more about the provider and its functionalities.
The Special Functionalities
Speaking of functionalities, every provider has something unique to offer. The situation with HideMyAss is the same. Here are its special features:
IP Shuffle
IP shuffle is a great feature for maximizing your security and anonymity online. Basically, it's here to randomize your IP addresses from every ten minutes to once in a day – whatever you choose.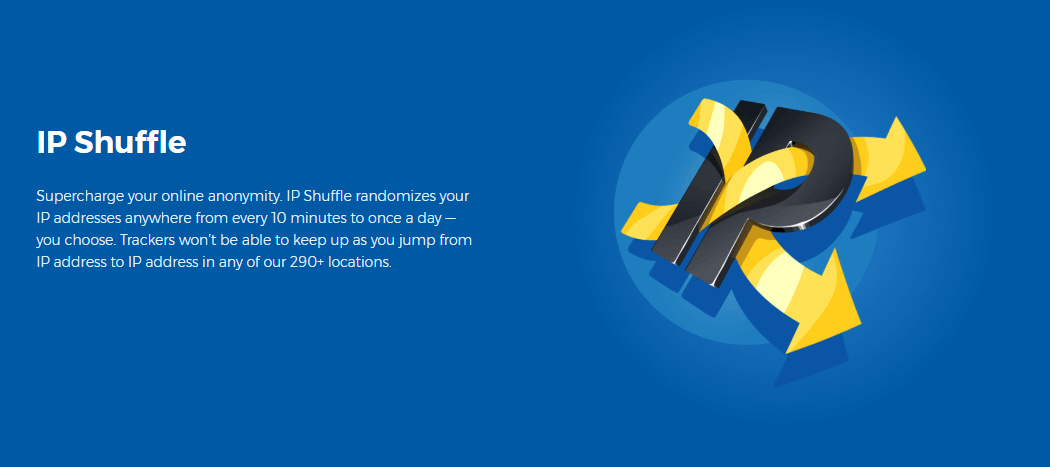 This way, online trackers and advertisers won't be able to trace you and infect your PC with malware and other unwanted software. Still, we would not recommend this provider if you want to access the darkweb because it keeps some logs, as mentioned above.
Also, the provider doesn't offer a dedicated IP address, which isn't good.
Speed Test
The Speed Test feature is available on Mac and Windows, and it's a useful feature that not many providers have.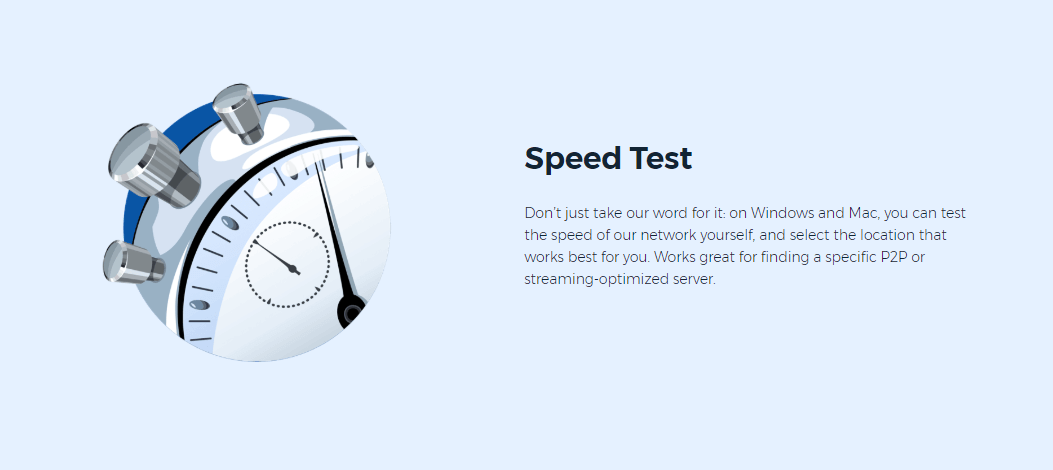 With it, you can test the speed of the HMA's network and from there, select the location that works the best for you. We liked using it a lot since it allowed us to find the servers specifically for streaming or P2P activities.
Other Things You Should Know
Although we talked a lot about this provider, there are some things we haven't mentioned yet. Let's talk more about them now:
Number of Servers
HideMyAss has 1,000+ servers in 290+ locations. Although this number isn't impressive, we like that they have servers in some countries that not many providers have.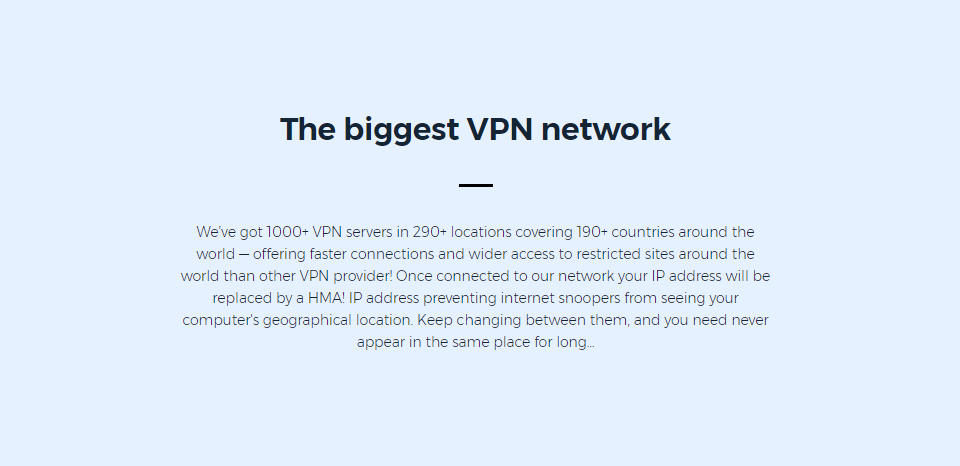 For example, Anguilla, Bermuda, Aruba, Barbados, and many others. This is a plus if you're from some of these countries and you want to access their local content.
Number of Countries
In terms of countries, HMA supports 190+ of them, which is very impressive. It's more than double when compared to ExpressVPN, for example. But, needless to say, not all of these servers are lightning-fast.
Number of Simultaneous Connections
The provider offers 5 simultaneous connections on a single account. If you install it on your router, you can expand this number up to 16 or 32 devices.
What do Other Users Say About HideMyAss?
Although we're trying to be as objective as we can, we don't think our reviews are the only thing that matters. As always, you should listen to more opinions and decide if you buy the subscription or not. That's exactly what we're going to do now.
The first review comes from the Google Store. Take a look:

This user wrote a very simple review of HMA. He said that he enjoys the app thoroughly, on both the Android platform and laptop, without any problems. Now, here's an interesting post from the user on Reddit:

As you can see, HideMyAss warned this user that P2P file sharing is against its terms of service. And on the other side, a VPN should encrypt your connection, so that your ISP can't see what you're doing.
In this case, however, the ISP obviously warned the user about violating copyright, meaning that the provider didn't do a good job of encrypting the connection.
The next review comes from the Apple Store. Here it is: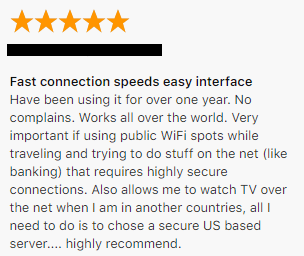 This user also wrote a simple review, praising the provider's services. He's been using it for more than one year and had no problems. Finally, he ends by recommending it. For the end, here's a review from Trustpilot:

The user's review from Trustpilot said that he had a problem with the refund. As he says, he feels like nobody has seen his ticket, although they moved it to a higher level. From the image, you see that he lost $166+ dollars since they charged him twice.
Conclusion: Should You Take It?
Let's conclude our review: so, is HideMyAss a good VPN provider? Yes, it is. And is it great? No, it isn't. Now that you're here, you're probably wondering if we recommend getting it or not.
Our answer is – maybe.
If you aren't worried about the lack of a no-log policy, average speeds, and not planning to use it in China, you can consider it. On the other side, if streaming is your thing and you want a high number of servers, HideMyAss isn't for you.
At this price, we still recommend getting NordVPN or CyberGhost. Or if you want to pay a dollar or two more, get ExpressVPN. It's the best choice in terms of speed, security, and overall performance.