Google, as much as it's a very popular platform, indexes only a tiny fraction of the internet. This fraction seems very big but the whole web contains 500 times more than Google shows in search results. When using it, you can access only what's called 'surface web'. However, there's a place called 'invisible web' or 'deep web' that can't be accessed through Google or any similar service. For that purpose, people often use Tor, another browser that lets you access the internet anonymously. In this article, we'll see how to use it properly to access the Deep Web and Darknet while staying safe at all time!

Deep Web vs Darknet
These two terms are often confused with one another. Because of that, we feel the need to explain them separately and see what they offer online.
Deep Web
Let's start with this one. So, let's say you're using Google as your primary search engine. You type in something, and then you get hundreds, if not thousands of search results. These are all the websites that this platform indexes.
On the flip side, websites that aren't indexed by Google are a part of the deep web. In many cases, there's nothing scary or spooky there, which opposes the beliefs of various online communities. For example, you can find PayPal subscriptions there, medical records, white papers, academic stuff, and similar.
The thing is that you don't need any special tools to access it. You just need to know what you're looking for and you need to find a suitable search engine. Let's now use an example that doesn't need a separate search engine, yet it counts as a part of the deep web.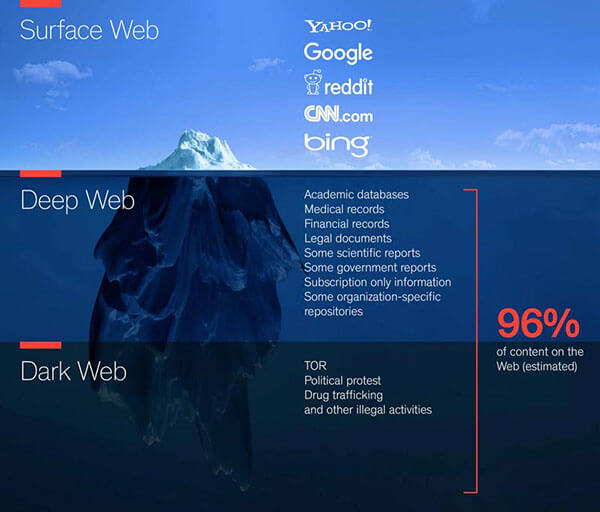 You go to your doctor, do the bloodwork and now, he's displaying the results of your test online. Although the website of your health provider is indexed by Google, this particular section is a part of the deep web. So, you only need a password to see your results – very simple, isn't it?
Approximately 90% of the internet is deep web i.e. stuff that isn't indexed by Google. But, that's not where the story ends.
Darknet
The story continues here. Darknet is a very small part of the internet. Experts approximate that it's around 6% of the entire web. And to be honest, you CAN find some spooky stuff there. It's a place where you can find hitmen, human traffickers, drug dealers, hackers, etc. However, it's not all dark here.
This type of internet is very useful for sharing important but classified information. As such, many whistleblowers use it to submit anonymous news and tips regarding some events. Furthermore, many journalists also use it to gain classified information on happenings that aren't released in the public.
Some people even found forums, blogs or private gaming servers there! The best of all is that here, you're completely anonymous, so you can use it to hide yourself from potential threats. No one knows who you are and you don't know who the other people are.
Of course, as long as all of you are using some kind of protection.
How to Access Darknet and Deep Web Safely?
Now that we know what these terms mean, let's see how to access these parts of the internet effortlessly and securely.
Download the Required Browser
Do you remember what we just said? Your Chrome, Firefox, Opera, and DuckDuckGo can't access the Darknet. And if they could, all of them, except DuckDuckGo, have tracking technologies that will expose you to your ISP, and later to the government.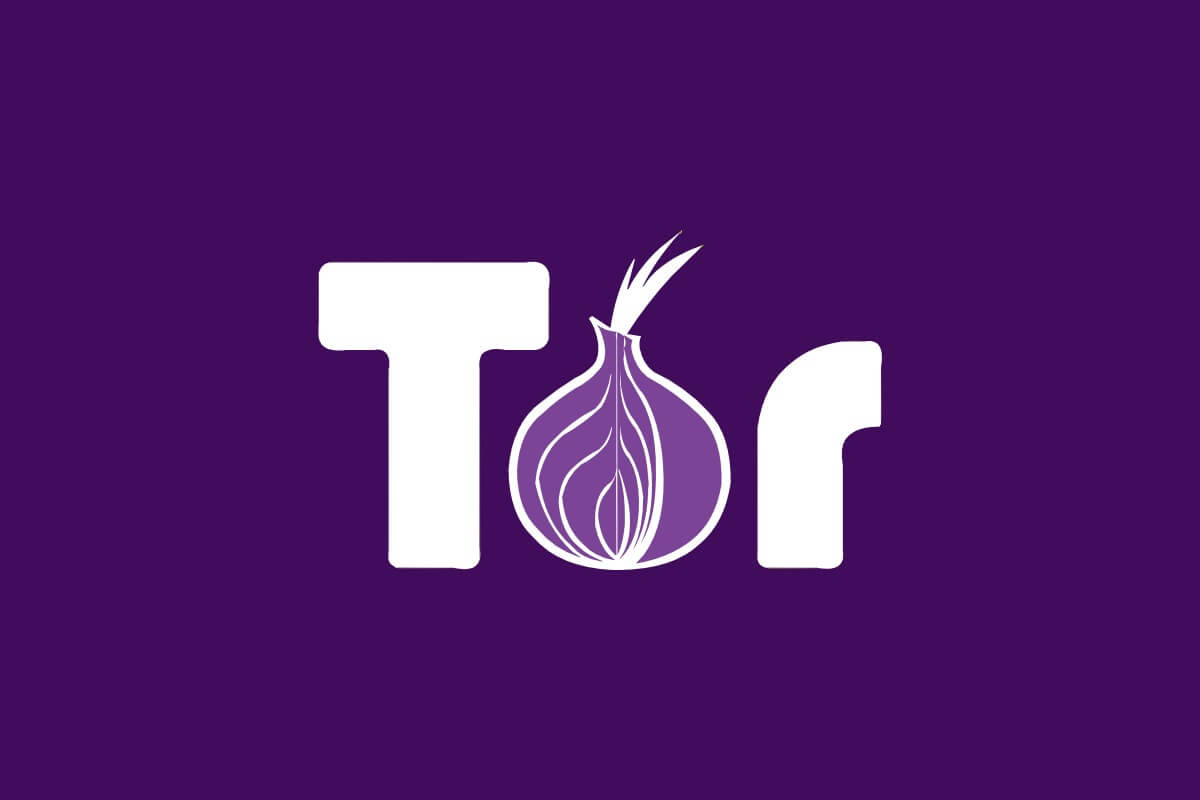 So, what browser should you use? Our recommendation is Tor. In our opinion, this is the safest, yet easiest anonymous browser to use. Some say that this browser is made by the military, hence it's not as secure.
We still take this statement with a grain of salt, though. After all, it's your choice when it comes to the browser. It doesn't need to be Tor – it can be Freenet or I2P if you don't like this one.
Get a VPN Subscription
With your browser in place, you only need a good VPN to access the Dark Web or Darknet.
Do not use free VPN providers, as they won't give you enough protection when accessing these unbeknownst areas of the internet. The whole point of this service is to add a layer of security so that the government can't track you.
While Darknet isn't necessarily illegal, in some countries, you can get punished simply for exploring it casually. This is the case in the United States, as the US Supreme Court stated. So, what does that mean? It means that if they detect you, the police can break into your house and take away from you the machine used for accessing this part of the internet.
A VPN will obfuscate your IP address, making you invisible to your ISP, government or hackers. However, not every provider is good for use with Tor. The best provider that you can get for this purpose is ExpressVPN.
Stay safe and anonymous with ExpressVPN
ExpressVPN has a feature called Tor Over VPN. It allows you to use the aforementioned browser more securely, making a perfect combination for accessing Darknet in complete safety!
Tor Over VPN or VPN Over Tor?
By using a Virtual Private Network, you encrypt all the internet data traveling from you to the internet. Tor works in a similar fashion, although, for example, your ISP can tell when you're using it, so it's not as private.
Combining these two clients works perfectly fine and you get the best from both worlds. But, this combination can interact in two ways and since they're very distinctive, we need to elaborate on them and see which is better.
Tor Over VPN
The first step for using this combination is to first connect to your VPN and then boot Tor. This method is better because your internet data passes through the Virtual Private Network server first, and then through Tor, before reaching its destination.
In this case, your Internet Service Provider still can't see that you're using this browser, because your IP is obfuscated. Needless to say, this method allows you to freely access .onion websites. For this type of connection, we recommend a provider that focuses primarily on security.
If you're in doubt, you can always contact customer support and ask them about this. A provider for this purpose needs to have a no-log policy for the start. It shouldn't keep any traffic logs or session logs because these contain your IP address.

Although session logs aren't as dangerous as traffic logs, you shouldn't tolerate either. Luckily, ExpressVPN is a great provider that follows these rules, as well as NordVPN, which we'll talk about later. Despite being a superior method, it still has a downside.
This downside is that the method doesn't offer protection against Tor's malicious exit nodes. Tor nodes consist of volunteers, of which some are not playing by the rules. The most concerning part is the so-called exit node. This node is here to decrypt your traffic and is the last place the traffic passes before accessing the website you wanted.
When the traffic is decrypted, it can be hacked, your personal info can be stolen or you can get malware. Unfortunately, this method can't do anything about it.
VPN Over Tor
Now, what about this one? Interestingly, Tor has a very strict opinion about it – they don't recommend it. Plus, only a handful of providers support this method. We know of BolehVPN and AirVPN but these aren't the fastest providers out there.
Logically, the case from the first method is now inverted. Your traffic goes through Tor first, and then, it passes through your VPN. This easily fixes the problem from the previous method. Now, the provider doesn't know your IP address but it can protect you from the malicious exit nodes.
On the other hand, your Internet Service Provider can now see that you're using Tor, which can be a problem in some countries. If you're going to use this method, at least make sure that you're using a logless provider and pay with your Crypto balance to stay private.

Whereas you had to choose a good provider for the previous method, here, you need to put some trust into your ISP. And this is easier said than done. These companies are all known for snooping around their users' browsing history, so we wouldn't put too much trust in them if you're looking for a safe way to access and browse the Dark Web and Darknet.
Finally, there's a downside that both of these methods have and it's the speed reduction. Tor is already very slow due to the nodes that your traffic is routed through. Adding a Virtual Private Network will make it even slower, even if we're talking about ExpressVPN, which is the fastest one.
But this is definitely the price to pay for your security and the preservation of your anonymity!
3 Best Providers for Accessing Darknet and Deep Web Safely
If you're hell-bent on accessing the Deep Web and Darknet, have no worries. We've also included a small list of 3 best providers for doing that. Here are our best picks after many tests:
1. ExpressVPN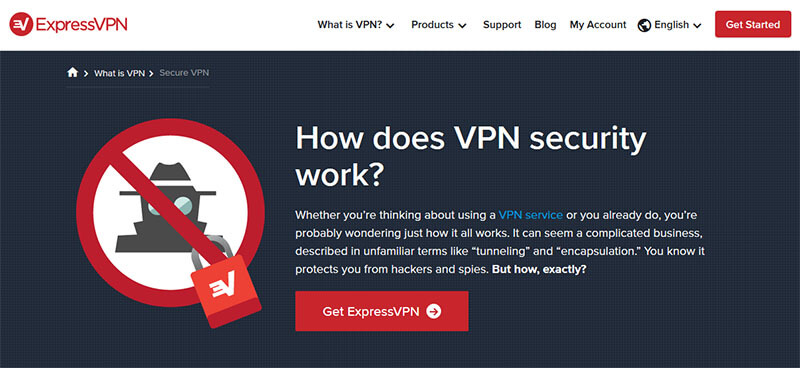 ExpressVPN is the best provider we've ever tested and used. If you're interested in more of them, discover the best VPN providers right here. Now, back to the topic, this company is located in the British Virgin Islands, hence it isn't forced to store logs about your sessions and browsing history.
Simply put, it means that the zero-log policy is in place. Security-wise, ExpressVPN is like Alcatraz – no IP leaks and no data being visible by the government in your ISP. Thanks to 256-bit encryption, DNS leak protection, and split tunneling, this is among the safest providers at the moment.
When it comes to speed, you also probably know that it can't get faster than this. Plus, you get to unlock all the geo-restricted websites, in case you love streaming on Netflix, Hulu, HBO GO or any other platform. If you want to pay with your Bitcoin balance, you can do that, too.
ExpressVPN even has a .onion website, so it fully supports Tor and can easily access both deep web and darknet. We nearly forgot to mention the huge 49% discount and 3 months free for a 12-month subscription plan.
Aside from that, the company offers a 30-day money-back guarantee if it happens that you don't like it. Albeit, chances that you don't like it are slim to none – and slim just died.
2. NordVPN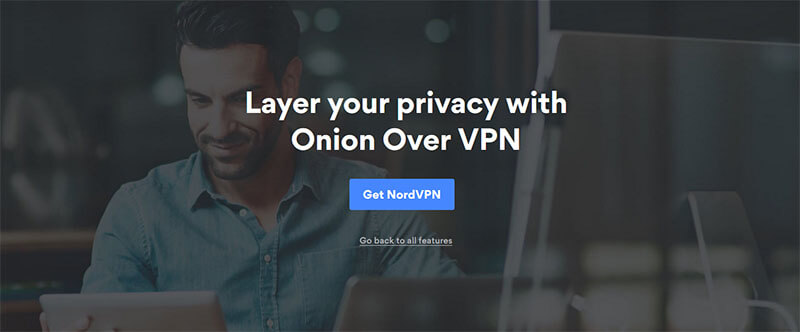 NordVPN is a provider from Panama, with the main mission of bringing all the best cybersecurity features. Well, congrats to the company for completing the mission. The provider has 256-bit AES encryption and an automatic kill switch across all platforms.
Since it comes from a country outside of the 5 Eyes jurisdiction, you also get a zero-log policy and in bonus, crypto payments. Of course, NordVPN supports Tor Over VPN protocol, making it ideal for accessing the aforementioned parts of the internet.
3. PrivateVPN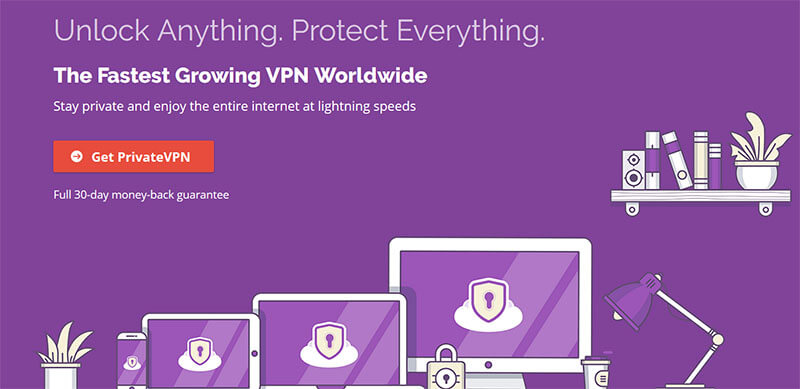 PrivateVPN offers a robust Tor support that's not seen in many providers we looked at during the redaction of this article about accessing safely the Darknet and Deep Web.
We usually put CyberGhost on the list but this time, the provider doesn't offer anything specifically for this purpose. On the contrary, PrivateVPN offers both protocols we've mentioned before.
This means that you get to choose how you're going to connect to the internet, which opens up more possibilities. Although not the biggest provider with 150+ servers in 60 countries, it's still good in terms of speed, security, and for the fact that it gives a no-log policy.
FAQ
Here are the frequently asked questions and answers that we didn't include in the article:
Can I use free providers with Tor?
Not really. Free providers come with tons of limitations in terms of security that makes them risky to use. There are other limitations that include limited bandwidth, slow speeds, annoying ads, a no-logs policy, and so forth.
Why do I need a VPN for Darknet and Deep Web?
You need it to stay safe and anonymous while accessing them. These parts of the internet can get you into serious trouble, especially if you're accessing illegal websites there. Not to mention that you can even find child pornography, which some countries punish without hesitation.
All in all, the benefits of staying anonymous while browsing the Darknet are numerous (even if you're using the 'visible' internet). Avoiding government surveillance, avoiding ISP throttling, and bypassing geo-restrictions are only some of them.
Can I use only a VPN for accessing these parts of the internet?
No, you can't. You can use only Tor but then, you're left unprotected, so the stakes are higher. The best-case scenario is using both simultaneously. This way, you remain completely anonymous, safe, and secure.
And of course, you should FIRST connect to your VPN… and then browse the Darknet through Tor (and not the other way around).