In some of our previous articles, we talked about Russia and its war against VPNs. This country is one of the worst places for accessing the internet. Not only many websites are blocked but you'll be under constant government surveillance. However, this country isn't the only one from the fellow SSSR to do that. Countries like Turkmenistan and Belarus are also here. But, our focus today will be Russia, as well as VPN, a way to access the internet freely and anonymously. If you live there or you're planning to travel, we recommend staying here.
Why You Should Use a VPN in Russia?
Regardless of your geographical location, we would advise you that you use a Virtual Private Network. But, in this country, we strongly recommend that you do so. Of course, if you don't mind being cut from the rest of the world or being under constant government surveillance. Here's why you should use a VPN while in Russia:
Avoiding Government Surveillance
Russia is hell-bent on putting an end to the free internet access era. Each year, this country has been constantly flexing its muscles and gripping the internet as strong as it can. In 2021, the situation will not be different. Back in May 2019, the Kremlin announced that they'll isolate the country from the outside world.
Although it may not happen in 2021, it will happen in 2021. In the next year, the government will have full control of the internet, which will allow them to block any website they don't like. If this happens, it will be detrimental to any Virtual Private Network provider with servers in this country.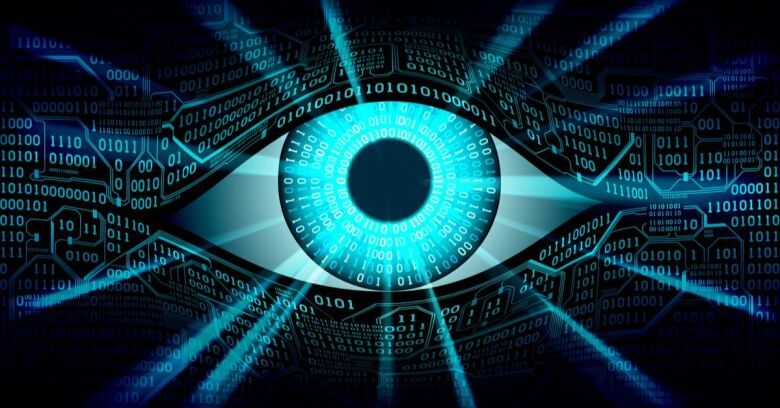 We know that their government wrote to a couple of most popular providers, requesting access to their physical servers located there. Between these providers are also ExpressVPN and NordVPN, the best companies on the market.
If they accept it, unfortunately, they won't be safe anymore. This means that the government can access any data on the server, compromising the security and privacy of millions of users. Because of this, many providers started removing their servers from there.
All in all, this country has now become a danger zone for the internet. Although laws are prone to change, we don't believe these will. It's only worse and worse every year, so we've yet to see what will happen in the next couple of years.
Bypassing Geo-Restrictions
Geo-restrictions are pretty common on the internet. For example, in some countries, you can't see certain videos on YouTube. It surely happened to you. The website will work great and then when you want to see a particular video, you get a message saying that it's not available in your country.
This is just one example of a geo-restriction. Other examples are streaming websites like Netflix, Hulu, HBO, DAZN, Disney+, Amazon Prime Video, and many more. Given how the government treats the internet, we're not surprised if they start banning these sites. We, however, don't think they'll ban Netflix – only certain shows perhaps.
However, accessing Netflix's full catalog requires the US IP address. Sites like DAZN or Disney+, for instance, won't even allow you to access them if you're not from one of the countries they are available in. This isn't a problem happening only here. As you can guess, if you're not from the USA, the UK or Canada, your access to these websites will be pretty limited.
Luckily, a VPN allows you to change your IP address, granting you access to websites you want while being in Russia.
Avoiding ISP Throttling
ISP throttling is perhaps one of the most infuriating things on the internet. Although it seems like it happens randomly, it doesn't. Let's first explain what it is. First, ISP stands for Internet Service Provider. These are the guys giving you the internet, which they can also slow down if they want. Unfortunately, they do.
Why? Well, because you're using huge chunks of data, for example. Whenever you're torrenting or streaming, you're susceptible to this kind of trouble. ISPs and popular streaming platforms are in constant war nowadays.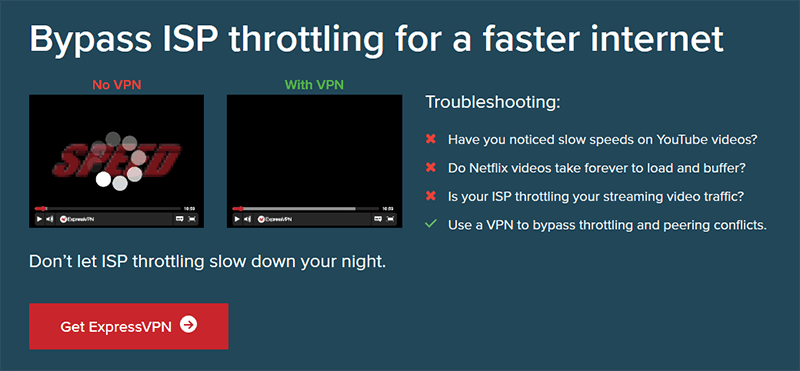 On one side, ISPs also give you your cable or digital television and their streaming platform. And on the other side, you have Netflix for accessing all your favorite shows and avoid paying your ISP for this purpose.
This is the reason why ISPs slow down your internet when streaming. Netflix and many other companies are, for that reason, forced to pay a fee to certain ISPs, just to avoid that problem. Of course, you can avoid it easily by hiding your IP, so that your provider can't see you.
Torrenting Safely and Anonymously
In a country like this, you'll often be unable to access your favorite torrent sites. Although torrenting isn't illegal here (for the most part), some ISPs will block certain websites. The largest torrent sites, as many say, are often blocked due to copyright issues. Some aren't but you're never on the safe side here.
Some new laws might be published without you even knowing it. And then, when you least expect it, the police will knock on your door and give you a bill for paying a fine. It's strange that many torrent sites are blocked in Russia, though.
Mostly because many 'torrenters' are from this country – just take a look at some of the sites! Nevertheless, with a service like this, you'll be able to torrent safely, wherever you are. Plus, you'll avoid ISP throttling that we mentioned before, so you'll get blazing-fast speeds!
Best VPNs With Servers in Russia
Despite many providers migrating their physical servers from this country, there are still a couple of them that aren't that bad. These are our top 3 picks with servers in Russia:
Surfshark: This is one of our favorite providers at the moment. Also, Surfshark is one of the few to offer servers in Russia. These servers are located in Moscow and St. Petersburg, and they support all the advanced security features from the provider. Easily the best VPN with servers in this country.
ProtonVPN: ProtonVPN comes from Switzerland and is a very good provider for the price. Although it's not the largest company, it has some impressive security features and decent speeds. Luckily, they have 12 servers here, which is more than enough.
ZenMate: ZenMate isn't a provider we often recommend. Although they don't offer a no-log policy since they're from Germany, you still get 9 servers in Moscow. Unfortunately, they don't support P2P but they're good for everything else.
Installing apps from these providers is very easy. Click on the provider's name, buy a subscription, and download the apps. From there, you can enjoy your secure and anonymous internet access.
Top 3 best VPNs to use in Russia
If you don't mind the lack of servers in this country, these are top-of-the-line providers. Without wasting a second more of your time, let's see our top 3 VPN picks for Mother Russia!
Interested in reading more? Check our short reviews of these providers below.
1. ExpressVPN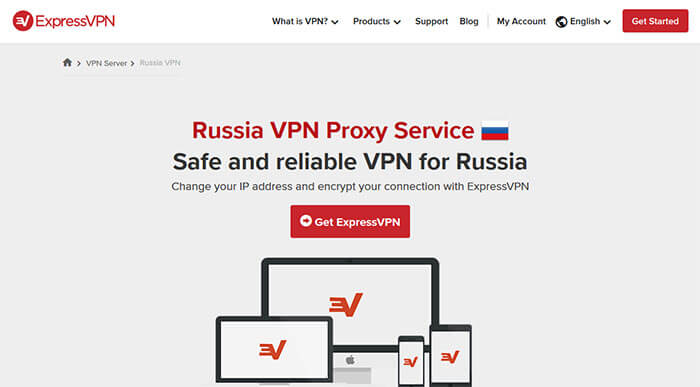 Our speed champ is, once again, in the first spot. Don't think we always put it there just for its speed. ExpressVPN is far more than an ordinary, high-speed provider. The great thing about it is its location – the British Virgin Islands. Don't let the word 'British' fool you. They belong to Great Britain but are not under their jurisdictions.
This means that your privacy will always be intact, especially because of the zero-log policy. Security-wise, ExpressVPN is one of the strongest in the game. You get military-grade encryption, an automatic kill switch, DNS and IPv6 leak protection.
We also like the addition of split tunneling, a feature for routing your internet traffic to two different sides. One part can go through a fake IP, while the other one can use your native IP address. Those worried about bypassing geo-restrictions should stop being worried already.
ExpressVPN can unblock every blocked website, including Netflix, BBC iPlayer, and even Disney+. In addition to your desktop application, do not hesitate to install the browser extension on Chrome. It works really well.
Last but not least, ExpressVPN offers a 49% discount and 3 months free for a 12-month subscription plan. If you don't like it, you can use a 30-day money-back guarantee. We doubt that this will happen, as you get 3,000+ servers in 94 countries to choose from!
2. NordVPN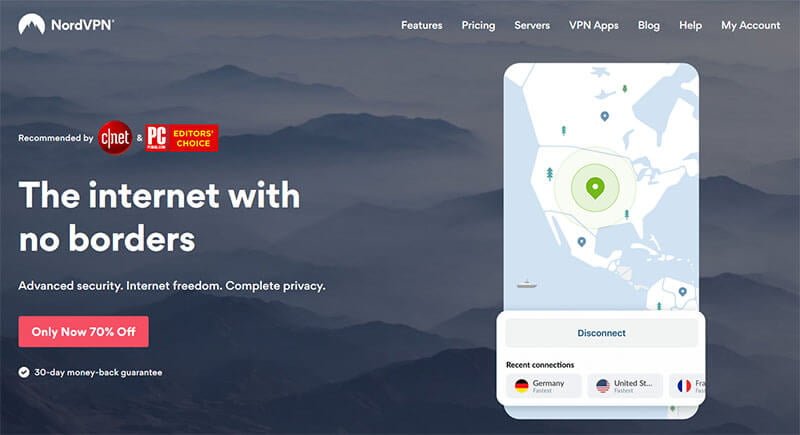 NordVPN is an awesome VPN to use in Russia… that's on the same level as ExpressVPN. These two are often battling it out like true champs would do. On Reddit, for instance, NordVPN is very popular, even more so than the provider we mentioned. But, it's a bit slower, which is why it's in second place.
Don't get us wrong – the provider is still lightning-fast! It's good for streaming 4K content, as well as torrenting. Thanks to its overwhelming security features, using it in Russia will be a piece of cake.
It has a Double VPN feature, accompanied by Tor Over VPN, for added security. Also, it has 256-bit encryption and an automatic kill switch, in case you get disconnected from the server.
The addition of CyberSec was a smart move from the provider. It's here to block ads, thus preventing you from getting malware. In terms of server count, it has 5,500+ of them in 60+ countries worldwide. This country isn't on their list, which is actually good. That way, your security is still rock-solid, without the possibility of being compromised.
3. CyberGhost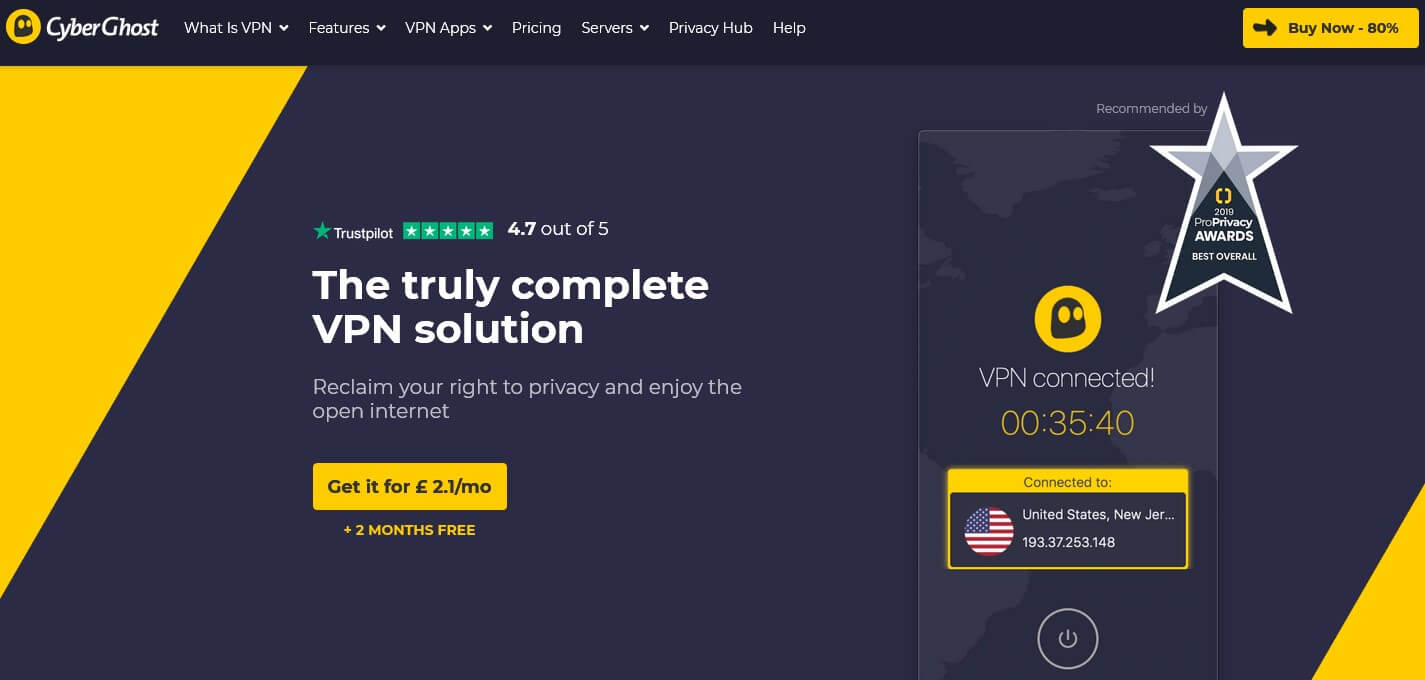 CyberGhost is a behemoth in the world of cybersecurity. Let's start with the server count. Our ghostie has 6,000+ of them in 91 countries. This is an impressive number that will make you think it's legit. But, rest assured, it's as secure as Alcatraz. We also reviewed it recently, so take a look at our review here.
The provider is located in Romania, far from the 14 Eyes, which results in a crystal-clear zero-log policy. Aside from that, you get dedicated servers, which work flawlessly. You can choose whether you want to torrent or stream, and enjoy your favorite internet activity.
Other security features include military-grade encryption, DNS and IP leak protection, and an automatic kill switch. If you're a newbie, we suggest you go for CyberGhost. It's very cheap and very simple to use, even for someone who uses a VPN for the first time.
Do Free VPN Providers Work in Russia?
We don't want to go too much off-topic but just to point you in the right direction. Free providers are not as good as the paid ones. Sure, there are some quality companies, like Windscribe, for example. But, when you're using a free version, you're going to be pretty limited.
The speeds will be lackluster, you'll get limited server count, and sometimes, not even a zero-log policy. For that reason, free VPNs are too weak to bypass Russia's rock-solid protection against proxy-based solutions.
Also, some premium providers fall in this ballpark. ZenMate is one of them. Although it's a premium provider, it doesn't offer a zero-log policy, which can get you into trouble. For this country, use it only as a means to an end.
To digress, FREE providers DO NOT work in this country. Plus, we don't recommend to us them.
Summary
The only thing left to do in this research regarding the best VPN to use in Russia is to summarize. Russian Federation is a bad place to be in terms of internet access. While we're talking about an extremely beautiful country with lots of beautiful scenery, you won't get too far without a Virtual Private Network here.
With the government being harsher each day, you'll need a strong companionship to keep you safe and secure online. A provider that's proven to work here hundreds of times is the one we recommend – ExpressVPN.
It has fast speeds, lots of servers to choose from, and a zero-log policy. With it, you can do anything you want online and not worry about the government and your ISP.