Going to a casino to play some poker is already far behind us. Nowadays, you can do almost everything from the comfort of your home. Although this seems like a good thing, some abuse this possibility, which often becomes detrimental to them. Today, we're going to talk about online poker. The only thing you need to access it is the internet and sometimes, a VPN. In fact, we would suggest using it regardless of your internet activities but when playing this game, it's almost necessary. Let's get to the nitty-gritty of our topic, shall we?
Why is a VPN Important When Playing Poker?
If you type in 888 Poker, PartyPoker or PokerStars, you can access these sites freely. You just log in, transfer some money, and you're ready to enjoy it. However, as much as this seems fun and games, it isn't. Here's why using a VPN is crucial for playing online poker.
Avoid Problems with the Law
Gambling is, in many countries around the world, completely illegal. These countries include Afghanistan, Algeria, Azerbaijan, China, Cuba, Oman, Pakistan, and even the United States. Some online gambling websites are blocked in the US and as of recent, Australia started doing this, too.
What's the catch? Well, gambling isn't one of the best activities you can do. Your parents probably told this to you and they were right. Playing poker, for example, can be very dangerous and there are cases of people losing everything.
The government, as it seems, wants to protect you from this – at first glance, though. At second glance, the government can block poker websites because they, in most cases, don't have any profit from it. This means that you're earning cash and not giving them their 20% or whatever it is in your country.
For this reason, it's illegal in some countries to gamble. Using a VPN is legal in most countries, however. So, if you use it to hide your IP, your ISP (Internet Service Provider) won't be able to see what you're doing. Therefore, it can't notify the government of your activities.
Now, if you ask as what is the punishment for gambling, we won't be able to give you a straight answer. You can be forced to pay a fine in some countries, while in other countries, you could end up in jail.
Encrypt your Connection
Encrypting your connection is of the utmost importance here. Whether you're playing Full-Tilt poker or any other gambling game, the website knows your payment credentials. Before accessing them, you must provide either your credit card info, PayPal account or Bitcoin wallet.
This info is very sensitive and if it falls into the wrong hands, you can get into serious problems. Don't be fooled into thinking that hackers aren't on these websites – you'll be dead wrong! They lurk around every corner of the internet, especially when they can earn some easy money.
If your connection is unencrypted, it's exposed to people online, allowing them to steal your payment details. On the other hand, with a Virtual Private Network, you protect your connection, hence nobody can get their hands on your payment details.
Avoid Geo-Restrictions
Geo-restrictions are also present in the gambling world. As we mentioned before, some poker websites are blocked in the USA, Australia or any anti-gambling country. Furthermore, even these websites block foreign players, so it doesn't matter if your ISP put a block.
If you're from Germany, for example, and you want to play overseas, that's when the problem will arise. But not if you have a tool like this. With it, you can change your IP to the country you want, allowing you to access its local gambling website.
You should know that this type of service will also allow you to watch Formula One for free. Or perhaps, Netflix, Hulu, and any other geo-blocked streaming website.
How to Use a VPN to Play Online Poker?
Before we move on to our top picks, we should teach you how to use this service to your advantage. The steps are below:
Purchase a Subscription
For the start, purchase a subscription from the provider you want. We recommend ExpressVPN or NordVPN for that matter.
Both of these providers have a rich set of features for safety, security, and anonymity online. ExpressVPN, for instance, gives a 49% discount and 3 months free for a 12-month subscription plan. NordVPN gives an 80% discount and is also a decent provider.
Install the Apps
When the payment is realized, download the apps you want. The good thing is that you can play poker on your phone, too, so you can also get mobile apps. In this example, we used the Windows app. Here's how it (ExpressVPN) looks: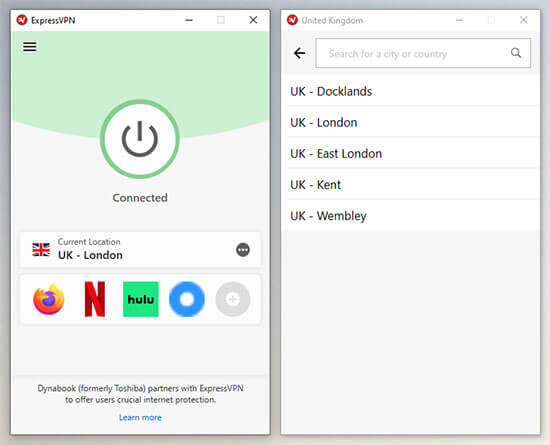 The big power button is for connection to the server. Underneath is the server list. From there, you can choose the country you want.
Connect to the Server You Want
For this purpose, we can't recommend any particular country. All countries that allow gambling are good. The United Kingdom allows it but if you're over 18 years old. Countries from Balkan also allow playing poker, and many providers have servers there, so you can use them.
Choose your server and click on the big power button.
Play Poker Safely and Anonymously
Now that the connection is established, feel free to do anything you want online. Gambling, streaming Netflix or watching porn – the world is yours, like in Scarface (a great movie, by the way!).
3 Best VPN Providers for Enjoying Poker Online
As an icing on the cake, we've decided to give you a couple of options for playing your favorite game online. Here are our top picks for anonymous and secure gambling online:
1. ExpressVPN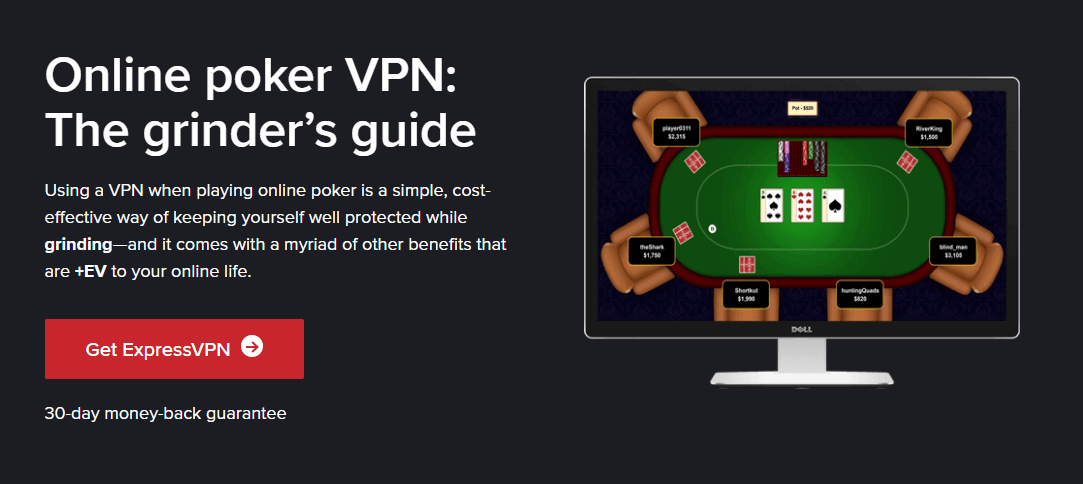 ExpressVPN is an outstanding option for those who want privacy, security, and blazing-fast speeds. Many of you know this company as being one of the fastest in this industry. And, as shown in our review of this provider, it is. But, offering fast speeds is only a fraction of what they can do.
Coming from the British Virgin Islands, you also get a clear no-log policy. This means that they don't store any logs regarding your IP address, timestamps, search history, and so forth. For playing poker, this is crucial, as well as encryption.
Speaking of encryption, you get 256-bit one, accompanied by an automatic kill switch, and DNS and IP leak protection. Since being able to bypass geo-restrictions is so important, ExpressVPN takes care of that, too. You can access any geo-blocked website with ease, even streaming and porn websites.
The provider even offers a browser extension and it's the best one. Many providers give you only a proxy extension, while this one gives you a full-fledged VPN.
With over 3,000 servers worldwide, in 94 countries, you'll have a plethora of options at your disposal in order to make your VPN working on your favorite poker site.
2. NordVPN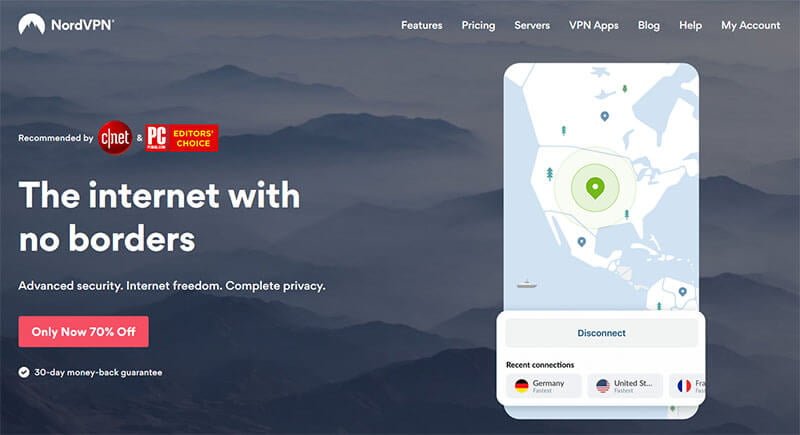 According to many users on Reddit, this is the best provider in 2021. Although the previous one is slightly better for us, we can't deny the impact that this company has on the cybersecurity market. NordVPN is stationed in Panama, a not-so-developed country.
But, despite being average in this regard, it's very secure. Because of that, NordVPN gives you a no-log policy, military-grade encryption, and a few more security features. Double VPN, for example, is a useful one. It lets you route your internet traffic through two different servers for added security.
Furthermore, there's the Onion Over VPN feature, allowing you to use Tor with this provider. And finally, you get CyberSec, a feature for blocking annoying ads and pop-ups. To top it all up, NordVPN offers 5,500+ servers in 60 countries worldwide.
3. CyberGhost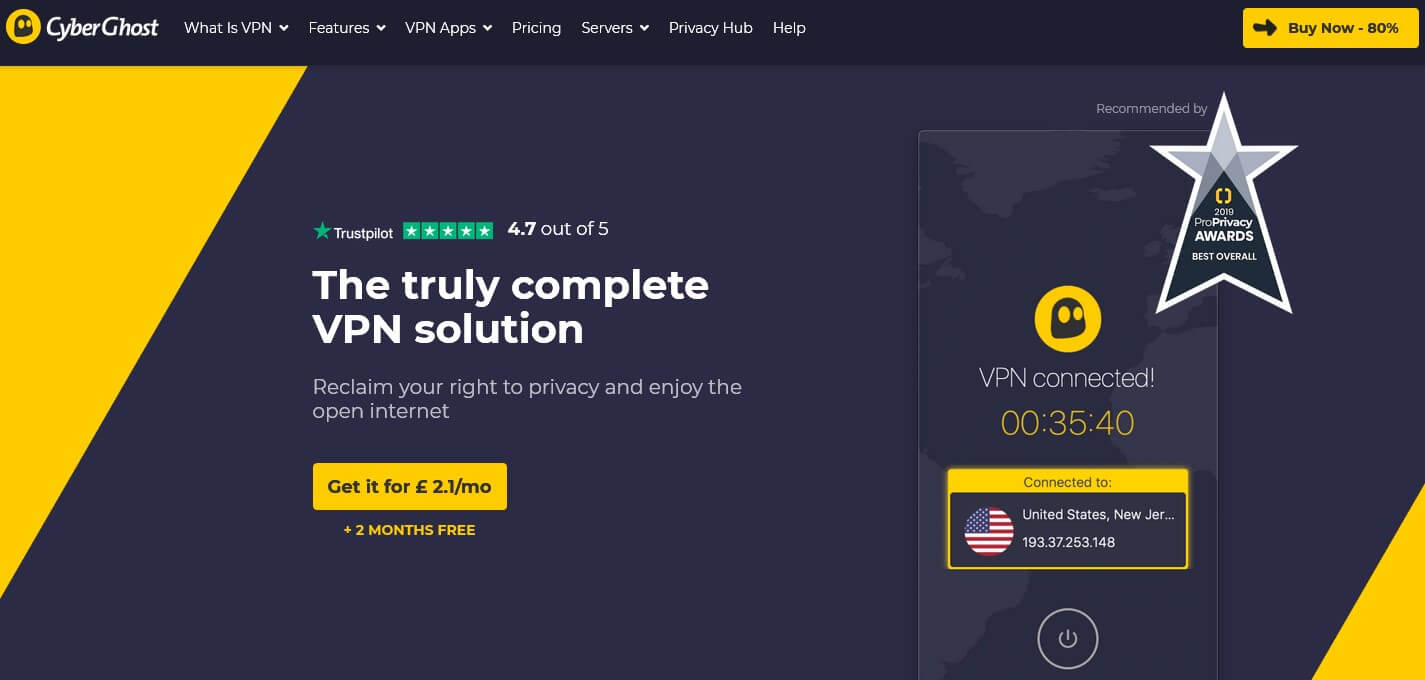 CyberGhost comes from a country known for Lord Dracula. You know who that guy was? The one who impaled his enemies on a stake. The provider does exactly the same to geo-restrictions online. And if you don't know which country we're talking about, it's Romania.
Romania is one of the best countries for using a Virtual Private Network or for owning such a company. It's far away from the 14 Eyes and as such, you get a no-log policy and rock-solid encryption. We also like the addition of dedicated servers that are great for streaming or torrenting.
Both of these activities will be blazing fast, as CyberGhost offers some impressive speeds. Needless to say, playing poker online will be as enjoyable, thanks to the  amazing performances offered by this VPN. Having 6,000 servers in 91 countries around the globe makes it the largest company in this industry.
And of course, it leaves you with thousands of choices every day!
Summary
Our team isn't hell-bent on playing poker or betting. However, there's no denying that this activity took the world by storm since its inception.
There's definitely something addictive to it, given how many people enjoy it. Now that you can do it from the comfort of your home, you just need a reliable Virtual Private Network.
We recommend ExpressVPN for this purpose. Given how fast and secure it is, you can't dispute its reign all these years. Using it will allow you to bypass geo-restrictions and hide from the watching eyes of your ISP and government.