What you are looking to get out of a VPN, as well as the gravity of their flaws, is what will decide whether IPVanish is worth subscribing to or not. In order to help you, we have prepared a review of this provider. We will be highlighting those downsides and discussing about the best alternatives you can get in 2021. Let's get right to it!
What is IPVanish?
IPVanish is an American VPN provider that is one of the most subscribed services on the market. The company behind it does claim that they offer explicit usability, a considerable server park, as well as a reliable unblocking ability worldwide.
It is a fact that this service does carry a huge potential when it comes to ensuring anonymous browsing. This is because they do feature a couple of tunneling protocols, including OpenVPN and SOCKS5. Additionally, they are using an industry-standard 256-bit AES encryption that is normally used by military organizations and banks.
What we love about this product is that both torrenting and P2P transfers are unlimited, with all of the 1200 servers that IPVanish offers. Additionally, you can also use this VPN with TOR for added anonymity.
Keep in mind that the 10-device connection limit, as well as the fact that this service works with Android, macOS, iOS, Windows, and Linux is just another plus to the overall value of this product.
However, as you would expect, this VPN is not flawless, which is why we will talk later about the best alternatives to IPVanish. But before let's see what is wrong with this service.
Downsides of IPVanish
Anyone serious about their anonymous browsing intentions will want to enjoy a service that is completely reliable and trustworthy in the aspects of security, speed, and unblocking ability.
While IPVanish does fulfill most of its expectations, there is a couple of points that we would like to discuss before talking about alternatives.
Unreliable Customer Service
First and foremost, it is a fact that if you have an issue with their service, you will not be able to settle it within minutes. The reason for this? Well, IPVanish doesn't feature a live chat.
This is a considerable downside. Considering the fact that adequate customer support is the sign of a reliable service that you can trust, we were quite disappointed about this. This would be all good if their email response were competent and professional.
Unfortunately, after we had sent in the relevant inquiry, we had to wait 2 business days for an answer. Even once we got it, it was more of a general-purpose response and didn't really settle our issue.
For this reason, we are confident saying that IPVanish doesn't offer a customer service that you can rely on. Which is the first reason why you should look at a better alternative.
Unable to unblock Netflix catalogs
Can IPVanish be trusted for unblocking streaming platforms? Well, it all depends. Given the server park of 1200 servers, we went ahead to test this and found that it works on Netflix in just 25% of the cases. This goes for the US and UK locations.
We did have significant issues trying to log onto and unblocking streaming platforms with their Asian and Australian servers.
For this, we do blame the Netflix connectivity, but still, it is something that IPVanish would need to settle. A great alternative for unblocking Netflix catalogs is ExpressVPN.
The same goes for trying to access content in China or Saudi Arabia, which we had huge issues with. Because IPVanish doesn't feature a stealth mode, you can rely on it to bypass high censorship.
US Jurisdiction
Last but not least is the fact that this VPN is set in the US. The United States is unfortunately a part of the 5-Eyes alliance.
Yes, their service is highlighted by a strict no-log policy. But it would still be much better if IPVanish was set in a country with less-restrictive data retention laws, just like the best alternative we're going to talk about right after, ExpressVPN.
Our Favorite Alternatives to IPVanish
It is a fact that there is not a single VPN that operates ideally and without a single flaw. However, the fact that IPVanish can't unblock Netflix in most cases is a problem. Plus, it has unreliable customer service, which is something to think about.
For this reason, we will be highlighting a couple of suitable substitutes. They offer a more reliable overall performance and 100% anonymous browsing.
ExpressVPN
As the best alternative to IPVanish comes ExpressVPN, which is not only considered to be the fastest but also one of the most secure VPNs on the market. Based in the British Virgin Islands, you will not have a single worry related to the 5/9/14-Eyes alliances, as this country is not a part of them.
Additionally, ExpressVPN is highlighted by a strict no-log policy and comes with reliable leak protection.
The 3,000 servers that it offers in more than 90 countries make ExpressVPN a global provider that you can rely on.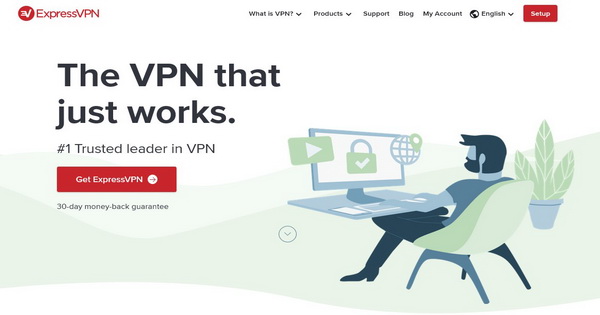 Why choose ExpressVPN over IPVanish?
For a plethora of reasons, including the fact that while on the pricier side, ExpressVPN is more safe and privacy-friendly.
Not only that, but it has the ability to unblock content in mainland China, Saudi Arabia, and Russia, which is something IPVanish can't claim.
Also, ExpressVPN does feature immense server speeds and reliable connectivity all across the globe.
Why is ExpressVPN better than IPVanish?
Apart from the reasons mentioned above, we also think it is because of the spectacular customer support that it offers.
Frankly, you will be able to get any issue settled within a couple of minutes, using their effective live chat feature. To know even more about this excellent alternative to IPVanish, just click on the button below.
Get a subscription at ExpressVPN.com >
CyberGhost
Our article about the best alternatives to IPVanish wouldn't be any good if we forgot to mention CyberGhost. This is the VPN that is considered not only to be the most affordable but also most user-friendly on the market.
It is based in Romania and features more than 6,000 different servers, which means it has the largest server park out of all.
CyberGhost is able to unblock sites all across the globe, whether we are talking about bank accounts or streaming platforms.
While not as fast as ExpressVPN, it is still highlighted by reliable device compatibility and stable connectivity whether you are trying to use a server set in the US or Australia.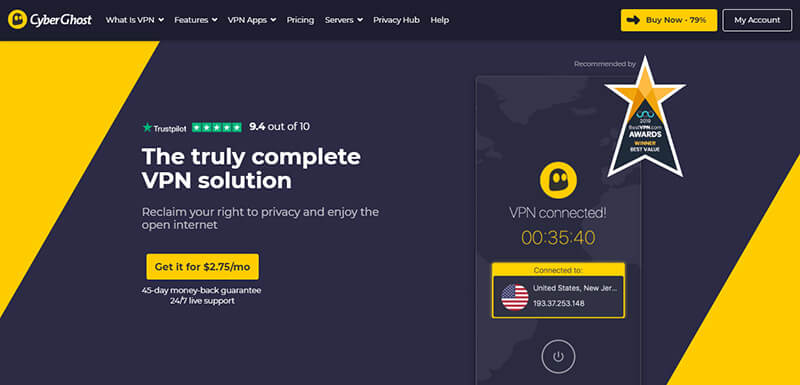 Why choose CyberGhost over IPVanish?
First and foremost, it comes at a great price and offers a one day free trial for the relevant service. Not only that, but the refund policy that is for the subscription options of six months and more is 45-days, which is much more than IPVanish which is only 7 days).
Additionally, the customer service of CyberGhost is splendid and highlighted by a 24/7 live chat feature.
Why is CyberGhost better than IPVanish?
We would say because of this excellent connectivity, pricing regime, as well as the ability to unblock content in the countries that are known to be extremely restrictive.
Get a subscription at CyberGhost.com >
NordVPN
As the last great alternative to IPVanish, we will look at NordVPN. It is considered to be one of the most reliable and versatile providers on the market. Highlighted by more than 5,500 servers, and with an immense privacy policy, it is a trustworthy option.
The parent company is based in Panama, which means you are completely safe from any restrictive data retention laws or the 5/9/14-Eyes alliances. Not only that, but NordVPN does offer a myriad of safety and leak-protection instruments, including CyberSec and kill-switch.
What you are looking at is a powerful VPN that will not only ensure anonymous browsing experience but also unblock censored and geo-restricted content around the world.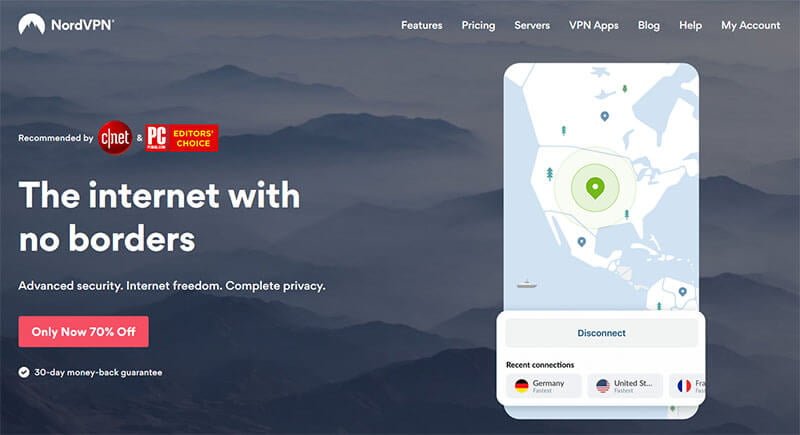 Why choose NordVPN over IPVanish?
The answer to this question is quite simple – for the reason that it does a much better job unblocking streaming content.
Looking at what NordVPN offers, you will be able to enjoy extensive libraries from more than 150 streaming sites, including Netflix, Hulu, Amazon Prime, and BBC iPlayer.
Given the reliable connection and flawless unblocking ability, this is something that goes a long way when it comes to overall VPN value.
Why is NordVPN better than IPVanish?
Apart from the fact that it is more reliable when it comes to streaming content, it also comes at an affordable price and is based out of US jurisdiction.
Not to forget, its customer service and refund policy are effective and user-friendly. Thus, you are sure to have a splendid experience using this VPN!
Get a subscription at NordVPN.com >
The Best Free Alternative to IPVanish
We did our best to highlight a couple of paid alternatives to IPVanish. Now it is time to present a single free-of-charge VPN. Of course it can't compete with the aforementioned three… but it still offers a fair performance given the circumstances.
Windscribe
If you know a thing or two about VPNs, you have probably heard of the free plan than Windscribe offers. While most providers that don't charge anything will sell your data for a profit, this one doesn't seem to do that.
However, you need to know that there is a 10GB per month limit, as well as only 14 available locations. Still, for any average user, this should be more than enough.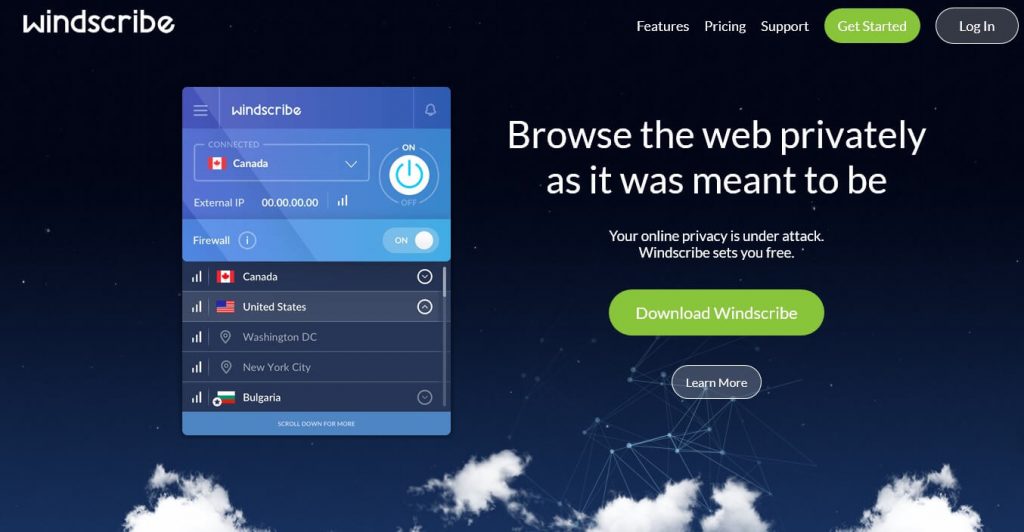 Why choose Windscribe over IPVanish?
It is for the reason that we actually had a much better success trying to unblock certain streaming platforms. This came to a great surprise, considering the fact that Windscribe is free. Still, to unblock efficiently Netflix, you will have to use their paid version (to get access to their WINDFLIX servers).
Why is Windscribe better than IPVanish?
As we have mentioned above, Windscribe offers a fair unblocking ability. Additionally, a more effective customer service that you are sure to cherish in case there is an issue related to connectivity or anything else.
Wrap Up
There is no denying that IPVanish has a huge potential when it comes to ensuring anonymous browsing. However, it is lacking when it comes to unblocking streaming content and ensuring that there is effective customer service.
Thus, we suggest ExpressVPN, NordVPN, and CyberGhost as the best alternatives and options. They will offer not only great protection but also the ability to access censored content all across the globe!