7Plus is a robust streaming platform from Australia. Aside from highly-popular TV shows, this platform offers sports news and live sports, including AFL, Surfing, NFL, and sports documentaries. The bad thing, though, is that the platform is available only to Aussies that are in Australia (and not abroad). Normally, the rest of the world can't access it unless they're located in that country. Today, we're going to see how to unblock and watch 7Plus outside Australia, so don't go anywhere just yet!
7plus Error Message – Why Does It Appear?
After a long day at work, you just want to relax, eat some popcorn or drink beer, and enjoy your streaming session. But, if you've just left your country, you'll find out that you won't be able to do that, and in this case, you'll get this error message: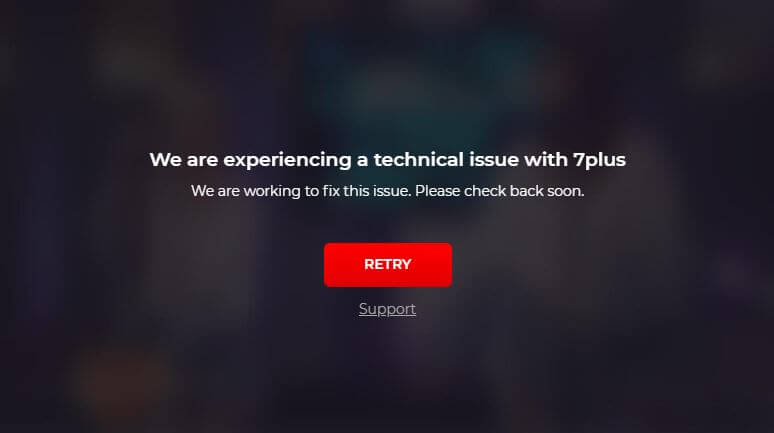 At first, it isn't clear what it means. It looks like there's a technical issue with the site but in reality, there's only one reason for that – you're not from Australia. So, how do you fix it? Should you move to Australia as soon as you can? Or perhaps, get a Virtual Private Network for just a few bucks a month?
Well, you know what's going to cost you way cheaper, don't you?
And let us tell you something – it is as effective as living in Australia. To see how a VPN will help you, read the next section.
How Can a VPN Help?
If you're one of our avid reader, you know how much we value this software. Not only it will keep your online identity intact but it will also allow you to bypass geo-restrictions. Every provider has servers in different countries and all of them have a different IP address.
Now, when you use it, you can connect to some of these servers, get a new IP, and enjoy the content from the particular country. In this case, you need to just connect to a server located in Australia, and you'll be able to access and watch 7Plus or 10Play as if you were physically located there.
Sounds good? Okay. Let's see how to do it.
How to Unblock 7plus Outside Australia?
In this section, we're going to teach you how to change your IP and unblock 7Plus if you're outside Australia. Follow the steps carefully:
1. Buy ExpressVPN
Buying ExpressVPN is a very smart investment if you want to stream on 7play. It's very fast and offers unlimited bandwidth, allowing you to spend days and nights doing so. Oh, and it also offers a 49% discount and 3 months free for a 12-month subscription plan.
2. Install the Apps
When you buy it, it's time to install the apps. It is possible to use a VPN on your Fire TV, Android, macOS, Windows, iOS, and Linux devices. Install it on whatever platform you're going to use, and sign in with your credentials.
3. Connect to the Australian Server
On the home screen, click on the country right underneath the connection button to open the server list. Here, you'll find Australia at the very top, so click on it, choose the server, and click on the connection button.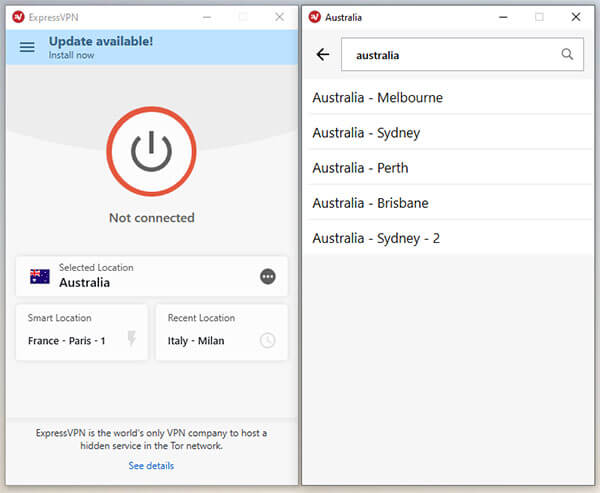 Within a few seconds, your connection will be established, and you'll be good to go.
4. Make an Account on 7plus
Now, make an account on this platform, except if you don't already have one. If you do, proceed to the next step.
5. Enjoy Favorite Shows & Sports
The next step is to… well, to enjoy! All of your favorite content will be free of charge on this platform, so make the best out of it. Just restart your web browser if it's needed and that's pretty much it 😉
Best VPNs to Unblock 7plus from Anywhere in the World
Unblocking 7plus is not a big deal. However, streaming without buffering is. For that reason, we've come up with a list of the 3 best VPNs for 7plus that will give you a flawless streaming experience:
1. ExpressVPN
ExpressVPN is the best Virtual Private Network on the market in 2021. It's blazing-fast, yet balances that with rock-solid security and 3,000+ servers around the globe. Apart from unblocking 7play, the provider successfully lets you access Netflix, Amazon Prime Video, HBO GO, Hulu, Disney+, and many other streaming platforms.
Security-wise, you get 256-bit encryption and support for OpenVPN protocol, which is known for supreme safety. The no-log policy is here, granting that all your info remains away from the prying eyes of your ISP.
Should you decide to engage in P2P activities, ExpressVPN supports that on every server. It allows up to 5 simultaneous connections, supports routers, and even has 24/7 customer support. What more to ask for?!
Enjoy 7plus Abroad With ExpressVPN >
2. NordVPN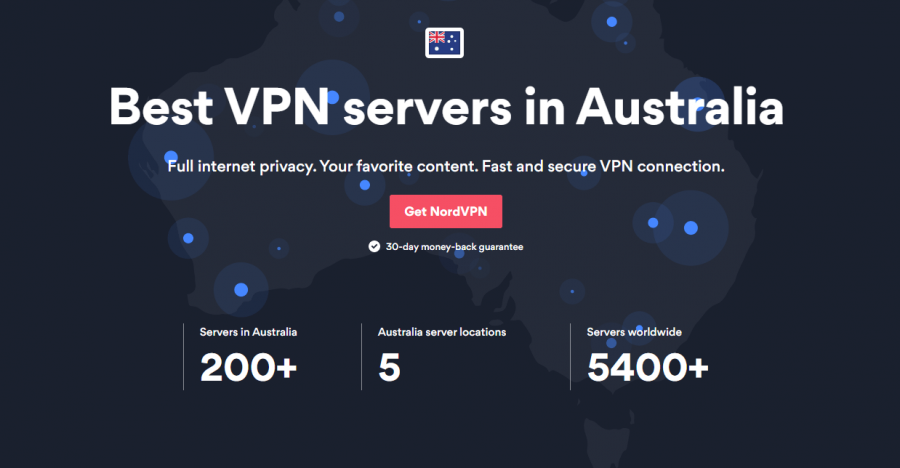 NordVPN is a provider with almost no compromises. It offers stellar speeds accompanied by stable connections and unlimited bandwidth. You can stream, torrent, gamble or watch porn to your heart's contempt!
The provider offers 5,600+ servers in 60 countries, resulting in an impressive server coverage. With lots of servers in Australia, you can easily unblock 7plus but also 10Play, in case you want to stream F1 or Survivor when you're abroad and far from Australia.
NordVPN unblocks Netflix, too, and you can watch some Bollywood movies on Hotstar. The provider protects your connections with 256-bit encryption and has CyberSec for blocking annoying ads and malware.
Finally, there's SmartPlay for enhancing your streaming experience and dedicated servers for streaming and torrenting. We could write an essay about NordVPN because it's in a league of its own!
Unblock 7plus Outside Australia With NordVPN >
3. CyberGhost

CyberGhost offers dedicated servers, too – for streaming and torrenting. If you're a die-hard streamer, you'll enjoy its 7,000+ high-speed servers worldwide. Bypassing geo-restrictions with them is easy and due to solid speeds you get, you can even go for 4K quality.
In terms of security, CyberGhost has its NoSpy servers and the strongest available encryption in place. There's an automatic kill switch to protect you from leaking your IP, and as other providers, it doesn't store any logs.
If you're in a market, hunting for a VPN to save some cash, this should be the one. For its silly price, it offers all we just said, plus 24/7 live chat support, up to 7 simultaneous connections, and even router support. Complaining about CyberGhost is like washing your car during the rain – pointless!