NordVPN is one of the leading forces in the world of cybersecurity. This provider is well-known for its huge server network and lots of quality features that it offers for an affordable price. This time, it comes with an incremental upgrade called NordLynx. It's a brand new VPN protocol that was available only for Linux users. But, as of now, it's available for all platforms that the provider supports. Let's see what's it about.
What is NordLynx and How Does It Work?
Let's first see what NordLynx is all about. NordVPN is pretty smart about upgrading its service and it got inspiration from the WireGuard protocol. This protocol is still a work in progress, but, as it stands, it has cutting-edge cryptography and is faster than OpenVPN and IPSec protocols.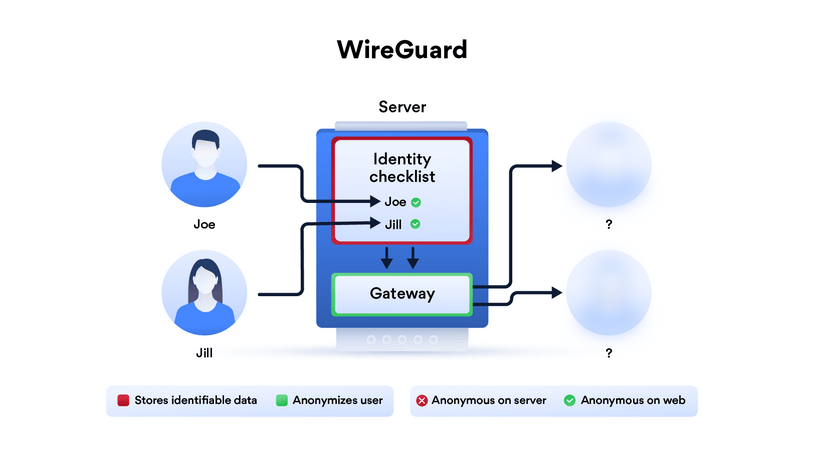 Since it contains only 4,000 lines of code, it's easy to implement and manage, making it an ideal basis for the provider's NordLynx. However, WireGuard has a crucial flaw, as it doesn't offer complete privacy. On the other hand, NordVPN's solution aims to iron it out as you can see below: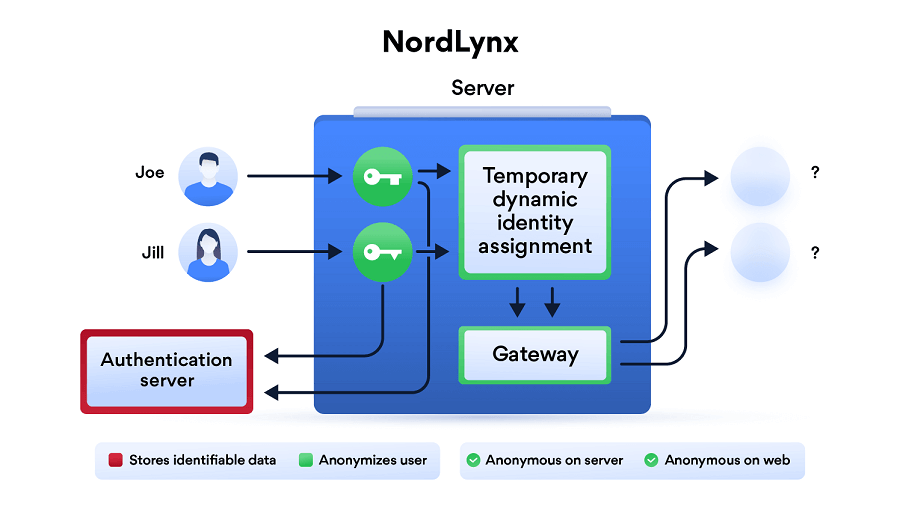 WireGuard doesn't dynamically assign you an IP address when you connect to the server. For that reason, it must store some of your data on the server, in return, compromising your privacy. NordLynx fixes this problem by implementing the double NAT (Network Address Translation) system.
This system makes two local network interfaces for you, once you connect. One of them automatically assigns a local IP address to every user connected to the server. The other network interface with the double NAT system activates once the VPN tunnel is established.
Get even more info about NordLynx new protocol >
Now, your local dynamic IP address stays assigned only when the VPN session is active and doesn't allow for any sensitive data storage. For less tech-savvy persons, NordLynx is far more secure WireGuard protocol, making it far superior to any protocol we have on the market.
Can You Use NordLynx Right Away?
Now, the question is – can I use it? Well, yes and no. First of all, to get this upgrade, you'll need to upgrade your NordVPN app to the latest version. In the Settings menu, you should find the NordLynx protocol and enable it.
The provider states that its upgrades are gradual, so you might not see it right away. However, it also states that every user should be able to use it by April 24. Until then, the default protocol will still be OpenVPN and if this one pans out well, the provider might switch to it.
What Improvements Can You Expect?
NordLynx brings lots of improvements with itself. Apart from very fast speeds, you can expect to easily stream some geo-restricted content, enjoy total privacy, and stay anonymous online. NordVPN has already been secure enough but this upgrade will further reinforce all the amazing features about the provider.
Speaking of its amazing features, you can read our NordVPN review here.
Alongside ExpressVPN, this is the best provider your money can buy. With 5,700+ servers in 59 countries, fast speeds, and military-grade encryption, the provider will be a great companion for staying safe online for years to come.