After a long day at work, you just want to lay down, hug your blanket, and enjoy your favorite TV shows. Your popcorn has already popped, your glass of wine is there but somethings missing. Oh, yeah, a palette of movies and TV shows. If you aren't from the USA, you know the struggle. US Netflix isn't available, as well as DAZN and ESPN, for streaming sports. Luckily, you can treat yourself with a VPN subscription this winter. We're here to give you some ideas, so don't go anywhere just yet!
Why You Should Use a VPN for Streaming?
Some of you think that watching your favorite sports, TV shows or movies is easy. You turn on your TV, lay down, use your remote controller, and you're good to go. But, unless you're okay with your television provider to dictate what you're going to watch, then don't waste time – click "X" and leave.
If you're still here, let's talk about this topic. If you want to stream your favorite media from anywhere in the world, you'll need a Virtual Private Network. Notice this bolded part, as this is crucial. Living outside of the US or UK means suffering numerous geo-restrictions that can harm your experience.
This is just one of the reasons why you should use a Virtual Private Network for this purpose. But, for the full picture, let's fully elaborate on that.
Bypass Geo-Restrictions
The obvious one – geo-restrictions. Those who tried accessing US Netflix know this struggle. Sure, this website can be accessed from almost anywhere around the world but with some caveats. For example, the catalog offered outside of the US is modest. You get some basic shows and on top of that, you can't watch them in 4K.
Accessing the American version, however, is another story. You get a full array of shows and movies, and almost all of them can be watched in 4K. Although US Netflix's subscription isn't expensive, you can't access it from abroad, so even if it's free, you won't get anything out of it.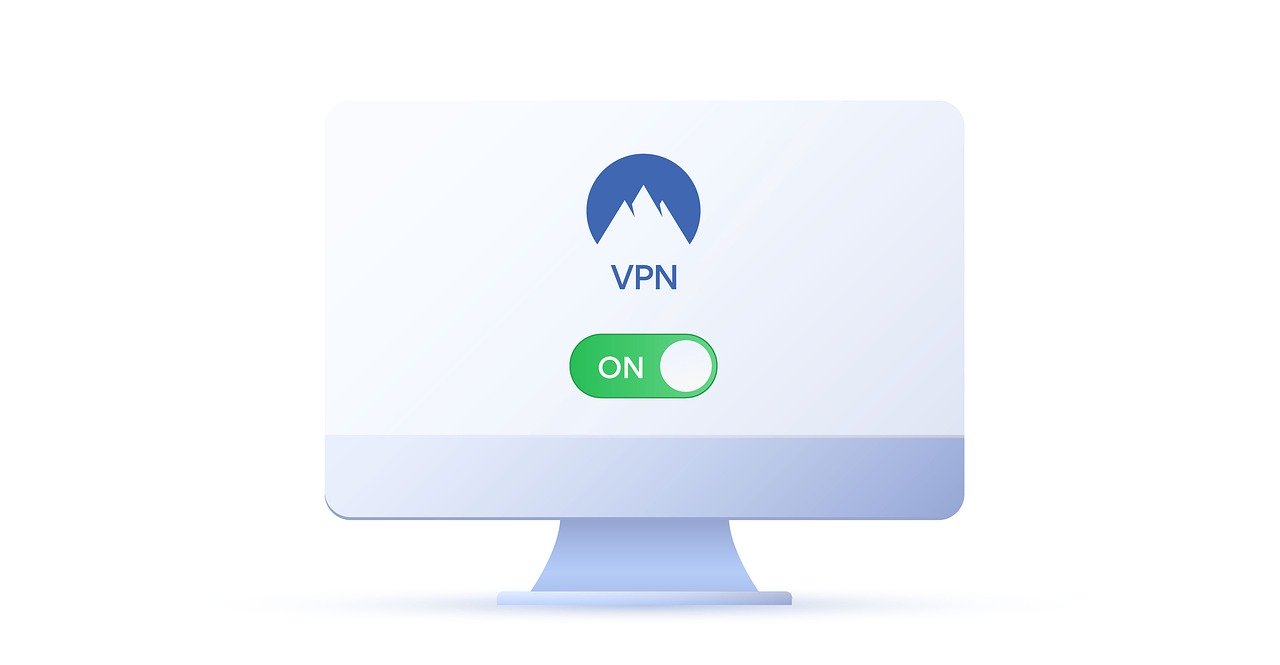 Needless to say, Hulu, HBO+, and BBC iPlayer are also not available in pretty much all countries except the US and UK. The iPlayer is a UK-based streaming platform, so even the Americans can't access it. Of course, unless you're connected to a server in a particular country.
The same applies to sports. Platforms like DAZN and ESPN are also geo-restricted. DAZN is excellent and covers almost every major sport but is available only in a few countries. If you like the NFL and NBA, you can say 'goodbye' to them if you're not from America.
To put it simply, watching anything on these platforms is almost impossible without a VPN. With this service, you can connect to the server in a country where the streamer is located, and access the show effortlessly.
Access Your Country's Local Shows Abroad
We know how it is to travel often. Business is a beautiful thing but sometimes, we just wish we could lay all day and do nothing, except breathing. But, although we sometimes travel, we never miss our favorite shows on the local televisions. This is because we use a Virtual Private Network to access them from abroad.
If you want to watch some Indian TV, for example, you can do it easily since many providers have servers there. The ones we mentioned below will also allow you to do that. However, many providers increased their server counts each day, so they got almost the entire planet covered.
That being said, wherever you are, you can use it to watch local shows on your TV. Who said you can't feel like home when abroad? You can, believe us!
Avoid ISP Throttling
ISP throttling is something that many internet users aren't aware of. This is done for numerous reasons. Many Internet Service Providers claim that they do that to improve their internet traffic during peak hours. But, we noticed that this usually happens when watching videos.
Certain providers have their platforms for this purpose and if you don't use them, they throttle your internet speed intentionally. They do this so you can say "oh, Netflix is slow as a turtle, I need a platform that doesn't buffer my videos half an hour."
In reality, though, Netflix or any other streaming platforms are innocent. It's your ISP playing tricks on you, decreasing your internet speeds as soon as it sees you're using someone else's platform. By other platforms, we think about IPTVs, which are often branded as illegal.
When using a Virtual Private Network, your ISP can't track you, hence it can't see what you're doing on the internet. It also can't throttle your internet speed, which is crucial in this case.
Avoid Getting Caught When Streaming from Illegal Sources
Let's get something out of the way. We don't condone doing anything illegal on the internet but let's be honest – we all do it. Before you ask, we're talking about torrenting. We don't know anyone who hasn't downloaded a single torrent on the internet.
Although it's legal in most countries, some countries can slap a hefty fee that you need to pay. Countries like Germany, France and England are often some of these. In Germany, downloading torrents can cost you more than $1,000 when translated from Euros.
However, you never know when you're watching videos from the illegal site. The first site you enter when searching Google can be legal but they can get their videos from the illegal source. These websites never have your movies and TV shows in their database.
Instead, they use another source from where they fetch the movie or TV show you want to watch. If your ISP catches you doing that, you can get into serious trouble, despite you not knowing you're watching from the illegal source. That's why a Virtual Private Network is always recommended for this purpose.
Can You Use Free VPNs for Streaming?
Why pay for a premium provider, when you can just use a free one. Sounds logic and rational – plus, you can save some cash. If sometimes sounds too good to be true, in many cases, it isn't true. We've used and tested many free providers and came to the conclusion that they aren't suitable for this purpose.
The reason being is because they often come with bandwidth limitations. These limitations can go from 500MB to 2GB, which is very small for watching videos. One movie in 4K can take even more than 2GB of data and when you pass this limit, you can forget about watching it further.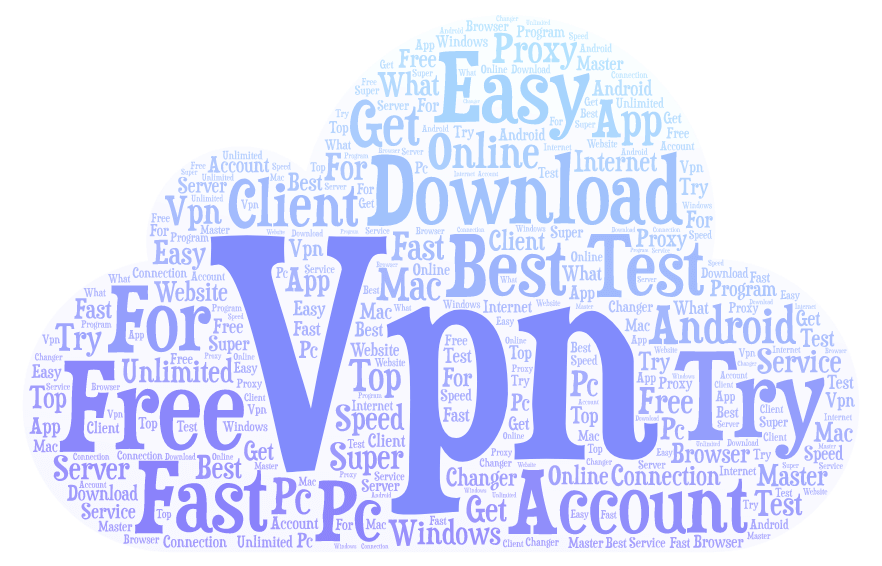 Furthermore, free providers often throttle your internet speed, even more than ISPs. While premium ones do this by just 10 percent of the speed on average, these can go up to 80 percent! If you have the internet speed of 100Mbps, it'll be reduced to just 20Mbps, for example.
100Mbps is still considered high in some countries and chances are that your internet is slower. This means that you're left with very slow internet speed that couldn't even properly buffer a 1080p video. Security-wise, free providers also don't shine.
Although many of them offer a no-log policy, you'll be surprised how many of them store your internet browsing history. This data is often sold to the government or any other third-party company. So, are free providers any good for this purpose?
Our answer is: NO, they aren't!
Best VPN Providers for Streaming
Now that we got all the stuff out of the way, it's time to get to the nitty-gritty of the topic. With dozens of providers around, the choice is getting harder each day. However, among all of these, our top choices are:
ExpressVPN
NordVPN
CyberGhost
Surfshark
HideMyAss
Let's see why we chose these providers.
1. ExpressVPN
Whether you're a newbie or an experienced user, you probably know about ExpressVPN. If you ask us, this is the best provider that ever existed on this planet. With its unlimited bandwidth and fast speeds, streaming favorite shows or sports events will be a breeze. In terms of speed, as many of you know, it's the fastest provider around.
When you purchase its subscription, you'll be able to set it up in less than a few minutes. From there, you're free to choose from any of their 3,000+ servers worldwide and enjoy your internet activity. To make things better, there's even a split tunneling feature, allowing you to split your internet traffic.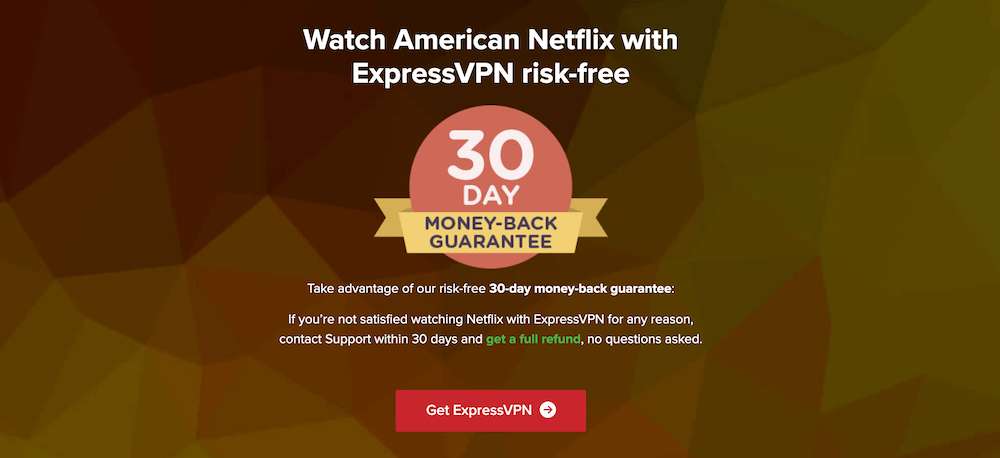 For example, you can stream Hulu with your VPN and access your bank account from your local IP. Security-wise, there's 256-bit encryption, as well as DNS and IP leak protection. All of this is reinforced with a kill-switch and zero-logs policy, given its location in the British Virgin Islands.
Bypassing geo-restrictions is easy with ExpressVPN, so don't worry about unblocking websites. Offering a 49% discount and 3 free months for an annual plan, it's hard not to recommend it. Plus, you get a 30-day money-back guarantee.
2. NordVPN
NordVPN represents a powerhouse for streaming, gaming, torrenting, and every other internet activity. Boasting over 5,400 servers in almost 100 countries, this is one of the largest providers on earth. This means that you can not only stream from favorite platforms but also access local television around the globe.

One thing we like about NordVPN is that it's constantly updated to smash through blocks that many platforms use. Furthermore, there's a Double VPN for filtering your traffic through 2 servers, making it all the more private. And if you want yet another layer of protection, there's CyberSec for blocking ads and malware.
Aside from using it on your computer or smartphone, NordVPN can also be set up on your router, covering the entire house. There are dedicated servers that can further help you increase the buffering speed, especially if you're watching high-res videos. All in all, it's close to perfection.
3. CyberGhost
CyberGhost is the best European provider based in Romania. Since it has 6,000+ servers around the globe, it's the biggest provider in the game. Not only that but it's also one of the most affordable, making it a good choice for beginners.

Its apps are very easy to use, regardless of the platform. Speaking of platforms, the provider supports all of the major ones – iOS, Android, Windows, Linux, Mac, and many more. When it comes to unblocking the majority of websites, you also don't need to worry.
At this moment, in 2021, CyberGhost can unblock 40 of them and you can even add your website to the list! Given its fast speed and unlimited bandwidth, it's clear why we always recommend it.
4. Surfshark
Surfshark is perhaps the cheapest provider on our list and is also one of our favorites. If you're interested, you'll find many information about the best VPN providers on monkeyprivacy.com. We suggest you do that, as well as continue reading the section about this provider.

With more than 1,040 servers worldwide, Surfshark isn't gigantic but it's not small, either. This server count is still impressive, especially because there are servers in the USA and UK. Therefore, you'll unblock Netflix and BBC iPlayer easily.
Now, if you're worried about speed, don't be. Surfshark has everything it takes to be among the best providers for watching videos. To spice things up, there's even a no-log policy, as well as 256-bit encryption and kill-switch.
Despite its low price, no corners have been cut, so feel free to smash the button below.
5. HideMyAss
Last but not least, we have HideMyAss. A provider with a silly name and blazing-fast speeds. As much as its name is funny, we assure you that this is a serious company and does its business outstandingly. Owning more than 1,000 servers in 290+ locations, and 190+ countries, you're going to enjoy watching local TV shows almost anywhere.

We like that it has servers in countries like Malaysia and Bermuda, for example. Even the biggest providers don't have servers there, so HMA beats them effortlessly.
Needless to say, security is also rock-solid and a no-log policy is also here with a smart kill-switch, so don't be afraid to watch some kinky stuff if you want.
Summary
Now that you've been with us through this rather long but interesting journey, your Monkey has something to say to you. Whether you like watching sports, TV shows or movies, you'll need a Virtual Private Network.
Geo-restrictions are ever-growing and in our approximation, this problem will be more exacerbated in the following years. But, if you have a service like this by your side, you can face it courageously, knowing that you'll win that battle.
Our recommendation is ExpressVPN, a provider that never disappointed us all these years. It's fast, reliable, and can unblock dozens of websites. Be sure to check other providers too, and take your pick carefully.