DMAX is a very popular free to watch TV channel that is available in the UK and Ireland. It is a spin off channel from Discovery Inc. well known for its real-life programs such as American Chopper, Crocodile Hunter, Deadliest Catch and more. You can stream live on the DPlay website if you live in the United Kingdom. Outside the UK, it is blocked so you are going to have to find out how to unblock and watch DMAX when abroad.

Once you have unblocked it you can catch up on all your favourite shows along with streaming boxsets such as Fast N' Loud, Alaska The Last Frontier, Marooned and more. Of course, you can also get access to the latest episodes live on the website or app.
Why streaming on Dplay is not available abroad?
DPlay Entertainment Limited, a company registered in London, England, provides online streaming from DMAX.
The site is licensed for showing content by streaming only in the UK. Therefore, content cannot be accessed once you venture abroad. When visiting it you find a notice telling you content is restricted.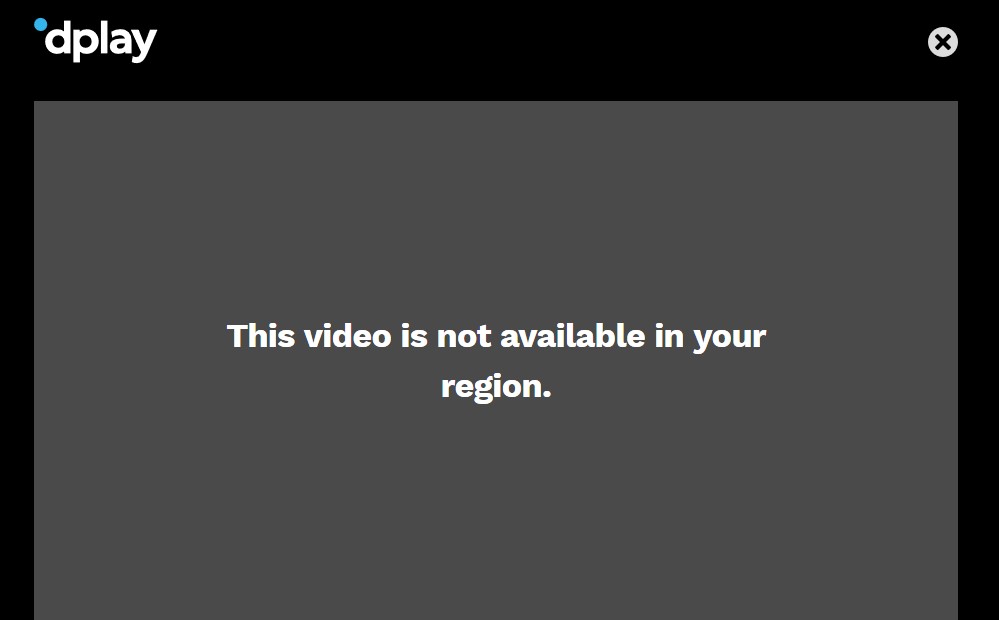 The streaming service knows you are abroad due to your IP address. This is because different countries have a set range of addresses.
Get a British IP address with ExpressVPN >
This is where a Virtual Private Network comes into play as it helps you to change your IP so that you can fool the streaming service into thinking you are located within the United Kingdom.
How you can fool the steaming service?
Don't worry, it's legal to use a VPN so you are not doing anything illegal by using it this way. You are simply masking the IP address given to you in the country you are visiting and taking one on from a UK server of the provider.
When you replace the IP with one from the United Kingdom, it makes it look as though that is where you are located so blocks are not placed on content.
How to unblock DMAX outside the UK?
VPN providers such as ExpressVPN, NordVPN and CyberGhost all make it easy to mask your current IP. We are now going to take you through the steps required.
Step 1. Choose your provider
The first thing you need to do is choose a provider. ExpressVPN is one that we highly recommend as the provider offers fast servers in the United Kingdom along with many thousands more. Having the best VPN possible is your best option for beating geo-restrictions.
The provider makes it easy to get access to DMAX outside of the United Kingdom to beat the error messages. So, choose a provider then move on to step two.
Step 2. Pick a plan
The next step is to choose from a range of plans. ExpressVPN is one of the best and offers a yearly plan, which when paid upfront gives you an extra three months so you get 15-months in total.
As you are making a long-term commitment, you make savings of 49% on the plan.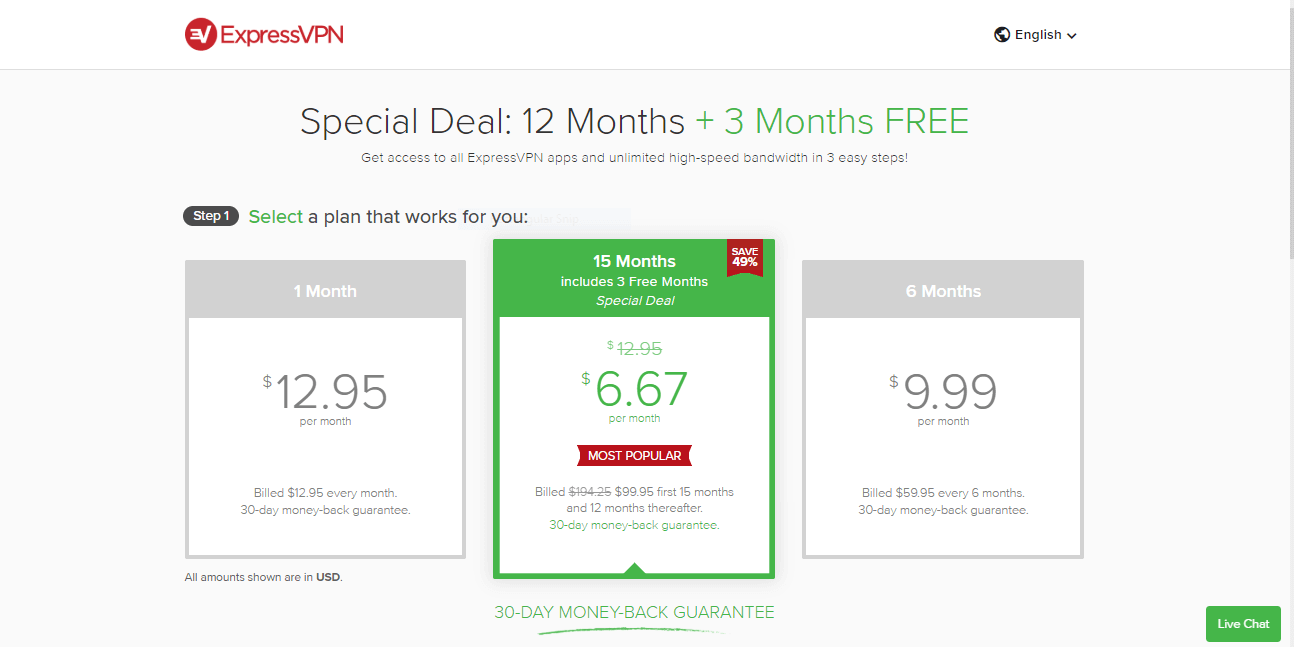 There is also a six-month plan and a pay month-by-month plan available.
Step 3. Sign up and download apps for devices
Next, sign up for your chosen plan and choose a username and password. These are used to sign into the website to access the user account and to login to the dashboard.
When you have signed up you will be redirected to the login page where you can login and choose which apps to download to your devices.
Apps are available for popular devices such as Windows and macOS computers and laptops. Android and iOS devices are also covered. If there is not a standalone app for your device, you can install the VPN on a router and use it on any device that connects to the internet through the router.
So, download and install the app and move to the next step.
Step 4. Launch the app
Find the app icon on your device and click on it to launch it. The first time you launch it you are asked for the username, password and activation code.
A dashboard will open up similar to the one from ExpressVPN, which was our choice of provider.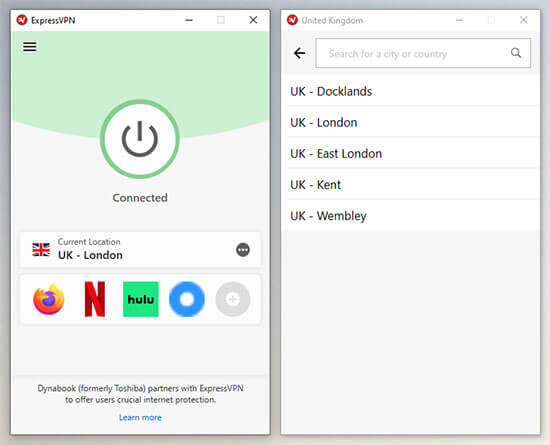 Using the drop down box choose a server from the United Kingdom and then click on the "Connect" button to establish a connection.
Step 5. Visit DPlay to watch DMAX outside of the UK
The final step is to launch your web browser and visit the DPlay website to watch your favourite content from abroad.
As you have an IP address from the United Kingdom it looks as though that is where you are located so you can stream instead of seeing an error message.
More benefits offered by a VPN
So, you now know how to unblock and watch DMAX outside the UK using a Virtual Private Network. But there is much more you can do with it both abroad and at home.
You can use the security provided by the encrypted tunnel to remain anonymous and secure when browsing the internet. This applies to both at home and if you are using a free public WiFi hotspot when outside the United Kingdom.
No one can find out your true location or read any of the information you send over the internet with the encryption in place.
The ISP will not know what you download. This means you can torrent without it finding out and not risk getting a DCMA notice. You can even make savings when comparing the price of hotel rooms and flights online.