Guatemala is one of the most interesting countries in Central America. It has beautiful jungles, pleasant beaches but also urban parts where you can take a slow stroll through the city. But, despite its small internet penetration, expecting an excess of online freedom here is pointless. The country is under surveillance, uses censorship and has a multitude of geo-restrictions. You can bypass all of these problems with a VPN, though. Let's see what are the best choices of VPN in 2021 for Guatemala.
Why You Should Use a VPN in Guatemala?
A Virtual Private Network is a great tool to stay safe online, which is why you should always use it. But, every country has its own reasons for why a VPN is needed, and so does Guatemala. Let's see why you should use it here:
Avoiding Government Surveillance
Being a relatively poor country, Guatemala isn't the safest soil you can put your feet on. Because of that, the government turned to one method that always works – surveillance. There are lots of activists in this country and protests are something that happens quite often.
The government is here to prevent them from making a mess, hence it monitors basically the whole internet. Some investigations showed that government agencies spy even on journalists, politicians, and business owners illegally and without any consent!
Stay completely anonymous with ExpressVPN >
That's very rude and violates your privacy and freedom of speech. We also found info about monitoring VoIP services such as Skype and Viber. They know what you write in your messages, who receives them, and when.
So, if you want to be able to stay in contact with your loved ones, you'll need to protect yourself and them. You don't want to end up in jail for saying something even slightly inappropriate, right? Interestingly, only 27% of the country has the internet, even less of it uses it, yet the situation is very bad.
Nothing this service can't fix, however!
Staying Safe on Public Wi-Fi Networks
Countries with smaller internet penetration rates are almost always victims of hackers. It's no different here. Guatemala doesn't have lots of Wi-Fi networks but not a single one of them is encrypted. Sure, having a password is okay but it doesn't protect you from the hackers.
And now, when you take a seat at your local cafe and connect to the Wi-Fi network, you expose yourself to the hackers. They can sweep the whole internet network and steal your data, leaving you even without the money at your credit card or bank account.
With the best VPN for Guatemala, though, you obfuscate your IP address, making yourself invisible to the hackers. That's the power of such service!
Accessing Geo-Blocked Sites
Being in Central America doesn't mean being American in every sense of that world – unfortunately. This means that you can't access Netflix, Hulu, Disney+, HBO GO, and other platforms. Even some YouTube videos tend to be blocked outside of the USA!
But, if some YouTube videos are blocked, you can still watch them with this service. Simply run the app, choose a country where YouTube isn't blocked, and you'll get an IP address from that country. This way, the site you're trying to access sees you as if you were, for example, from the USA, and lets you access the aforementioned platforms.
It's easy and opens new horizons for people in censored countries.
Best VPNs With Servers in Guatemala
As you might've guessed, not many VPN providers have servers in Guatemala. However, we managed to dig out 3 of them:
ExpressVPN: The provider has 3,000+ servers in 94 countries, including a few servers in Guatemala. It's very fast, unblocks geo-restricted sites, and has rock-solid security, making it the best choice for this country.
HideMyAss: HideMyAss is a provider from the United Kingdom with 1,000+ servers worldwide and 2 servers in Guatemala City. It's great for streaming and general web browsing due to its solid speeds.
PureVPN: PureVPN has 6 virtual servers in Guatemala City. This provider is a bit slower and isn't as safe as the previous two we mentioned. Still, it's a good option as a short-term solution.
Installing these providers is easy. Just click on the one you want, buy a subscription, and install the apps you need. Connect to the server you want and enjoy the internet!
Best VPNs for Guatemala – Our Top 3 Picks
Now, let's talk a bit about VPN providers for general use, and not strictly with servers in Guatemala. Here are our top 3 picks in 2021:
1. ExpressVPN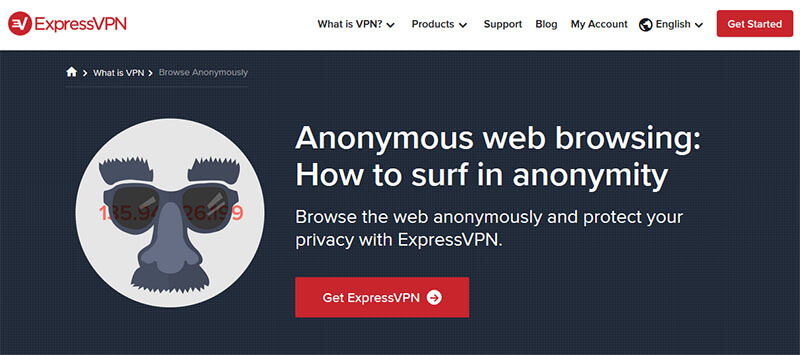 If you love fast speeds, you're probably driving a very fast car, and now, you only need a fast VPN, such as ExpressVPN. This provider will let you browse the internet seamlessly, as well as enjoy 4K videos on Netflix. Oh, you also want to play games? Be our guest – you can do it with this provider as it is the best for 2021.
ExpressVPN packs a significant punch, offering thousands of high-speed servers worldwide and rock-solid security. There is 256-bit AES encryption for securing your connection and a kill switch, should the connection breaks.
In our tests, it didn't show any IP or DNS leaks, making it perfectly safe for day-to-day use. ExpressVPN also has split tunneling for splitting your traffic through two different IPs, and there's even a no-log policy, as an icing on the delicious cake that the provider gives you.
Finally, it supports up to 5 simultaneous connections and has 24/7 customer support, in case any issue arises.
Get a 49% Discount On ExpressVPN >
2. NordVPN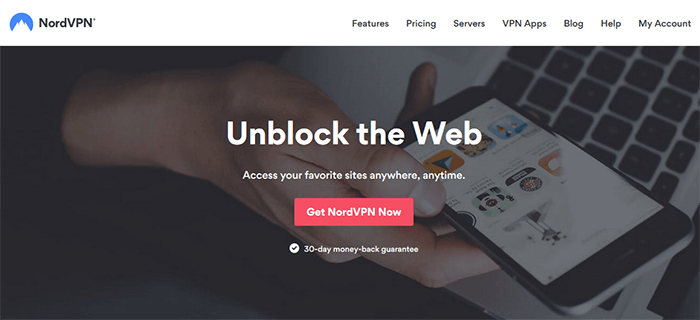 What about NordVPN? Well, that's a bloody good VPN provider for Guatemala. With over 5,800+ servers in 59 countries, bypassing geo-restrictions will be a breeze. The provider unblocks Netflix and Hotstar but also porn sites and gambling sites from abroad.
We like the addition of CyberSec, an ad-blocker for blocking annoying ads and trackers. Furthermore, the provider has a zero-log policy, so it doesn't store any compromising info about you. Military-grade encryption takes the lead here, protecting you from the prying eyes of the government.
For additional security, NordVPN offers a Double VPN feature that will route your traffic through two different servers. During the year, this provider offers some hefty discounts, which is also the case now. For a very cheap price, you can get a reliable VPN for Guatemala or any other country for that matter.
Enjoy Speeds & Security With NordVPN >
3. CyberGhost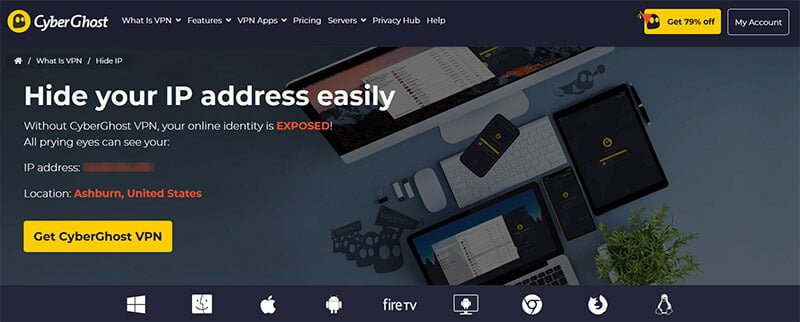 Did someone mention 'cheap'? CyberGhost is here to take the spotlight! This Romanian provider costs as much as a quality hamburger in your McDonalds a month and gives you impeccable security and fast speeds. So, what's it gonna be – hamburger or this provider? Why not both?!
CyberGhost comes with 7,000+ servers in 90+ countries worldwide, and as such, it has the largest server network. Who said that size doesn't matter – let us hear you! Some of these are dedicated servers for streaming and torrenting, so you can enjoy these activities as intended.
In terms of security, CyberGhost is from Romania and that says more than a thousand words. It doesn't store logs, has 256-bit encryption, and even holds NoSpy servers for stronger security. Overall, it's a cost-saving option that doesn't compromise on quality in any way, shape or form.
Save Money By Purchasing CyberGhost >
Summary
Enjoying in Guatemala even without the internet is definitely possible. But, if beautiful landscapes are not enough for you and you want to enjoy some online time, then, you'll need a reliable provider. Our recommendation is ExpressVPN, the best provider on the market.
It currently offers a 49% discount and 3 months free for an annual subscription plan. Get your subscription today and forget about the aforementioned issues.