When it comes to watching popular UK TV channels while traveling abroad, you will need to do a bit more than just turn on your device. This is because of the geo-blockades that can be quite irritating while you are outside the UK. This does stand for Sky One as well. However, there is an effective solution to the issue, and it comes in the form of a VPN. How to use it in order to unblock and watch this channel? Read on to find out!
What is Sky One?
Before we get into how can a Virtual Private Network help you stream your favorite Sky One shows while abroad, we wanted to present the channel itself. It was launched back in 1982 and has been successfully operating for the past four decades globally.
While headquartered in the United Kingdom, and with a number of offices in Ireland, it is a part of Comcast, which is an American telecommunications conglomerate. The channel itself does heavily focus on broadcasting popular US shows, which is the main reason why the local audience finds it appealing.
Sky One Popular TV Shows
As mentioned above, although it is a British pay television channel, Sky One does broadcast numerous US TV shows, including Friends, An Idiot Abroad, the Simpsons, as well as movies such as Die Hard by 20th Century Fox.
While Sky One does mostly focus on TV shows and series, it also does broadcast events such as WWE. Also, as long as you can get full access to the relevant content, you are likely to enjoy imported programming such as Lost, Prison Break, Stargate, Glee, Touch, You, Me, and the Apocalypse, and last but not least, 24.
Sky One Error Message – Why Does It Happen?
Well, if you are currently outside of the United Kingdom, chances are you won't be able to stream the aforementioned shows. The reason for this is because the cable operators in most other countries don't have the license for this TV channel.
Thus, the consequence is that once you try to watch Sky One live via their official website, you will be encountering a streaming error. This is because the algorithm does register that your IP address is not located in the UK.
With this in mind, the only way through is to find a method to unblock the TV channel through an alternative IP address. Luckily, that is what a VPN is for.
How Can a VPN Help?
You are abroad, and you want to enjoy Sky One, but you encounter a geo-block. Well, this is where a Virtual Private Network does play a crucial role.
What this service does is tunnel your internet connection from point A (the location you are currently at) to point B. Point B, in this case, should be a server located inside the UK. This is done through tunneling protocols such as OpenVPN, IPSec, and L2TP (depending on the device that you are using).
Get ExpressVPN and avoid geo-blocks on Sky One >
Apart from the ability to unblock censored content, you should also be looking for robust encryption, and no-log policy, because you will want to get the most in terms of anonymous browsing. In order to help you with the decision, we have prepared a couple of popular and reliable names.
How to Unblock Sky One Outside the UK Easily?
Using a VPN to unblock Sky One (and many other streaming sites) outside the UK is very quick and easy. Here is how you can do it:
Check out the VPN recommendations below and sign up for one
Download the VPN's app and sign into it using your login credentials
View the servers list and select one based in the United Kingdom by connecting to it
Go to the Sky One website, log in or sign up, and choose a show
Now you know exactly how to stream Sky One content from anywhere in the world 😉
Best VPNs to Watch Sky One Abroad
To access Sky One live from abroad, you will need a safe, secure, and fast VPN. Fast is the keyword here, because speed is very important for a VPN when streaming without buffering issues. Here are a few of our top VPN recommendations.
ExpressVPN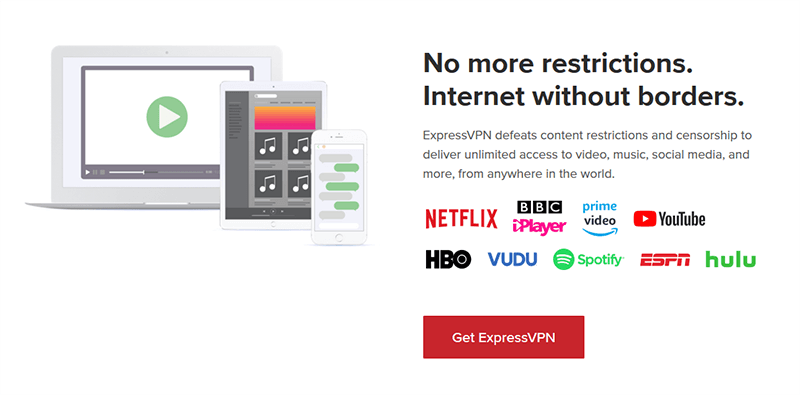 Any VPN is going to slow your internet down, but ExpressVPN does a good job ensuring that this doesn't affect streaming, torrenting, or online gaming performances. What we love most is the fact that this is the case with most of its 3,000+ servers.
Thus, we were able to watch Sky One with 90% of our initial internet speed testing several different UK servers. While there was a slightly higher drop to 85% of initial performance when connected to the West Coast, we still were able to stream HD without any buffering issues.
For this utmost security, you should be thanking their industry-standard encryption. Bearing this in mind, it is safe to say that ExpressVPN can be considered the best when it comes to server reliability, and unblocking geo-restricted content such as Sky One shows.
While it does come at a somewhat higher price ($6.67+ per month for an annual plan), the overall performance justifies it. Take advantage of this top VPN service by clicking here:
Unblock and Watch Sky One Outside the UK with ExpressVPN >
NordVPN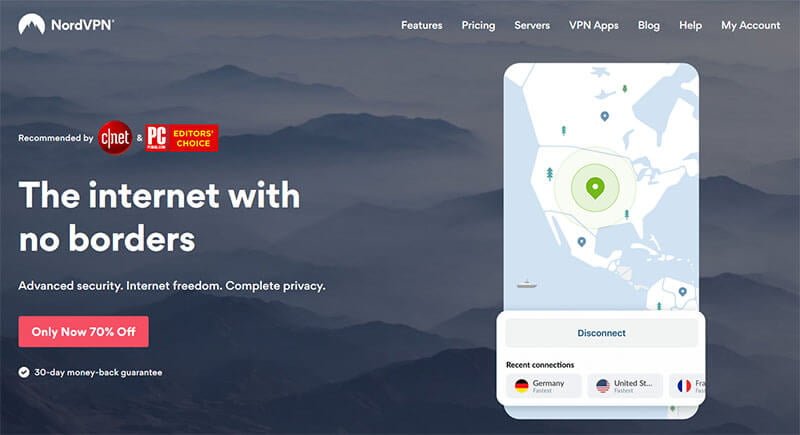 As we have mentioned above, NordVPN is one of the most reliable providers on the market.
Starting with the encryption, you are looking at 256-bit AES. This is considered to be the industry standard used by organizations such as the FBI, CIA, as well as banks and governments.
Another feature that reduces the risk of your primary IP address getting exposed is the built-in kill switch. This instrument ensures proper leak protection by closing any apps that are running at the moment of a connection timeout.
With the provider set in Panama, a country that doesn't have a data retention law, you are completely safe and secure. Last but not least, NordVPN is highlighted by over 5,500 different servers with more than a few hundred set in the UK (which is perfect for unblocking Sky One).
Bypass geo-restrictions thanks to NordVPN >
CyberGhost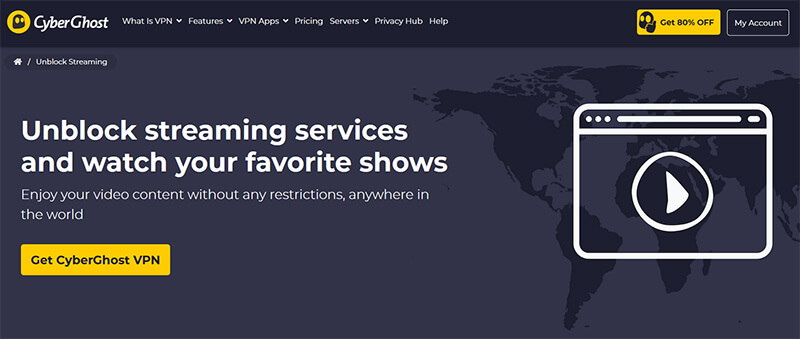 First and foremost, it is important to address why reliable connectivity is so valuable. Without a reliable connection to a server, you will not be able to watch TV shows on Sky One while being abroad.
Also, the risks of your IP address being revealed are increased. That is why we consider CyberGhost to be one of the best alternative in this regard. It features more than 6,000 servers and stable connections in the US, across Europe, in South America and Asia. This makes it a great choice.
Additionally, you will be able to keep betting from abroad using this provider. It is also safe to consider it the best when it comes to customer satisfaction. This is not only because of the aforementioned features but also because CyberGhost comes at an incredibly affordable price.
We ran a series of tests and had no issues whatsoever when it came to connection timeouts or failures while streaming Sky One outside the United Kingdom. So go ahead and click the button below to sign up.
Watch Sky One live when Abroad with CyberGhost
Wrap Up
Being outside of the United Kingdom shouldn't really be a problem in terms of live access to Sky One. Why? Because installing a reliable Virtual Private Network will get that settled for you with effective tunneling.
The industry-standard encryption will keep you away from any hijackers and third parties. We selected 10 of the best VPN providers in 2021 if you are still looking for some more options.