The Google Play Store is a more dangerous place to be than iTunes. This is because of a wide array of apps available, of which many of them are not safe to use. When it comes to the VPN apps available on Android, there are approximately 200+ of them, which makes your choice much harder. Is every app safe to use on your smartphone or tablet, though? No, it's far from that! This article is for those who think about using a VPN on their Android device. We will give you 5 paid and 3 free providers that work best for this platform. 
What are the Benefits of Using a VPN on Android?
If you own a device based on this platform (smartphone or tablet), you know how versatile it is. Aside from being completely customizable, it offers you tons of things you can do for fun. One of the most useful things is being able to access the internet.
But, the internet is a huge space that isn't always so safe. In fact, it's never safe without some kind of protection. Here's what benefits you can get for using a VPN on Android in 2021:
Bypassing Censorship
Living in a country like China, UAE or Iran means that you'll have to "enjoy" harsh censorship. These countries have a decent internet infrastructure, aside from Iran, yet their internet access is limited like a terrace. Why? Well, because of censorship.
In China, for example, you can't even access your favorite social media website. You can pretty much forget about Instagram, Facebook, Twitter, and even YouTube. We know how these websites are popular on Android devices. For instance, Instagram is mainly developed for smartphones, and not for computers.
Although you can access it on your PC, you'll get a cut-down version of the website. Bypassing censorship is a pretty big deal in this industry. Many providers don't work in these countries, so it's very important to choose the one that caters to your needs.
When the VPN provider works well on Android, this shouldn't be a problem. You enable the service, conceal your IP, and enjoy free internet access.
Avoiding Government Surveillance
Being under surveillance is one of the worst things online. Many people don't know about this issue and are still surprised when they see advertisements that somehow trigger their attention. How does this happen? It happens because you're under constant surveillance, and not only from the government.
Google services are also here. There are a few videos online showing that the microphone on your smartphone is constantly engaged. So, whatever you speak, your phone hears it, and when you open a website, you get ads tied to what you just spoke of. Crazy, isn't it?

Some countries are also collecting user data. These are usually countries related to the 14 Eyes – the UK, New Zealand, the US, and many of them are there. This means that the government forces your ISP to track your internet activity and report it back for "security" purposes.
Needless to say, when you're under surveillance, hundreds of problems can arise. In Germany, for example, torrenting is strictly forbidden and you can get punished pretty bad. Now, imagine you accidentally download a torrent file and seeing the cops knocking on your door the day after. This is how dangerous this issue is.
In Islamic countries, this issue is even worse. Islamic countries are very strict when it comes to speaking about religion online or watching pornography. If the government catches you doing something they deem illegal, you can end up in jail.
Luckily, a service like this will obfuscate your IP, making you invisible to the government. With the ability to change your IP to the one in a distant country, your online location will be different, so nobody can track you.
Bypassing Geo-Restrictions
Android smartphones and tablets are getting pretty big these days, just like VPN. Samsung's latest flagship, Note 10+ packs a 6.7-inch display, which makes it great for watching movies and TV shows. But, if you're not from the USA, you're in for a disappointment.
Accessing the full Netflix catalog isn't possible if you're not American (or in America). Just for comparison, the website version that's accessible worldwide has more than 1,000 TV shows and movies, while the American version has at least 3 times more. Plus, you get Ultra HD streaming, which is great for those with 4K TVs.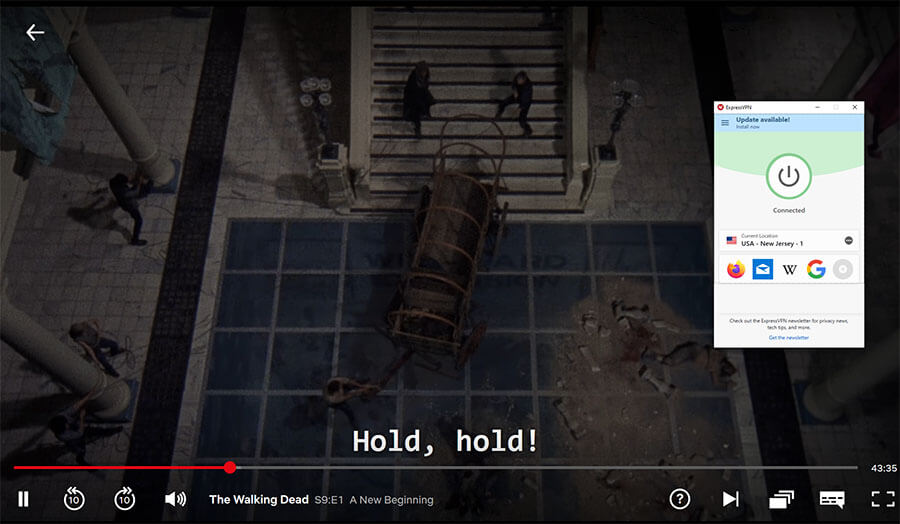 Although you probably aren't going to watch 4K content on your smartphone, you'll want to access the full catalog. With the best VPN for Android, that is simple. You just connect to an American server and all of the most popular streaming platforms will be unblocked.
The same applies to other platforms like Hulu, HBO, DAZN, Amazon Prime Video, ESPN, and many more. DAZN, for example, isn't available at all. Hulu is available but you get the cut-down version, as with Netflix.
We've tested dozens for providers on our smartphones and some of them are exceptional at unblocking these websites. If you stay with us, we'll share the best of them soon, so keep reading!
Torrenting Safely
Who said you can't torrent on your phone? Sure, if you have an iPhone, this isn't possible because the app is blocked on the Apple Store. However, this platform works flawlessly with BitTorrent. To make things better, you can connect it with your BitTorrent on PC, for increased versatility.
From there, you can control your torrent downloads on your PC remotely. If your country doesn't allow torrenting, this is where this story becomes a fairytale. Some countries are keen on putting an end to P2P activities and downloading copyrighted content.
Games, music, and movies all must be bought or watched in the cinema, respectively. Downloading them from torrent websites can get you in serious trouble. Therefore, having a provider that fully supports P2P sharing and has high speeds is obligatory.
Gaming on Remote Servers
Many will say that gaming isn't gaming if it isn't on a PC or console. Well, your smartphone or tablet is a computer, too – right? It has a CPU, GPU, RAM, and so forth. If you're playing PUBG or Mobile Legends on your phone, you're also considered a gamer, don't fool yourself.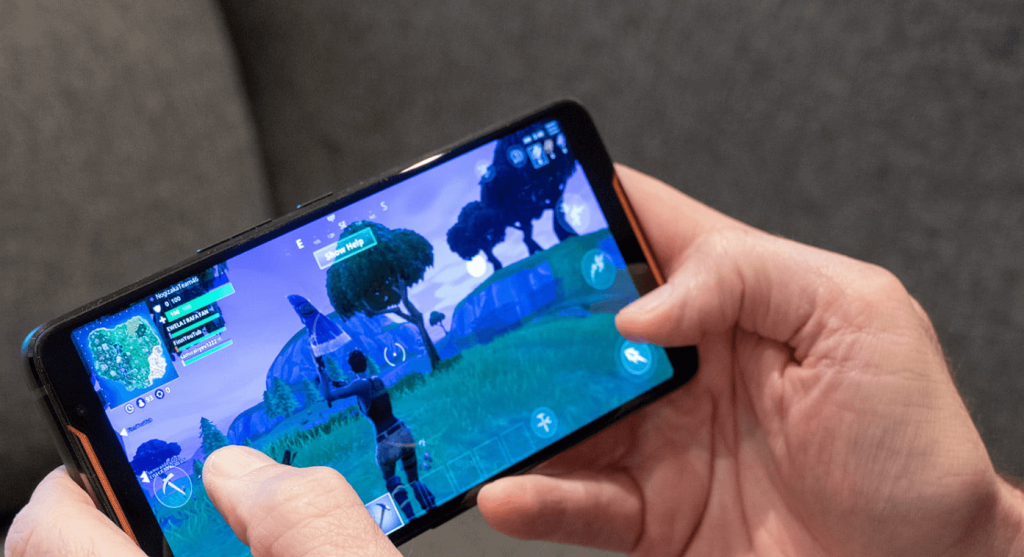 Since we mentioned Mobile Legends, we need to mention that the game is THE most popular in Asia. We know Asians as skilled gamers, so if one of them kicks your butt in this game, don't get mad. However, if you're playing on an Asian server and you experience lagging, this is where the problem starts.
The downside of gaming without a Virtual Private Network is that you can't play properly on a very distant server. Being a European and trying to connect to a server in Asia isn't going to work well. But, if you use this service to connect to the Asian server, and then connect to the gaming server in this country, this is going to work.
Beware that many providers are banned by gaming companies but some of them still work. And VPNs usable on Android that we are going to mention below are perfect for this purpose!
Top 5 Best Paid VPN Apps for Android
We'll start with the paid apps first. The reason being is because these apps are much more reliable, they're safe and are much faster than the free ones.
Here are our top 5 picks for this platform:
1. ExpressVPN
ExpressVPN is a perfect VPN app for all Android devices. It's easy to download and install, as well as configure later on. In terms of configuration, you don't have to do anything special. Just enter your credentials, use a Smart Location feature, and connect to the recommended server.

Another way of connecting is to choose the server from the list. ExpressVPN has 3,000+ servers in 94+ countries worldwide, so the choice is all yours. The Android app of this VPN provider gets all the standard features that the Windows app gets. One of them is a kill switch, which, for example, isn't available on the iOS version.
Since we just touched three different platforms, it's important that the app is also available on routers. In terms of speed, this is the fastest provider available. If you're our frequent visitor, you know that this is our favorite provider, too.
Aside from being Speedy Gonzales, ExpressVPN also packs a punch security-wise. For the start, you get a no-log policy. The company is based in the British Virgin Islands, which is far away from the 14 Eyes alliance. On top of that, there's a DNS and IP leak protection, and almighty split tunneling.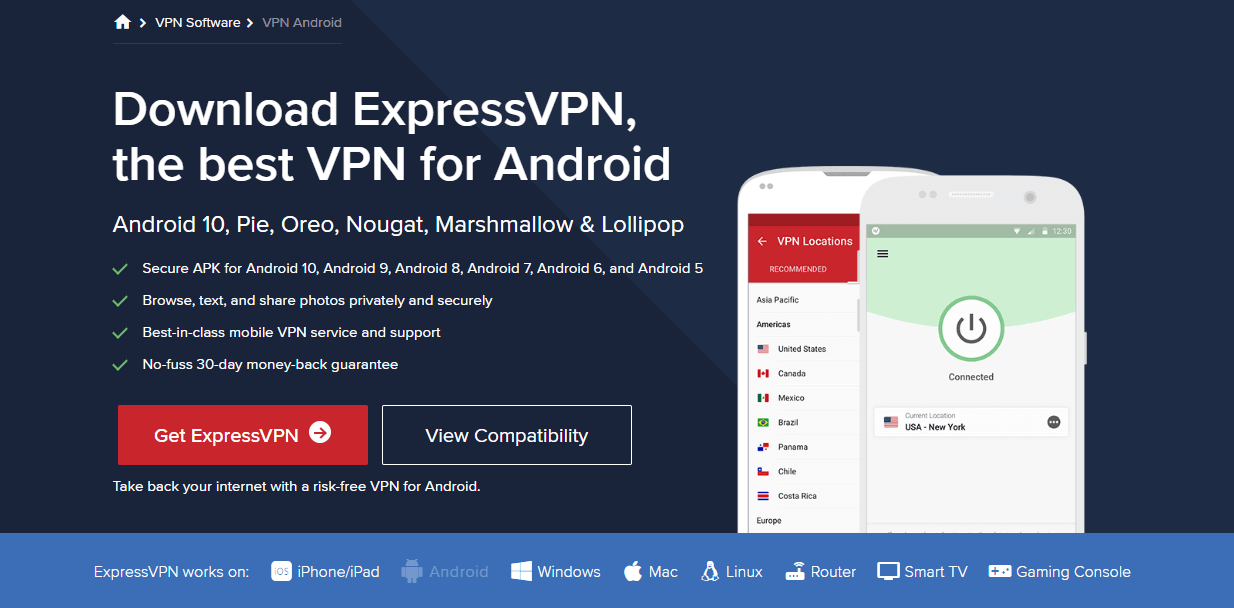 Split tunneling lets you control which part of your traffic uses your IP and which part uses a new IP. You can now access Netflix through American IP, while you check your PayPal account from your local IP address. Now, what about streaming and unblocking these platforms?
Glad you asked! Netflix, Hulu, Amazon Prime Video, DAZN, Sling TV, BBC iPlayer… okay, okay, we'll stop. These are only some of the platforms that this VPN for Android can unblock. Coupled with fast speeds, you'll enjoy these after your long day at work.
ExpressVPN is also known for its 24/7 customer support. They respond within one minute, they're friendly and eager to help you anytime. Although its subscription is slightly more expensive, the provider offers a 49% discount which makes it much cheaper.
It applies to the 12-month plan and you get 3 months free. And of course, a 30-day money-back guarantee is in place 😉
2. NordVPN
With almost 200,000 downloads from the Google Play Store, NordVPN app is among the most popular Android apps in the VPN category. It has 4.5 stars, which makes it almost perfect. During our test we had zero problems installing and using it within one minute – literally!

You install it, enter your credentials, enable CyberSec when prompted, and the huge server map opens. From there, you can connect by tapping on the desired server or open the country list, and connect from there. In terms of server count, NordVPN is gigantic – 5,500+ servers in 60+ countries.
What about its performance, then? We wouldn't rank it this high if it was bad. NordVPN offers some of the most powerful security features. There's 256-bit encryption, DNS leak protection, Double VPN, Onion Over VPN, and many more.
Those in censored countries will also enjoy it because of its obfuscated servers. With them, you'll be able to unblock and watch YouTube videos even in censored countries. Plus, you get solid P2P support for torrenting anonymously – the way it should be!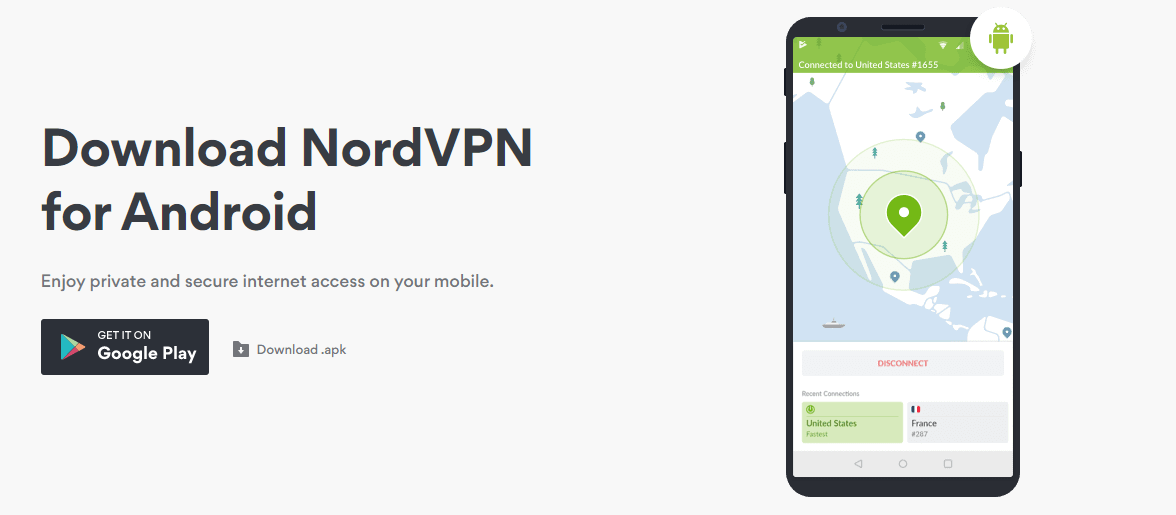 The downside is that not every server supports it, however. Still, with more than 400 geo-restricted platforms being unblocked, you can at least enjoy streaming. The platforms we mentioned above can all be unblocked by this provider.
And since it's very fast, streaming even 4K material will be a breeze. You've noticed that we haven't mentioned a zero-log policy here, which doesn't mean it's not included. NordVPN is a Panama-based giant, so you get it right off the bat.
This is one of the many reasons why it is one of the best VPNs available on Android in 2021.
3. CyberGhost
CyberGhost is located in Romania – the same country from where Lord Dracula comes. Romania obviously loves ghosts and Dracula but don't be scared of it. This country brought one of the best providers to the table, with over 6,000 servers worldwide. It is, at the same time, the largest company in this business.

The Android app is among the simplest ones. You get to choose your online activity and you're connected to a server that suits it the best. With all these dedicated servers, you'll get fast speed whatever you're doing online.
When it comes to geo-restrictions, CyberGhost can smash through many of them. DAZN, on the other hand, isn't unblockable. But, if you're a movie fan, knowing that you can access Netflix, BBC iPlayer, Sky Go, and many others, is great.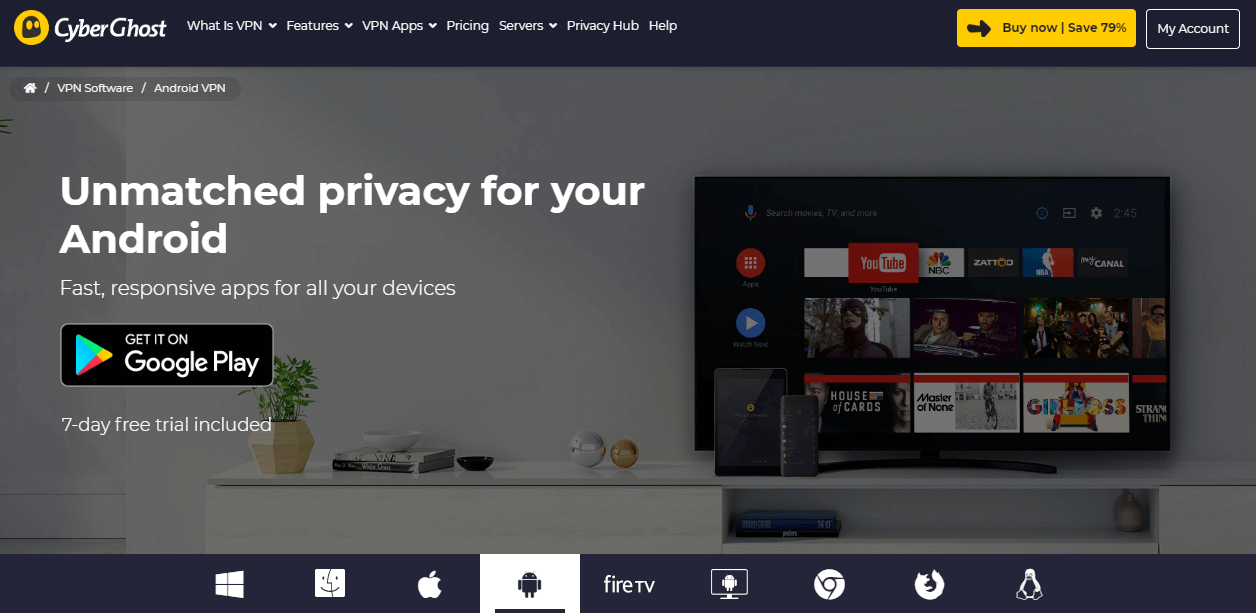 Security is also tight here. We get 256-bit encryption, a no-log policy, and an automatic kill switch. The generosity doesn't end here. CyberGhost offers a 45-day money-back period, so you can test it however you want to see if it's the best VPN for your use of Android… or not!
Unfortunately, the provider doesn't work in China as of recently, so be careful if you're living there.
4. Surfshark
Surfshark is a relatively new provider that managed to do some damage on the market. Although it has 1,040+ servers, which is much smaller than the top providers, this doesn't slow it down at all. But, let's first talk about the app. The app for this platform is simple to install and configure.

As always, you enter your credentials and you're greeted with a simplistic interface. From there, you can open up the country list and connect to the server you want. In the upper right corner, there's a MultiHop feature, which is unique to Surfshark.
It routes your traffic through several servers, to make it untrackable. Since we mentioned the speed briefly, we need to mention how fast it is on all platforms. Our tests were successful on Android (wether using a smartphone or a tablet), as we easily unblocked Netflix, Hulu, ESPN, and CBS, and enjoyed streaming without endless buffering.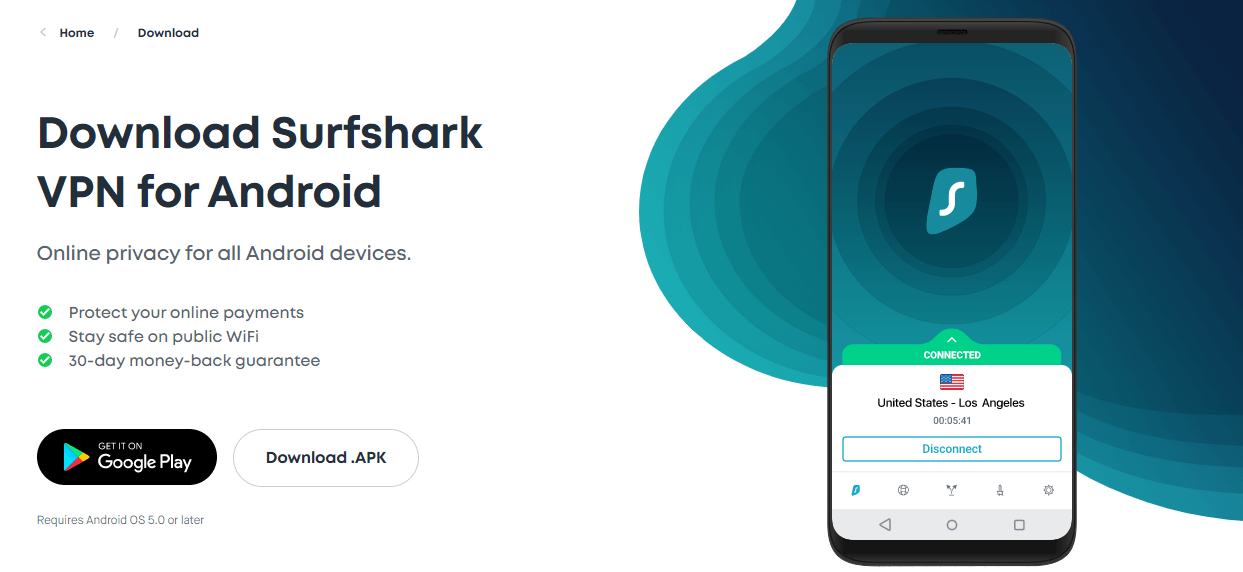 These aren't the only platforms you can unblock. Dozens more are in play. As ExpressVPN, Surfshark is also based in the British Virgin Islands, so you also get a no-log policy. Coupled with decent obfuscation settings, 256-bit encryption, and DNS leak protection, this is one reliable and secure provider for this platform.
5. IPVanish
IPVanish is still a good-rated app on the Google Play Store. Despite having about 8,000 downloads, we can't say that it's bad or unreliable. But, ExpressVPN and NordVPN have pushed the boundaries of this kind of service, so it's not strange seeing other providers pale in comparison.

The provider has 1,300+ servers in 75+ countries worldwide. This is more than enough for streaming or browsing the internet anonymously. Unfortunately, that's all you're going to get because torrenting isn't allowed by the terms of service.
Luckily, not many users use BitTorrent on a Android smartphone, so it isn't a big downside. When it comes to streaming, IPVanish unblocks BBC iPlayer and Netflix on smartphones. If Netflix isn't enough for you to enjoy, you'll also find this as a downside, too.

On the brighter side, the Android app is very easy to use. You get server suggestions, so you can quickly hop on the favorite one and start using it. Alternatively, you can always open up the country list and connect to the server you want.
Although you don't get an automatic kill switch here, you still get 256-bit encryption and DNS leak protection. Interestingly, there's also a zero-log policy, despite being from the USA. This isn't going to disappear soon, hopefully.
Few Reasons Why You Should Avoid Free Options
Before giving you 3 totally free options, we need to talk about why they aren't on par with the paid ones. Here are a few reasons why you should think twice before using a free VPN on your Android device:
Slow Speeds/Limited Bandwidth
If you're not willing to pay for a service like this, you must be ready for some compromises. The first one is the speed. All providers usually lose speed, depending on the server locations. While premium providers lose 10%, free providers will lose up to 80%, which drastically slows you down.
Just imagine wanting to watch YouTube videos and waiting for them to buffer indefinitely. This is what happens when you use a majority of free providers. Another issue is that you get limited bandwidth or better said, pretty limited bandwidth.
Most free VPN providers available on Android will limit you to anywhere from 500MB to 2GB, although there are some exceptions to the rule. This amount of data isn't enough even for a 90-minute movie, let alone the whole season of your favorite show.
Lack of Some Security Features
Despite claiming to have all the latest and greatest security features, they don't have them. There are premium providers that offer free plans, and they usually have them because they already use them for premium subscriptions.
But, if the provider is mainly offering its services for free, expect outdated encryption and lack of zero-log policy. It's usually 256-bit encryption that we see but some free VPNs have 128-bit or less. Not that 128-bit is bad – in fact, it's VERY secure. However, it's always better to have newer technology.
And about that lack of zero-log policy, this is a serious downside. This means that the provider keeps logs of your internet activity, which can later be sold to third parties. After all, they must earn money somehow – either by doing this or by displaying annoying ads that hinder your experience.
Inability to Unblock Popular Streaming Platforms
If you're going to use a free VPN provider on your Android device for streaming, think again. Many of them can't unblock popular streaming websites, and if they could, you'd face the issues we mentioned above. Slow speeds and limited bandwidth aren't going to make your streaming experience any better.
Netflix is one of the toughest platforms to unblock. It uses special algorithms for effectively blocking a huge number or Virtual Private Networks. Therefore, not many providers can unblock it, being it free or paid.
Platforms like Disney+, DAZN, and Amazon Prime Video are also in this ballpark. So, don't expect your free provider to unblock them.
Top 3 Best TOTALLY Free VPN on Android
Among all the mediocre offerings on the Google Play Store, there are still a few decent choices for you. Here are our 3 best really free picks for this platform:
1. Windscribe
Windscribe takes the first spot here because of its generosity in terms of bandwidth. When you subscribe, you get 10GB of free data each month, which can be extended by 5GB if you tweet the company.

The app on this platform is very easy to use, although you won't get its full potential in a free version. You get only 10 server locations, and these servers are often crowded, resulting in some slow speeds. On the flip side, this version has decent security features.
Some of them are 256-bit encryption, ad-and-malware blocker, and a no-log policy. Windscribe even supports split tunneling and P2P sharing, which is great for torrenting. Since it can't unblock Netflix, it will be useless for users who are getting it just for this purpose.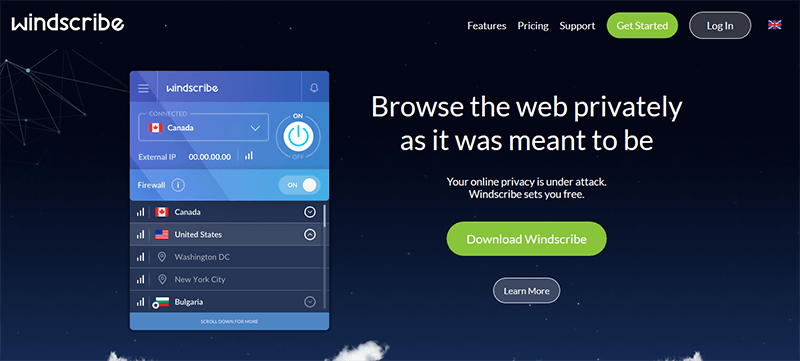 The paid version offers servers in 50 countries and can unblock it but paying for its subscription isn't worth it. If you're willing to pay, better go with the paid providers we mentioned above. We suggest using Windscribe only for internet browsing, so you can conceal your IP if that's your goal.
2. Hide.me
Hide.me is an outstanding paid provider that we often use. Its paid version offers some of the best features in the game, while the free one isn't so generous – as expected. From the get-go, you get 2G of data each month. We know, we know – it's not enough for streaming but you won't need it because it can't unblock Netflix.

It can, however, unblock Kodi, Spotify, and YouTube, making it great for countries with censorship. There's also a Stealth mode, that might come in handy. It lets you choose the apps that can run without your connection to the Virtual Private Network server.
This is great if you want to prevent unwanted apps from running in the background. Aside from all we mentioned, the free account on Hide.me offers you only 5 server locations, whereas its premium account offers 57.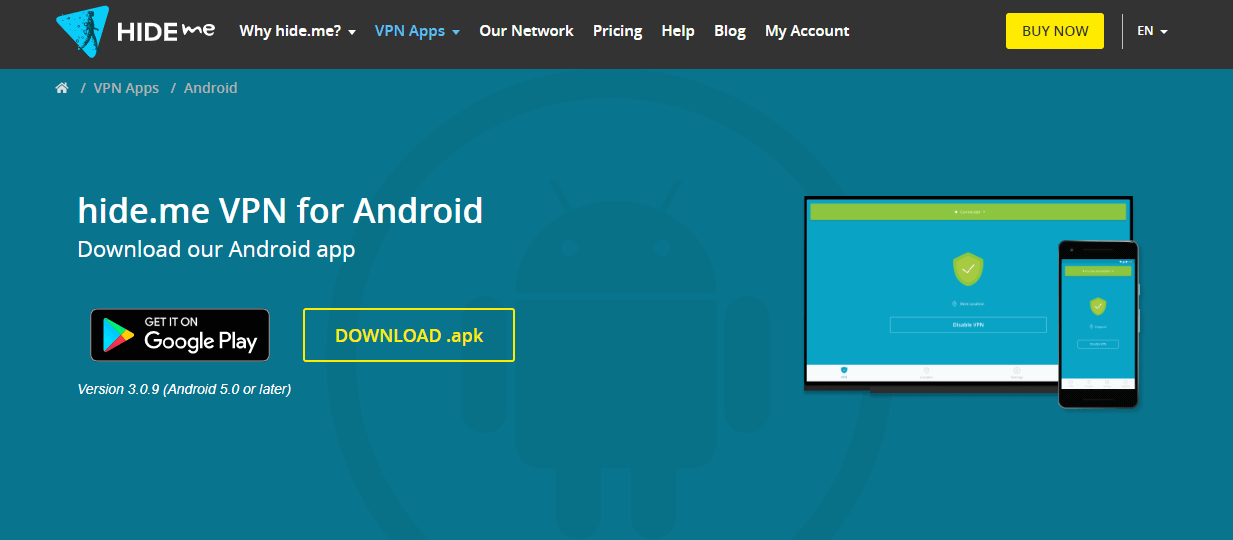 All in all, this is a fair deal for those unwilling to pay. When using it as a paid provider, Hide.me boasts some amazing speeds and offers 1,000+ servers worldwide.
3. TunnelBear
TunnelBear is a provider that can impress you at one moment, and then disappoint you the other. Here's what it has. A 500MB bandwidth limit that won't get you far even when casually browsing the internet. You can still tweet the company and get a 1GB bonus, for a total of 1.5GB on a monthly basis.

The base e.g. 500MB is enough for one episode of your TV show but only if you're watching it in the standard definition. To counter this, TunnelBear offers a unique feature called GhostBear mode. It's made for countries with harsh censorship so that you can bypass their firewalls and deep packet inspection.
Interestingly, TunnelBear can access HBO GO but not Hulu or Netflix. Despite this, you aren't going to enjoy much with the bandwidth limitation and slow speeds.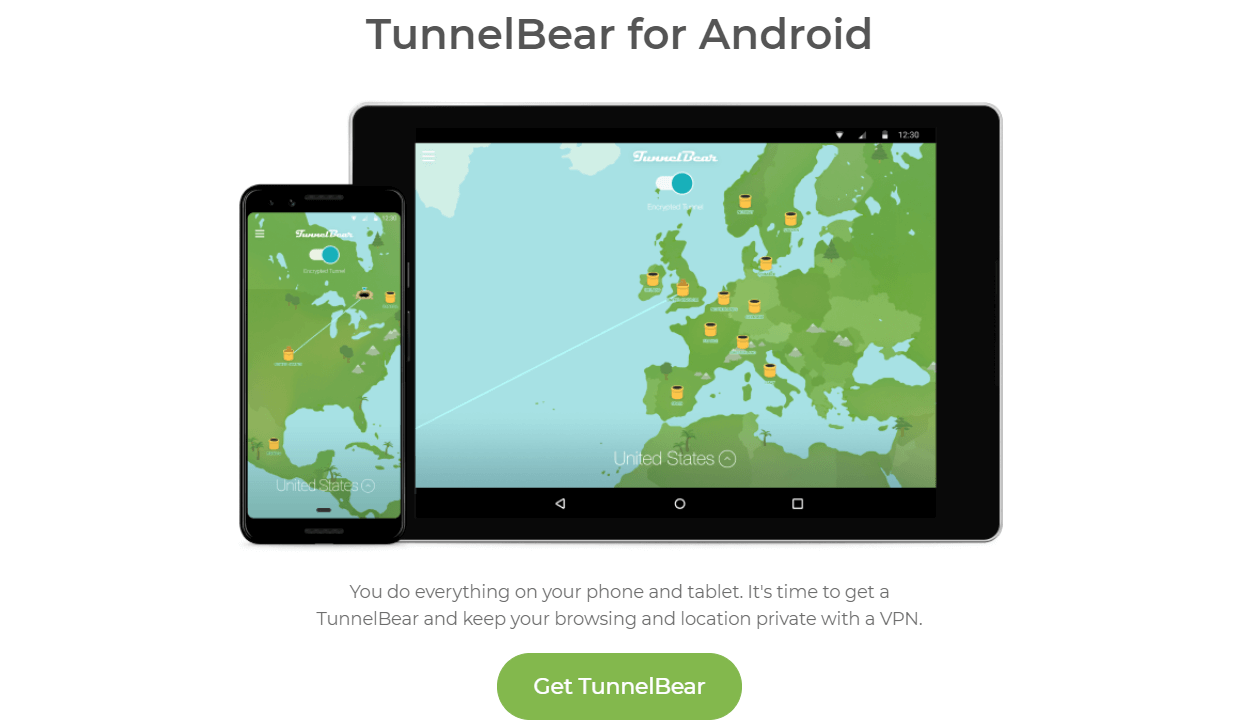 We often call this provider a mixed bag because of all of this. It's not the best free VPN provider on Android but it will do the job for some short-term needs.
How do We Tested and Ranked All These VPNs for Android?
When ranking VPN providers, whether it's on Android, PC or iPhone, we don't do it randomly. Instead, we conduct numerous tests to determine which one is the best for a particular purpose.
Here's how we ranked and tested these paid and free providers:
Performance (Speed) Offered
Having a Virtual Private Network that won't slow your internet speed by much is very important. We tested every provider on the list in terms of internet browsing, torrenting, and streaming, to determine which one is the fastest.
As always, ExpressVPN leads the pack, with NordVPN being a close second. Free providers, on the other hand, are pretty much all the same – not very fast.
Security and Anonymity
Security and anonymity is another important factor. We didn't just read about the features of the providers on their websites. Instead, we contacted their customer support services to know about all the features they or don't offer. And we tested everything… of course!
Feature-wise, once again, the first two providers are the best. ExpressVPN's split tunneling, NordVPN's CyberSec or Surfshark's MultiHop are very hard to beat.
Ease of Use
We all want minimalistic apps but tons of features at our disposal. When it comes to using a VPN on Android effectively, it's important that you can connect in one or two clicks (or taps), which luckily, all these providers offer.
Furthermore, the settings should be easily accessible. They should offer all the available features and options without having to look too much to find them. We found that NordVPN and CyberGhost are particularly simple to use, and of course, ExpressVPN with them.
Ability to Unlock Streaming Platforms
Last but not least, the ability to unlock streaming platforms. Many people use some of the providers just for this purpose. They don't care about privacy – they just want to watch Netflix, Hulu, HBO, etc.
Because of that, we carefully analyzed every provider by connecting to the most popular streaming websites. While free providers didn't give great results, paid providers blasted through almost every geo-restriction.
The provider that could unblock the most websites was ExpressVPN, closely followed by NordVPN. CyberGhost, for example, couldn't unblock DAZN, which is why it finished on the third spot.