Using a VPN seems like an easy thing to do. All you have to do is buy a subscription and you're safe and secure. Well, let us introduce you to one country that's going to crush that theory – UAE. This country regularly implements blocks that don't allow you to use a vast majority of providers. Because of that, we found three providers that still work perfectly in 2021. So, to not waste a second more of your time, let's talk more about this topic and see what are your options.
Is VPN in the United Arab Emirates Legal?
With Etisalat and Du constantly blocking dozens of providers, one question remains – are Virtual Private Networks legal in this country? Simply put, they are, despite what we just said. The government says that you can use one, although if you use it to commit a crime, that's where the problem starts.
The fines for doing this are pretty hefty. Let's take a look at the 2016 amended law. There, the government says that the fine shall not be less than Dhs 500,000 and not above Dhs 2,000,000. Translated to American dollars, it's anywhere between $136,128 and $544,514.
Thankfully, using it for legal purposes is allowed – that is if you manage to find the one that works. If you stick with us until the end, we promise you'll find it!
Why You Should Use a VPN in the United Arab Emirates?
So, why pay a couple of dollars a month for a service like this? There are numerous reasons, especially in Dubai or any other city in this country. Here are our reasons, though: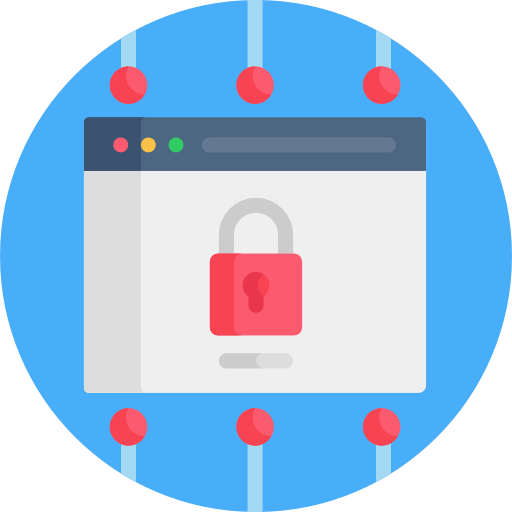 Bypassing Censorship
Censorship is, by far, the biggest problem in this country. A tool like Virtual Private Network is very good to avoid censorship. Here, this issue is on the level of China, and if you don't know what's the situation there, we recommend Googling it. Simply put, almost every major website is blocked, including social media websites.
As the government says, they forbid accessing the content that's against the "morality and ethics of the UAE." This content includes gambling, pornography, and anti-religious websites. We know how sensitive Muslim countries are when it comes to religion. So, if you speak something publicly about it… well, you can only pray to your God you don't get punished!
Although the country has a decent internet infrastructure, it's pointless since you can't fully utilize it. Of course, not with a Virtual Private Network. With it, you can.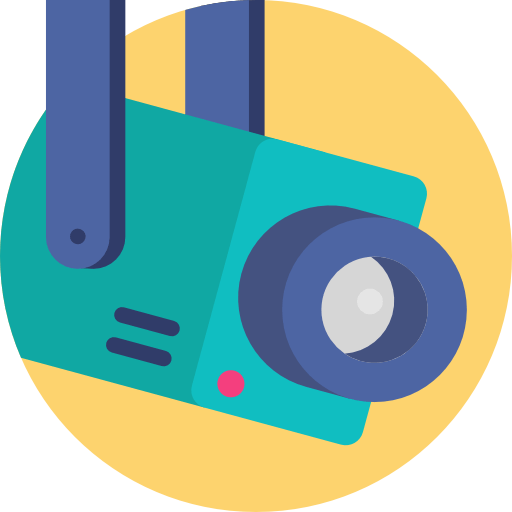 Avoiding Government Surveillance
The previous issue and this one go hand to hand. If some websites are blocked, that means that the government is ever-present. The government works in conjunction with Etisalat and Du to realize its plans. So, if you're caught doing something they deem illegal, they can easily get to you.
Given that almost everything in this country is illegal online, you get the point. If you manage to hide your IP address from the eyes of the government, you'll be able to enjoy the internet freely. Or watch YouTube videos without any restrictions if you want.
Either way, a stable provider with features like kill switch and DNS leak protection will protect you from surveillance.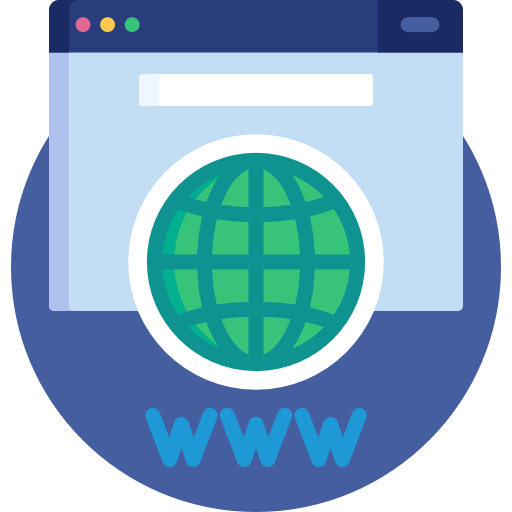 Accessing Geo-Restricted Websites
As you might've guessed, the country faces numerous geo-restrictions. Interestingly, Netflix, a well-known streaming platform, isn't blocked in this country. The service started working there in 2016 and as we speak, there are 300+ TV shows and approximately 1,000 movies available.
If this seems good to you, we'll discourage you quickly. This is just around 30% of the entire US catalog. For that reason, many people from this country use this type of service to stream their favorite movies and TV shows.
Another example is Amazon, which isn't blocked in this country. However, Amazon Instant Video services aren't available. Thankfully, accessing this site isn't deemed illegal by the government. You can also access Hulu, HBO, BBC iPlayer, Amazon Prime Video, DAZN or any other platform.
Using a Virtual Private Network for accessing websites related to religion or ethics is not recommended. This is how you can get a penalty or a jail sentence, so don't do it, even when protected.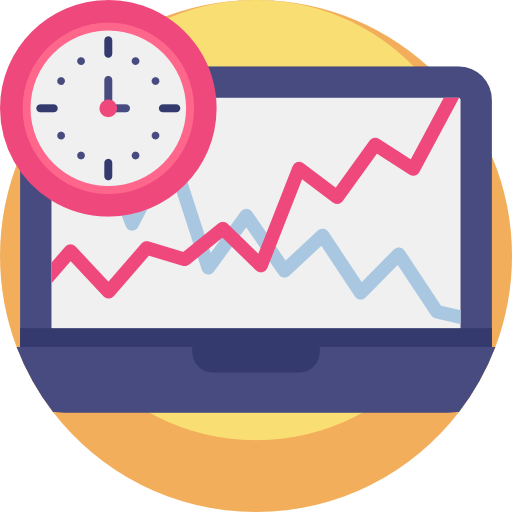 Getting Rid of ISP Throttling
Last but not least, you'll often encounter ISP throttling in this country. This is the last thing you want, given the fact that your internet access is limited. Just imagine being allowed to access a handful of websites AND getting your internet speed throttled.
By now, we guess you know what we're talking about. Your ISP (Internet Service Provider) has the right to slow down your internet speed, despite you paying for it. Why does this happen? Well, the true reason is that your ISP doesn't like that you're using another platform for streaming. Netflix, Hulu, and HBO are all victims of this, for example.
This is why some of these platforms are forced to pay some of the ISPs a fee, to avoid throttling. If your internet provider doesn't know your IP, he can't do this to you, which is one of the reasons to be protected online.
Do Free VPN Providers Work in the UAE?
If you're in a hurry and can't read the entire section, here's an advice – do not use free providers in this country.
We'll explain why for those who are still here. The first and main reason is that no free provider works in this country. Don't believe us? There are dozens of them online, so create an account and see it for yourself.
Now, if we imagine the scenario in which they would work, we would still say that you don't use them. It's not that we want you to spend your money, we aren't some kind of cult, and our Monkey is a really nice guy (or monkey). We just want you to be secure online, nothing more.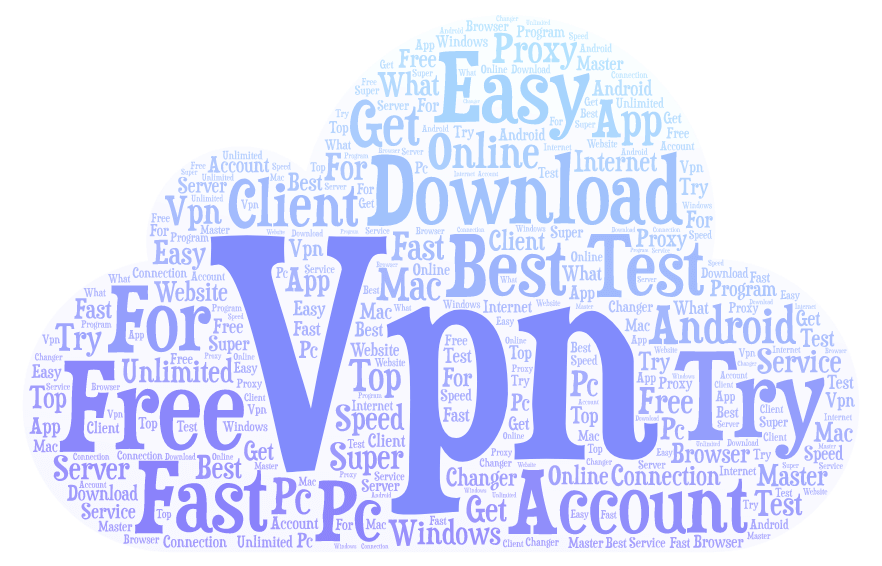 Free providers, for the start, don't provide you with a no-log policy and often use weaker encryption methods. Plus, they keep logs of your search history, which they can later sell to third-party companies. In terms of ads, some of them are unbearable. You'll get constant pop-ups and malware-infested ads that get more annoying over time.
To make things worse, free providers limit your bandwidth to 500MB or 2GB. Coupled with some snail-like speeds, you get the idea of why we don't recommend them. For some short-term purposes, we would but in this case, where your security is on the line, that's a big NO.
Best Providers with Servers in UAE
With that being said, let's see which providers have servers in this country. These are your best choices:
NordVPN: NordVPN is THE best VPN out there in 2021, for this country. The reason for this is that it has 5,500+ servers worldwide, with a whopping 20 servers in the United Arab Emirates. Although the servers don't support P2P activities, they're obfuscated, safe, and secure.
CyberGhost: CyberGhost is a Romanian magnum opus. It has 6,000 servers worldwide, including 24 of them in Dubai. There aren't servers in Abu Dhabi but despite that, you get all the best features from these servers, including fast speeds and P2P support.
Surfshark: Surfshark is known for its fast speeds and rock-solid security. For this country, this is one of the best choices for bypassing censorship and protecting your privacy.
How do you use them? It's very simple. Visit the website by clicking on the provider's name, buy a subscription, and enjoy your privacy and security.
Best Providers for the UAE
Being under constant surveillance and limited to only a handful of websites is as annoying as it sounds. But, if you have a good provider at your disposal, this doesn't have to be the case. Here are our top picks for this country:
ExpressVPN
NordVPN
Surfshark
We aren't done yet. Let's review them and see why they're amazing.
1. ExpressVPN
In our tests, we found out that ExpressVPN is the best provider for this country. To be honest, we think it's the best provider overall, regardless of the country you live in. The reason for that is its rich palette of features that not many providers can achieve. The first one is the speed. It's constantly the fastest of all other providers, regardless of how many times we tested it.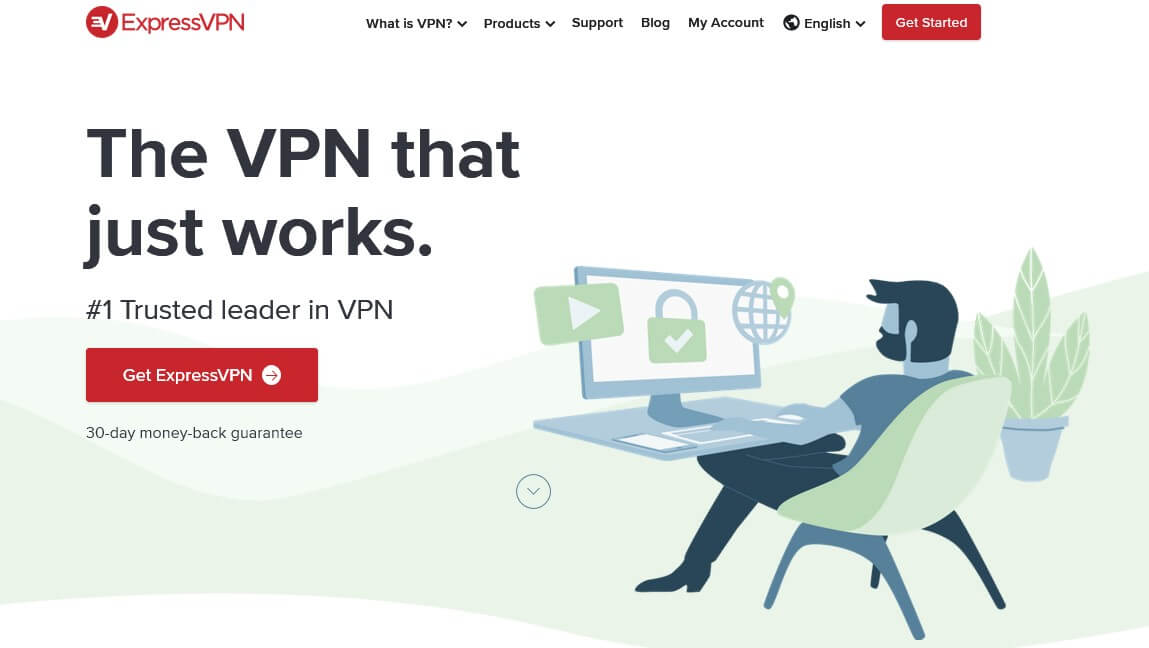 The second thing we like about ExpressVPN is its stealth servers. Stealth servers are initially used for defeating the Great Firewall of China, hence they work perfectly in this country. Plus, it works on both Etisalat and Du networks, making your choice a lot easier. So you can enjoy Whatsapp calls without any problem.
Security-wise, the provider offers 256-bit AES encryption coupled with a kill switch and zero-log policy. If you're thinking about getting it, we should mention their 49% discount and 3 months free for a 12-month plan. 
Those who don't like it can get their money back within 30 days of purchase, no questions asked!
2. NordVPN
NordVPN is known for its enormous size. Although Panama, its home country, isn't very big, the server count makes up for it. We're talking about 5,500+ high-speed servers around the world. That's not a small number!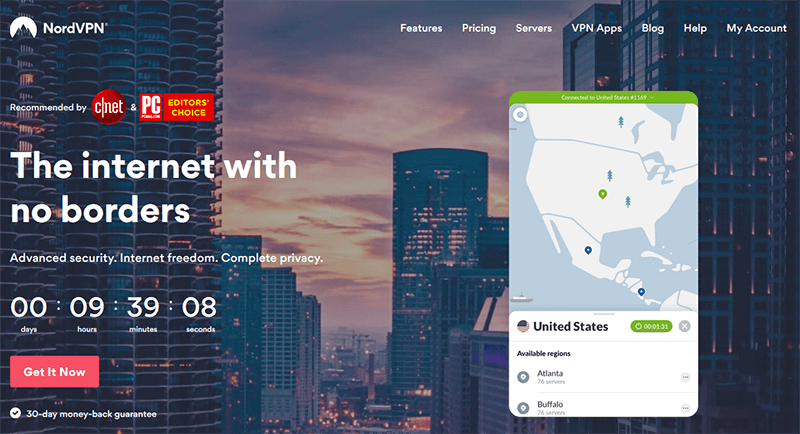 The provider works great in this country but we recommend using the obfuscated servers in the Settings. With the option enabled, you'll have full access to streaming, and other forbidden websites. Aside from that, some security features include 256-bit encryption, Onion Over VPN, and Double VPN functionalities.
Finally, the provider offers excellent 24/7 support, as well as no-logs policy for increased security. In our opinion, this is the second-best provider for all purposes.
3. Surfshark
Surfshark comes from the British Virgin Islands, and as such, you get a no-log policy from the get-go. This is very important for this country and we're glad that a smaller provider like this has it. Speaking of the provider's size, it has 1,040+ servers worldwide. Whether it's a downside or not, it's up to you.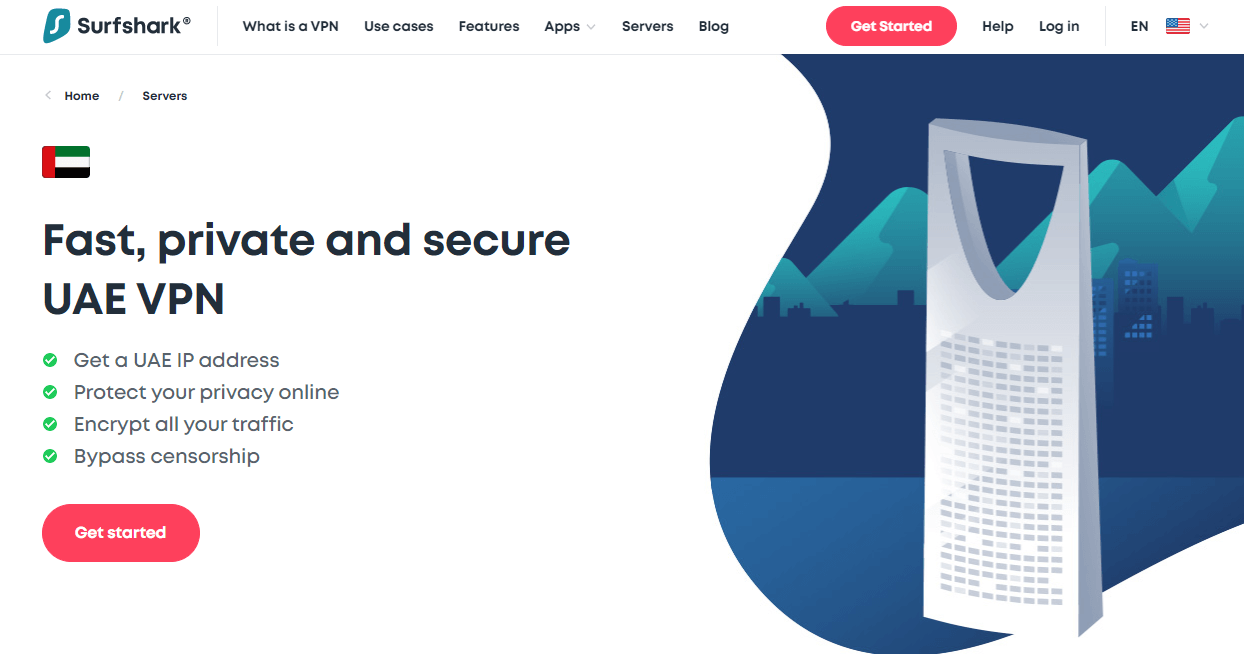 To us, this isn't a big downside because Surfshark makes it up in other areas. For example, its security protocols. They range from OpenVPN and TCP/UDP to PPTP and L2Tp/IPsec. Like NordVPN, they also offer a Double VPN feature, kill switch, and DNS and IP leak protection.
Even better, you can connect unlimited devices simultaneously using just one account.
Summary
The United Arab Emirates is a country in which you'll feel limited online, especially if you want to call your family using Whatsapp, Facetime or Skype. For preserving your privacy and access to all your favorite websites, we recommend a reliable Virtual Private Network.
Our recommendation is ExpressVPN, our favorite provider. It will not only help you stay safe and secure but also bypass geo-restrictions and let you download torrents anonymously.
Counting in all the great features the provider offers, it's an easy win for ExpressVPN.