When you think about using a VPN on your iPhone, it sounds kinda strange. This well-known 'safe & secure' platform doesn't need this kind of service… or does it? Well, hackers are hell-bent on piercing through the toughest encryptions and barriers nowadays. Unfortunately, iOS users aren't an exception to this. Although this ecosystem is much safer than Android, you can still face security and privacy issues. This means that you don't need to put your guard down. It means the opposite – that you should arm your smartphone with a reliable Virtual Private Network Provider.
What are the Benefits of Using a VPN on the iPhone?
Believe it or not, not even Apple is invincible to online threats. With our networks becoming more and more vulnerable, we're forced to use a service like this. If you're using your brand new iPhone 11, it's time to give it a treatment it deserves.
Here are the benefits of using a Virtual Private Network on this device:
Avoiding Government Surveillance
Given that the company that makes this phone is from the USA, there are several factors that come to our minds. The first one is that this country is a part of the notorious 14 Eyes. For those who didn't know, this means that the government forces the ISPs to keep the user online data for security reasons.
Although this seems like a plausible reason, it's nowhere near as secure… at least for users under surveillance. Knowing that someone follows your every step on the internet isn't going to make you feel safe and secure, right?
We often blame Microsoft or Chinese companies like Huawei and Honor for doing this. But, Americans always seem to somehow get under the radar. Now, this has a lot to do with your geographical location. If you're from the USA, you'll be tracked if you don't have your IP concealed.
Users who use this platform around the world, in this case, can also be tracked. It's the same thing as with Microsoft Windows. There are algorithms that can access your email, search history, and so forth. This is, as many companies claim, to 'better suit the ads to your needs'.
While this may be one of the reasons, we still don't believe in it completely, and we never will. Using a tool like this helps you obfuscate your IP address, so you appear invisible to the government or your internet provider.
When this happens, no one can see what you're doing online, so you can enjoy your free internet voyage.
Bypassing Geo-Restrictions
How many of you use streaming platforms on your phones, regardless of the platform? Many people prefer watching TV shows and movies on a big television screen. But, some days, you feel so lazy that you want to lay down, cover yourself with a blanket, and watch something on your smartphone.
Phones have become so versatile, that many people don't even watch television that much. And when you want to access Netflix, Hulu or HBO GO, you'll be greeted with a lackluster catalog of not-so-great shows and movies.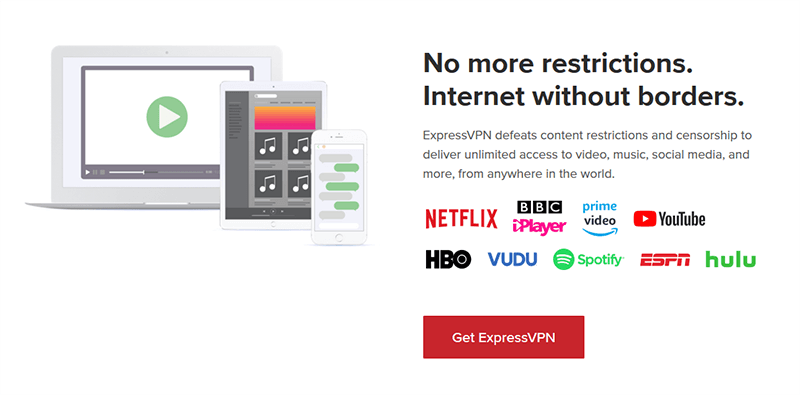 This is because you don't live in America. Netflix, for example, is available worldwide, with the shrunken catalog and no 4K content. The same applies to Hulu. There are two ways of fixing this issue. You can either move to the USA or pretend that you're from there by using a VPN.
Since almost every provider has servers in this country, you can connect to a server there and access your favorite streaming platforms. You can watch Disney+ even if you're not in a country where the platform is available.
Of course, if you're from America and you're traveling abroad, you can use this to your advantage. Since your subscription is valid only in your country, you can use an American IP to continue to watch your favorite movies and TV shows.
Staying Safe While on Public Wi-Fi Networks
Public Wi-Fi networks are often very useful. They're mostly unprotected, meaning that you can connect to them whenever you're in the required range. Because they're usually located in cafes, restaurants, shops, and other public spaces, even the people passing by can use them. As much as it's a good thing, it's also a bad thing.
Just a minute ago, we mentioned hackers. Hackers are often snooping around these types of places. The reason they do this is to steal information about people who are there. Given that dozens of people are connected to the same Wi-Fi network, they can sweep through and get what they want.
We always mention that case in Argentina's Starbucks where the American CEO got his data stolen from his laptop. This is probably your first time hearing about this case but don't think this doesn't happen. It happens a LOT in some countries, especially those with poor internet infrastructure.
Avoiding ISP Throttling
ISP stands for Internet Service Provider. These guys are giving you the internet you want for a price. But, even though you're regularly paying, this doesn't mean you'll always have what you want. Sometimes, when you're streaming, you'll encounter your video buffering or stuttering like crazy.
In many cases, this has to do with ISP throttling. When you're using platforms like Netflix, Hulu or DAZN for streaming, your ISP can see that through your IP. Because of that, they will slow down your internet speed, to make this experience less enjoyable for you.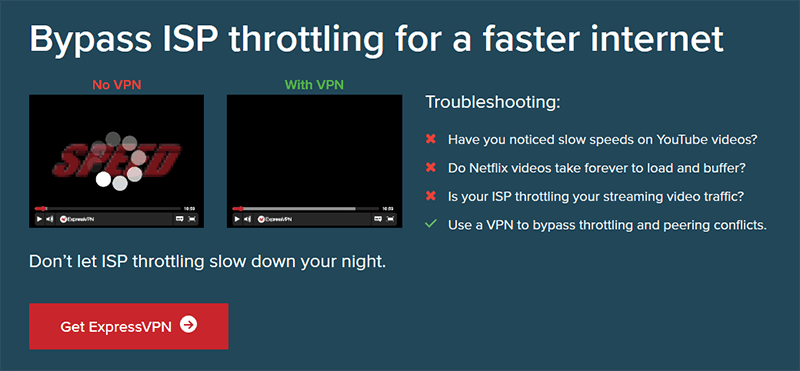 Why do they do that? As many of them claim, it's done to reduce congestion during peak hours but this isn't the case. You see, many Internet Service Providers have the streaming platforms that they want you to use. However, Netflix, for example, is an independent company meaning that it's competition.
So, when you access it, your internet starts to behave like this. Many streaming services were forced to pay fees to some ISPs to avoid this problem. As much as it sounds crazy, it's true. Fortunately, a VPN can mask your IP address, making it impossible to encounter this issue.
Top 5 Best Paid VPN Apps for iPhone
You know how they say – peace of mind doesn't have the price. If you're willing to spend no more than a couple of bucks a month, you can get a pretty decent Virtual Private Network that will make you peaceful when going online.
Here are our top 5 picks for Apple smartphones in 2021.
1. ExpressVPN
ExpressVPN is a provider that will make your life much easier. Its app on this platform is dead-simple to use, which is one of the reasons it's our favorite provider for iPhone. When you install the app, you'll be able to connect in just one tap – seriously! By using its Smart Location feature, the app will connect you to the best possible server.

If you don't want to do it like that, you can access its list of 94 countries to choose from. There, ExpressVPN has 3,000+ servers, which is more than enough for every user. Connecting to the USA server will give you the most benefits in terms of unblocking geo-restricted websites.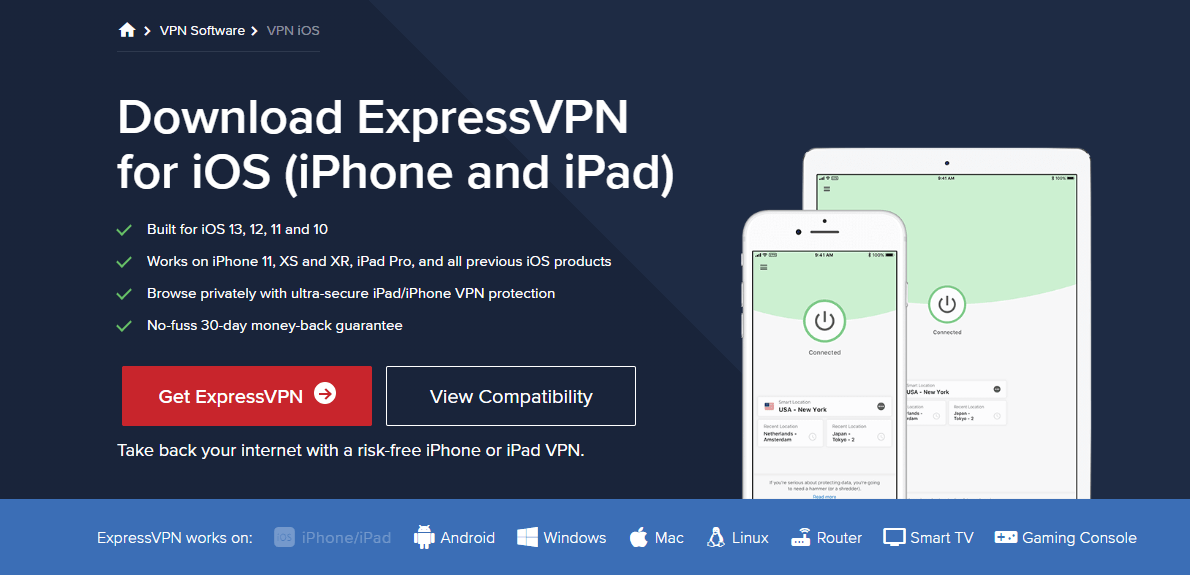 Our tests showed that the provider can unblock all major streaming services. Netflix, Hulu, Amazon Prime Video, HBO, Sling TV, BBC iPlayer, DAZN, and Showtime are all there. Plus, with its lightning-fast speed, you can enjoy streaming in the highest resolutions.
Not to forget to mention that this is the fastest provider we've tested. Now, we need to talk a bit about security. The company is stationed in the British Virgin Islands, which is, thankfully, far away from the 14 Eyes. This means an instant zero-log policy, which is very important for a premium provider like this.
The app on this platform comes with 256-bit encryption and DNS/IPv6 protection. When it comes to the protocols, you can use IKEv2, OpenVPN, and IPSec. On the flip side, there isn't a kill switch for this app, which is an odd choice.
But, ExpressVPN has TrustedServer technology that ensures that all servers are regularly updated. When the server is rebooted, it's wiped clean, making it far more secure. On top of that, there's a split tunneling feature that lets you control your traffic routing.
One part can go through the Virtual Private Network, while the other one can use your local IP. Finally, ExpressVPN offers a 49% discount and 3 months free for a 12-month subscription plan. If you don't like it, there's also a 30-day money-back guarantee.
2. NordVPN
NordVPN is a provider we always recommend wholeheartedly. This time, we can say the same. It's a very simple app for this platform that will let you connect to a server in less than 10 seconds. When you open it, you'll see a huge world map of servers. From there, you can either click on the server you want or choose a country from the list.

The provider offers 5,500+ servers in 60+ countries, making it one of the largest out there. It also has many servers in the UK and the US, which is great for bypassing geo-restrictions. Speaking of that, NordVPN can unblock 150+ streaming platforms. Of course, there are Netflix, HBO GO, Hulu, and other popular services.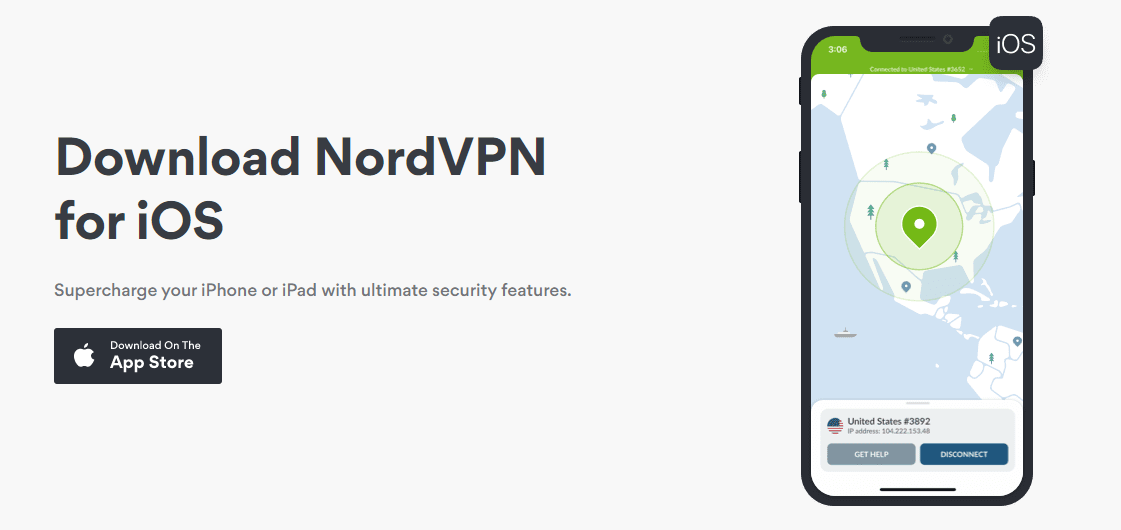 To make things better, it's also very fast, so streaming will be a breeze. NordVPN is based in Panama, once again, far away from the 14 Eyes. Because of that, you get a no-log policy, 256-bit AES encryption, as well as a kill switch, which was missing from ExpressVPN.
Using the provider in China or Iran is also possible with its obfuscated servers. It's easy to turn on in the settings and will remove censorship entirely. One thing we like about it, regarding iOS, is its integration with Siri. With this feature, you can say "Hey Siri, connect to NordVPN" and you'll be connected in no time.
As with the previous provider, this one also offers a 30-day money-back guarantee and a whopping 80% discount for a 3-year plan.
3. CyberGhost
If you're a newbie and this is your first time thinking about a VPN, you should think about CyberGhost. Why CyberGhost? Because it's very simple to use and the best thing is that it's dead cheap! The iOS app lets you connect to the server in just one tap. You open the app, turn on the Best Location feature, and you're good to go.

The provider also has dedicated servers for streaming, browsing, torrenting, etc. Although, of course, you probably won't use torrenting on this system since it's banned from iTunes. What you'll probably use are streaming platforms, though. You'll be surprised how good CyberGhost is at unblocking them.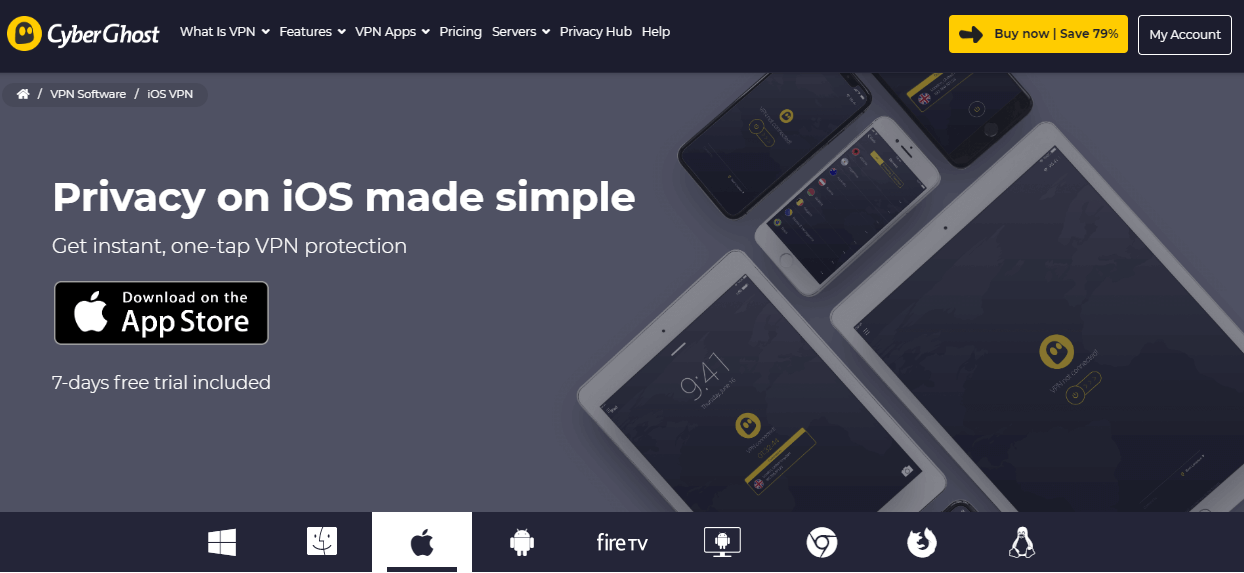 It can unblock Netflix, Hulu, Sky Go, BBC iPlayer, ESPN, Eurosport, and many of them. Beware that it can't unblock DAZN if that means something to you. In terms of server count, this is the largest provider with its 6,000+ servers.
All of these servers are very fast and they offer 256-bit encryption, a no-logs policy, automatic kill switch, and ad-blocker. We also need to warn you that CyberGhost doesn't work in China anymore, so if you're from there, don't use it.
Nevertheless, with all its features, it's one of the best choices for the price.
4. Surfshark
Surfshark is a provider that quickly got our respect and attention. It's a new provider and is here only a couple of years. But, being a new player in the game, it must show something unique to be at the top. For the start, it has an intuitive app on this platform that lets you connect in just one tap.

You can either go with the best location or choose a location from its list. This is where you'll see that we're talking about a smaller provider. Surfshark offers 1,040+ servers in 50+ countries. It's not very small but compared to three giants we just mentioned, it's still not that big.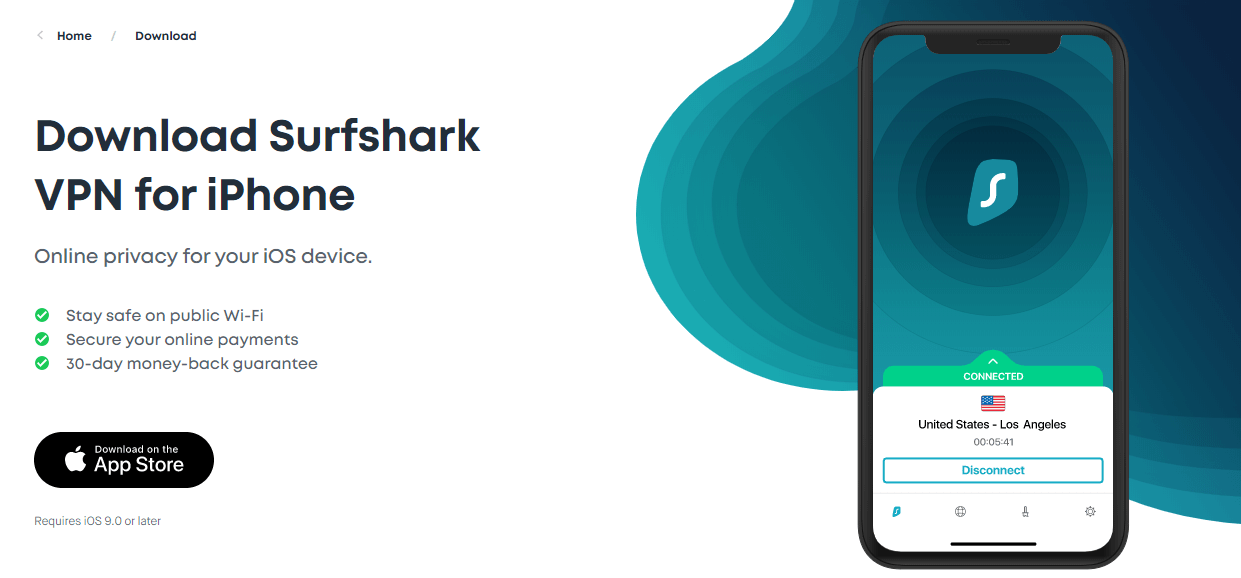 Regardless of that, the provider makes up for it in every possible way. You get to unblock Netflix, CBS, Amazon Prime Video, Hulu, and many others. Plus, all servers have an automatic kill switch and support P2P activity, which is great for torrenting (on other platforms).
Speaking of other platforms, the provider also has an app for Fire TV, so you can use it when you're streaming there. Regarding the use in China, you have the NoBorders mode for bypassing censorship. On top of that, there's a Camouflage Mode for hiding your IP from the ISP, enhancing your security greatly.
All in all, Surfshark is an interesting choice for both newbies and enthusiasts.
5. IPVanish
IPVanish is a provider that comes from the USA, which could represent a problem for some users. However, not all USA-based providers are bad. This one offers a no-log policy, which solves almost all issues regarding your security online.

The reason we say almost all is that there's another issue – it doesn't have a kill switch for the iOS app. If you're still here, it means you're still interested. So, how's the app? From the get-go, it offers a list of its countries where you can click on the desired one and connect.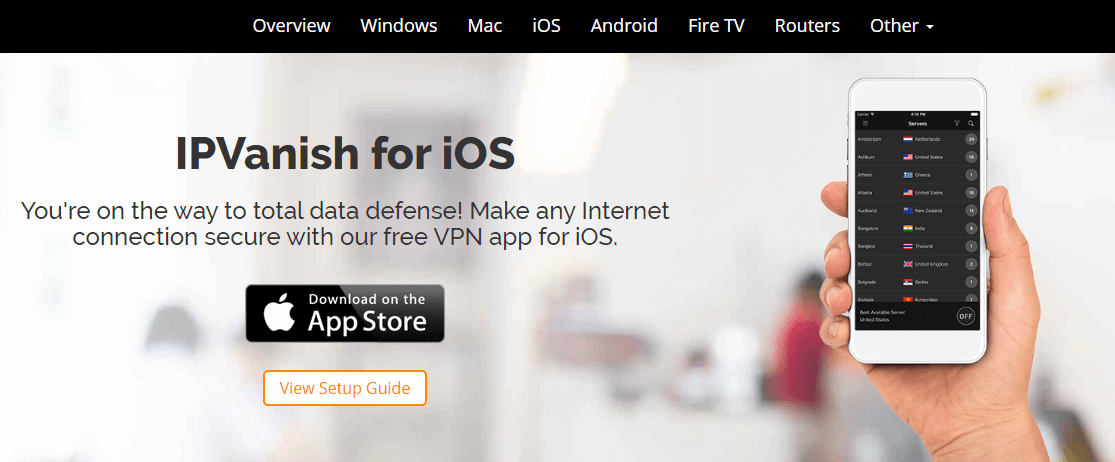 If not, you can let the app determine the best location, which as effective. We would say it's pretty simple, although not better than the providers we mentioned above. In terms of servers, IPVanish offers 1,300+ of them in 75+ locations, which is slightly higher than Surfshark's offerings.
Those interested in streaming will be happy to know that they can unblock the most popular streaming platforms. These include Netflix, BBC iPlayer, Hulu, and a couple more. Furthermore, there are IPSec and IKEv2 protocols for iOS, and as you've noticed, no OpenVPN.
On the brighter side, IPVanish has a great 24/7 customer support that will help you resolve issues with the app. With only a 7-day money-back guarantee, we can't say the provider is very generous, especially compared with CyberGhost that offers 45 days.
Few Reasons Why You Should Avoid Free Options
So, what's the catch with these providers? Can you use them risk-free and with no payment? No, and yes – respectively. Free providers are great for saving a little bit of your cash but in many cases, it isn't worth the risk.
These are the reasons why you should avoid free options:
Lack of Security
Don't get us wrong. Free providers also have some security protocols and features that will, for the most time, keep you secure. But, some providers use outdated encryption techniques and algorithms that are susceptible to hacking.
Plus, many of them don't have a zero-log policy, which is a huge red flag. This means that they keep logs of your visited websites, logins, and personal information. Since they offer you their services for free, chances are that this information could be sold to third parties.
If security is your main concern, you shouldn't use free VPNs.
Bandwidth Limitations and Snail-Like Speeds
When we talk about limitations, we think about limitations in general. Bandwidth limitations, for example, are pretty common. Many providers give you 500MB to 2GB limit, although there are some exceptions to the rule and one of them is in our second list.
This means that you can't use them for streaming or torrenting because these activities are bandwidth-hungry. And if you manage to do that, you'll experience stuttering, lagging, and constant buffering, which also happens because of slow speeds.
In this case, you can only do internet browsing, which may be enough for someone. But, if you want a versatile provider, you've gotta pay, our friends!
Compatibility with iOS Devices
Compatibility issues are also going to hit you at 200mph if you're trying to use some of the free providers. Many free VPNs won't be compatible with your iPhone, so you can't use them from the start. Premium providers, on the other hand, are even compatible with routers, Kodi, or Fire TV.
Luckily, the providers on the list below are all compatible with this platform. So, if you've come to terms with these limitations, you might want to check our list.
Top 3 Best TOTALLY Free VPN on iPhone
Buying a brand new iPhone 11 or even the X model of Apple isn't a cheap investment. These phones still keep their prices high as a kite. But, you can save a few dollars a month if you want to, by using some of the Virtual Private Network providers from our list.
Here are our top TOTALLY free picks:
1. Windscribe
Windscribe is our favorite free VPN for this platform and you know what? It's really free because you don't have to pay a single dollar if you don't want to. Sure, the company offers a premium plan but if you're going to pay, better use a provider from our upper list.

What makes this provider so special? Well, the 10GB bandwidth limitation, for example. You can stream your movies and shows in HQ (480p) for approximately 10 hours with it or if you want to go HD, it will be slightly lower.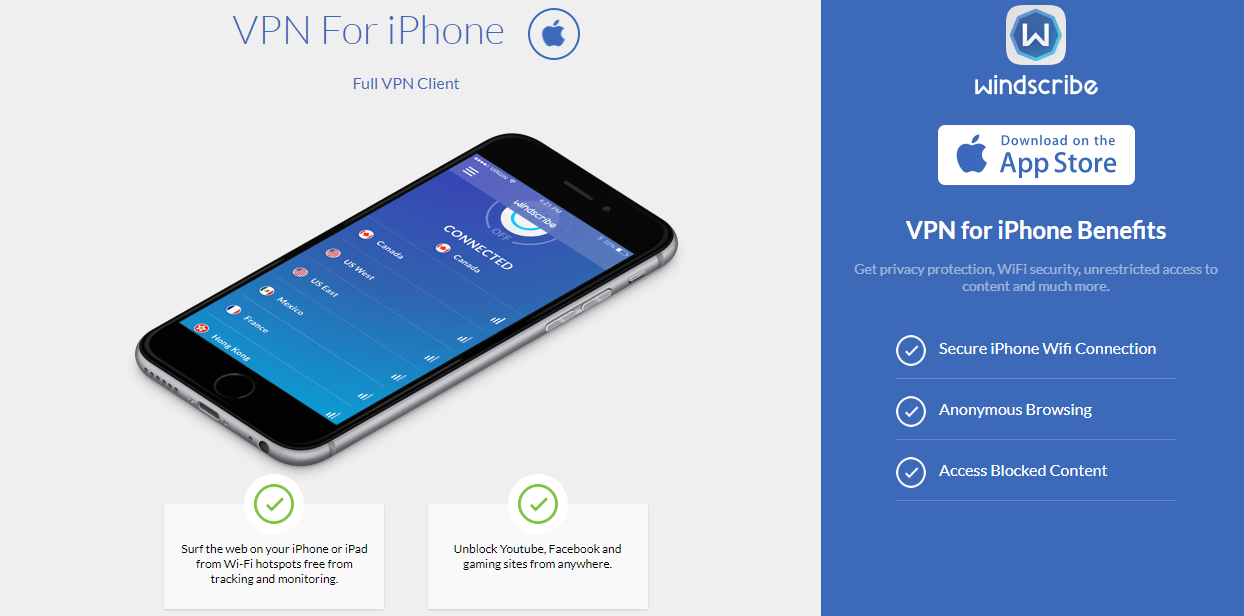 Nevertheless, this is one of the rare providers that actually allows streaming. And if you're willing to tweet the company, you can get 5 more gigabytes a month! Since the company offers servers in only 10 countries, don't expect some high speeds.
These servers are often overloaded, which results in some under-average speeds. But, if you're lucky, you can still enjoy some streaming on BBC iPlayer and HBO GO, as Netflix isn't available. With the ability to connect unlimited devices simultaneously, you can even use it on your PC or any other platform in your house.
In terms of security, Windscribe offers a zero-log policy, 256-bit encryption, kill switch, and DNS leak protection. Other unique features can be seen on its website, so don't hesitate to smash the button below.
2. Hide.me
Hide.me is a great paid provider but if you want to get its services for free, you can do it. Of course, don't expect the same level of performance if this is your decision. From the get-go, some corners have been cut and one of them is regarding bandwidth.

You get only 2GB of free data monthly which will only be sufficient for one episode of a show on Netflix. Even the free version can unblock Netflix Canada, HBO GO, Sky Go, and a couple more platforms. The free version also offers servers in only 5 countries – US West, US East, Canada, Singapore, and the Netherlands.
Interestingly, the speed is very fast given that we tested its free version. We encountered little to no buffering when streaming, which is rather strange. Needless to say, we're more than happy with it, especially because it offers a no-log policy.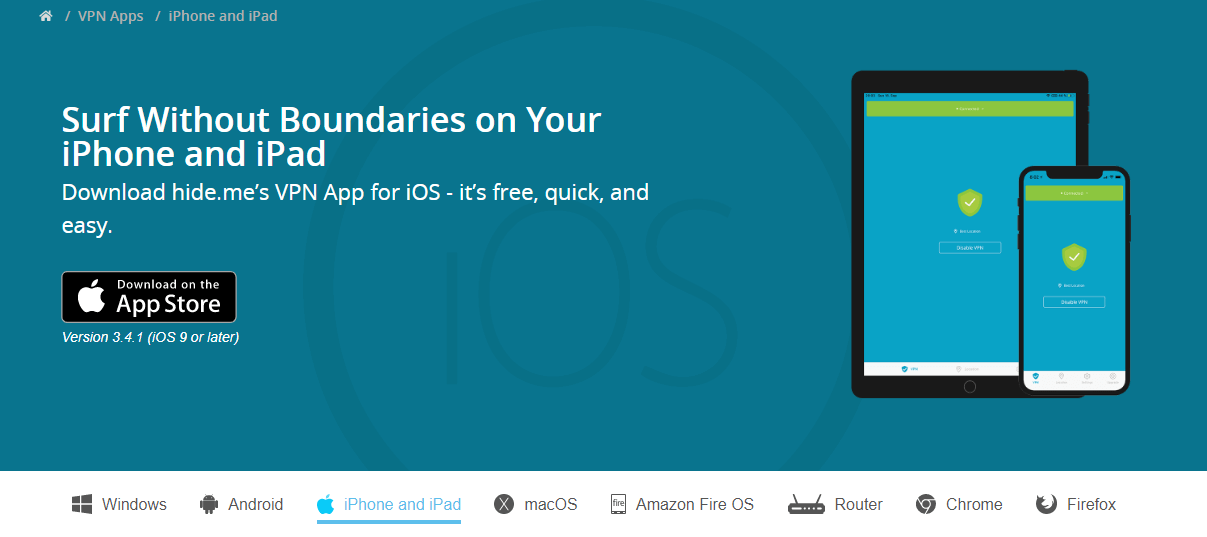 If you're interested in all the things that Hide.me offers, we suggest visiting its website below. We could write an essay about it – an essay that's already on the website.
3. ProtonVPN
ProtonVPN is a European premium provider based in Switzerland. Since the country is far away from the 14 Eyes Alliance, you don't have to worry about keeping logs and search history. Even its free subscription will suffice in terms of military-grade security.

Despite being a relatively expensive paid provider, its free offerings are top-notch. Security-wise, you get 256-bit AES encryption, a kill switch, and DNS leak protection. The great thing is that you also get unlimited bandwidth. But, there's a catch, as always.
This applies only to internet browsing since you cant torrent and stream with ProtonVPN. Furthermore, the provider offers servers only in a few countries – the USA, Japan, and the Netherlands. Setting up the app on your iPhone is also simple.
No credit card, no payment – just subscribe for free and enjoy it. Speed-wise, the provider isn't very good. Our connections weren't stable and we often waited for the simplest web pages to open more than a few seconds.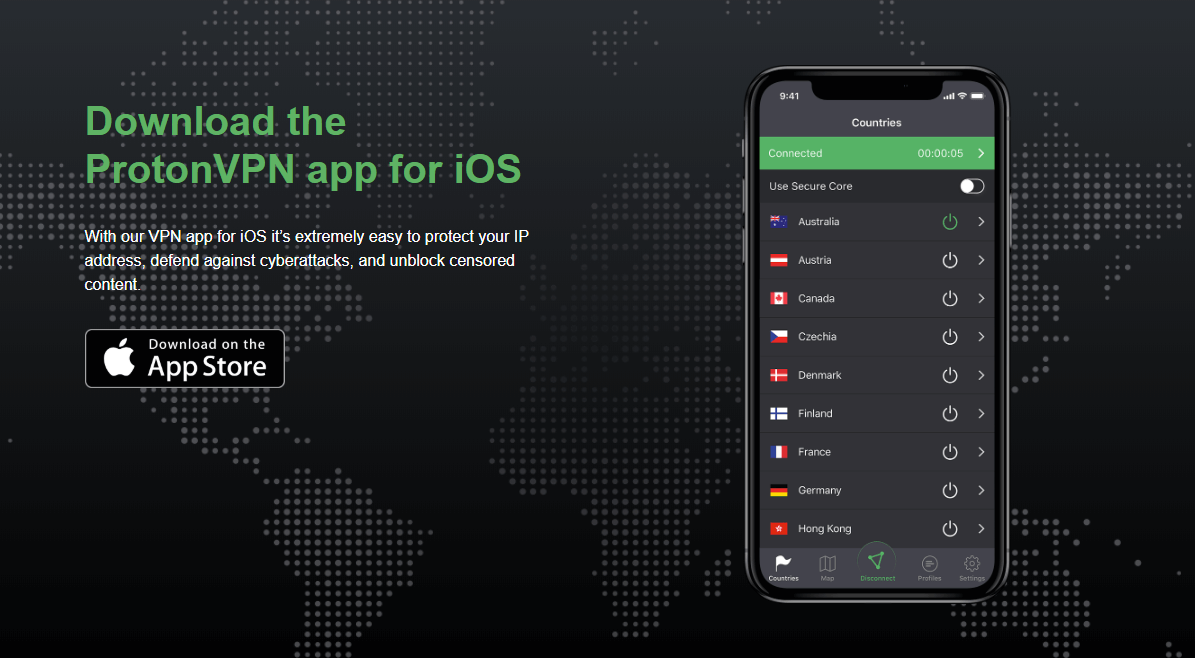 On the brighter side, ads weren't popping up since the provider has built-in ad-blocker. All of the issues can be fixed with a premium plan but once again, if you're going to pay, it's better to use ExpressVPN or NordVPN, for instance.
ProtonVPN isn't our favorite premium VPN because it's very expensive, so it's better to use a free version.
How do We Tested and Ranked All These VPNs for iPhone?
Before making your final decision, take a few minutes to read this. We ranked and tested all of the providers according to several key factors that include: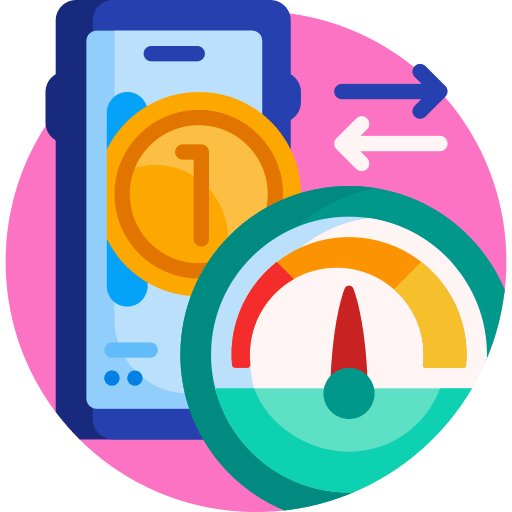 Performance Offered
Performance equals speed when talking about Virtual Private Networks. We ran multiple speed tests to see how fast a particular provider is. As you can see from our list, ExpressVPN managed to beat every provider, making it the fastest one.
Every provider on this list is fast enough to stream in standard definition, although our premium providers can stream in Full HD and Ultra HD, as well. If ExpressVPN is too expensive for you, cheaper options like Surfshark or NordVPN are also great.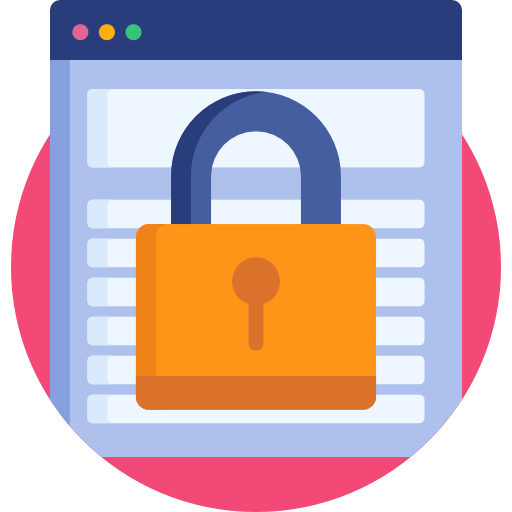 Security and Anonymity
Security and anonymity are two pretty big things. We tested every provider using a leak test, to make sure that we're safe and secure. Plus, we talked to the customer supports of each company, to make sure that the mentioned features are still there.
Free providers are less secure and all that we said about them is true. For additional information, you can always contact a provider you're interested in, and confirm it.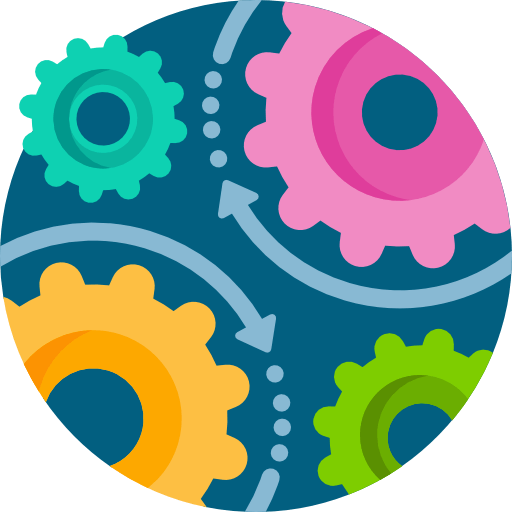 Ease of Use
Ease of use is very important because you want your app experience to be as swift as possible. If an app doesn't let us connect quickly, we tend to discard it and look at it as not easy to use. Luckily, every app on the list is intuitive and will, more or less, make you connect quickly.
Although both free and premium providers are very simple, the premium ones connect much quicker. Sill, our winners in this regard are almost always the same – ExpressVPN, NordVPN, and CyberGhost.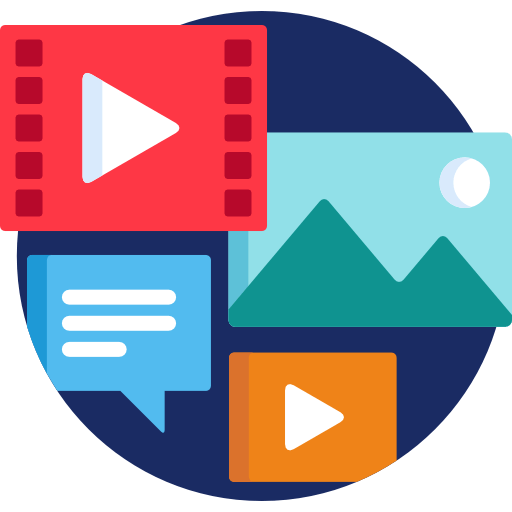 Ability to Unlock Streaming Platforms
For some users, the ability to unblock streaming platforms is very important. We know many users that won't use some providers if they can't unblock Netflix. Because of that, we conducted multiple tests with every provider and got the results that we mentioned above.
For unblocking every major streaming platform, we suggest ExperssVPN or NordVPN. If you're going to use free options, all 3 providers are fairly decent, with some limitations here and there. Paying a subscription is always possible, even with free providers, although we don't suggest doing it.