It's strange how the richest countries in the world are almost always not free. That's the case with Qatar, which stands firmly at the top. This country has approximately 13% of the oil reserves in the world, as well as an unemployment rate of just 0.2%. Despite being so rich and powerful, this country has some of the harshest governments we've ever heard of. Of course, this has to do a lot with the freedom of speech and free internet access. But, with a rock-solid VPN that is working in Qatar, you can bypass all of these issues and enjoy your freedom.
Why You Should Use a VPN in Qatar?
Unlike Ireland, Denmark, Sweden or France, you MUST use a VPN in Qatar. The countries we just mentioned are free, while this one is almost at the bottom of the barrel in this regard. Here are the reasons for using it in this oil-rich land:
Avoiding Government Surveillance and Censorship
Qatar has a very good internet infrastructure and in 2021, it's one of the most connected countries worldwide. However, their internet is like a minefield. A very dense minefield that makes your chances of survival less than 1% if you make a wrong step.
The main culprit for this is their ISP called Ooredo, which is funded by the government. This Internet Service Provider enforces some strict internet laws that usually include censorship and surveillance. Censorship is so strong here, that even if you visit certain websites, you can face some scary consequences.
No, you won't be dismembered like in Saudi Arabia but you'll have to either pay a fine or go to prison. For ordinary people like us, this is quite scary. Just imagine accidentally clicking on a pornographic website and sitting in prison the next day.

Or perhaps, getting a pretty hefty fine of QR500,000 which equals $137,330. Yes, that's the fine for breaking the law regarding your limited freedom of speech! There's even a case in which a woman was charged for posting a "slanderous" comment on WhatsApp.
This means that Ooredo doesn't only monitor your internet activities but also text messages and Skype activity. However, in 2021, many Qatari residents claim that these two services are often blocked and unfortunately, they're not the only ones.
As you can see, the government will do everything from preventing you to speak openly about the issues in the country. Using a VPN in Qatar can help you get your freedom back. When connected, in a few seconds, you will successfully become anonymous.
Access Blocked Websites
We touched on some blocked websites above but let's elaborate now. We said that Skype and WhatsApp are in this ballpark. But, sites that contain pornography, LGBT content, escort services, "fake" news, and similar stuff are also inaccessible.
Needless to say, you'll encounter tons of geo-restrictions here. For instance, you won't be able to access Netflix US, 10Play, HBO GO, Sky TV, Disney+, DAZN, Amazon Prime Video, and many more. If you manage to change your IP to a different country, you will be able to unblock any censored site.
We recommend buying your VPN subscription outside of Qatar, in case you aren't living there. Despite being legal, as long as you don't commit any crimes, we don't know how the government will react to certain providers.
Torrenting Anonymously
To determine if the country allows torrenting, we took our time to browse through some Reddit pages. We found that many users got caught downloading copyrighted material, and for that, they received a punishment.
However, the ISP in this country probably won't do anything to you if you're downloading "safe" content. But, if you download porn or any anti-religion content, you'll better be prepared to face the consequences.
As always, we recommend using a Virtual Private Network for this purpose, wherever you are. France, Germany, England, and the USA aren't the only countries that will make your life worse because of torrenting. Countries like this do it, too!
Best VPNs With Servers in Qatar
If you want to enjoy Qatari local content from abroad, that's one of the easiest things to do. Of course, only if you have a VPN with servers in Qatar. Here are our top picks:
CyberGhost: CyberGhost is the largest provider on the planet that packs some powerful security features. This time, it brings 24 servers in this country, in Doha. These are, however, virtual servers but they work as good as the physical ones.
HideMyAss: HideMyAss has 1,000+ servers worldwide, of which 2 of them are in Doha. Although it's not among the best providers, it's solid if you just want to watch Qatari local television or news.
VyprVPN: VyprVPN isn't as fast as Dodge Viper but it's far from being a bad provider. It also has some servers in Doha, which is great for enjoying your favorite local content.
Those who want to buy some of the providers' subscriptions can do it easily. You just need to click on the provider's name above, get a subscription, install the apps for your platforms, and enjoy free and anonymous internet browsing.
Best VPNs for Qatar
What if you don't want to access local content from this country and don't care about servers there? Well, we also have something for you, so don't run away like a rabbit. Let's review these providers and see why they're good at what they do:
1. ExpressVPN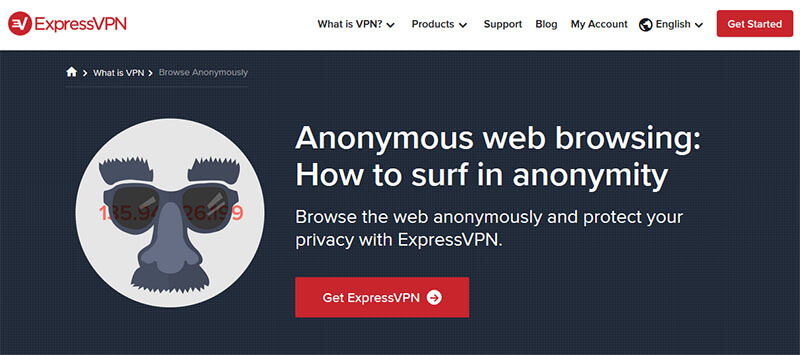 ExpressVPN comes from the British Virgin Islands and is the best VPN your money can buy. It is, by many, known as being the fastest one, which is the truth. You can check our review if you don't believe us!
Being fast means that you can stream 4K content or download torrents with ease. Given how secure this provider is, you won't have trouble doing that, even in a country like this. Almost all the servers support P2P file-sharing and given its location, you get a no-log policy, which is crucial for using BitTorrent.
If you like streaming on Netflix or any other similar website, no problem – ExpressVPN will do that, too. It can unblock virtually every site you want, from Netflix and Hulu to Amazon Prime Video, 10Play, and DAZN.
Security-wise, you get military-grade encryption, an automatic kill switch, split tunneling, as well as DNS and IP leak protection. To make things better, the provider offers a whopping 49% discount and 3 months free for a 12-month plan.
If you don't like it, you can always use your 30-day money-back guarantee. But, this isn't going to happen… especially if you're living in Qatar right now!
Enjoy Fast Speeds With ExpressVPN Here >
2. NordVPN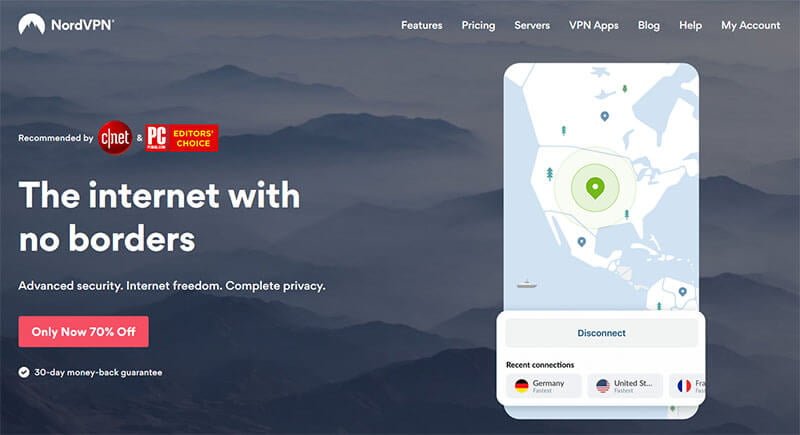 The Panama-based giant like NordVPN shakes the cybersecurity market for years. Being very popular, even more than ExpressVPN (on Reddit), it has a loyal user base of more than million of users. The reason being is because it cuts no corners, yet is available at a very affordable price.
For the start, NordVPN offers 5,500 servers in 61 countries worldwide. That's a pretty big number, so you'll never run out of choices. In terms of unblocking sites and torrenting, it's on the same level as the previous provider. In one word – fantastic.
We like how secure this platform is, which Qatari residents will appreciate. You get CyberSec, Double VPN, and Onion Over VPN features that add that thick, juicy slab of security on your connection. With an encrypted connection, you'll be able to enjoy your internet freedom like never before.
If you use the button below, you'll get a pretty big discount for a 3-year plan. So, if this is your choice, don't miss this chance!
Get a Discount on NordVPN Here >
3. CyberGhost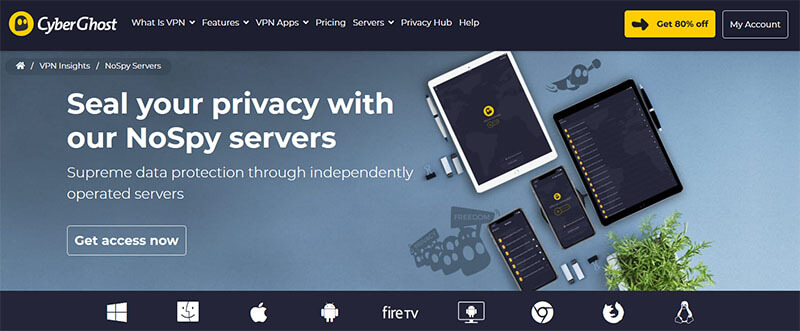 CyberGhost is a VPN provider we already mentioned in this article about Qatar, but as it turned out, it's a great option in both cases. The provider is well-known for its cheap pricing, yet second to none services. And in 2021, nothing has changed (for the worse).
The provider introduced hundreds of new servers and now, on its website, you can see that it has 6,200 of them. With this many servers, you'll be able to cherry-pick the ones you'll use the most easily. Plus, you get dedicated servers for streaming and torrenting, which will make these activities even more enjoyable.
Although it's a tad slower than the aforementioned providers, CyberGhost is still a very fast one. So, if you're sitting in your luxurious apartment in Qatar, all you need is a cheap provider like this. Don't hesitate to learn more about its service in our review.
Summary
Qatar, while being a very rich country, is not the greatest one for feeling free. One wrong step and your life can spiral out of control, especially if you don't comply with the laws. But, we are all about internet freedom, so we want you to explore it to your heat's contempt.
Luckily for you, a VPN provider like ExpressVPN will help you do it. It might not be as cheap as CyberGhost but its services are far superior. If you want to save cash, on the other hand, CyberGhost and NordVPN are both great options.
Just don't use free providers in this country. They won't work!