Southeast Asia is home to some of the most beautiful countries that this continent has to offer. Singapore is no exception. This country has slightly less than 6 million residents with a diverse population, unlike many Asian countries. But, where it shares the roots is internet freedom or better said, the lack of freedom. We are talking about a country with some of the harshest surveillance laws that allow the government to control the internet. With a quality VPN that is working in Singapore, you don't have to be a victim of these changes, though. Your best options are below – keep reading!
Why You Should Use a VPN in Singapore?
Before trying to do anything more than browsing the internet, you should consider getting protection. In the introduction, we said that you'll need it here and now, let's see why:
Staying Anonymous and Avoiding Surveillance
If you think you have the right regarding your privacy in this country, you're dead wrong. The government from Singapore will not hesitate to conduct daily surveillance on all of its residents. There are Computer Misuse, Criminal Procedure Code, and CyberSecurity Acts that allow the government to do this without even warning you.
What's even worse is that they also own a special type of malware called FinSpy. Those who know a thing or two about it, know what we're talking about. It's a malicious type of malware used for control and observation. Needless to say, if you're using the internet without this type of protection, the government knows everything about you.
But, if you obfuscate your IP address, your ISP will render you invisible, so you'll evade this turmoil altogether.
Access Blocked Websites
Blocking websites is a tradition in this country nowadays. Here, an institution called the Media Development Authority governs the internet and they're responsible for this situation. We're looking at hundreds upon hundreds of blocked sites that make using the internet less enjoyable.
Under this ballpark, we can find pornography sites, gambling sites, torrenting sites, and even some anti-religious sites. These types of content are deemed "offensive" by the government, hence they're eliminated right away.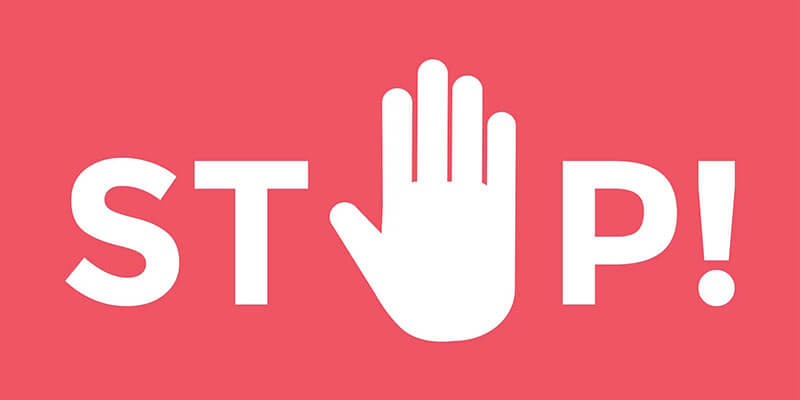 Furthermore, some news platforms were also shut down. Because of that, the well-known activist from Singapore, Roy Ngerng also got arrested for his opinions. But, this isn't where the story ends. You also have geo-restrictions that apply to some streaming platforms.
Of course, we are talking about Netflix, Amazon Prime Video, DAZN, Disney+, and so forth. If you're planning on accessing them successfully, you must use a Virtual Private Network. Even if you want to follow the MotoGP season for free in 2021, you'll also need to get a subscription.
Torrenting Safely
Torrenting has been illegal in this country for quite some time. This article, for example, proves it. It's an article from 2015 that says that you'll need to pay $5,000 for illegal downloads. Nowadays, the situation isn't very different.
The Singaporean government regularly blocks torrent websites, so even accessing The Pirate Bay or 1337x is a huge risk. Interestingly, people still download torrents without a Virtual Private Network. But, as always, there's a huge risk involved and we're not keen on risking our security online.
With a VPN, however, you'll be able to alter your IP address and stay anonymous while downloading torrents in Singapore or elsewhere. If you're in doubt which torrent site is the best, find the full list here.
Best VPNs With Servers in Singapore
People who love watching local TV shows and movies are going to hate the fact that they won't be able to enjoy them abroad. Still, there's hope for you but only if you're planning to get a quality provider. Here are our top picks with servers in this country:
ExpressVPN: The best VPN with servers in Singapore is ExpressVPN. It has servers in CBD, Jurong, Marina Bay, and Sentosa. With almost all security features supported and fast speeds, these are great servers for local content lovers.
NordVPN: NordVPN has an enormous amount of servers worldwide. In this country, they have 183 high-speed, obfuscated, and P2P-ready servers. It's also one of the best providers in the world, regardless of your location!
CyberGhost: finally, this is the world's largest provider with tons of great features. In Singapore, we are looking at 84 quality servers with all the latest and greatest security features.
Even if you're a newbie, installing a Virtual Private Network is a piece of cake. Click on the provider you want, pay for a subscription, install the apps, and enjoy. It's easier than taking your chihuahua for a walk!
Best VPNs for Singapore
If you live in Singapore and you just want a reliable VPN provider for all purposes, look no further. Here are our best choices for Singaporean residents.
1. ExpressVPN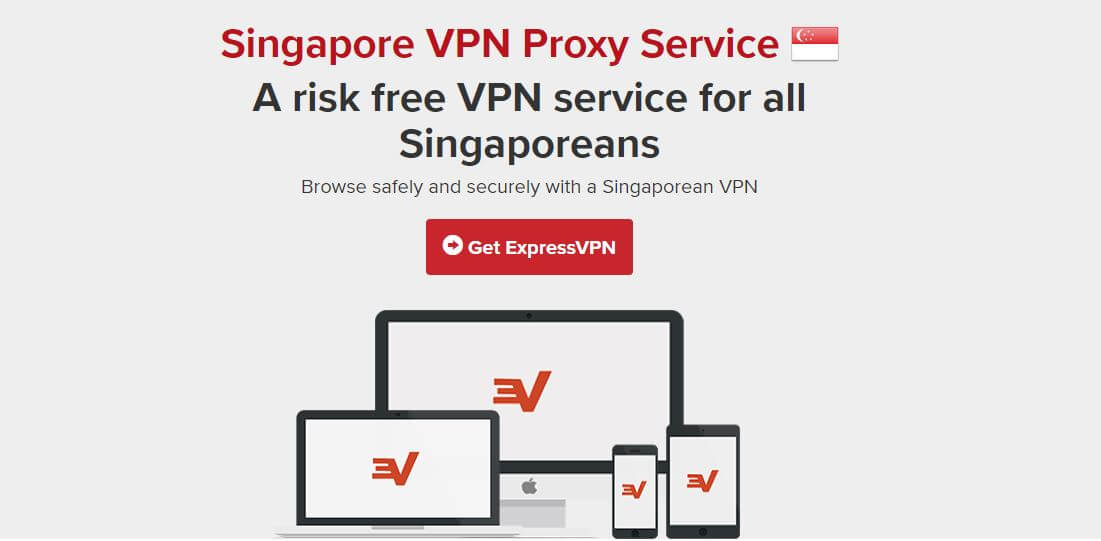 ExpressVPN, as mentioned above, is one of the greatest providers at the moment. For our Monkey team, this is the best one you can get. It offers 3,000+ servers in 94 countries worldwide and as such, you'll have lots of choices each day.
Speed-wise, no provider has ever managed to match it. This opens up new paths for exploring the depths of the internet. You can torrent safely due to the P2P support, as well as stream on Netflix and 10Play in the highest possible quality.
The security department is as rich as Jeff Bezos or Bill Gates – whoever you like. Since the company resides in the British Virgin Islands, a very friendly soil, you get a plethora of features. One of them is a zero-log policy. This almighty policy is backed up by military-grade encryption for securing your connection like never before.
You also get split tunneling and DNS and IP leak protection. And if something's not clear, the provider's customer support will help you with pleasure. They're available 24/7 and offer some amazing services. Should you decide to buy it, you'll get a 49% discount and 3 months free for a 12-month plan.
There's even a 30-day money-back guarantee, so don't be afraid to try it.
Enjoy ExpressVPN in Singapore >
2. NordVPN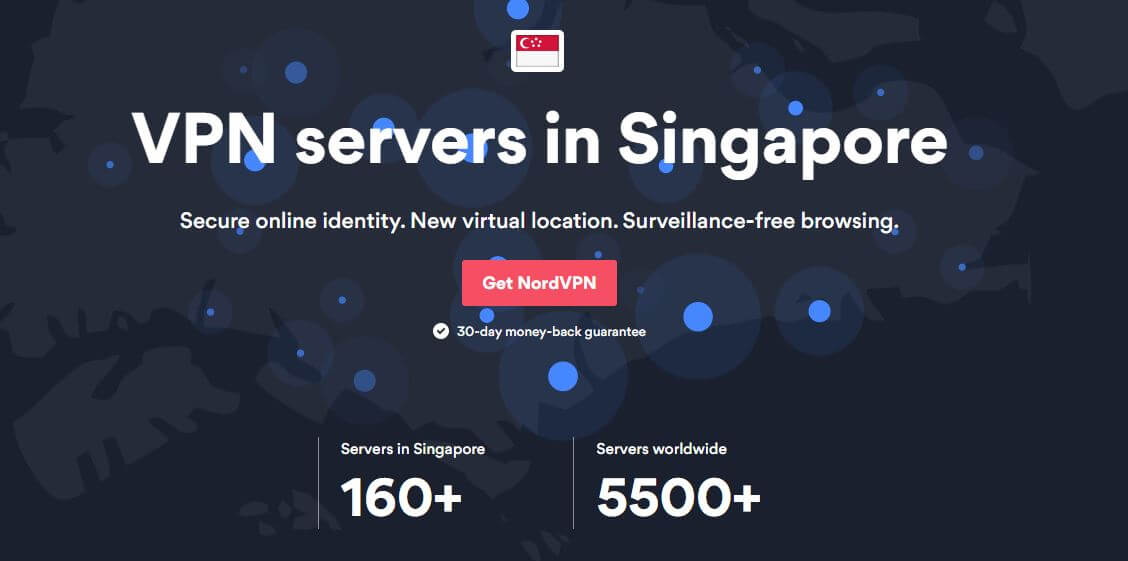 NordVPN is a provider you'll see a lot on the internet. That's because we are talking about a very popular company in the world of cybersecurity. Despite all of this, NordVPN is one of the most humble providers we've ever used.
Not only do you get every security feature that exists but you also don't need to empty your wallet to enjoy it. For the start, there's a crystal-clear no-log policy, given that the provider is from Panama. Panama might not be the richest country but these countries usually give you the best security.
In terms of speed, the provider is almost on the same level as ExpressVPN or better said – blazing-fast. You can now enjoy US Netflix from Singapore with a single click on a VPN server offered by NordVPN. And if you'd like to play some games on distant servers, you can do that, too.
We like that NordVPN supports routers. Connecting it like that will protect 16 to 32 devices simultaneously, which is more than enough. With 5,500+ servers in 60+ countries, you'll get thousands of choices each day.
3. CyberGhost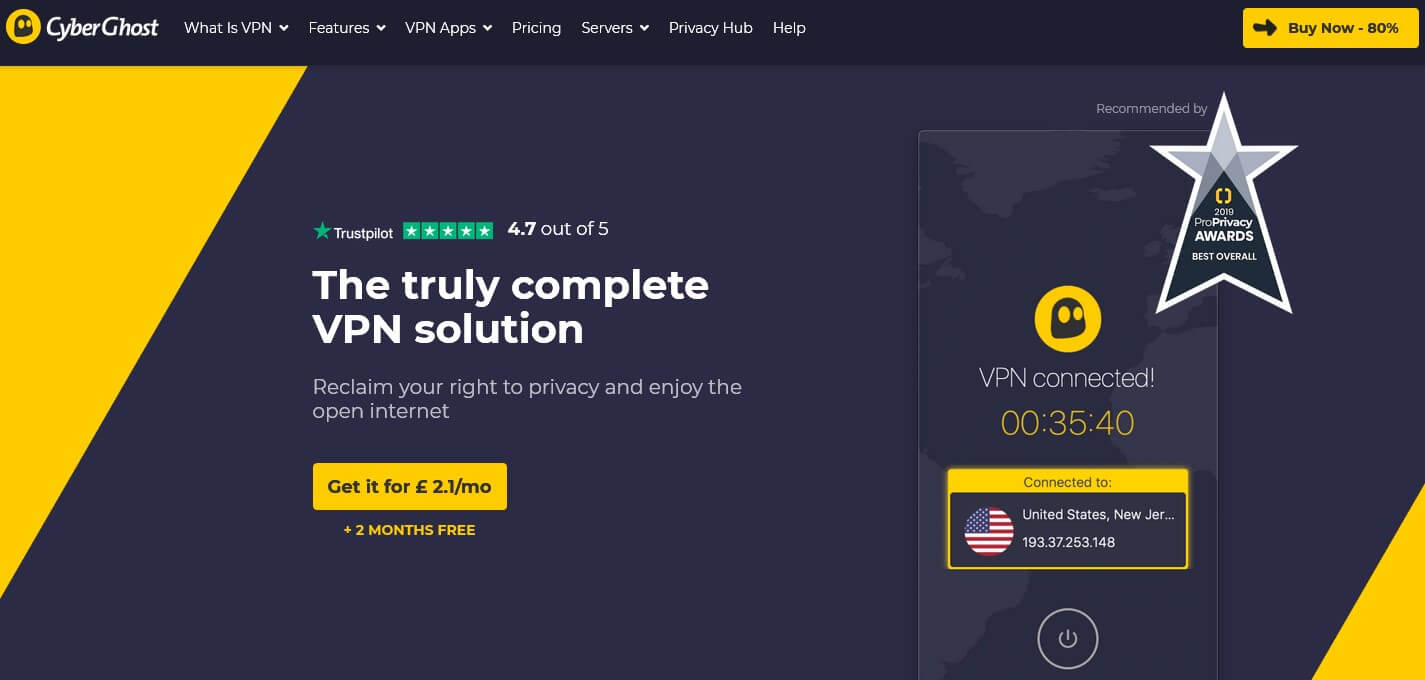 CyberGhost is proof that not all ghosts are malicious. This one even talks to you via 24/7 customer support – crazy, isn't it? Well, another crazy thing is the fact that it boasts 6,200+ servers in 91 countries around the globe.
We like the addition of dedicated servers that Singaporean residents will love. These servers allow you to tailor your experience to streaming or torrenting, giving you fast speeds and much-needed stability. Singaporean servers are also among the best and even allow P2P file-sharing, which their government doesn't allow.
As always, we'll say that CyberGhost is great for beginners. It's VERY cheap, yet very simple to use. Right now, they have a huge discount for a 36-month plan, so if you want to save some cash, now is the right time.
Get a huge discount from CyberGhost >
Why You Should Avoid Free VPNs?
Seeing all the cheap providers' offers makes us think why people want free VPNs so badly. Sure, saving a couple of dollars a month is a big deal for some people. But, if you evaluate your options and focus on the pros and cons, you'll see that going free isn't exactly the best route if you're looking for the best VPN to use in Singapore.
The first reason is the lack of some security features. It may be weaker encryption or the lack of a no-log policy. In almost every case, we are talking about the second option. What does that mean? It means that these providers keep some logs about you. It can be your IP address, the websites you visit, timestamps, and so forth.
Fortunately for them, this info is very expensive, thus it can be sold to third parties – which happens a lot. This is, in fact, one of the ways to earn some cash since they give you their services for free. Other reasons include the inability to unblock certain websites, limited bandwidth, and slow speeds. While some providers aren't like this, know that many of them are.
Windscribe may be free but it is far from being the most recommendable. You can read our review on our website and see it for yourself.
If you don't want to hinder your online experience in any way, it's better to buy a premium provider. For Singapore, we strongly suggest that you DO NOT use free VPNs. A country with a high rate of surveillance can always get its hands on your personal data, especially if your provider keeps logs.
Summary
Managing your cybersecurity is a necessity these days. Whether you're from Singapore or any other country, staying safe online should be your top priority. Luckily, with only a few dollars a month, you can iron out every problem related to this.
We suggest getting a subscription from ExpressVPN. This is the best provider you can get, offering astonishing speeds, rock-solid security, and the ability to bypass geo-restrictions.