If you are reading this, then the chances are that you have found that Betfair is blocked in your country. The online bookmaker Betfair is available in several countries. However, even if you have an account in one of those countries and visit outside of its jurisdiction, you still cannot place a bet. You might be taking a vacation or be working abroad and want to keep using your account. If this is the case, you are going to have to look into unblocking Betfair. And it may be possible using a VPN, aka a Virtual Private Network.
Why is Betfair blocked?
The bookmaker is located in the United Kingdom, one of the most lenient countries in the world for online gambling, covering a range of sporting events, along with casino, arcade games and more.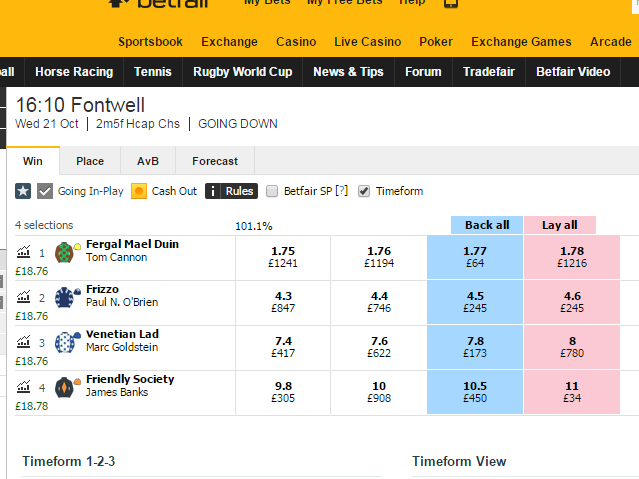 Many countries around the world, including the UAE, have strict laws about gambling in any form. Therefore, Betfair and other bookmakers are illegal and access to the website is banned. While it may be possible to unblock bookmakers using a VPN in countries where it is illegal to bet, there could be repercussions thanks to licensing laws.
ISPs know where you are located when you try to visit the website, as they know your IP address. If the IP address is within a country where it is illegal to use Betfair, the website is blocked.
Spoof your location using ExpressVPN >
To get around the blocks you can spoof your location using a VPN and hide behind an encrypted tunnel.
How to spoof your location to avoid restrictions?
In this example, we are going to take the case of monkey, who is a citizen of the United Kingdom but who took a vacation to the US. Now Monkey may be wise, but failed to realise that even in the gambling capital of the US, Las Vegas, Betfair cannot be accessed.

Not so wise, he took his trip in the middle of the Champions League and while games where available to watch abroad, account access to place bets was blocked.
In this example, a VPN could be used to spoof your location and place bets using your account. We highly reccomend ExpressVPN, NordVPN or CyberGhost.
First, you would sign up with a provider and take out a plan. ExpressVPN offers 49% discount on a yearly plan with three months free.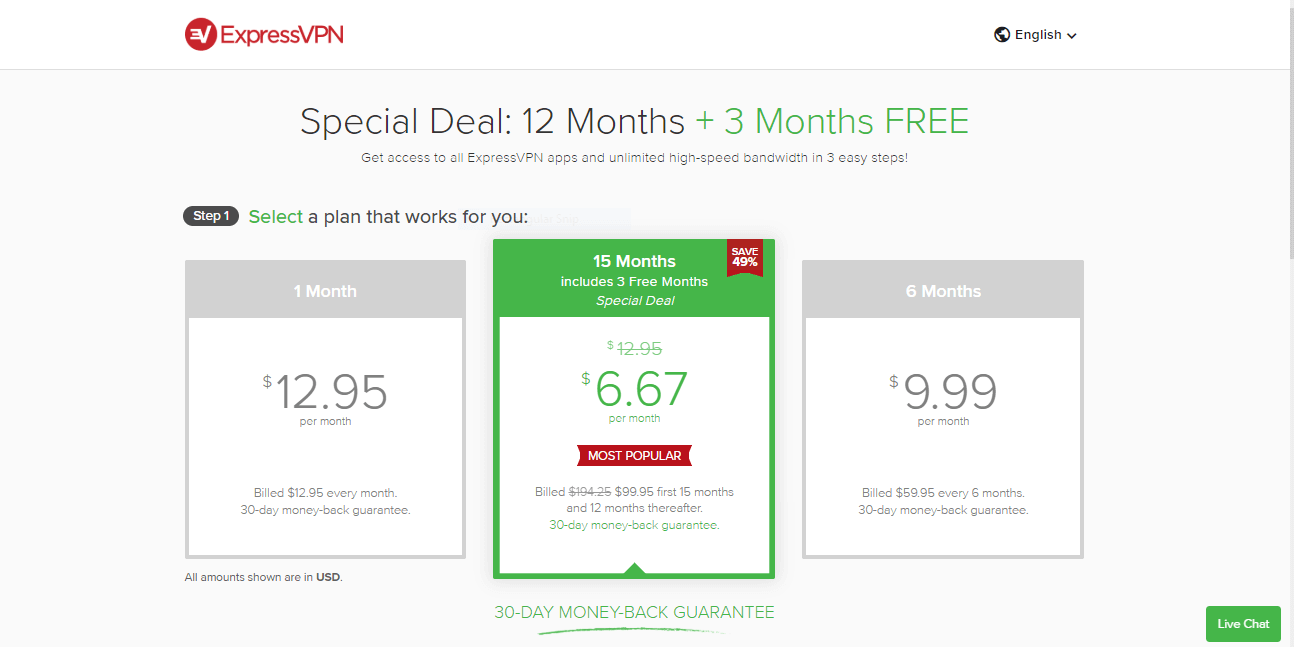 You then download an app to the device you want to use to place a bet, install it and sign in.
Using the dashboard offered by the provider choose a server in the United Kingdom and connect to that server.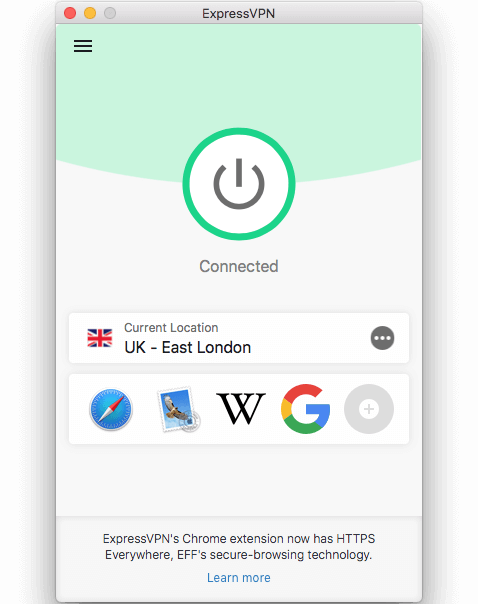 Now your IP address is spoofed as to the ISP it looks like you are located in the UK and your true one masked. You are also behind a virtual encrypted tunnel so the ISP cannot see what sites you want to visit.
You should now be able to visit the Betfair website and place bets.
What to look for in a VPN?
Not all providers have the ability to unblock restricted websites so it is important to choose one wisely.
ExpressVPN, NordVPN and CyberGhost are all good choices to bypass blocks placed by Betfair.
Bet anonymously online using ExpressVPN >
1. A choice of UK servers
All three providers offer a range of UK servers, which is essential if you want to bypass the restrictions and spoof your location. Of course, all providers also offer access to many thousands of servers located worldwide.
2. 256-bit military-grade encryption
To stop the ISP from finding out your true location you need military-grade 256-bit encryption. This ensures any information you send over the internet is unreadable. If the ISP cannot read the name of the website you want to visit, they cannot block it.
3. Apps for a huge range of devices
You might want to use the VPN on a computer at home and on a tablet or smartphone when you take a vacation abroad. Therefore, you need a provider that offers apps for a range of devices.
4. A strong no-logging policy
The provider should have a strong no-log policy in place. This means the provider does not collect personal information or how you use the service.
To summarise
It is possible to bypass the dreaded Betfair blocked notice using a VPN when you go outside of the United Kingdom. However, there are legal matters to take into account. We do not condone breaking the law by betting in a country where it is illegal.
A VPN is not solely used to overcome restrictions on betting websites. A plan can be used in many different ways. It is valuable for providing security online to keep your personal details safe, more so when using public WiFi.
You can use the plan to unblock and stream from Netflix and a range of other streaming services. A Virtual Private Network provides anonymity so you can torrent safely online and even save money using comparison websites.