For free internet access, Pakistan surely isn't a country you'll want to reside in. But, this country has decent local TV channels and its banks will lock you out of your account if you try to access it from abroad. These reasons are more than enough to make you want to change your IP address and get a Pakistani one. But, how to do that? Leave that to us! You just sit back, watch, and learn.
Use a VPN to Change Your IP
Do you know what a Virtual Private Network is? It's a service that allows you to stay anonymous online, saving you from the watchful eyes of the government, ISPs, and Google. It may sound too good to be true but you can get a service like this for a few bucks a month!
When you turn it on, it encrypts your connection with a tunnel. This tunnel goes from your location to the website you want to visit. Now, the traffic that flows to the website goes strictly through the tunnel, making it invisible to anyone online.
To do this, simply choose the server that the provider offers, connect to it, and you'll become anonymous in no time. Sounds easy? It is. Pay attention to the next section.
How to Get a Pakistani Address from Anywhere in the World?
Getting a Pakistani IP address is… well, easy. Below are the steps to do it, so be careful, although they are very short and simple.
1. Get a Subscription
The first step is to subscribe to a VPN of your choice. Just to remind you that not many providers have servers there. This is an extremely anti-internet soil, so don't expect an excessive amount of freedom. But, with a service like this, it's going to change.
We recommend ExpressVPN for this purpose. It offers a 49% discount and 3 months free for a 12-month subscription plan.
2. Install the Apps
Now, install the apps on the platforms you're going to use. The provider supports every major platform and you can even install an extension on your web browser. It's your choice. Log in with your credentials and proceed to the next step.
3. Connect to the Pakistani Server
On the home screen, click on the country below the connection button. The server list will open and here, scroll down and choose Pakistan. Click on the button for connection once again and the connection will be established in 5 to 10 seconds.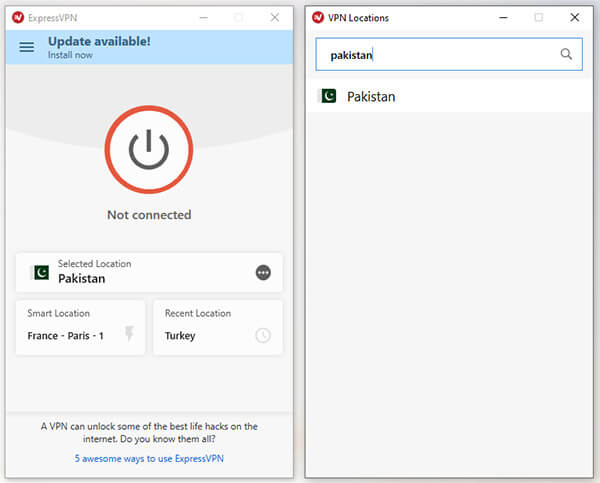 4. Enjoy Pakistani Local Content
With everything done, you should be able to enjoy what you wanted from the beginning since you have a Pakistani IP Address. Next time you want to do it, simply use the third step, which will let you connect in a single click.

What are the Benefits of Getting a Pakistani IP Address?
The benefits of getting an IP from a foreign country are numerous. Some countries offer fewer benefits and some offer plenty of them. Here's what you can expect from Pakistan:
Accessing Pakistani Netflix and Local TV Channels
This country has a pretty cheap Netflix subscription, yet offers a solid amount of TV shows for the price. If you want to get a subscription for this country, using this IP address will help you. Furthermore, channels like GEO News and Dunya will easily be accessible to you.
For those who love streaming, these are quite decent benefits.
Staying Anonymous Online
When using a different IP, you're automatically anonymous. Your real IP is obfuscated, making you invisible online. Now, you can enjoy watching porn, torrenting, and even gambling, even though it may be illegal in your country.
But, as always, we don't condone performing illegal activities. We just tell you what this service will offer.
Use Online Banking from Abroad
Are you a Pakistani resident in a dire need of money abroad? If you try to access your bank account from a foreign country, it will lock you out. In this case, you'll need to go back to your homeland and fix that issue in person.
On the other side, this service will let you "disguise" yourself as a Pakistani resident online. Needless to say, you'll be able to withdraw your money in a click!
Top 3 VPNs to Get a Pakistani IP Address
Let's check our top choices for getting an IP from this country:
1. ExpressVPN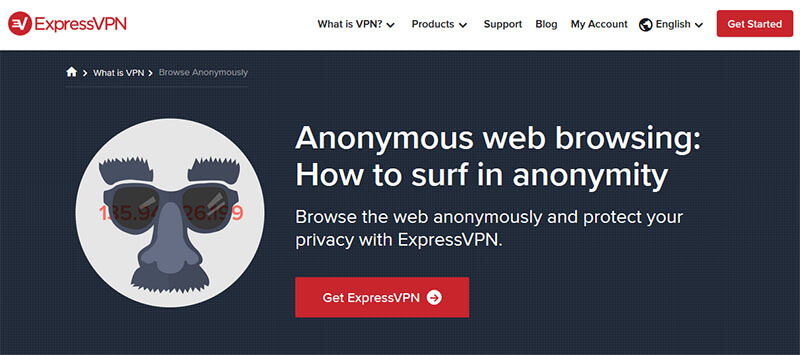 With over 3,000+ servers in 94 countries, ExpressVPN will never leave you hanging. Instead, you can hang out on Netflix, Hulu or HBO GO, as this is a great choice for unblocking them. Shopping in this country will also be easy, even when using Yayvo or Daraz.
Since you can use whatever IP you want, ExpressVPN will also let you save money on flight tickets. And if you're worried about security, don't be. Military-grade encryption is here, accompanied by no-log policy, and an automatic kill switch.
The speeds are the fastest in the industry, and with its 24/7 live chat support, it's will be a great companion for years to come. Want no compromises? You know what to do, buddy!
Try ExpressVPN to Get a Pakistani IP >
2. CyberGhost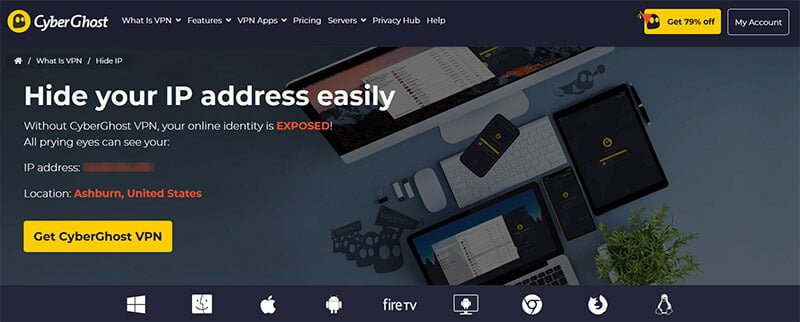 CyberGhost has jaw-dropping 6,200+ servers in 91 countries around the world. With a server network this big, you can expect tons of IP addresses at your disposal. The provider offers 10 high-speed servers in Karachi and they're physical, which is a big plus.
In terms of speed, CyberGhost is surprisingly good. It will let you enjoy even 4K streaming on Netflix, as well as playing online games with low pings. With the addition of dedicated servers for streaming and torrenting, this provider is one of the best in the business.
Change Your IP Easily With CyberGhost >
3. HideMyAss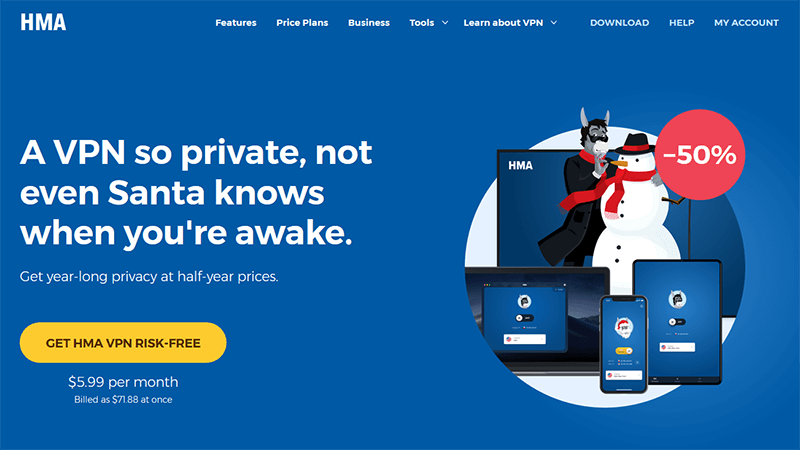 HideMyAss offers 1,000+ servers worldwide, and of those, 2 of them are in Pakistan. The provider uses 256-bit encryption for protecting your connection and offers a beautiful interface. Like CyberGhost, this provider also offers dedicated servers for streaming, which is great for enjoying Hulu or HBO GO, if you want to.
The great thing is that it even offers a free trial, so you can test it out for a few days. Although these are cut-down offerings, HMA at least lets you do that before buying it. On top of that, there's a 30-day money-back period, so if you don't like it, you won't lose a single penny!