Bangladesh is yet another Muslim country with harsh internet laws. When it comes to censorship, China is probably on the top but this country is almost the same. Aside from blocked porn sites, the Bangladeshi government actively blocks even some social media websites. If you're a resident of this country, you'll find it hard to access these sites without a VPN. But, with this service, you can alter your IP and pierce through the country's firewall. Find out how to do that below.
Why is Porn Blocked in Bangladesh?
Almost a year ago, this country went through some serious cleansing. In February 2019, the authorities blocked thousands of porn sites in their anti-pornography war, as they call it. To be precise, we're talking about 20,000 websites of which not every site is strictly porn-related.
Sure, PornHub, XNXX, YouPorn, and RedTube are long gone but sites like TikTok and Bigo are also in this ballpark. Furthermore, the government made sure that gambling sites are also inaccessible, to, as they say, "create a safe and secure internet for all Bangladeshis, including children."
These words were spoken by Mustafa Jabbar, a telecommunications minister. He quite literally declared a war against pornography. To make matters worse, the government is actively monitoring social media websites such as YouTube, Facebook, and Instagram, to remove the content that they deem inappropriate
So, not only do they actively block sites but you're also under surveillance all the time. To be clear, we discourage persons under 18 (or 16 in some states) from watching porn. Sure, the internet needs to be a safe place but what about adults who want to watch porn? You have every right to do so, right?
Well, the government doesn't think so, which is why it's a freedom-limiting factor. Since there isn't any "official" way of solving the issue, you can go with the one and only VPN. Installing a VPN is very easy and even newbies will get a hold of it pretty quickly. More about that in just a minute.
Why You Should Always Use a VPN When Watching Porn?
For now, let's see why you should always use this service when watching porn. First of all, your ISP (Internet Service Provider) always sees what you're doing. Whether you visit XNXX or Xvideos, your ISP sees it. Or, perhaps, if you watch a lot of YouTube videos, they know exactly which videos you watched and when you did it.
Crazy times, heh? Well, that's how it works. Your traffic flows through your ISP's DNS, hence it has access to the entirety of it. If porn isn't legal in your country like it's the case in Bangladesh, they can intercept your traffic, see what you're doing and report you to the authorities.
You want to avoid this AT ALL COSTS because punishments are sometimes very… well, very harsh. Jail time or a fine – you're surely gonna get something! Plus, it feels bad to know that someone's breathing behind your neck. Just imagine your mom knowing what pornographic videos you watch. Feeling good now? No?
We're all about keeping you safe online, and if you're from this country, you'll definitely need security when watching porn. For those that are still here, we're coming to the nitty-gritty of the topic, so don't go away just yet!
How to Unblock Porn Sites in Bangladesh?
So, you want to get access to some of the popular porn sites, right? Enjoying some Kendra Lust or Mia Khalifa videos is now easier than ever – even in Bangladesh! We'll show you how to unblock all these websites with a Virtual Private Network. The steps are below:
1. Get a Subscription
The first thing you'll need to do is to PAY for a subscription. You'll see why it's necessary to pay and not use free VPNs in a few minutes. For now, the best solution for this purpose is ExpressVPN, so this is our recommendation.
It offers a 49% discount and 3 months free for a 12-month subscription plan.
2. Download & Install the Apps
When you buy it, download the apps you need, which is very simple to do. Install them, then log in with your credentials, and the home screen will greet you.
3. Connect to the Server
To be able to enjoy this kind of content, you'll need to connect to a server. You can use an IP located in Bangladesh but you can also connect to another country – it's entirely up to you!
Under the circular power button, click on the country displayed. Now, the server list will open and there, choose the country you want, then click on the power button to connect. You'll establish a connection in a few seconds.
In order to unblock Porn easily, we recommend you to connect to a server where it is not blocked (and which is not far from Bangaldesh if possible).
4. Enjoy Porn to Your Heart's Contempt!
With that out of the way, you're free to access blocked pornographic sites in Bangladesh. Congrats – you deserve it!
Top 5 VPNs to Unblock Porn Sites in Bangladesh
There are tons of providers on the market that will promise you much more than they can give. To avoid buying a provider that won't meet your expectations, we've come up with a list of top 5 solutions for this purpose. The list is below:
1. ExpressVPN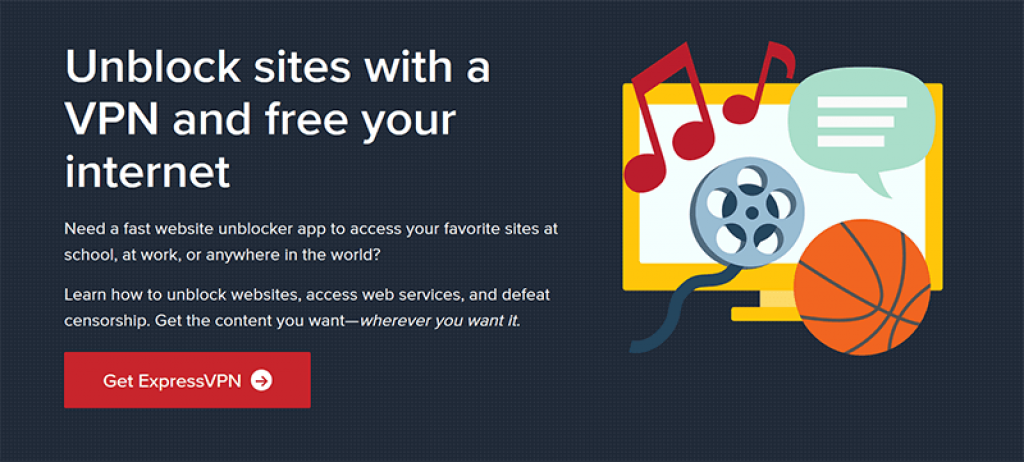 ExpressVPN is a provider that delivers on its promises all the time. It's the fastest one, so you'll be able to fully utilize your PornHub premium account e.g. watch 4K videos. Who doesn't like porn in 4K? Well, it surely isn't better than real life but hey, you wanted it, so here you are!
Aside from being Speedy Gonzales, ExpressVPN is a security powerhouse. The provider is from the BVI, so they grant you a no-log policy, which is one of the purest in the market. They even backed it up at one point in 2017, and that is, our friends, very rare.
As soon as you connect, 256-bit encryption will keep you safe. There's a kill switch in case the connection breaks, and also, DNS and IP leak protection are here, to prevent your IP from accidentally leaking. ExpressVPN is meant for much more than porn. For example, it unblocks Netflix and Hulu in case you want to take a rest from adult content.
The provider offers up to 5 simultaneous connections and 24/7 live chat support. For more convenience, you can connect it to your router and protect every device that connects to it. With 3,000+ servers in 94 countries, you'll have no problem bypassing censorship in Bangladesh, which is a good news for porn lovers!
2. NordVPN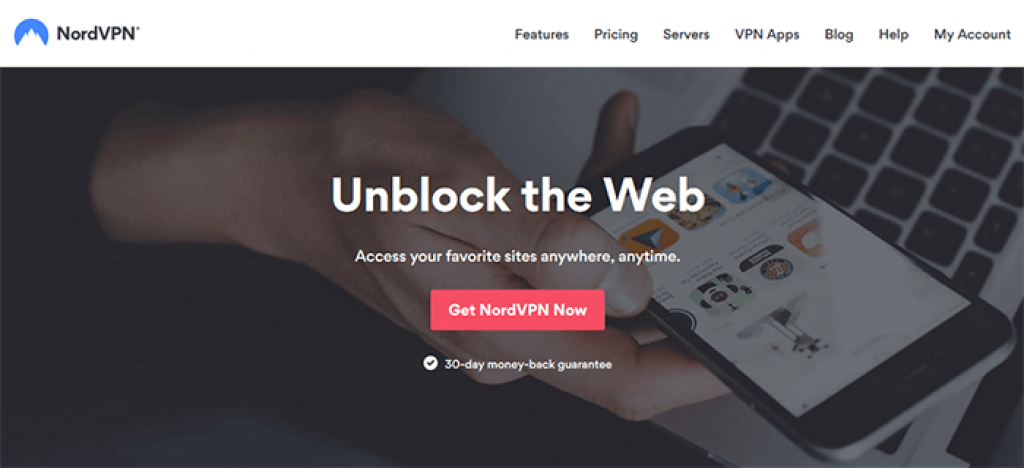 NordVPN is another top contender in the top-class category. This provider comes with 5,600+ servers in 61 countries, leaving you a lot of space for changing servers. If you change servers a lot, there's a kill switch to protect you, as soon as you lose connection to a previous server, so that your IP doesn't leak.
Plus, there's military-grade encryption and a feature called Double VPN, which lets you route your traffic through two different VPN servers. NordVPN is definitely one of the most secure providers. That's quite important when watching porn, as we said – but so is the speed. The provider has some serious speeds, especially when using US servers.
This will allow you to stream in High Definition but also enjoy torrenting or online gaming. A CyberSec feature is here to block ads and in case you want impenetrable security, you can use Tor, thanks to Onion Over VPN compatibility.
NordVPN is in a league of its own! It offers outstanding customer support, a plethora of special features, and supports routers to a full extent. What more to ask for, friends – what?!
Unblock Porn in BangladeshNordVPN >
3. CyberGhost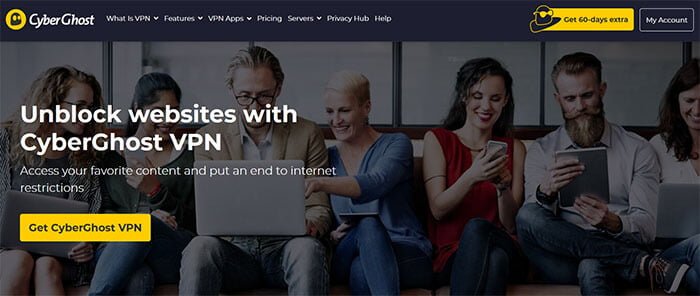 CyberGhost is an interesting provider, especially because it offers some cheap prices. Oh, yeah, who would guess that a premium-class provider can cost as much as your coffee in the local Starbucks? Truly, the provider has very cheap long-term plans, which we recommend for those willing to save some cash.
The provider offers 6,200+ servers in 91 countries, and as such, it's the biggest one on the market. There aren't many special features here but dedicated servers are probably what we value the most. You can use them for streaming and torrenting, and in 99% of the time, they work flawlessly!
CyberGhost unblocks Netflix, Disney+, Hulu, HBO GO, and is great for watching porn. It doesn't store logs, so you don't need to worry if the Bangladeshi government is behind your neck. Speed-wise, the provider is very good and in some instances, even faster than NordVPN.
We like its customer support. It's very helpful and you get a response in less than half a minute. All in all, CyberGhost offers stellar performance for the money. If you ask us, you get more than you pay for. It can't get cheaper than this!
Get more Infos about CyberGhost in our review.
Watch Porn Anonymously With CyberGhost >
4. Surfshark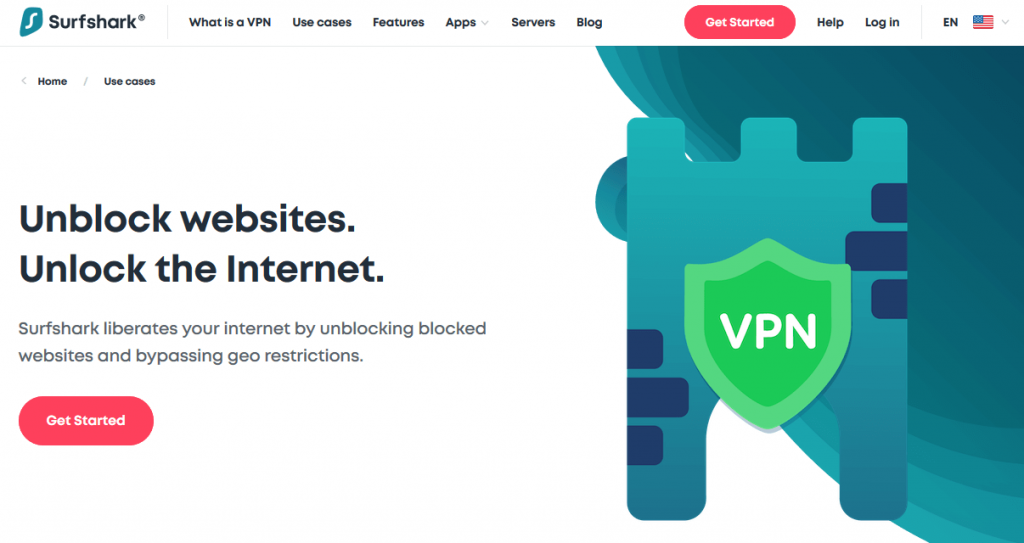 Surfshark is ExpressVPN's neighbor from the BVI, which is a good thing to know because it also offers serious performance for the price. Despite its server network of 1,000+ servers, the provider makes the best out of its size… as all of us should do. Jokes aside, you can expect fast speeds and stable connections, with no IP leaks and similar problems.
There's an automatic kill switch accompanied by 256-bit AES encryption for keeping your safe. Surfshark doesn't store logs, so you can freely access the internet when using it. Thanks to the CleanWeb feature, you can easily block ads, and if you want, you can use their Whitelister to white-list the sites you want to visit.
We like the addition of Camouflage mode, which is great for bypassing DPI (Deep Packet Inspection) in countries like China. MultiHop is also here, allowing you to connect to multiple countries via a single connection, for impenetrable security. When it comes to security, Surfshark is truly a behemoth.
Given that it unblocks Netflix, Hotstar, DAZN, Hulu, and others, it's a great option for the money. Bangladeshi residents will surely find its price affordable. It's even cheaper than CyberGhost and it even offers infinite simultaneous connections.
5. Hide.me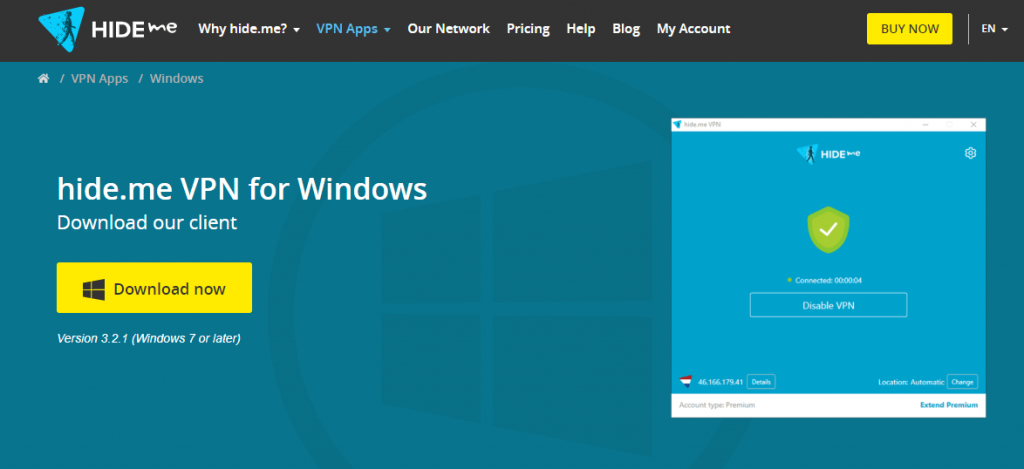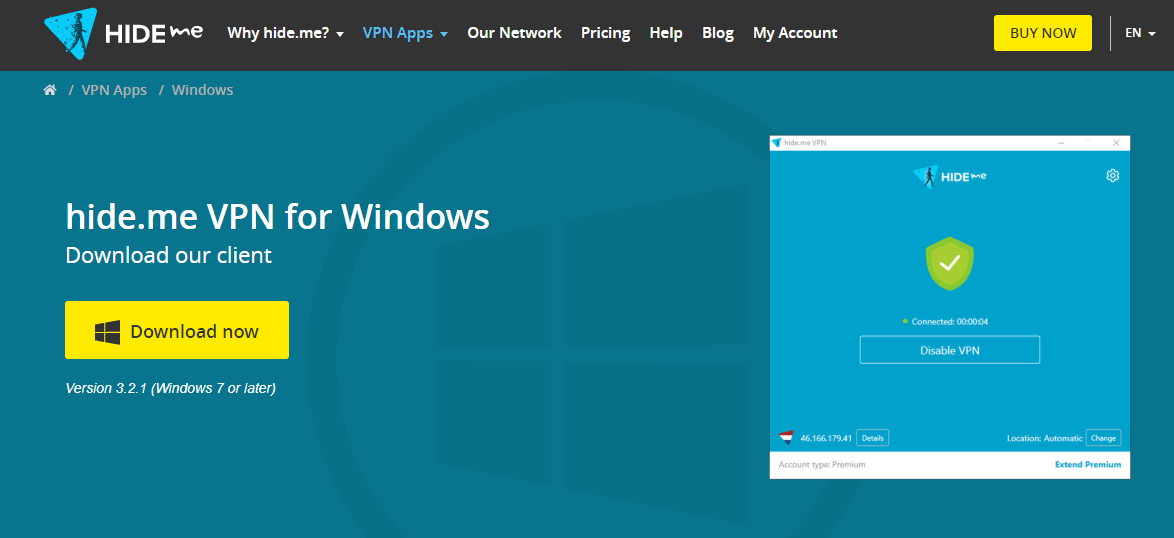 Hide.me is a Malaysian provider focused mainly on security and privacy. In our review of it, we mentioned its zero-log policy that's perhaps one of the best we've seen. Well, we aren't keen on changing opinions so fast!
Although it doesn't unblock Netflix, we still love this provider for many other purposes. It allows torrenting and since it doesn't store logs, you can unblock and watch porn in Bangladesh, without the fear of your ISP detecting you. Military-grade encryption is here and works in conjunction with IP and DNS leak protection, keeping you tucked in like a baby.
The router compatibility is definitely a welcome addition here. With it, you'll be able to protect up to 16 or 32 devices in your home simultaneously. Hide.me uses self-controlled DNS servers, once again, ensuring that your identity is never jeopardized.
Needless to say, the live chat is here, so you can chat about your VPN-related problems. Support is very friendly, so you'll feel great talking to support members and solving your issues when needed.
Use Hide.me for Porn in Bangladesh >
FAQ
To wrap up this guide on how to unblock, access and watch your favorite porn sites (Redtube, Pornhub, XNXX…) in Bangladesh, let's answer some of the frequently asked questions.
Should I use free VPNs to unblock porn in Bangladesh?
No, you should not use them. There are multiple reasons for that. We'll start by saying that free VPNs are very slow, much slower than their premium counterparts. On top of that, you get limited bandwidth, which you'll consume very fast if you watch videos.
Last but not least, they mostly store logs of your connections. Let us translate – they store some of your personal info, like IP address, browsing history, and so forth. Some of them sell this information to third parties for revenue and leave your privacy in jeopardy.
In short, you should avoid free VPNs for this or any other purpose.
Are VPNs legal?
Yes, these services are completely legal. It's legal to unblock PornHub, Netflix, 10Play or other blocked sites.
Can I use a proxy to unblock PornHub or any other porn sites in Bangladesh?
No, you can't. Or, to be honest, you can but don't expect it to perform as a VPN and to always work. A proxy server is good for accessing YouTube at your school, for example, but as full-fledged protection, it's very bad.
This is because it doesn't have encryption, so your ISP can still track you and see that you're using a proxy. With a Virtual Private Network, though, that can't happen AND it will work reliably 100% of the time.