Bangladesh isn't a country with the most developed internet infrastructure. But, despite that, the government still makes it hard for residents and visitors to access the internet freely. You're going to encounter constant surveillance and censorship here, so forget about using the internet as in your homeland. Of course, that is if you don't use a VPN. If you're planning a trip to this country, we suggest buying a subscription from a verified provider. Find out the best VPN options for Bangladesh below.
Why You Should Use a VPN in Bangladesh?
Those of you who aren't from this country aren't well acquainted with the internet laws. Because of that, we're going to explain why using a VPN while being in Bangladesh is a MUST.
Avoiding Government Surveillance
Before stepping onto the Bangladeshi soil, you want to know about a persistent problem of government surveillance. And don't think that you'll avoid this by just being a visitor. This surveillance is, unfortunately, accompanied by some harsh censorship, resulting in a non-friendly internet environment.
In the last few years, the problem started getting only worse. The government allowed the Bangladesh Telecom Regulatory Commission to freely monitor internet users online, without their consent. Furthermore, they're not the only ones who can do it – there's also law enforcement.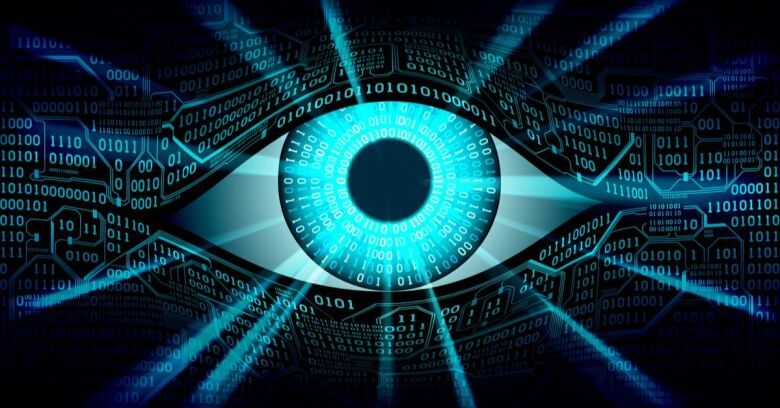 These agencies can, without your question, spy on you, gather your personal info or simply block websites related to religion, politics, and porn. To make things worse, even if you aren't involved in these things, you can still be under surveillance.
The least you can do here is to NOT comment anything related to politics, gambling, porn or religion. Even when you're communicating with your friends online! A better solution would be to get a VPN and reclaim your freedom, so you can talk about anything you want while being in Bangladesh.
Stay Safe from Cybercrime
Usually, when a particular country isn't under surveillance, there's an increased risk of cybercrime. Here, however, that's the case, although the government conducts surveillance. If you're going to use public Wi-Fi networks, you need to be extra careful.
As of 2021, this country has the 83rd spot in the National Cyber Security Index, meaning that it isn't very safe in terms of internet access. During the past couple of years, cybercrime started skyrocketing and living/residing in Bangladesh without using a VPN is just asking for trouble.
This service will obfuscate your IP, making you invisible to hackers or the government. It will also allow you to unblock YouTube videos and other platforms, which we're going to talk about now.
Access Geo-Restricted Sites
Do you want to watch Netflix freely? Or perhaps, some DAZN live sports streaming? Well, let us give you a cold shower – you can't do that in Bangladesh. Apart from blocking the sites, this country simply doesn't have access to a majority of streaming platforms.
For instance, Netflix. This is a known streaming service with the largest catalog available in the USA. Another example is BBC iPlayer, a UK platform available only in the United Kingdom. But did you know that if you use a VPN, you can access all the geo-restricted sites with ease in Bangladesh.
Simply change the IP address to the country you need, access the platform, and enjoy your favorite content, whether it's in audio, video, or textual format. Needless to say, the same applies to local Bangladeshi content which you can access from abroad with such service.
Best VPNs with Servers in Bangladesh
Speaking of local content, accessing it from abroad is a piece of cake if you have a Virtual Private Network by your side. Here are the best VPN providers with servers in Bangladesh, that will allow you that:
ExpressVPN: This is the best provider in 2021 and as such, we're glad that Bangladeshi people can buy it for enjoying some local content. It has a couple of servers in this country, and although they don't support L2TP/IPsec and PPTP, there's still OpenVPN support for added security.
CyberGhost: CyberGhost, with its 6,200 servers worldwide, has 48 servers in Dhaka. Just for your info, these aren't physical servers but they work equally as good, and they support P2P file-sharing.
HideMyAss: HideMyAss isn't the best provider you can get but it has servers in this country – 2 of them in Dhaka. You even get a free trial here, so you might want to check it out.
All you have to do now is to buy a subscription, install the apps, and enjoy your anonymous web browsing. For those worrying if this service is legal in this country – yes, it is, rock on!
Best VPNs for Bangladesh
It's time to see what are the best providers for those who don't necessarily want to access just local content. The best all-around VPN providers for Bangladesh are:
1. ExpressVPN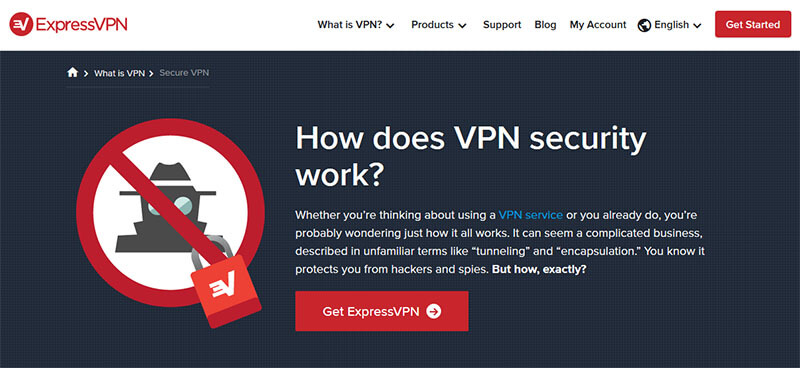 As we said, ExpressVPN is the best option in 2021. The reason for this is that it offers no compromises. From the get-go, you get a clear no-log policy, which is crucial for this country. In terms of speed, ExpressVPN beats every provider by quite a big margin.
This allows you to enjoy 1080p or even 4K streaming on Netflix or YouTube respectively. Speaking of them, ExpressVPN is good at unblocking geo-blocked sites, so you can access them from anywhere in the world.
And if security is your thing, know that the provider is armed to the teeth. You'll get 256-bit AES encryption, kill switch, DNS and IP leak protection, and split tunneling. All of this is accompanied by 3,000+ servers worldwide and 24/7 customer support.
Finally, there's a 49% discount and 3 months free for a 12-month plan. Sounds good, does it?
Grab ExpressVPN's 49% Discount >
2. NordVPN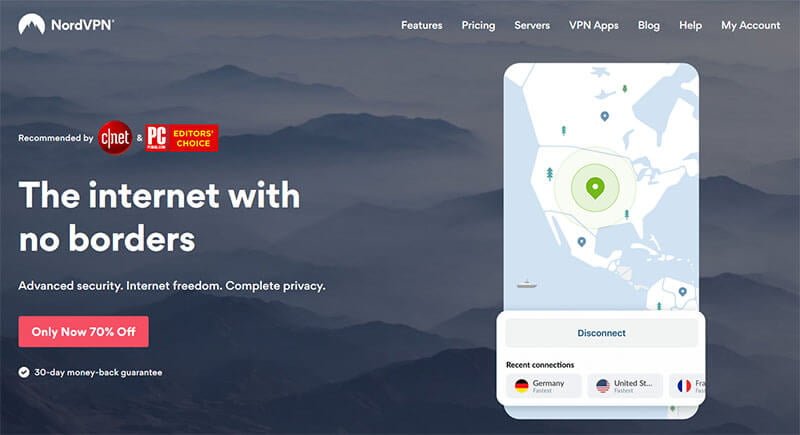 NordVPN is a respectable company in the world of cybersecurity. And if you ask us why, we could write an essay. For now, let's keep things short. The provider is one of the safest and most secure companies in the business.
For example, it offers a Double VPN feature for routing your traffic through two different VPN servers. Plus, there's CyberSec, which is an ad-blocker, and even Onion Over VPN, a feature for using the provider with Tor.
Speed-wise, we're talking about almost the best provider on the market. You'll be able to play games, stream, torrent, and browse smoothly. To make things even better, you get 5,500+ servers in 61 countries, so you'll never run out of choices.
This Panama-based behemoth also offers a no-log policy, which is great for this country. Take a look at some of its discounts by using the button below.
Enjoy NordVPN's Rock-Solid Security >
3. CyberGhost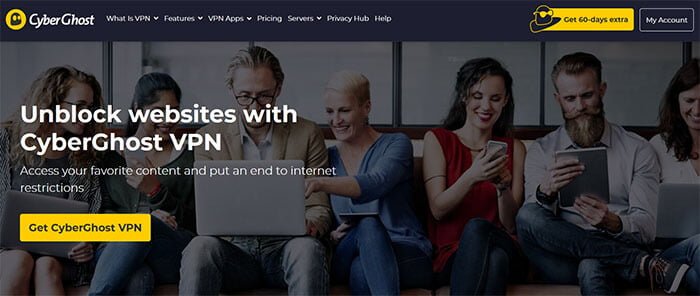 Don't let anyone fool you that cheap providers aren't good. CyberGhost is an exceptional provider that puts to knees more expensive providers with ease. Not only it's the largest one but also among the best in terms of features and speeds.
You'll like its dedicated servers for streaming and torrenting, as well as its ease of use. CyberGhost is very easy to install and use, making it great for newbies. Furthermore, it's very cheap, even cheaper than NordVPN, so if you wish to save even more cash, this is the one to go for.
Since it's stationed in Romania, it gives you a zero-log policy and tons of other security features and protocols. You won't go wrong if you buy it – that's for sure!
Why You Should Avoid Free Providers?
We don't hate free providers. Our site is all about honesty and helping you stay safe on the internet. However, free providers are at least a few levels below the paid ones. Security is lackluster, speeds are slow, and bandwidth is limited.
Many of them lack a zero-log policy and since they store logs, they can easily sell it to third parties – which they do! Speed-wise, they're very slow, reducing your internet speed by up to 80%! If you add limited bandwidth to it, you can get a clear picture of what you can expect.
Long story short, we don't recommend using free VPN providers when in Bangladesh… or elsewhere.
Summary
To summarize, Bangladesh isn't a country for those who care about internet privacy and freedom. Albeit, this issue can be solved with a proper VPN such as ExpressVPN. Should you decide to get it, you'll see how easy it is to regain your freedom online and enjoy the internet as intended.