Telegram is one of the most popular apps due to its heavy encryption and the fact that it is cloud-based. However, the problem is that there are a number of countries featuring heavy censorship when it comes to Telegram, and Russia is among them. Thus, in order to bypass these restrictions, you may want to install a Virtual Private Network. How it works and what your best options are, is what we will discuss down below.
Why Can't You Use Telegram in Russia?
The main reason for this is because the government has imposed a serious block and censorship on different messaging apps, including Telegram. While some consider it an example of a common geo-block, we see it more as typical censorship that shouldn't be tolerated.
Keep in mind that you can't do much when it comes to protesting the decisions that the Russian government has made. Much like in Saudi Arabia, China, and a couple of other countries, this messaging app doesn't work because of the heavy encryption that protects its users.
Luckily, there is an effective solution, even if you are currently in Russia and want to use this app. This solution comes in the form of a VPN.
Use a VPN to unlock Telegram in Russia
In order to unblock Telegram in Russia, you will need to invest a little more effort than what you are used to. However, as long as you install a reliable VPN, it shouldn't require much previous experience or tech knowledge.
How does a Virtual Private Network work in the first place? The main instrument that it uses is OpenVPN, which is an industry-standard tunneling protocol.
In order to bypass the geo-restriction of Telegram in Russia, you will need to connect to an alternative location.
That is exactly what a VPN does by tunneling your internet connection and encrypting your private communication. Thus, the algorithm will read as if you are in some other country where Telegram is allowed (for example, France or Germany).
Along with this, by installing an effective VPN, you will also get the opportunity to unblock numerous streaming platforms. This includes Netflix, Hulu, Amazon Prime, and BBC iPlayer. Also, you can enjoy torrenting without worrying about DMCA sanctions.
This is, of course, if that Virtual Private Network offers fine encryption (256-bit AES) and a set of instruments that can prevent leaks (kill switch, CyberSec, etc.).
Our in-depth guide to use a VPN
If you have never used a VPN before, do not fret! It is so simple. Just follow these steps in order to use and text your friends through Telegram:
Sign up to and download the app for the VPN of your choice (check out our list below)
Sign into the app using your login details
Open the servers list and select one that is NOT located in Russia
Connect to that server and start using Telegram messaging app freely.
Now you can use Telegram in Russia with no issues at all!
The Best VPNs to bypass censorship in Russia
You will want to pay extra attention when it comes to subscribing to a Virtual Private Network. Unfortunately, free providers are inefficient and may sell your data to third parties.
Additionally, many of them aren't as effective as you would presume. In fact, not all VPNs are working in Russia, which is why we have suggested the following WORKING options.
ExpressVPN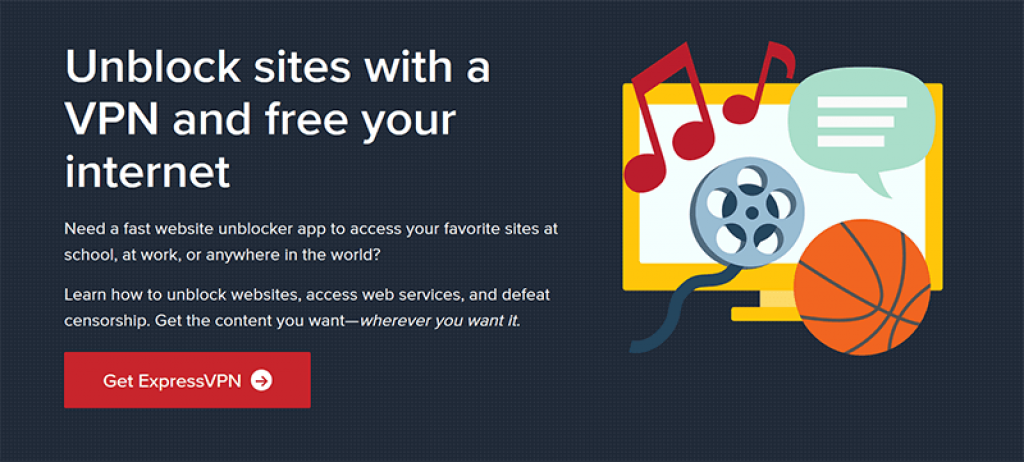 ExpressVPN is a premium VPN service that is considered to be the best when it comes to operating from Russia. It offers a large server park of more than 3,000 servers in just below 100 countries.
What you will be most fascinated by is the incredible speeds that you will get to experience. We found that, no matter what location you are trying to connect to, the drop won't exceed 15%.
This VPN offers great device compatibility, security, a no-log policy, and an effective customer service team. All of this makes it a choice worth your time and money! Find out more and sign up by clicking below in order to bypass censorship easily:
Bypass censorship easily with ExpressVPN >
NordVPN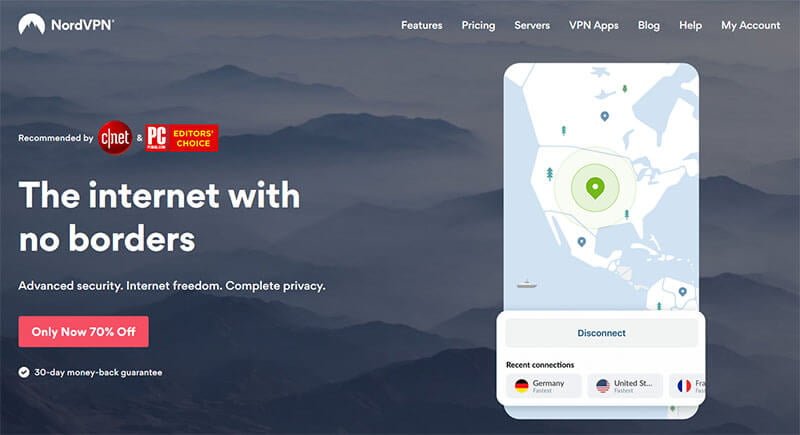 The second best option when it comes to bypassing geo-restrictions has to be NordVPN. Based in Panama, you have nothing to worry about in terms of privacy due to its strict no-log policy.
You will also love that this VPN offers more than 5,500 servers, of which many are set in the US and Europe. This means that you will have thousands of locations to choose from to unblock Telegram, even while in Russia.
Needless to say, you will enjoy splendid protection and performance. This is due to the industry-standard encryption and an array of instruments that prevent malware risks and leaks.
NordVPN : get up to 70% discount >
CyberGhost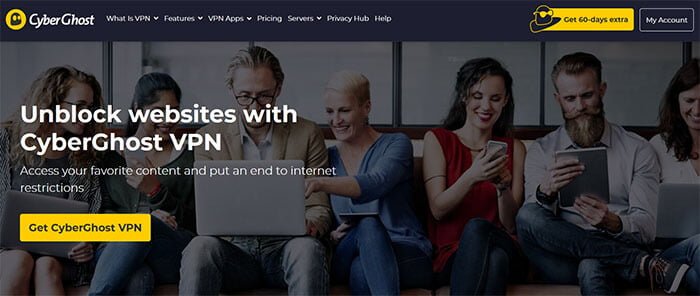 Our last option is CyberGhost, which is considered to be one of the most affordable VPNs on the market. It comes at a price of $2.75 per month for a two-year plan.
For this offer, you will be getting a variety of features and an innovative VPN service. Thus, you are looking at more than 6,000 servers to choose from that are set in 90 countries.
If you were hoping to unblock apps, like Telegram in Russia, the great connectivity offered by CyberGhost will help you do so. Whether you are connecting to servers in the US, the UK, or some other European country, the speed and ping are going to be more than fair.
Lastly, the customer service offered by this provider is simply phenomenal, given the 24/7 live chat feature! Plus, it comes with a 24 hour free trial to test out the service!
Avoid all the restrictions online thanks to CyberGhost >
Wrap Up
Telegram is a phenomenal messaging app that you can benefit from no matter your current location. Thus, while Russia may block it, you can bypass the restrictions by installing some of the aforementioned VPNs!