If you are currently outside of the United States, you may not want to miss out on the latest episodes of your favorite CBS TV show. What you will find is that CBS has restricted its access to anyone who is not currently inside the United States (i.e. abroad). Still, there is an effective solution to this issue, and it comes in the form of a Virtual Private Network. How to unblock and watch CBS is what we will be discussing down below. Read on!
What is CBS Live? (Popular TV Shows Included)
The Columbia Broadcasting System, more commonly known as CBS, is a television and radio network that has been operating for almost a century now. While it began its radio broadcasting back in 1927, the first television content premiered back in 1941.
Today, it is part of ViacomCBS and a subsidiary to the CBS Entertainment Group. It has its headquarters in NYC, where most of its operating facilities are situated, as well. Also, it has a couple of other offices, including the CBS Studio Center in Los Angeles.
CBS is among the most successful companies in the United States, as Fortune 500 rated it 197th back in 2018. This is taking its gross revenue into consideration. While it was first founded as a radio network, it now places most of its focus on television, as it has experienced steady growth in the past few decades.
Among the TV shows that made CBS so popular is MASH, which ran for 11 seasons straight. During the 1970s, the television network offered a couple of other hits, including One Day At a Time, Lou Grant, The Dukes of Hazzard, and Dallas.
In the next decade, CBS managed to put itself in front of ABC and NBC. The effort was made through shows such as Falcon Crest, Simon & Simon, and Magnum, P.I.
In 1993, it premiered the Late Show with David Letterman, which proved to be a huge success and managed to compete with The Tonight Show. If we were to talk about the most successful decade for CBS, that would be the 2000s.
This is when CSI: NY and sitcoms, such as How I Met Your Mother, Still Standing, Two and a Half Man, and The Big Bang Theory premiered. Also, CBS renewed its contract to stream the Super Bowl.
What it is most known for is being one of the first broadcasting networks to premiere colored TV shows and movies.
CBS Live Error Message – Why Does It Appear?
Unfortunately, if you are not located in the US right now, you will receive an error message when you try to access live content on the CBS website. This is because of geo-restrictions, which is something most streaming sites use to prevent users that are not in the country from accessing their content.
Luckily, there is a quick and easy solution that you can use to get access and watch CBS content abroad – a VPN.
Avoid geo-restrictions on CBS with ExpressVPN >
How Can a VPN Help?
Not being able to stream CBS live can prove to be quite irritating. This is the main reason why you will want to install a Virtual Private Network. Using a VPN is quite simple, really.
What it does is encrypts your private internet connection and tunnels it to a public network by using an alternative IP address. The algorithm would usually restrict your access to CBS if you were abroad. However, by connecting to a US server you will be able to access the relevant content.
You can easily understand a VPN by visualizing a tunnel that is set between your current location and the alternative location inside the USA. Along with this, a Virtual Private Network should provide reliable encryption and ensure that you enjoy anonymous browsing.

Also, this type of service proves to be quite efficient if you want to perform P2P transfers without anyone finding out. In fact, many people in Canada use a VPN to be able to watch CBS Live too.
How to Unblock CBS Outside the US Easily?
As we mentioned, using a VPN is very simple. Here is how you can use a VPN to watch CBS live when you are abroad:
Sign up to a VPN from our list below and download the app
Sign into the app with your login credentials
Open the list of servers and select a US-based option and connect to it
Visit the CBS site (https://www.cbs.com/all-access/live-tv/), sign up or sign in, and choose the content you would like to watch
And voila! That's all there is to using a VPN 😉
Best VPNs for Watching CBS Live Outside the US

If you were hoping to stream CBS while traveling abroad, you will need to find a VPN that is able to provide you with this ability. It is a fact that not every provider can ensure this. However, there are more than a few leading names that can.
1. ExpressVPN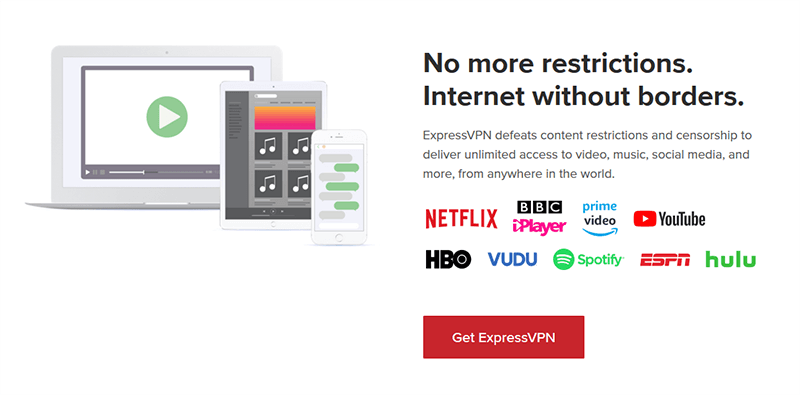 This premium Virtual Private Network is considered to be the most effective for unblocking content anywhere in the world. Thus, watching your favorite CBS TV show abroad shouldn't be an issue once you install ExpressVPN.
We love the sizable server park that features several thousand servers across the globe, as well as phenomenal speeds. You shouldn't experience a dramatic speed drop, which is common for most VPNs.
Along with this, you will be enjoying industry-standard encryption in the form of 256-bit AES. ExpressVPN also has a myriad of tunneling protocols, including OpenVPN, IPSec, PPTP, and L2TP.
Lastly, if you encounter any issues while watching CBS live (or something else), ExpressVPN offers an effective live chat feature that should provide help within minutes.
Enjoy 49% discount and 3 months free at ExpressVPN >
2. CyberGhost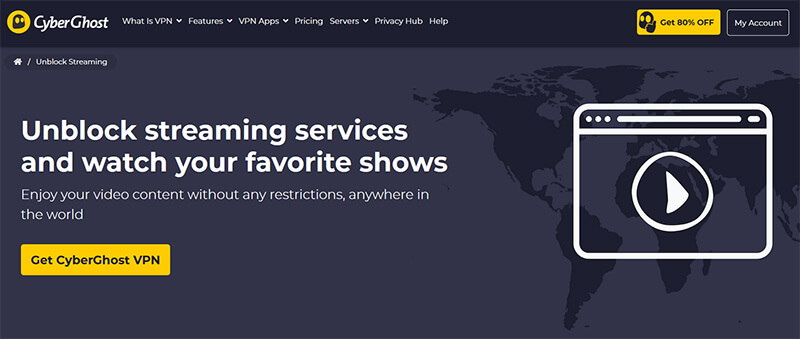 As our second choice, CyberGhost is probably the best budget-friendly option out there. You can get a three-year subscription for as low as $2.75 per month. CyberGhost offers a 45-day refund on 6 month, 1 year, 2 years and 3 years memberships if you are not satisfied with the service.
Much like ExpressVPN, this Virtual Private Network offers global coverage. This includes more than 6,000 servers, with over 1,000 set inside the US. This means that unblocking and accessing CBS when abroad shouldn't be an issue.
Also, you will be happy to enjoy great leak protection, as well as Romanian jurisdiction that is privacy-friendly. Overall, it is a worthy choice for anyone who wants to enjoy a stress-free VPN service.
Watch CBS live outside the US with CyberGhost >
3. NordVPN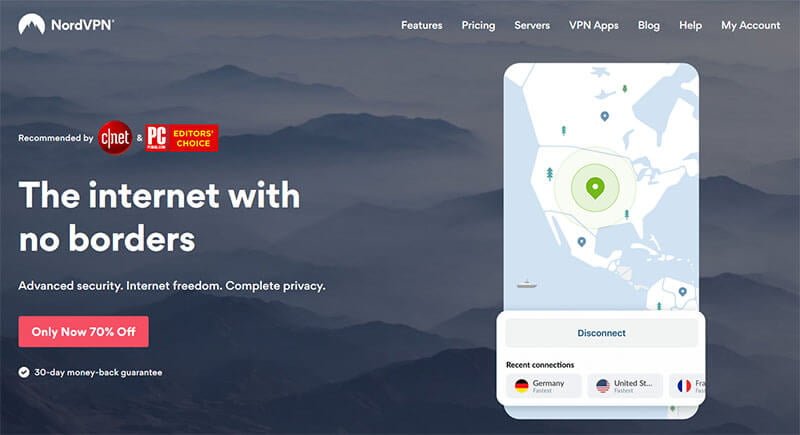 Last but certainly not least is a Virtual Private Network that is based in Panama, NordVPN.
It is considered to be the most effective when it comes to accessing different streaming sites. We found that the 5,500+ servers that it offers, along with a reliable tunneling ability, make it an excellent choice for accessing and watching CBS live and in High Definition.
NordVPN is not only known for its flawless ability to bypass geo-restrictions but also for unlimited torrenting. It also offers a robust security aspect that is highlighted by CyberSec, a kill switch, and a bunch of other instruments.
This is all to say that subscribing to NordVPN is a decision that you won't regret!
Take advantage of NordVPN's speed >
Wrap Up
CBS is a phenomenal television network that offers content for both young and adult audiences. That is why missing out on it while traveling would be quite a shame. Keep in mind that the best VPNs can be used with Amazon Fire Stick as well as other devices.
We did our best to help you, and now it is your turn to choose between some of the leading names in the industry (including the ones we mentioned above).