If you are a fan of online television services, then you have probably heard of Now TV. It is owned by a British Satellite provider, Sky. However, what you want to know, especially if you are currently abroad, is how to enjoy Now TV outside of the United Kingdom? The simple answer is – by using a VPN.
In this article, we will be going through the main features of Now TV, as well as how can a Virtual Private Network help you unblock all the content.
What is Now TV?
As we have mentioned above, Now TV comes in the form of an internet television service and greatly differs from pay channels common for the US and the UK. It was launched back in 2012, with the United Kingdom being the first country to enjoy its service.
Today, it does offer global coverage and is available in a number of countries, including the US, Germany, Italy, Spain, and the United Kingdom. Probably the most important fact about it is the overall device compatibility.
You can access Now TV using several different devices, including Windows, iOS, Android, Apple TV, Chromecast, PlayStation, Roku, Xbox, and even YouView. Along with this, a cool thing about Now TV is that you can not only stream live content but also enjoy on-demand shows, including the ones provided by Sky and other channels.
Of course, nothing of this can be done unless you can bypass the error message and access the popular shows you want to watch from abroad.
Now TV Popular TV Shows
Now TV is a versatile online television service that doesn't only stream TV shows, but also live sports events, movies, and even news. Thus, it is suitable for a diversified audience, including those that enjoy comedy, drama, horrors, and thrillers.
In our opinion, the shows that you simply shouldn't miss when watching Now TV are The Sopranos, The Outsider The Jinx as well as The Righteous Gemstones and Patrick Melrose.
Keep in mind that most of the popular TV series watched with Now TV come either from Sky or HBO.
Now TV Error Message – Why Does It Happen?
Well, while Now TV doesn't work as a regular TV channel, you will still encounter the same error message when trying to watch it while abroad.
This happens because the online television service does offer exclusive content to just certain countries, including the UK, Germany, Italy, and Spain. What this means is that you are currently in a location other than these you won't be able to access its content.
How Can a VPN Help?
The fact that the error message is undisputably related to your IP address makes Virtual Private Network the only reliable solution. There is a good reason why this internet service has become so popular in the past couple of years.
Unblock Now TV abroad with ExpressVPN >
What it does is tunnel your internet connection from your current location to a server anywhere in the world. This is, of course, if you are using a reliable VPN. Top VPNs will offer optimal security aspects and a myriad of tunneling protocols that will operate with different devices (including OpenVPN and IPSec).
By hiding your original IP address and tricking the detection system into thiking that you are currently at the alternative location you chose, you will be able to bypass the geo-restriction and stream Now TV from abroad.
How to Unblock Now TV Outside the UK Easily?
While the workings of a VPN behind the scenes can be quite complicated, using one is really simple. Here is how you can use a VPN to easily unblock most streaming sites, including Now TV:
Select one of our top rated VPN options from the list below and sign up to a subscription option of your choice
Download the relevant app from the provider website and sign into it using your login details
Open the list of servers, find a server based in the UK, and connect to it
Once connected, visit the Now TV site, sign up or sign in
Search for the content you want to watch and enjoy 😉
As easy as 1, 2, 3, and you are done!
If you are planning to only use your VPN on your Windows device, check out this list of the best options for Windows: https://monkeyprivacy.com/best-vpn-windows/
Best VPNs to Watch Now TV Outside of the UK
While a VPN can be of great help, not every provider offers a reliable unblocking ability. Only the best VPNs are able to unblock Netflix and other streaming services like Now TV, Hulu, and DirecTV. Here are some of the top options that we recommend.
1) ExpressVPN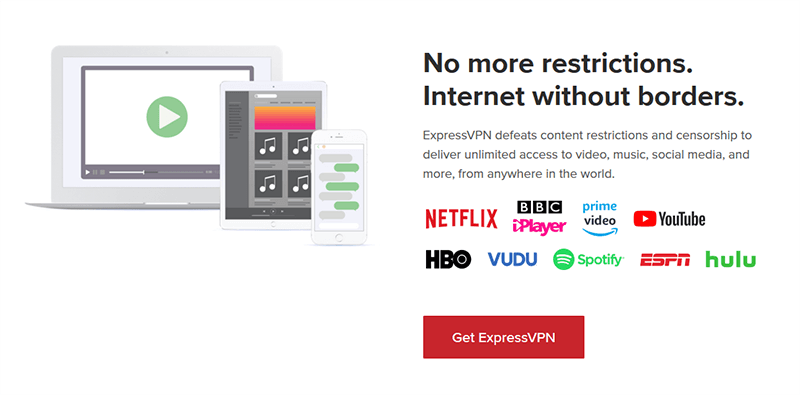 Talking about ExpressVPN, it is safe to say that its privacy policy could not be clearer. This is the main reason why we see it as a product that you might enjoy. Recommended by Reddit users for its anonymous browsing, we are happy to notice that this provider is set in the British Virgin Islands.
Thus, you will not have to worry about the aforementioned 5/9/14-Eyes alliance, as this set of islands doesn't adhere to those regulations.
Not only that, but they're also aren't any data retention laws that can affect your privacy. Additionally, this provider offers a strict no-log policy. Thus, you will be safe from third parties bombarding you with irrelevant ads.
Frankly, ExpressVPN is considered one of the leading providers for its robust security, as well as the number of offered servers. This means that you can safely connect from over 3,000 servers across the globe.
It also means that accessing Now TV abroad, whether you are in the US, Spain, Italy, and Germany should be incredibly easy. Last but not least, this provider has efficient customer support that should take care of any issues you might have.
This all makes ExpressVPN worth its higher price. If you would like to sign up for this VPN (and we recommend you do!), click here:
2) CyberGhost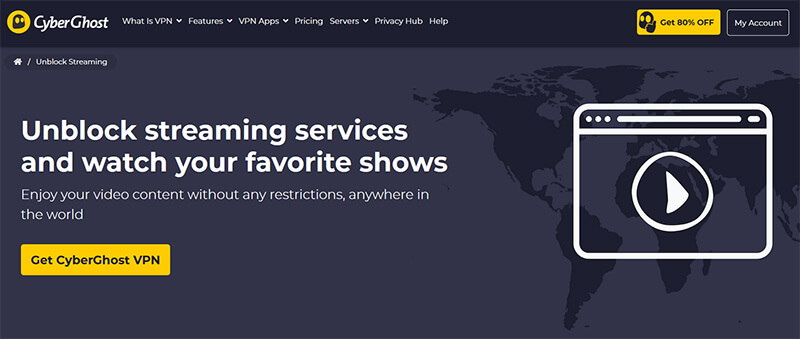 As one of the most affordable VPNs, for which you can pay less than $3/month, it is incredibly versatile. Thus, you are looking at over 6,000 servers that are set in around 90 countries across the globe.
These stats even beat NordVPN, which was considered to be the best in this category for a long time. The fact that CyberGhost offers thousands of servers on all continents except Antarctica contributes to its overall value.
The device compatibility of this VPN is what makes it a superb choice, especially when it comes to accessing Now TV outside the United Kingdom. We did a couple of test sessions and found 0 issues in terms of connectivity.
Not to forget, CyberGhost does offer a superb security aspect with 256-bit AES encryption and a featured kill switch. To find out more about their 45-day money-back guarantee or to subscribe to CyberGhost, click the button below:
3) NordVPN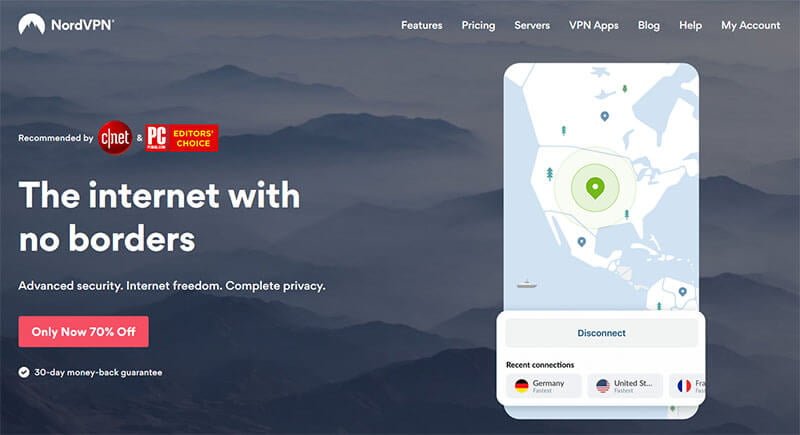 By subscribing to NordVPN, you will get to enjoy affordable pricing options and over 5,500 different servers. You also have the ability to access global entertainment content. The fact that NordVPN can unblock more than 150 popular streaming sites across the globe makes it a worthy choice.
This means that you will be able to enjoy catalogs delivered by Netflix, Hulu, Amazon Prime, BBC iPlayer, and other sites with no restrictions. This is not all, as that ability increases your chance of enjoying local sport TV channels.
Also, it offers an array of leak protection elements, including a kill-switch and shared IP address. Thus, if you were hoping to enjoy a stress-free Now TV streaming experience during your trip outside the UK, we would suggest NordVPN. Click here to sign up or get more information:
Wrap Up
If you were wondering how to unblock and watch Now TV while traveling abroad, we hope this article proved to be a valuable source of information.
A Virtual Private Network is the best solution there is as long as the provider does offer fast and sizable server parks, trustworthy privacy policy, and a robust security aspect!