Brazil is one of the largest countries in South America. However, it doesn't enjoy as much internet freedom as many North American countries. One of the main geo-restrictions there is US Netflix, which isn't accessible for Brazilian residents. But, as of today, that's not a problem. With a simple trick that we're going to show you, you'll able to unblock this website in a few seconds and watch all the content you want! Read carefully what we have to say.
How to Unblock and Access Netflix US from Brazil?
One thing that makes Netflix US so tricky to unblock is the fact that it's available only in the USA. Logical, right? Well, this platform has anti-VPN and anti-proxy measures that prevent you to unblock it even when using the service. The same can be said for Amazon Prime and Hulu.
As we said, though, this doesn't have to discourage you right away. While it's true that most VPNs on the market can unblock US Netflix, it's also true that very few of them can do it reliably. This service lets you change your online location, giving you access to foreign geo-restricted platforms.
Needless to say, you're going to be using this software for the little trick we have to show you. All you need is a good VPN that is working in Brazil, and voila! Here's what you need to do:
1. Subscribe to a Virtual Private Network
The first step is to get a subscription to a VPN provider of your choice. One provider that consistently works with this platform is ExpressVPN. It also lets you unblock and watch Disney+ and even Hulu if you want.
2. Download and Install the Apps
Upon buying the subscription, it's time to download the apps for the platform you're going to use. Sign in with your credentials and move to the next step.
3. Connect to a server located in the USA
Below the connection button, click on the randomly-generated country that appears. The server list will open, and here, scroll down to find the United States. Click on it and the available servers will pop up.
Choose the one you want and use the connection button to establish a connection.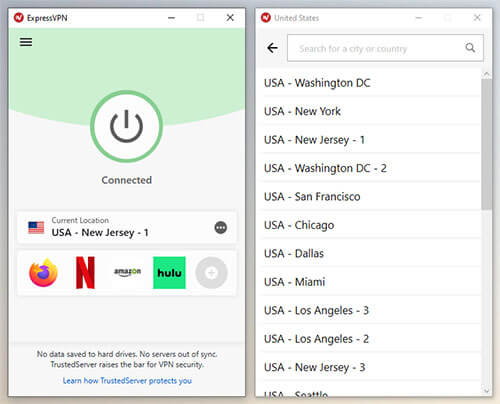 4. Enjoy and watch Netflix US from Brazil
You now have a US IP address that will make Netflix US accessible from Brazil or anywhere else in the world. See how easy that was? It's even easier the next time, as you'll only use the third step!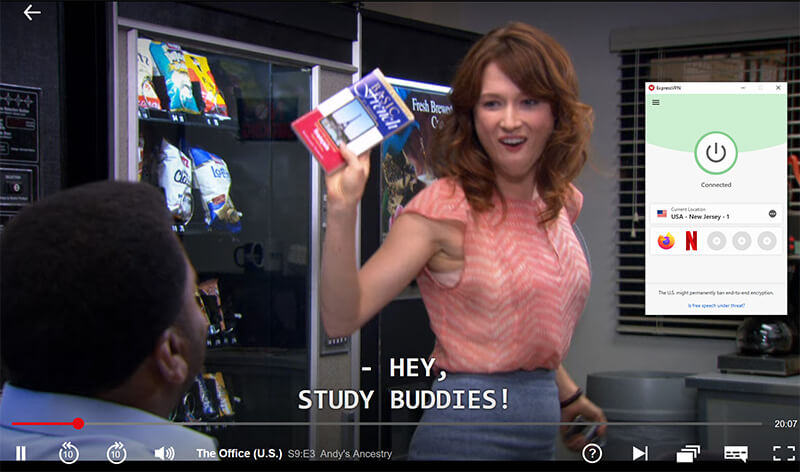 Best VPNs to Unblock and Watch Netflix US from Brazil
We mentioned that there are a few VPN choices that will unblock the US catalog successfully. As we're in a good mood, we'll give you a couple more choices – look below!
1. ExpressVPN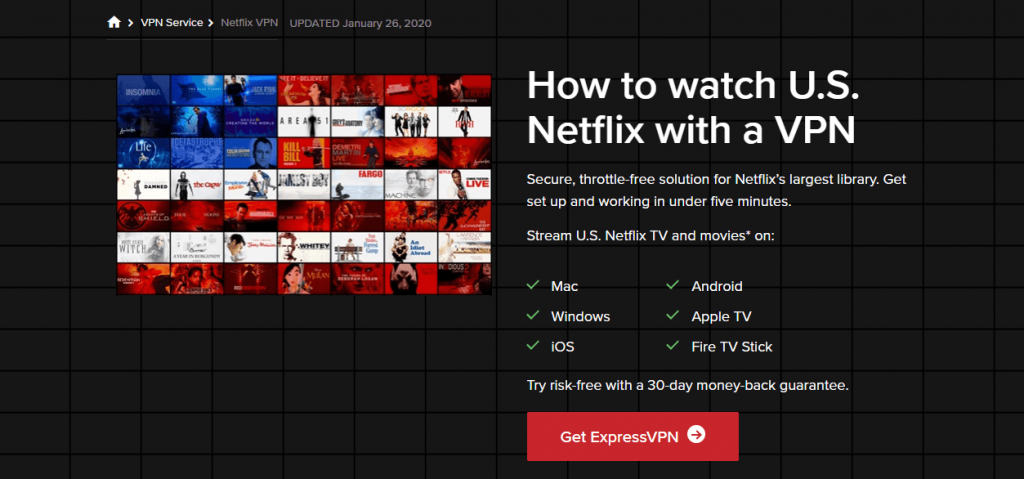 ExpressVPN is simply the best option out there. There are many reasons for that, but one of them is the sheer speed that it provides. Speeds are very important for streaming, so rest assured that the provider will handle your Netflix needs like a champ.
What about bypassing geo-restrictions? To put it simply, you can unblock and watch this platform from ANYWHERE in the world, and not only Brazil! Moreover, it works for sites like Hulu, Prime Video, DAZN, and ABC, as well.
In terms of security, ExpressVPN uses bank-grade 256-bit AES encryption coupled with a kill switch. We like that it's a zero-log policy, so it won't keep your browsing history or any personal data.
Once again, you'll get a huge discount if you buy it today. And for a price this low, you'll bang your head against the wall if you miss it.
Watch Netflix US from Brazil With ExpressVPN >
2. NordVPN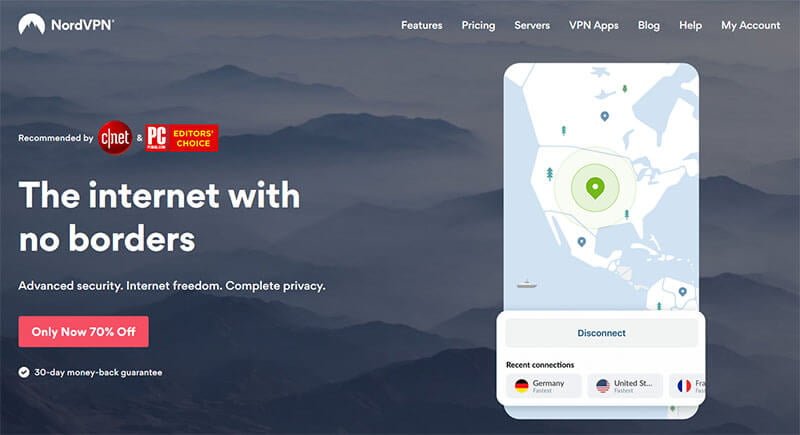 NordVPN is known for many things and unreliability isn't one of them. The provider packs 5,700+ servers worldwide, of which hundreds of them are in the USA. This makes it great for unblocking and watching US-based platforms, such as Netflix, HBO GO, and Hulu.
Speed-wise, NordVPN is indeed a champ, alongside ExpressVPN. It handles not only Full HD but also 4K video content, resulting in superb streaming experience. Due to its SmartPlay feature, you'll also enjoy security and privacy while watching your favorite shows.
And if ads are annoying to you, NordVPN's CyberSec will block them like it's a joke. Being from Panama, this is a no-log provider, offering 256-bit encryption, an automatic kill switch, and IPv6 leak protection. In short – everything you need!
Unblock Netflix US in Brazil With NordVPN >
3. CyberGhost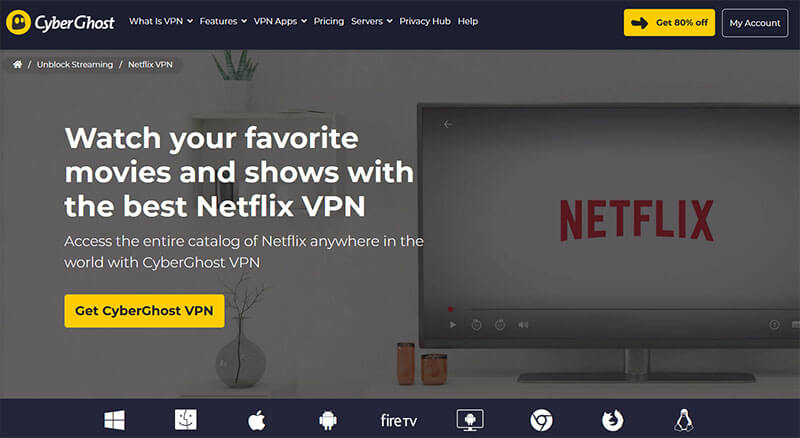 Lastly, we have CyberGhost on the list, a great provider from Romania. The selling point of the provider is probably its number of servers – 7,000+ them in 90+ countries! Apart from being huge like an elephant, the provider is of exceptional quality.
Our tests showed that it has impressive speeds, as well as the ability to unblock US Netflix from Brazil. Poorer Brazilian residents will also love it for its price. It's VERY affordable, being the cheapest VPN provider on the market, alongside Surfshark.
Due to its jurisdiction, it stores no logs and packs the latest security features. If you're thinking of buying it, let us recommend to you its 3-year plan. It's worth every dollar, especially since it's dirt-cheap!
Enjoy the American Version of Netflix in Brazil With CyberGhost >