When it comes to exposing the true Mediterranean beauty, Cyprus is probably a prime example of that. With beautiful beaches stretching for miles, old castles, and interesting monuments to see, visiting this country should be a must-do in your life. But, this country isn't without its flaws. Internet access isn't unlimited and more than a few sites are geo-restricted. Using a VPN will, however, solve these issues, so let's see what are the best choices for Cyprus in 2021.
Why You Should Use a VPN in Cyprus?
Do you want to watch all the sport you want? Or perhaps, enjoy the online freedom to the fullest? In that case, you should consider using the best VPN for Cyprus. Let's see why and how it can help:
Avoiding Government Surveillance
Cyprus is a small country with under 2 million residents. But, that doesn't mean they have all the internet freedom they want. Sure, accessing Facebook, YouTube, and Instagram won't be a problem. Another problem is into play and it's called DNS hijacking.
DNS hijacking is implemented by the government as a means of restricting your internet access so that it fits their policy. Basically, your ISP intercepts your DNS traffic, redirects it to its servers, and applies its own resolutions to it.
That way, you're allowed to access websites that the ISP wants you to. The worst thing is that you don't even have a clue! As much as it sounds terrifying, in reality, it isn't. However, with the ever-changing internet laws in this country, you never know when it can become a problem.
For that reason, a VPN is a must-have in Cyprus. It will protect you by hiding your IP address, thus rendering you invisible to your ISP. In this scenario, the ISP can't do anything to you and you're free to roam the internet.
Using Public Wi-Fi Networks Safely
Being a tourist attraction, Cyprus has hundreds of public Wi-Fi networks. Tourists take a lot of photos and they want to brag about their traveling endeavors all around the internet. Connecting to a public Wi-Fi network without protection is asking for trouble.
Hackers are lurking around every corner and their favorite spots are usually public networks. The reason for that is that they're not encrypted, so they can easily hack it and access data of people connected to them.
If you're one of them… well, you might be in trouble. When using a public Wi-Fi network, the router assigns you its IP address. But, if you use it and you connect to a VPN while in Cyprus, you alter your IP and hackers can't take advantage of you. Sounds great, doesn't it?
Accessing Geo-Restricted Streaming Platforms
Streaming lovers will probably defy this service because it unblocks streaming platforms easily. You can not only watch Netflix from abroad but also access porn websites normally blocked. Cyprus isn't the richest country in terms of streaming platforms but, as you can see, the solution is right in front of your eyes.
Unblocking Netflix, BBC iPlayer or HBO GO in this country is fairly easy. All you need to do is to buy a VPN subscription, connect to a server (in the UK, US…), and enjoy streaming even in Cyprus – voila!
Best VPNs With Servers in Cyprus
This country doesn't attract only tourists but VPN providers, too! And luckily, some of the best providers on the market have servers there. Take a look:
ExpressVPN: ExpressVPN is the best provider on the market, offering 3,000+ servers in 94 countries. It also has fast-speed servers in Cyprus, so you can enjoy streaming, torrenting or browsing safely and securely with its VPN.
NordVPN: NordVPN comes with 5,800+ servers in 59 countries, of which 8 servers are located in Cyprus. The provider is known for its superior privacy and security, making it a great choice for this country.
CyberGhost: CyberGhost is the largest provider on the market, so it's not strange that it has 24 servers in Nicosia. Although these are virtual servers, you get to enjoy high-speed torrenting and streaming with them.
Installing the VPN provider of your choice is quite easy. Click on the one you want above, get a subscription, install the apps, and enjoy your privacy.
Best VPNs for Cyprus in 2021
If you're a resident of Cyprus or currently in vacation there and you want a VPN provider for all purposes, here are the best choices you can get:
1. ExpressVPN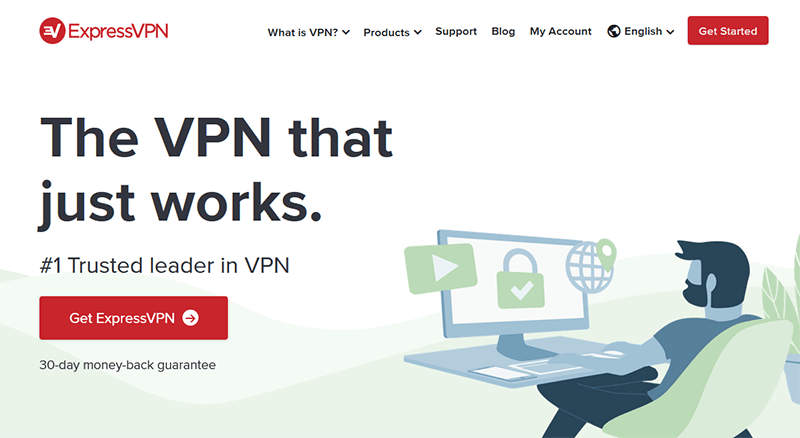 ExpressVPN is an epitome of quality and reliability. This provider has the fastest speeds on the market, which is a huge advantage in terms of web browsing, streaming, and torrenting. With its 3,000+ servers worldwide, bypassing geo-restrictions will be as smooth as olive oil in the pan.
We tested it with streaming platforms and it unblocked Netflix, BBC iPlayer, Disney+, and even Hulu. For Cypriot people, this will be a blessing since they can enjoy Narcos or The Witcher in their full glory! Security-wise, ExpressVPN is nothing short of perfection.
It uses military-grade encryption coupled with a Kill Switch and DNS + IP leak protection. We like that it doesn't store logs, so your data and browsing history will vanish in the thin air. Last but not least, it supports up to 5 simultaneous connections and has 24/7 customer support available through live chat.
Should you decide to buy ExpressVPN, know that it offers a 49% discount and 3 months free for a 12-month plan.
Unblock the Internet in Cyprus With ExpressVPN >
2. NordVPN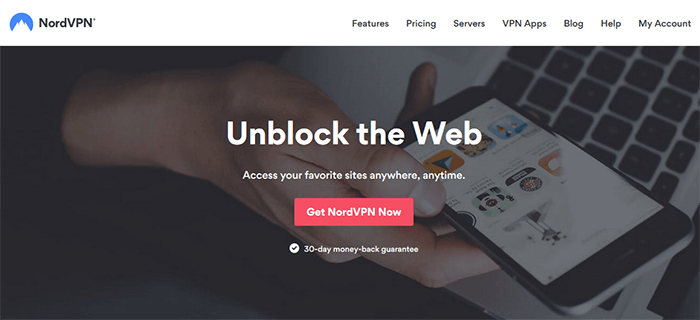 NordVPN is another solid option for demanding users. You can pretty much call it a luxurious VPN because of its roster of features. Apart from a huge server network, the provider offers superb security and very fast speeds.
Whether you're streaming, torrenting, gaming or browsing the internet, this provider will give you an experience of your life. It has 256-bit encryption, CyberSec for unblocking ads, and even a Double VPN feature for routing your traffic through two different servers.
The addition of SmartPlay is a welcome one when it comes to streaming and if you want, you can even use Tor with it. With unlimited bandwidth from NordVPN, exploring the depths of the internet will never be interrupted, making all the online activities enjoyable.
Being from Panama, NordVPN doesn't store logs, which is crucial for staying anonymous online.
3. CyberGhost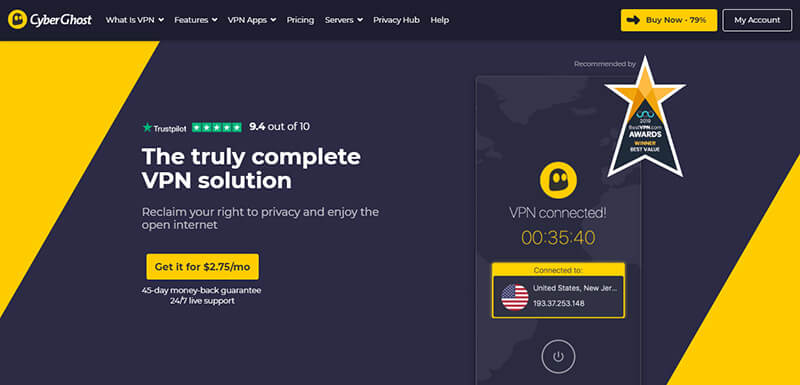 CyberGhost is a Romanian provider with lots of features under its sleeve. For the start, it's a great choice for beginners due to its low price and simple interface. But, if you're a demanding user, CyberGhost will satisfy you, too. After all, you can't say 'no' to 7,000+ servers that it offers!
The provider comes with dedicated servers used for streaming and torrenting. These can unblock certain sites like Netflix, Hulu, HBO GO, and BBC iPlayer, and torrenting servers are here to make sure that you're safe while enjoying P2P activities.
Connecting multiple devices is easy, as CyberGhost allows up to 7 simultaneous connections. If problems arise, its 24/7 support is going to get it fixed in a couple of minutes. Such a great VPN for the price!
Enjoy Privacy and Security in Cyprus With CyberGhost VPN >
Summary
Staying safe and secure online should be your top priority nowadays. In Cyprus, having the best VPN will bring a smile to your face and give you peace of mind that we all want. Not only will you be able to access blocked sites but also enjoy freedom and privacy online.
ExpressVPN, our recommendation, can help you with that. It's the most reliable provider we tested and it isn't going to disappoint you, either. Grab it now and get 15 months' worth of subscription for a discounted price!