Nigeria isn't a country that enjoys the biggest amount of freedom online. With freedom taking a downward spiral, its residents are struggling to preserve their privacy and security. For these, and many other reasons, using a VPN in Nigeria is a must in 2021. Today, we're going to talk about the top 3 VPNs for Nigeria and see what are your best choices. Privacy and security online are easy to get with these easy-to-use providers.
Why Do You Need a VPN for Nigeria?
Before we talk about VPNs for this country, it's important to grasp why you need to use them here. Planning a trip to this Nigeria? Well, here are 3 reasons for getting a VPN:
Avoiding Government Surveillance
While the country has a very high internet penetration rate, its online freedom is on a rapid decline. The Nigerian government wanted full control over what its residents do view and share online and in 2014, it was proven that they finally got it.
At that time, WikiLeaks found out that the government is using FinFisher, a,phishing software, which is usually implemented by hackers to steal your data. Furthermore, the government made one more step toward doom in 2017.

It complied with the NCC's (Nigerian Communications Commission) request for blocking more than 20 sites in support of Biafra independence. Even worse, they still retain users' data online, as it is required by the NCC, which they openly stated on their website.
Internet Service Providers in this country are obligated to store your data for AT LEAST one year! Also, they're in close relationship with the authorities and they exchange this info back and forth, to prevent potentially illegal activities and cybercrime.
For us, this is a direct hit at users' privacy which shouldn't go under the radar. To avoid this problem, use the best VPN possible in Nigeria, change your IP and also your location, and enjoy anonymous web browsing.
Bypassing Censorship
What about censorship? Is this a problem in Nigeria? Of course. Whenever the government starts interfering with the online space, problems start to arise. While sites like Facebook, WhatsApp, and YouTube are still available, you still can't express your thoughts online freely.
The Cybercrimes Act from 2015 is still at large, and the government often uses it as an excuse to arrest online activists and bloggers. In fact, it happened a few times at this point. So, when it comes to censorship, don't expect many blocked sites here, but rather the lack of freedom of speech.
If you fear that you might put yourself in danger, use a Virtual Private Network and bypass this issue easily. Needless to say, journalists and bloggers MUST use a VPN in Nigeria.
Unblocking Geo-Restricted Sites
Nigeria isn't exactly a country where the whole internet space is at your hand's reach. Well, it's actually the opposite, to be honest. Streaming platforms like Netflix, Hulu, or HBO GO are just some of the platforms that you can't access from this country.
And since these platforms can usually be accessed from the USA only, you'll need a new IP address to access them. As we mentioned, having the best VPN possible will allow you to change your IP, making it seem like you're from another country.
Having a VPN for streaming purposes is important, so don't go for unverified solutions.
Best VPNs With Servers in Nigeria
Traveling abroad oftentimes means that you're going to miss your favorite local shows at home. That won't be a problem if a VPN provider has servers located in Nigeria. Here are our top 3 picks for that purpose:
CyberGhost: CyberGhost is a Romanian provider with 7,000+ servers worldwide, of which 24 are in Lagos. These are virtual servers but they're great for streaming and even torrenting.
Surfshark: Surfshark is the best cheap provider on the market, offering a few servers in this country. It has fast speeds and solid security that many users will like.
HideMyAss: HMA covers the entire planet with fast-speed servers, and it even has 2 of them in Lagos. It's not usually our recommended option but it's very good in terms of server coverage.
To get a VPN provider of your choice, just click on the one you want, subscribe, and follow the instructions. It's easy and takes less than 5 minutes to set up.
Best VPNs for Nigeria
If you're a resident of this country, you just want a quality Virtual Private Network for all purposes. In that case, here are our best VPN providers for Nigeria that will give you premium-grade performance:
1. ExpressVPN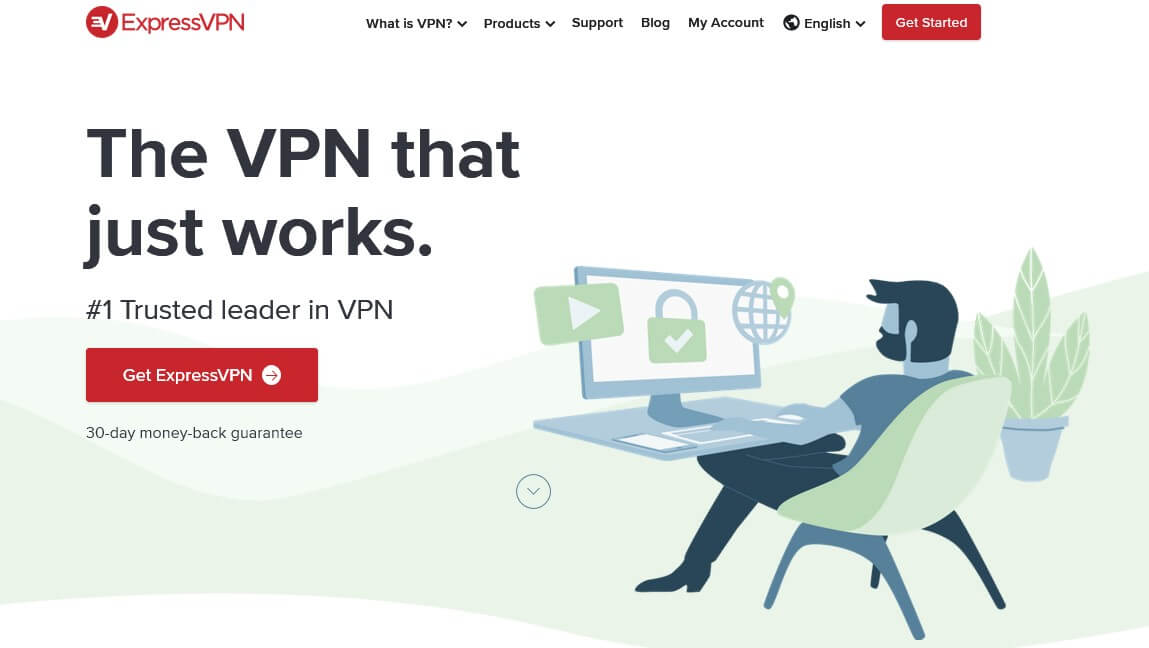 ExpressVPN doesn't have any servers in this country. However, it has 3,000+ servers in 94 countries and packs tons of features at a relatively affordable price. For the start, it has the fastest speeds, which opens up possibilities for streaming, torrenting, web browsing, and even gaming with low pings.
Apart from its speeds, the provider unblocks streaming platforms easily. Nigerians will enjoy Netflix with it but also Amazon Prime, Disney+, and ABC. Security-wise, it uses 256-bit AES encryption paired with a kill switch, for added security.
Giving you unlimited bandwidth, you can explore the internet to your heart's contempt. And if something goes wrong, its 24/7 customer support is always here to help. ExpressVPN offers up to 5 simultaneous connections, allowing you to protect multiple devices in your home.
Read our ExpressVPN review to see why it's our #1 and also the best VPN for Nigeria in 2021. Or perhaps, get it now and you'll get a 49% and 3 months free for an annual subscription plan.
Get a 49% Discount on ExpressVPN website >
2. NordVPN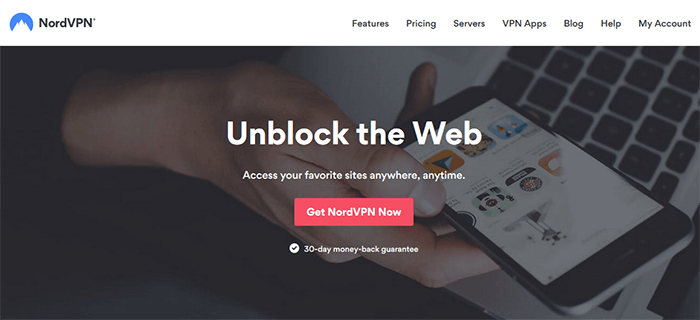 NordVPN delivers stunning performance, thanks to its blazing-fast speeds and impressive security. Nigerian residents definitely need it, and one of the reasons is that it stores no logs. Moreover, it has military-grade encryption and offers a feature called Double VPN. It routes your traffic through two different servers, making it untraceable by your ISP.
In terms of unblocking sites, NordVPN is the king. You can unblock Netflix and BBC iPlayer with it, as well as Amazon Prime Video and Hulu. For streaming, there's SmartPlay, and for blocking annoying ads, CyberSec plays a crucial role.
NordVPN offers a substantial discount at the moment, making it a pretty affordable option for the long ride. Given that it offers up to 6 simultaneous connections and 24/7 support, it's definitely worth your cash.
Unblock Sites With NordVPN in Nigeria >
3. CyberGhost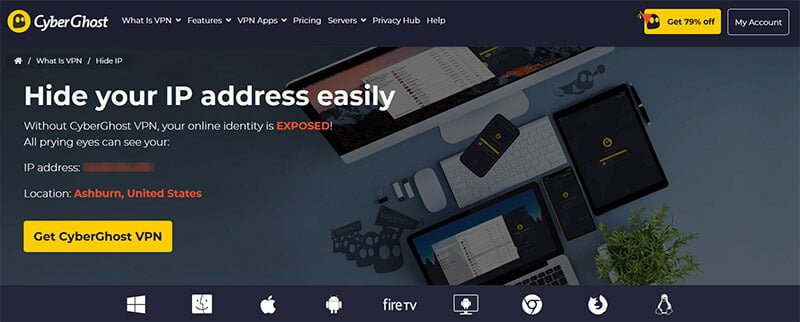 On this list, CyberGhost is the only VPN provider with servers in Nigeria, yet it's the cheapest one. Its 3-year plan is the best value and here, you get tons of features to play with. You'll like its simple interface but also its speed and security.
Speed-wise, it's on par with the aforementioned providers, and since it's from Romania, it has a strict zero-logs policy. Dedicated servers are also here, serving great for torrenting and streaming. The provider also has 256-bit encryption, OpenVPN support, and an automatic kill switch for all platforms.
CyberGhost gives you 7 simultaneous connections and even supports routers. Overall, it's a pretty nice package for a price so cheap.
Get CyberGhost VPN to Use in Nigeria>
Summary
Let's summarize what we just said. Nigeria isn't one of those countries where you can forgive yourself for not using a VPN. It's, in fact, a country where using it is almost like drinking water. Fortunately, providers that will do the job there are merely a few bucks a month, making them extremely affordable.
For the end, it's time to give our recommendation, which is ExpressVPN. It's undoubtedly the best provider on the market, offering the fastest speeds and impeccable security.
And if you want servers based in Nigeria, CyberGhost is your best choice 😉