Portugal is a country best known for its beautiful landscapes and delicious cuisine. Those who visit this country are going to have a hell of a time, even when accessing the internet. Honestly, this country is an open-minded one in terms of internet access but don't let that fool you. It still has some itches that need to be scratched, which is why you should use a VPN in Portugal. Let's elaborate and see what providers are your best choices.
Why You Should Use a VPN in Portugal?
Before we talk about the best VPN providers for this country, let's see why you should use this service in Portugal:
Torrenting Safely
While this country support users' privacy, there's still some censorship and government surveillance in the country. That isn't a big problem here unless we're talking about torrenting. If you're a die-hard P2P lover, you'll be disappointed that the government blocked a vast majority of torrent websites here.
For example, The Pirate Bay is completely inaccessible since 2015, and even its proxies have been blocked. If you manage to access other sites such as 1337x.to, for example, downloading torrents is pretty risky.
The government has some hefty fines for copyright violations and you don't want to give your whole wage on that. For that reason, we suggest using a provider that supports torrenting, and then, enjoy P2P file-sharing normally.
Our choices below support it, so you're free to pick whatever you like.
Bypassing Geo-Restrictions
Portugal, being a European country, still enjoys a lot of quality online content. When we talk about geo-restrictions, streaming platforms are always a number-one culprit. Netflix, Hulu, and HBO GO are only some of them. Now, Netflix Portugal exists and its catalog is not that bad.
However, if you want to watch Netflix US from this country, you'll need to change your IP address with the best VPN possible. The same applies to HBO GO, which is available only in the USA or BBC iPlayer, a UK-based platform. With a good VPN that is working in Portugal, you can access BBC iPlayer from abroad.
This service lets you change your online location, making it seem like you're from another country. That will "fool" the geo-restricted platforms and they'll give you access, allowing you to enjoy your favorite TV shows and movies from anywhere in the world.
Avoid ISP Throttling
Did you ever encounter absurdly slow internet speeds for no particular reason? Well, chances are that your ISP is playing games with you – a game, called bandwidth throttling. This is a dirty practice of many Internet Service Providers and they'll intentionally slow down your internet when you're streaming or torrenting.
You simply consume too much bandwidth for their liking, so they implement this measure. The thing is that they can do that only when they see your IP. However, if they don't see it, they can do no harm to you. In this case, a VPN can even make your internet speed faster, to make up for the possible throttling.
In Portugal, things are no different, so you want to make sure that you're always using 100% of your internet thanks to the best VPN possible.
Best VPNs With Servers in Portugal
Portugal is a very popular European country and a tourist destination, so we're glad that some VPN servers are there. Let's see which providers have their servers here:
ExpressVPN: ExpressVPN offers 3,000+ servers in 94 countries worldwide, and some of them are located in this country. If you want fast speeds and rock-solid security, this is the one to go for.
NordVPN: NordVPN is known for its fast speeds and lots of security features. It has 32 servers in this country, great for streaming and torrenting.
CyberGhost: CyberGhost offers 7,000+ servers in 90+ countries worldwide, making it the largest provider on the market. It offers 25 high-speed P2p-friendly servers in Lisbon.
If you want to get a provider of your choice, know that it's very easy. Click on the one you want, buy a subscription, install the respective apps, and connect to the Portuguese server.
Best VPNs for Portugal
Residents of this country will want a Virtual Private Network for many other purposes, and not just accessing the Portuguese online space. That's completely fine – we got you covered! Here's our list:
1. ExpressVPN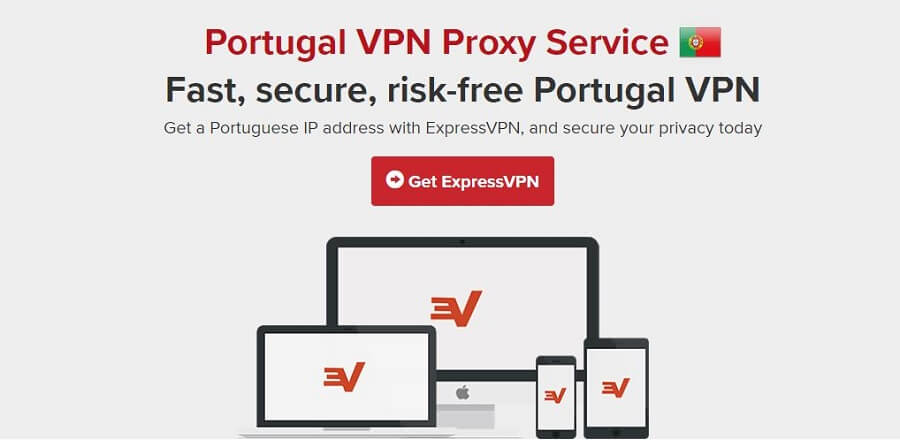 According to Reddit and millions of users online, ExpressVPN is the best provider on the market. And let's be honest – we agree with that! There are multiple reasons for that, one of them being blazing-fast speeds that it offers.
This will allow you to enjoy Netflix in 4K, download torrents or play some fast-paced online games with low ping. In terms of unblocking geo-blocked sites, you can unblock Netflix, HBO GO, BBC iPlayer, and even Hulu with it.
We like the addition of split tunneling, too. It lets you use one IP address for your bank account, for example, and the fake one for accessing restricted sites. Security-wise, ExpressVPN uses 256-bit AES encryption and an automatic kill switch, should the connection breaks.
Those willing to buy it now will be in for a treat. ExpressVPN offers a 49% discount and 3 months free for a 12-month subscription plan. You can go on and ask 24/7 customer support 'bout it – it's one of the friendliest support team out there!
Get ExpressVPN for a Discounted Price >
2. NordVPN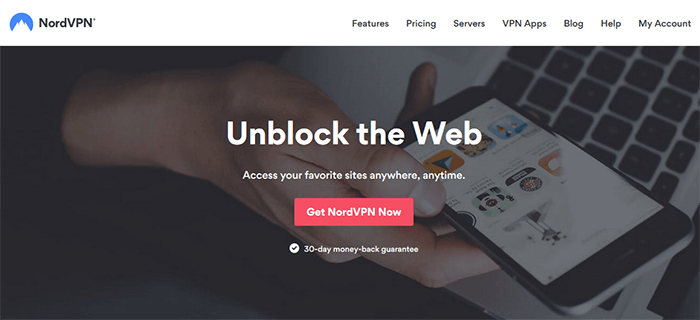 NordVPN comes guns-blazing with its features. Apart from 5,800+ servers worldwide, you can expect impeccable security and decent speeds from this very good VPN to use in Portugal. Portuguese residents will love SmartPlay for streaming and CyberSec for blocking annoying and malicious pop-ups and ads.
Double VPN is also here, routing your traffic through two different servers, for maximum security. In case you want to stream or download torrents, NordVPN has dedicated servers for that purpose.
And if the Darkweb is your thing… well, it supports Tor Over VPN, so go ahead and explore it. The provider gives you lots of flexibility to explore the internet to your heart's contempt. Oh, and it's also fairly cheap, offering a 70% discount!
Finally, NordVPN offers up to 6 simultaneous connections on a single account and has live chat support available 24/7.
Enjoy the Internet in Portugal With NordVPN >
3. CyberGhost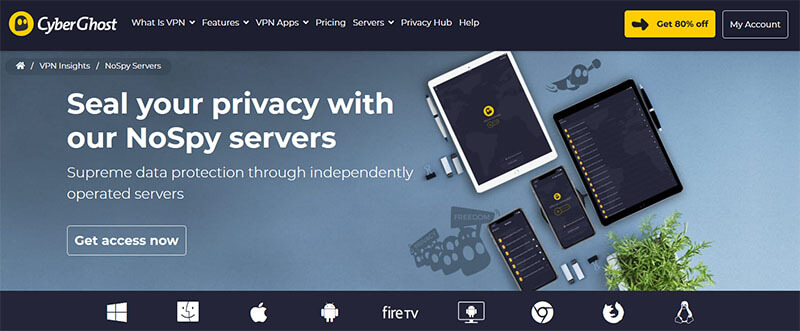 Unlike the previous two providers, CyberGhost is a European provider with headquarters in Romania. Romania is a VPN-friendly country with no data-retention laws, which makes this provider a really good option in Portugal. They don't store logs and thanks to their 256-bit encryption, you'll feel safe and secure all the time.
It has 7,000+ servers globally, which is truly an imposing number. Whether you're a Portuguese citizen or from any other country, disliking CyberGhost is a hard thing to do. There are also dedicated servers for streaming and torrenting, so you can make these activities far more enjoyable.
We also like that it supports up to 7 simultaneous connections and routers. Connecting it to a router will let you protect every device connected to it in your home. If you don't want to break the bank and you want a reliable provider, CyberGhost is the one to go for.
Reclaim Internet Freedom in Portugal With CyberGhost >
Summary
Before we wrap things up, we want to talk a bit about free providers. We don't recommend them because of their limitations in terms of bandwidth, speed, and security. However, for a completely free option, you can try Windscribe, as this is the only free VPN provider that's worth a shot in Portugal.
A provider far better than Windscribe is ExpressVPN and that's our recommendation for this scenario. It's blazing-fast and will let you unblock the internet with a single click.
Enjoying a luxurious product doesn't have to be expensive – for a few bucks a month, ExpressVPN can be yours!