Are you looking for a trick to unblock and watch British TV in Singapore? You will be if you are taking a trip to the country and you want to continue watching your favorite TV shows. By using a VPN, you easily beat the geo-restrictions imposed by streaming services to watch all of your favourite programs. When you sign up with a VPN provider you open up the possibilities and do not have to struggle watching foreign TV channels that you do not understand.
So why the VPN is your best bet, how does it work and how do you use it? Well let's look.
Why and how British Television is blocked?
Television from the United Kingdom is blocked because content shown on such as BBC iPlayer and ITV Hub is only licensed for showing in that country.
The streaming service knows exactly where you are located thanks to the IP address that you use to connect to the internet. This is because all countries have a specific set of IP addresses and each device has its own unique one.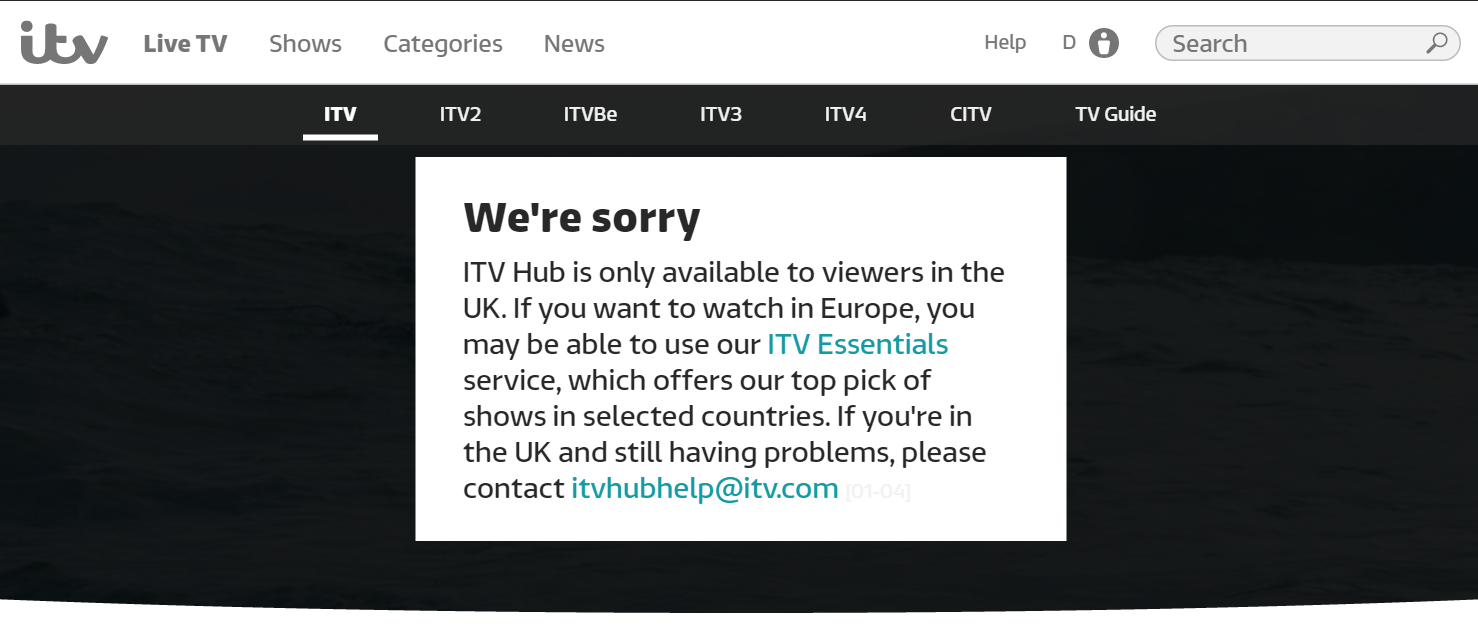 When you try to stream British Television Live from abroad all you see is a notice telling you that content is restricted.
How the VPN helps to overcome geo-restrictions?
A VPN is the key to unblock and watch British TV in Singapore as it helps you to fool the streaming service into thinking you are located in the United Kingdom despite you being abroad.
Mask your IP address
It does this as it provides you with an app that you can install on your device. Whether you are using a Windows of macOS, or whether you are using an Android smartphone or tablet you can mask your own IP address using the app.
And your real location of course!
Unblock UK TV in Singapore with ExpressVPN >
Fool the streaming service and ISP
When you connect to a server offered by the provider, you take on IP from that server. You then fool the streaming service and ISP into believing that you are in that country.
Step by step guide to get access free British TV channels abroad
Whether you are in Singapore or any other country around the globe, you can follow our step-by-step guide to watch free TV live from British Channels.
1. Choose which provider to take a plan with
The first thing is to choose a provider to take out a plan with. There are free providers out there but they are not recommended when you want to beat geo-restrictions, as they are limited.
Three top providers include ExpressVPN, NordVPN and CyberGhost. ExpressVPN offers 49% savings on a yearly plan and you get an additional three months free.
When you have chosen a provider, you then have to decide on a plan. Once you have decided on this and signed up you can move onto the next step.
2. Choose apps for devices
Providers cover a range of devices from the standard computers and laptops to smartphones and tablets.
If there isn't a standalone app to download from the provider for the device you want to use, you can install the Virtual Private Network on a compatible router. This means that any device that connects to the internet through the router can benefit from the Virtual Private Network.
Go ahead, download and install the app onto your chosen device or devices and then continue to the next step.
3. Launch and choose a server
The last step to access TV from the United Kingdom while you are in Singapore is to launch the app. You can do this by finding the icon and clicking on it.
Enter your username, password and the activation code and a dashboard will open up. We chose ExpressVPN but other providers will have similar apps.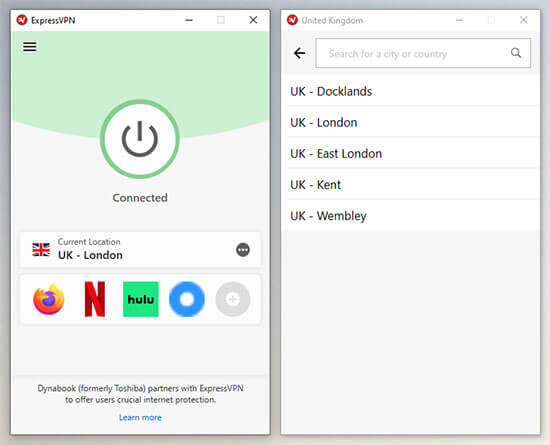 Find a server in the United Kingdom and click on the connect button to make a connection to that server. You now mask your own IP and get one from the server. As the streaming service believes you are in the United Kingdom, you can now stream your favorite television shows live while in Singapore.
This trick applies whether you want to access BBC iPlayer, My5, All 4, ITV Hub or any other channels that was previously blocked.
ExpressVPN: the best solution in 2021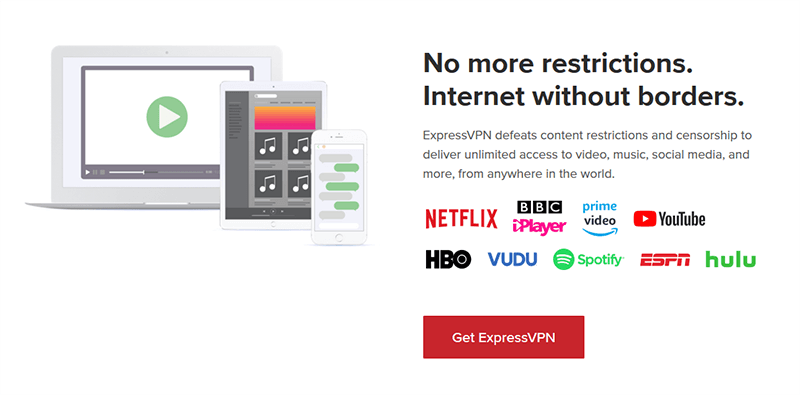 ExpressVPN is a great choice to access and stream TV from the United Kingdom while in Singapore.
Stream in High Definition
You can watch all of your favourite programs in HD without stuttering and stopping thanks to the blazing-fast servers.
Choice of UK servers
The provider offers a range of servers in the United Kingdom, all of which are reliable, along with thousands more scattered around the world.
Military-grade encryption
Military-grade encryption ensures that no one can see what you do online. This comes in handy if visiting high censorship countries. With encryption in place, your personal information remains safe from hackers and even the ISP will not know what you do online.
More VPN benefits
A Virtual Private Network is the trick to unblock and watch TV from the UK while in Singapore. However, it also comes in handy in many other situations.
Benefit from all the advantages of ExpressVPN >
Torrent in safety
You can benefit from it if you torrent online when you are back home. You can ensure your ISP does not find out what you download, so you can avoid government notices.
Remain anonymous
You also remain anonymous when visiting forums and using social media platforms. This gives you security and freedom of speech.
Use public WiFi hotspots safely
Security is also there if you want to use public WiFi hotspots when abroad. This is thanks to the encrypted tunnel and masking your IP address.
Save money online
Finally, you can even use a VPN and change of IP address to make savings on comparison websites for hotel rooms and flights.