While Bangladesh isn't exactly the best country for free internet access, it has its own online content. People from this country that are abroad will most likely want to access their bank accounts or local TV shows. However, that's not possible if you don't have a Bangladeshi IP address. Wondering how to get it? Well, stay with us and learn how to do it in a few simple steps!
Use a VPN to Change Your IP
Using a Virtual Private Network is one of the smartest things you can do in 2021. There are numerous reasons for this. Not only it is very secure but it also allows you to bypass geo-blocks and access sites such as Netflix, Hulu, and HBO GO.
For those who don't know how a VPN works, we have an image that explains it briefly:

This service encrypts your connection with a tunnel that goes from you to the website you want to visit. Here, your traffic flows through the tunnel, making it invisible to the prying eyes of the government and your ISP.
To do this, the service lets you change your online location (IP address) to another country. From there, you can access that country's local content that you couldn't access otherwise. In this scenario, this service can be life-saving and you'll see why.
How to Get a Bangladeshi IP Address from Anywhere in the World?
First, let's talk about how to get an IP address from Bangladesh. Frankly, not many providers have servers here. However, we're glad that ExpressVPN does since it's our numero uno. For that reason, the screenshot and steps you're going to see below are catered to that provider specifically.
Without further ado, let's see how to get an IP address from this country:
1. Get a Subscription
The first step is to subscribe to a provider of your choice. We always tell you to use premium providers and avoid free VPNs at all costs. For this country, this is very important. It's under constant surveillance and you can expect some harsh censorship.
But, with ExpressVPN, you can avoid these issues. It offers a 49% discount and 3 months free for a 12-month subscription plan.
2. Download and Install the Apps
After buying a subscription, you need to download the respective apps. The provider supports all the major platforms, so feel free to choose the one you need in order to get a Bangladeshi IP Address. Install the apps, log in with your credentials, and you'll see the home screen.
3. Connect to the Bangladeshi Server
It's time to connect to a server located in Bangladesh. To do this, click on the country under the connection button, choose Bangladesh, and click on the connection button. The connection will establish in about five to ten seconds and then, your connection will be encrypted.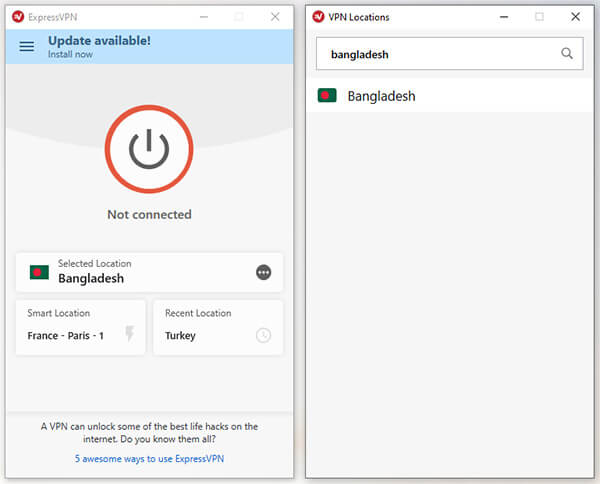 4. Enjoy Bangladeshi Local Content
Finally, it's time to sit back, relax, and enjoy what this country has to offer online. It was very simple, wasn't it?

What are the Benefits of Getting a Bangladeshi IP Address?
Many of you who know how this country is in terms of internet access will think that there's no benefit of using its IP. But, Bangladeshi residents abroad will surely get something out of it. Let's see what:
Accessing Bangladeshi Local TV
This country has a lot of quality local TV channels. These include BTV, BTV World, NTV, RTV, Banglavision, and so forth. You can't access these channels from abroad, so you'll need to use a VPN to do that.
With it, accessing these channels will be a breeze, especially if you use our top pick!
Using your Bank Account from Abroad
Many banks, including ones in Bangladesh, will lock you out of your account when accessing it from abroad. This is to prevent someone from hacking into your account and stealing your data and money. But, with a VPN , you can use a Bangladeshi IP and access it as if you were currently in that country.
Remember when we said that it's a life-saving service? Well, this can save your life if you're out of money abroad!
Staying Safe and Secure Online
Last but not least, when you use this service, you'll stay safe and secure online, no matter the country. Thanks to military-grade encryption that many VPNs have, staying anonymous will be easy.
Best VPNs to Get a Bangladeshi IP Address
As we said, not many providers have servers in this country. We tested even a few free providers with no avail. Windscribe is an OK service, for instance, but unfortunately, it doesn't have servers here. Don't panic, here are the best VPNs that will help you get a Bangladeshi IP address:
1. ExpressVPN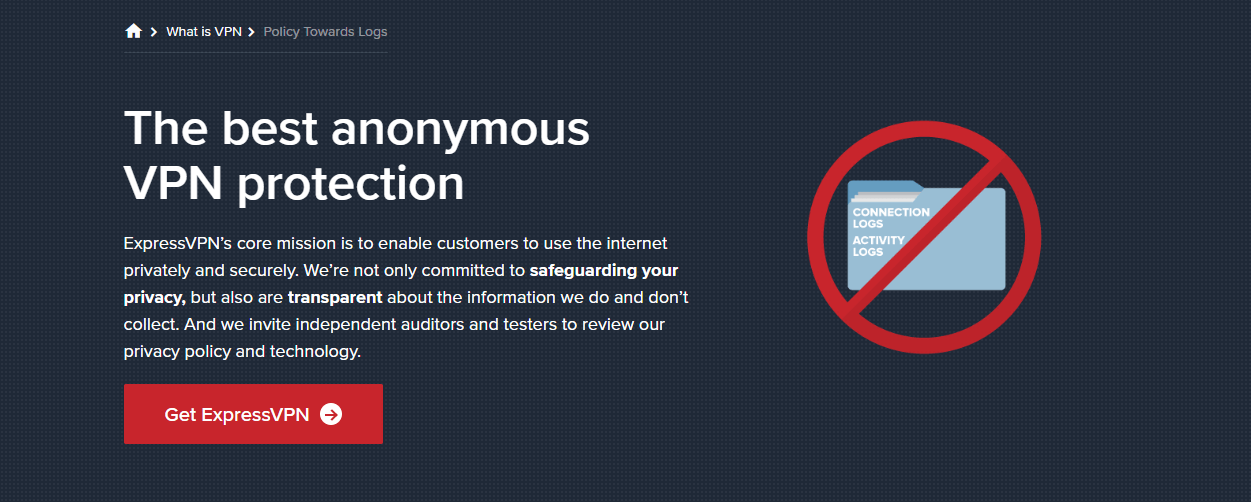 ExpressVPN is our top choice for multiple reasons. It combines blazing-fast speeds and rock-solid security for an unforgettable experience. Our tests proved that it's the fastest VPN on the market, so if you care a lot about speed, you know what to buy.
Furthermore, it's a great choice for streaming, playing online games, gambling, torrenting, and browsing. With 3,000+ servers in 94 countries, you'll never run out of choices. The important thing is that it has servers in this country, so getting an IP will be as easy as a walk in the park.
Security-wise, ExpressVPN is a no-log service, offering 256-bit encryption, kill switch, IPv6 protection, and even split tunneling. It also has 24/7 live chat support and a 30-day money-back guarantee. What more to ask for?
Get a Bangladeshi IP With ExpressVPN >
2. HideMyAss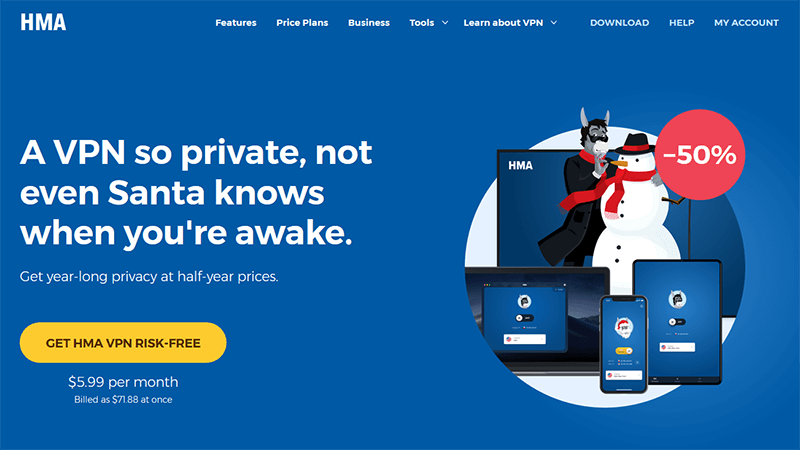 HideMyAss usually isn't our top choice. However, it has servers in this country, which is impressive. It has just over 1,000+ servers in about 190 countries, covering our planet efficiently. You even get 6 Bangladeshi servers here – hell yeah!
Its speeds are decent, although not the best. Still, it's great for streaming Hulu and BBC iPlayer, and even includes an automatic kill switch and dedicated servers for streaming. If you don't like it, you can use its 30-day money-back guarantee.
Beware that HideMyAss stores some logs, so it's not as secure as ExpressVPN. For that reason, we still recommend ExpressVPN for getting an IP address located in Bangladesh. If you still want HMA, you won't go wrong for this purpose.