If you are travelling the world perhaps taking a break or away on business you might find yourself blocked or restricted from using certain websites and apps while abroad. This might have you wondering how to get a Canadian IP address to overcome the geo-restrictions. There are a number of reasons you might want to mask the IP from the country you are currently located in then take on one from your home country. You might even reside elsewhere but want an IP address from Canada. Well, whatever the reason here is how you can do it using a VPN.
Use a VPN to change your IP
Different countries have a different range of device addresses. When you visit a website, your ISP or website you visit knows the country you are located in as it sees your IP address.
Many websites and streaming services are only available in Canada so if you have an address from anywhere else in the world you are geo-restricted.
This means instead of being able to visit the site or steaming service you see a notice telling you it is unavailable from your country.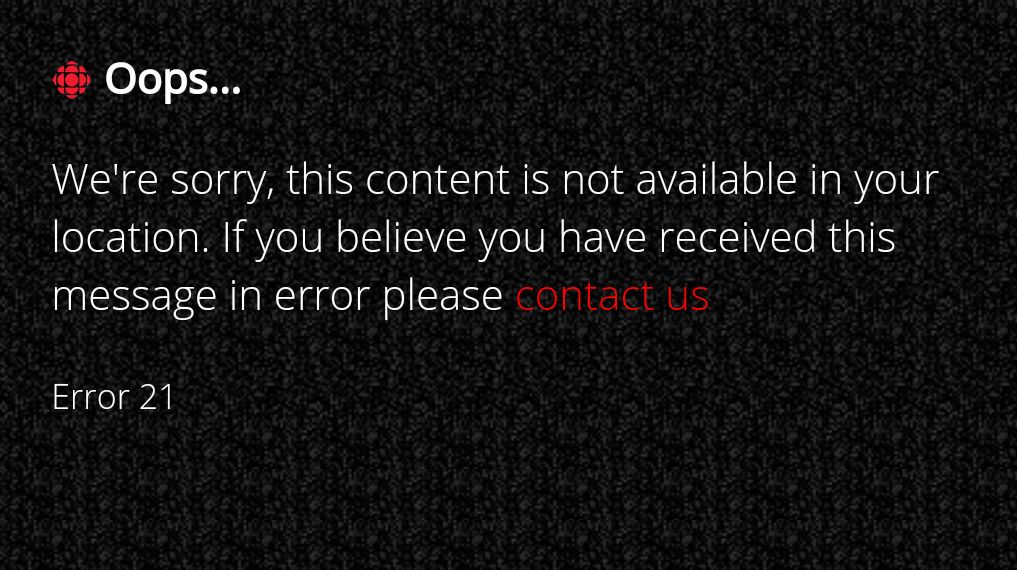 The way around this is to mask your IP and obtain one from that country. Of course, along with masking the address the VPN also puts you behind an encrypted tunnel, which makes any content you send over the internet unreadable, including websites you want to visit.
So, how do you change your address?
Few steps to get a Canadian IP address from ANYWHERE in the world
It is easy to modify your IP and obtain one from your home country. All you have to do is follow the steps below.
1. Decide on a Virtual Private Network provider
First, you have to decide on a VPN and we are going to list our top three below.
However, for this example, we chose leading provider ExpressVPN and chose the yearly plan offering 49% savings and three months free.
So, choose a provider and go through the signup process then move on to the next step.
2. Choose apps to download and install
Next, choose which apps you want for your devices. For instance, if you are going to be using your Windows laptop and Android smartphone to access the internet, download these apps.
Providers cover a wide range of devices; it is possible to pair your VPN with Roku for instance or even gaming consoles, with apps that all allow you to modify your IP address.
So, install the app onto your device and then move to the next step.
3. Launch the app and get an IP in Canada
The final step is to launch the app using the icon.
When the dashboard opens click on the name of the server and choose a Canadian based server.
With the name of the server highlighted in the box, click on the "Connect" button to connect and get a new one from that country and mask your own.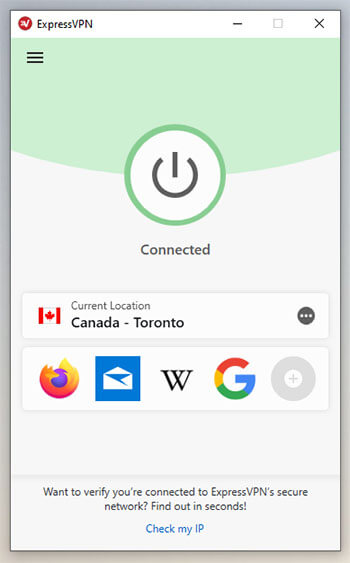 You should now be able to access any Canadian content without coming across geo-restrictions.
What will be the benefits of getting a Canadian IP address?
There are numerous benefits to getting one from Canada and some are listed below.
Stream TV live from Canada
You might be missing the TV from your home country and want to keep in touch with your favourite programs while abroad.
Well, when using a VPN you can. You can stream from numerous streaming platforms that would otherwise be blocked when outside of the country.
For instance, you can stream Crave TV, CBC, TSN and more when using a Virtual Private Network.
Access Netflix from Canada
You might have bookmarked shows and movies in your Canadian Netflix account. However once outside of the country, you cannot access all of the content from your account. Instead, you are directed to the local version of Netflix.
Stream Canadian Netflix with ExpressVPN >
With an IP address from the country, and your current one masked it looks as though you are in your home country so logging in to your account is not an issue.
Torrent safely
While torrenting is not specifically blocked in the country, it is illegal to download copyrighted content.
If you do download copyrighted content, you are at risk of the ISP finding out and serving you with a notice.
By connecting to a server from the provider, you are behind an encrypted tunnel and with other security measures, such as a Kill Switch, the ISP will have no idea what you are downloading.
Protect yourself when online banking
If you have a bank account with such as the Royal Bank of Canada or Toronto-Dominion Bank and you undertake online banking, a Virtual Private Network provides benefits.
In some cases, if you try to connect to your online banking from a different country, full access may be restricted.
First, it provides you with a Canadian IP address so it looks as though you are logging onto your account from that country.
Second, it gives you military-grade encryption to help keep your username, password and bank account details safe and secure.
Top 3 best VPN to get a Canadian IP address
You now know how to get a Canadian IP address and change your own. Now let's look at the top three best providers.
ExpressVPN is the number one leading provider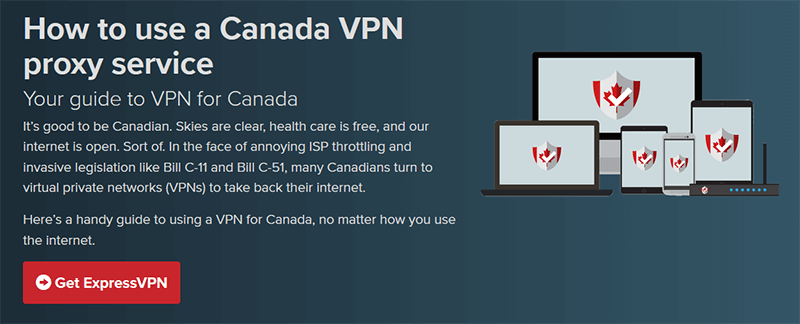 ExpressVPN is always our first choice for beating geo-restrictions as its servers go by undetected.
This means your ISP or website does not know you are using servers from a provider and sneaks past. This is, of course, essential, when you want to use the provider to overcome geo-restrictions.
There are servers located in Toronto, Montreal and Vancouver, plus thousands more. In addition, they are blazing-fast, which means they are perfect for streaming TV in HD.
Get a Canadian IP address with ExpressVPN >
NordVPN offers DoubleVPN and SmartPlay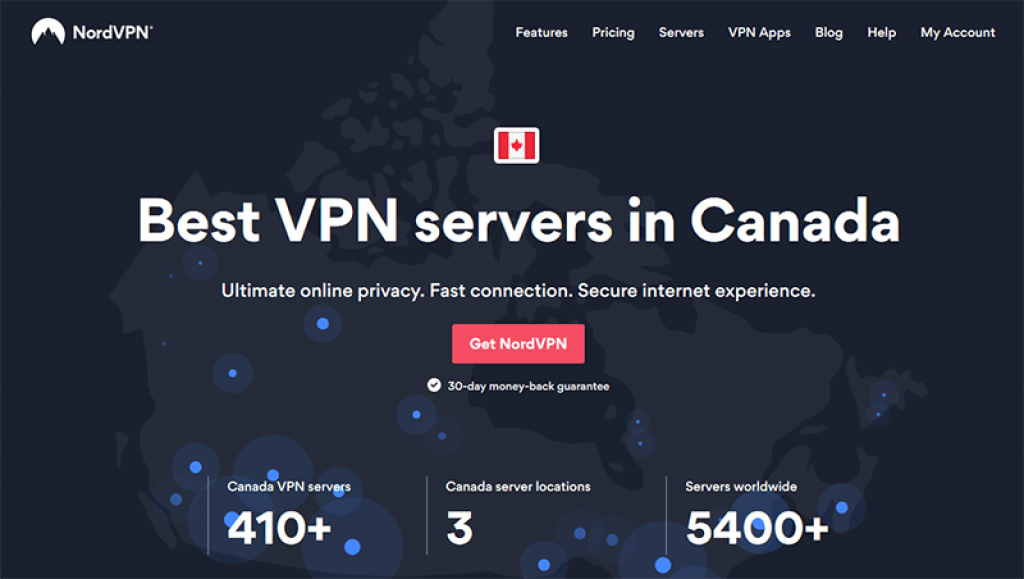 NordVPN is another good choice for using in the country. It offers SmartPlay features for streaming from many services easily.
It too offers hundreds of Canadian servers, plus thousands more, all of which are fast and reliable.
CyberGhost has no spy servers

CyberGhost also works well in the country with many servers located in Canada.
It offers no spy servers, dedicated IPs, superb encryption and much more. Click on the button below to know more about CyberGhost 😉