If you're an Egyptian resident abroad, you'll find it impossible to watch your local TV shows and access bank account. Sure, you can't ride some camels but you can at least enjoy favorite local content. To do this, you'll need to change your IP to an Egyptian one, which can be done in a few simple steps. Stay with us to see how to do it.
Use a VPN to Change Your IP
VPN stands for Virtual Private Network and it's a service for keeping you safe and secure online while allowing you to bypass geo-restrictions. The reason you'll need it is obvious. With it, you can change your online location to another country and enjoy the country's local content.
As soon as you connect, this service will wrap your internet traffic in a so-called VPN tunnel. This is shown in the image below:

This tunnel protects you from hackers, governments, and ISPs, making you anonymous online. While you're protected, you're also accessing the internet via a different IP address, which in this case, can be an Egyptian one.
In return, you gain access to the whole Egyptian internet space where you can enjoy as if you were located in this country. Are you still interested in how to make this happen? We'll explain it below!
How to Get an Egyptian IP Address from Anywhere in the World?
Whether you're on your PC, iPad or smartphone, getting a different IP address is as easy as it can be. Below are the steps you need to follow the first time you try it:
1. Buy a Subscription
If you want to use this service, consider getting a subscription. Do not trust completely free VPNs. Instead, focus on getting the most features you can get for your money. Our recommendation is ExpressVPN, a provider that has multiple servers in this country.
It's our number one choice and currently, it offers a 49% discount and 3 months free for a 12-month subscription plan. Now's your chance!
2. Install the Respective Apps
After you buy it, it's time to download and install the apps you're going to use. The provider supports all the major platforms, so go ahead and make a choice. When booting the app, log in with your credentials, and you're ready to use it.
3. Connect to the Egyptian Server
ExpressVPN offers an intuitive interface, so you'll have no problems getting used to it. Under the circular power button, click on the country that appears to open the server list. From there, scroll down to find Egypt, click on it, and then, click on the button to connect.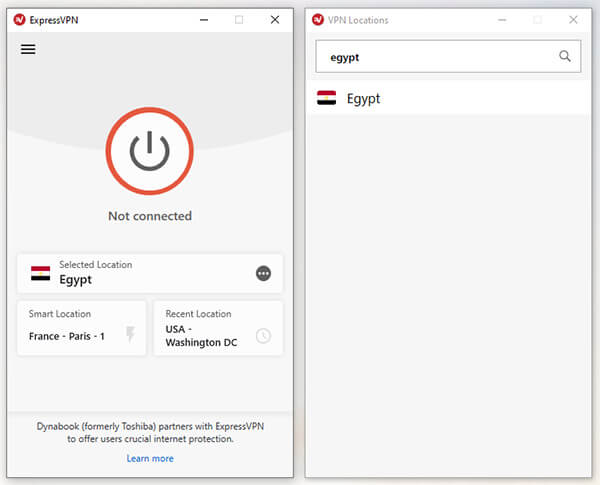 It takes a few seconds to establish a connection, which is very fast.
4. Enjoy Local Content
With the connection set, you're ready to soar like an eagle! Egyptian content will now be accessible and you'll be able to enjoy all the benefits that a VPN can offer you.

What are the Benefits of Getting an Egyptian IP Address?
Did we just mention benefits? Oh, it looks like we did! It's time to see what benefits you can expect from an Egyptian IP address:
Access Local TV and Netflix Egypt
If you got used to enjoying local TV channels back at home, you'll find it hard to live without them abroad. Thankfully, channels like CBC Extra, Aghapy TV, Egypt SIS, CTV Channel, and ME Sat are all accessible from anywhere in the world – with a VPN.
Also, Egypt has its own Netflix catalog, which sports some cool movies in your native language. Needless to say, you can easily access it with this service.
Use your Bank Account from Abroad
Grabbing some cash from your bank account is easy. If you're accessing it with a foreign IP, it will lock you out, disallowing you to operate with it. This issue needs to be fixed in person, which you obviously can't do from abroad.
To prevent this from happening, use an Egyptian IP and save yourself headaches.
Stay Safe and Secure Online
Last but not least, changing your IP will secure your online identity. No one will be able to see you and intercept your traffic, leaving you to enjoy the internet to the fullest.
Top 3 VPNs to Get an Egyptian IP Address?
Let's see what are the best VPNs for getting that almighty IP address you want:
1. ExpressVPN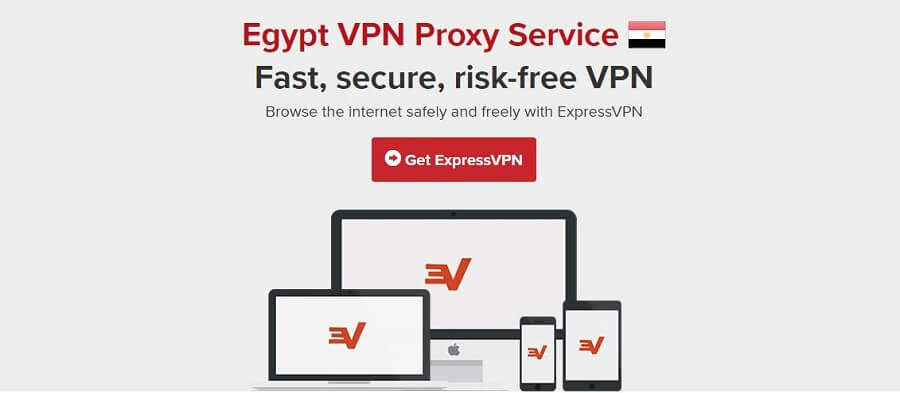 ExpressVPN is the fastest provider on the market, with 3,000+ servers in 94 countries. It has servers in Egypt, giving you access to all the content you once loved. The great thing is that it doesn't keep logs and allows torrenting on all servers. Downloading a movie or your favorite album will not be a problem!
Security-wise, you get 256-bit encryption, kill switch, and split tunneling. ExpressVPN also unblocks Netflix, HBO GO, Disney+, Hulu, Amazon Prime Video, and many other platforms.
There's 24/7 live chat support for all potential problems you may encounter, so rest assured that this is the best service your money can get.
Get an Egyptian IP from ExpressVPN >
2. CyberGhost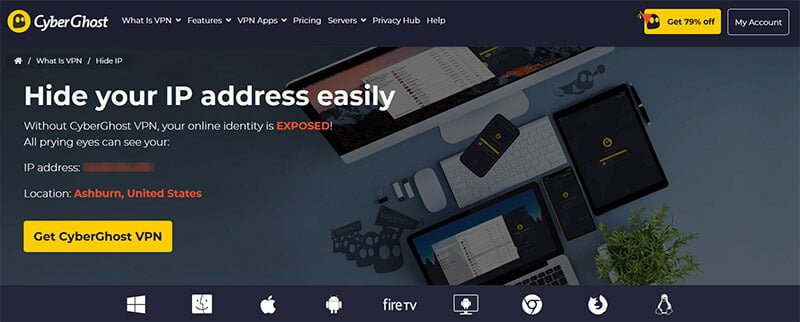 CyberGhost comes with more than 7,000 servers worldwide and this number is growing each day. In 2021, the provider offers 24 fast, virtual servers in Cairo. The provider offers solid speeds and rock-solid security. It has military-grade encryption and DNS + IP leak protection for keeping you safe and sound.
There are dedicated servers for streaming and torrenting, and luckily, these servers in Cairo allow P2P activities. CyberGhost will easily unblock all the major streaming platforms, and given that it doesn't store logs, you can even enjoy some porn!
If you're looking to snag some money, this is the chance. CyberGhost is extremely cheap for what it offers, so don't miss the chance if you want to get an Egyptian IP!
Enjoy CyberGhost's Egyptian Servers >
3. HideMyAss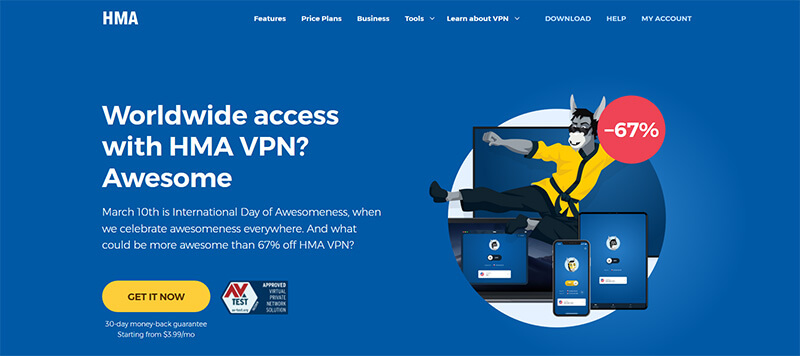 HideMyAss is a UK provider that offers 1,000+ servers worldwide. There are 2 servers in Egypt, offering solid speeds and the ability to unblock geo-restrictions. While it doesn't allow torrenting, you'll be able to enjoy local TV or Netflix after a long day at work.
The app is very easy to use, whether you're on your phone or computer. We like the 24/7 live chat feature and the ability to connect up to 5 devices simultaneously. If you don't like it, there's a 30-day money-back guarantee.
Beware that the provider keeps some logs, so use it as a means to an end. The previous two choices are far better.