Thailand is among the most popular tourist destinations because it is such a beautiful country to visit. However, what you should get used to when traveling to distant locations is that US TV is going to be blocked. We understand that you may want to find an immediate solution, but not being able to watch US television in Thailand shouldn't stress you too much.
We will do our best to go through the most effective method to unblock your favorite content.  Read on and put an end to your geo-blockade troubles!
Why Can't I Watch US TV in Thailand?
This is because most US TV channels are doing their best to keep their content strictly licensed to ensure bigger profits. However, they don't consider the fact that, apart from them, no one else benefits from this.
Still, you can't do much about geo-blockades in terms of protesting. The thing is, these are strictly imposed and monitored by programmed algorithms that register your IP address, which reveals your location.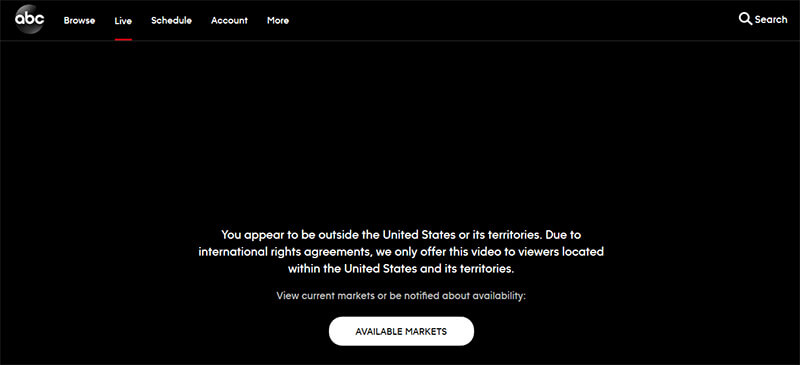 The way that geo-restrictions work is by using your current IP address to determine whether you can access and watch the content or not. Unfortunately, if you are currently in Thailand, you can't do this without altering your IP address.
Perhaps you were based in the US when you first subscribed to the platform, and maybe you are even paying a cable operator there. Unfortunately, it doesn't matter if your current location is outside of the country.
Luckily, there is an effective solution, and it comes in the form of a Virtual Private Network.
Use a VPN to Unblock American TV Channels
If you want to access US TV channels from Thailand, your best option is to do it using a VPN. But how does it work?
The concept behind this service is that your IP address in Thailand is hidden, and your internet connection gets tunneled to an alternate location. This process is quite easy to visualize, and it results in the algorithm getting tricked into thinking that you are currently in the US.
The way all of these providers work is by keeping your present IP address away from the eyes of the provider. It will show an alternative IP address that is, in this case, coming from the US. How effective a VPN will be mostly depends on the tunneling protocols that it uses.
This is one part of using a Virtual Private Network. Another is directly related to the anonymous browsing that it ensures.
A reliable VPN will use 256-bit AES encryption. It will also use robust leak protection instruments to keep your browsing activity away from the eyes of third parties and the public.
Such kind of service does more than hide your original IP address and give you the ability to connect from an alternative location. It also ensures anonymous browsing, and most of them encourage torrenting without the risk of DMCA sanctions.
Additionally, if you want to watch porn videos, a VPN is highly recommended to keep you safe and anonymous.
What you should also consider are factors like encryption, speed, stability, leak protection, and overall compatibility. All of these are elements that play a role in determining the performance and value of a VPN.
How To Use a VPN?
We have covered everything you need to know about how a VPN works. Next, let's look at how you can use it in order to watch American TV channels when you're Thailand.
Select a VPN and subscribe to a package that suits you. In this particular case, we recommend using ExpressVPN.
Download the app and sign into it
Visit the servers list and find one located in the USA
Connect to a US server and stream your favorite American TV show or program.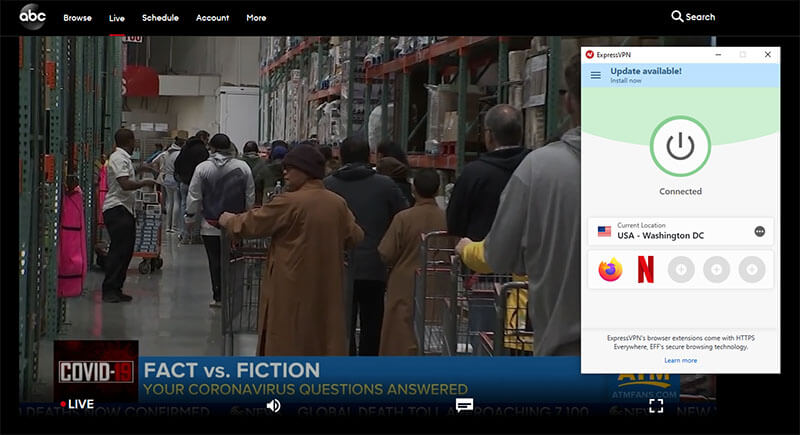 That really is as simple as it is!
VPN to Choose to Watch US TV in Thailand
By installing a reliable VPN, you will not notice a difference between streaming this content from the US or any other country, including Thailand.
A good Virtual Private Network should be able to provide fast and reliable servers, good encryption, and leak protection.
Lastly, it should offer effective customer service. The ones that we will list below perform well in all of these aspects.
ExpressVPN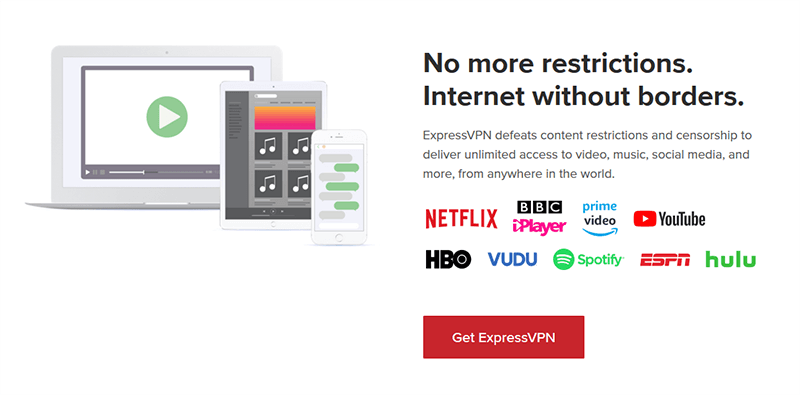 To start this section of our article, we present to you a premium service that we consider to be incredibly effective for accessing US TV in Thailand: ExpressVPN. Keep in mind that it offers a strict no-log policy and a set of tunneling protocols that you can choose from.
What you are looking at here is a VPN that is extremely fast. Also, it is probably the most reliable when it comes to free access to different streaming sites. Most importantly, you will be able to enjoy the content in HD resolution without any buffering issues.
When testing ExpressVPN, we also found that the stability is quite good, as we didn't have a ping that was higher than 140ms. This was true even when using the West Coast server. Much like NordVPN and CyberGhost, it offers thousands of servers, which effectively makes it a global provider.
This VPN is somewhat pricier than CyberGhost and NordVPN. However, we assure you that the overall performance, incredible speeds, and stability make it THE BEST choice! Take advantage of these features by clicking below:
NordVPN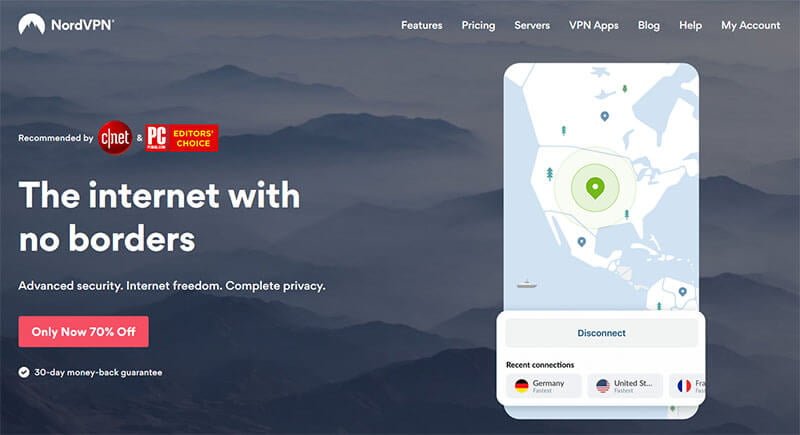 For a VPN that specializes in unblocking popular streaming platforms, including Netflix, Hulu, and HBO GO, NordVPN is a superb choice. It claims to stream more than 150 censored sites, and we found this to be true.
The main reason why NordVPN is effective in this matter is because of an array of tunneling protocols, including OpenVPN and PPTP. Also, the encryption is considered to be the industry standard.
With its set of tunneling protocols, including OpenVPN, L2TP, and PPTP, you have nothing to worry about in terms of effectiveness. Also, you get to enjoy ultimate protection with 256-bit AES encryption, a kill switch, and CyberSec.
Overall, this is a great choice for anyone who wants an all-inclusive Virtual Private Network that works in Thailand. Just read our review of NordVPN here if you want more information about the provider. You can also click below to subscribe to its service!
CyberGhost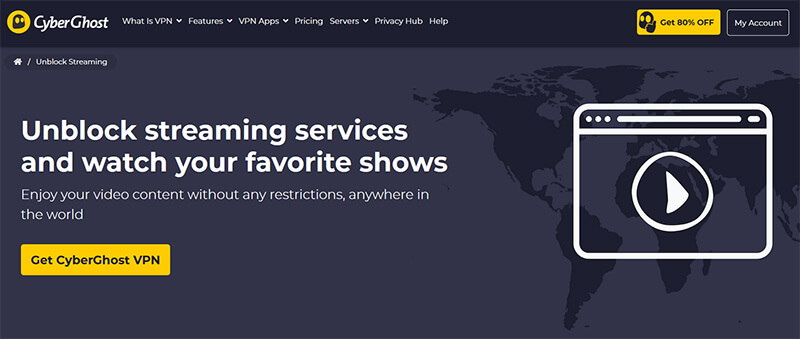 The third option that we consider to be effective for streaming US Television outside of the country is CyberGhost. Firstly, it offers compatibility, which means you can install it on almost any device. This includes iOS, macOS, Linux, Windows, Android, smart TVs, gaming consoles, and routers.
It has more than 6,000 different servers in over 90 countries, a good percentage of which are based in the US. When it comes to unblocking ability, you should have success when it comes to both TV channels and popular streaming platforms.
When it comes to general usability and device compatibility, CyberGhost exceeds the industry standards and is one of the most effective solutions for Thailand.
Wrap Up
All three of the aforementioned providers do a great job when it comes to free access to American TV channels and platforms. At first, the geo-blockades may seem like an issue.
But you shouldn't have a lot of trouble bypassing these blocks while in Thailand. Just follow the above steps and you will be sorted!