Those who lived in this country know how strict laws it has. Accessing your bank account from abroad is impossible, nor you can enjoy UAE Netflix. But, all of the potential issues you can get will be fixed today. You'll learn how to change an IP in order to get an Emirati one in a few steps, which will give you access to all of the online content of this country.
Use a VPN to Change Your IP
Whether or not you have heard of this service, you probably know how useful it is. This abbreviation stands for Virtual Private Network and this name should tell you a lot. It's here to enhance your privacy, allowing you to avoid government surveillance, bypass censorship, and enjoy geo-restricted sites.
When you connect to it, it uses a so-called VPN tunnel to encrypt your data, which is shown on the image below:

Furthermore, it lets you change your online location-, so you can access foreign countries' local content even from your physical location. In this case, you need to connect to a server based in the UAE, to be able to enjoy content from your homeland.
How to do it, though? Well, take a look at the next section to find out.
How to Get a UAE IP Address from Anywhere in the World?
Changing your IP address with a VPN is dead simple. If you pay attention, you'll learn it instantaneously – we promise you! Here are our few simple steps:
1. Get a Subscription
To make the most out of this service, you'll have to get a quality one. NordVPN is pretty fast and offers astounding performance for the price. It's our favorite provider in this particular case because it has many servers in the UAE, which is very important if you want to have an Emirati IP.
It offers a 70% discount for a 36-month plan, so we recommend it.
2. Download and Install the Respective Apps
Downloading and installing the app of your choice is easy. After buying a subscription, the provider will immediately offer you its supported apps. Download the app, install it, log in with your credentials, and you'll get to the home screen.
3. Connect to one of the UAE Servers
It's time to connect to the server. Click on the UAE thanks to the huge map available. After taht, you'll establish a connection in a few seconds.

4. Enjoy Emirati Online Space
Finally, you can enjoy the UAE's offerings online. If you don't know what benefits you can get, scroll down to the next section to find out.
What are the Benefits of Getting a UAE IP Address?
The benefits of using an IP address from this country are numerous. However, as always, we'll talk about the most important ones. Here are the benefits you can expect:
Accessing Netflix and Local TV Channels
The UAE has a very extensive Netflix catalog that you might want to watch. Although it's not as big as the American one, you can still enjoy some high-quality shows and movies in your native language. Of course, if you have a Virtual Private Network.
Furthermore, the country has an array of local channels. Whether you want to enjoy Emarat TV, Abu Dhabi TV, AD Drama + or any other channel, you can do it easily.
Taking Advantage of Online Banking
Grabbing some cash from your UAE bank account abroad is easy with this service. Changing the IP will allow you to do that. However, without the UAE IP address, the bank will lock you out, preventing you from getting your cash.
Many banks around the world will do it. Accessing your account with a foreign IP can sometimes be considered as a cybercrime attempt, hence many banks react immediately.
Securing Your Online Connection
While soaring online, it's important to stay safe. With military-grade encryption and security protocols, this service will do that for you. Regardless of the server, we can guarantee you 100% safety and anonymity online.
Top 3 VPNs to Get a UAE IP Address
Before we wrap it up, let's see what are the best choices for getting a UAE IP address in 2021:
1. NordVPN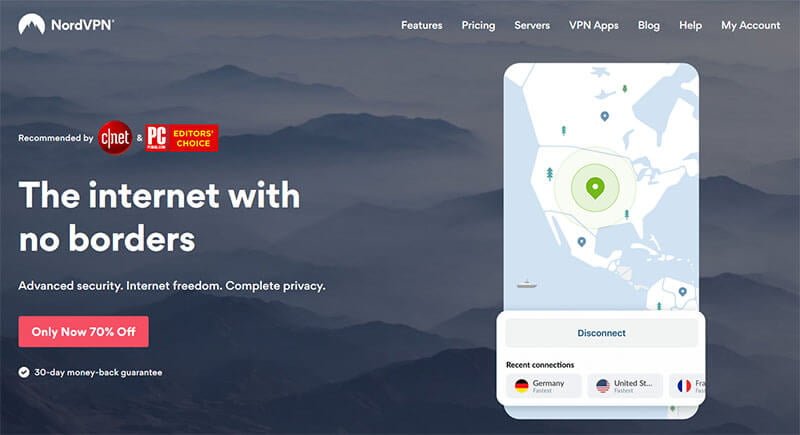 NordVPN comes from Panama and has 5,600+ servers in 61+ countries. There are 20 obfuscated servers located in this country, making it great for bypassing censorship. The provider can also be proud of its speeds. You can stream 4K videos or play games with low pings easily.
Furthermore, NordVPN offers an ad-blocker called CyberSec, alongside Onion Over VPN feature for using Tor safely. The provider doesn't store any logs, so you can browse even the Darkweb without being caught by the government at some point.
Price-wise, NordVPN isn't very expensive, yet gives you a great experience.
Get NordVPN With A Big Discount >
2. CyberGhost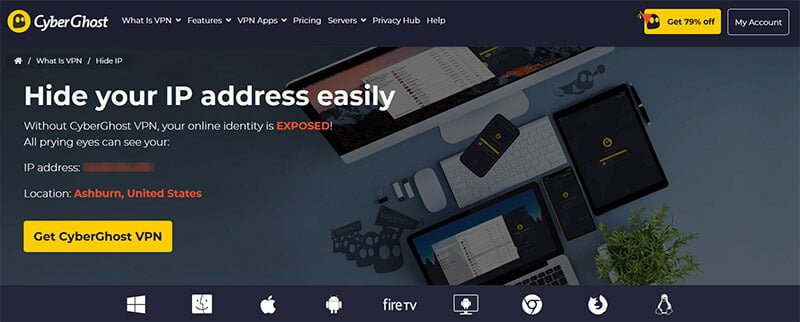 Having 6,200+ servers in 91 countries means being the largest provider on the market. CyberGhost has 72 servers in Dubai, which is more than enough for the purpose. We like the addition of dedicated servers here, for streaming and torrenting.
While these servers are virtual, we found that they're very fast and even support P2P. Your connection is encrypted with 256-bit encryption and cover your tracks, they don't store logs. To make you feel even more welcome, there's 24/7 customer support for all your needs and issues.
CyberGhost is among the cheapest providers on the market but regardless, offers stunning performance. Its 3-year plan is insanely cheap, by the way.
Use CyberGhost to Get a Emirati IP >
3. HideMyAss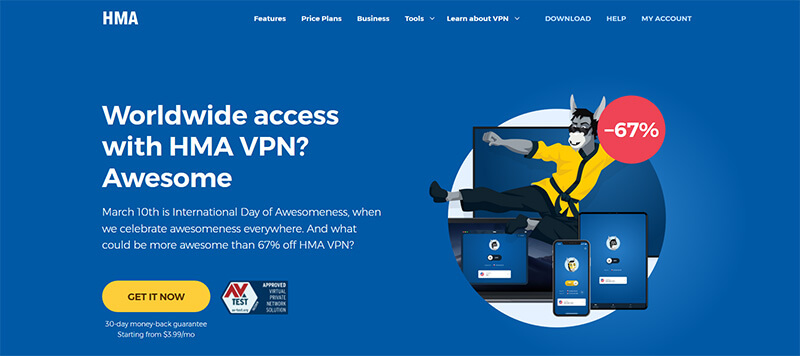 HideMyAss offers 1,000+ servers in 190+ countries worldwide. In the UAE, it has 2 servers that are perfect for enjoying your local content or accessing your bank account from abroad. Thanks to its intuitive app, you'll easily get a new IP address and when you get more into it, getting an IP will be done in a single click!
Since it can unblock BBC iPlayer and Hulu, you'll also be able to enjoy some shows. It has 256-bit encryption, DNS and IP leak protection, and even a kill switch. The only thing we don't like here is that HideMyAss is not great for torrenting.
And since it keeps some logs, we wouldn't joke around doing it. But, for this purpose, it's more than serviceable. Smash the button below and you'll get a discount!