Are you struggling to get your money from your bank account located in Libya when abroad? Or perhaps, accessing your favorite local TV channels while in a foreign country? If so, you'll need to get a Libyan IP address ASAP! It will let you enjoy the ever-growing internet content of this country and keep you safe and secure online. Wondering how to do it? Well, you might as well stay with us and learn something new today.
Use a VPN to Change Your IP
The VPN industry is one of the most lucrative at the moment. This is because this software has unique security and privacy features that allow for more freedom online. And if you can't access your local content from abroad, is it called freedom? Definitely no! So, to access it, you'll obviously need this software.
It lets you change your online location in a split second, thus access websites from a foreign country. By doing this, your connection is wrapped in a so-called VPN tunnel and you're invisible to hackers, governments, and your ISP.

This sounds great, right? You get another IP address and fly low under the radar. Well, it surely is great and offers numerous perks. If you want more Infos about VPNs, we suggest reading our guide related to this topic. It'll help you understand what this service is and how it works in order to get a Libyan IP.
How to Get a Libyan IP Address from Anywhere in the World?
It's time to put things into motion. Now that you know how it works, it's time to utilize a Virtual Private Network for your benefits. Here's how to get a Libyan IP address from anywhere in the world:
1. Buy a Subscription
If you want a top-notch experience, you'll need to use a premium provider, and not the free ones. Regarding premium providers, our suggestion for this purpose is HideMyAss. Sure, ExpressVPN is the best on the market but unfortunately, it doesn't have servers in this country.
Libyans who want a foreign address, however, can use ExpressVPN and we suggest them to do it.
2. Download & Install the App
Download the app when you're prompted and install it. The provider supports all the major platforms, so you can install it even on your smartphone. Log in with your credentials and you'll be met by the home screen.
3. Connect to a Libyan Server
Now, click on Location underneath the connection button and the server list will open. Scroll down and find Libya. Click on it and wait for a few seconds. After that, your connection will be established.
HMA even offers dedicated servers for P2P and streaming, so if you sometimes want to rest from Libyan content, you can use it for other purposes.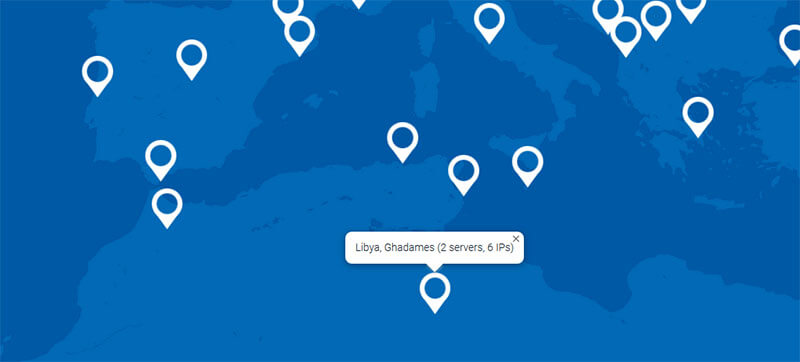 4. Enjoy Libyan Online Space
With the connection in place, it's time to enjoy your favorite shows and other benefits that this IP will bring you. Speaking of benefits, scroll down to the next section – we talk about them!
What are the Benefits of Getting a Libyan IP Address?
While Libya isn't the most tech-savvy country on the planet, it's internet content is on a take-off. With that in mind, here's what an IP address from this country can bring you:
Safely Use Your Bank Account Abroad
Whenever you're trying to use your bank account from a different country, it will lock you out. Banks accept only the IP from the same country and if you're using a foreign IP, it will assume that someone's trying to hack your account.
However, if you use a VPN, that won't happen. It will let you withdraw your money from anywhere in the world so that you don't have to go through these issues.
Enjoy Favorite Local TV Channels
There are a few popular TV channels that many Libyans love watching – Libya TV, Allibya TV, Al-Asimah TV, and many more. Unfortunately, these channels aren't accessible from abroad, so you'll need to modify your IP address to watch them.
With this service, it's entirely possible!
Stay Safe and Anonymous Online
Staying safe online is definitely something that's very important. Thanks to its military-grade encryption, this service will let you do that. No matter the IP you're using, your security is always granted, which is why it's great for staying anonymous.
Best VPN to Get a Libyan IP Address
The bad thing about this country is that not many providers have servers there. We found that only one provider will help you get a Libyan IP in 2021. Here it is:
HideMyAss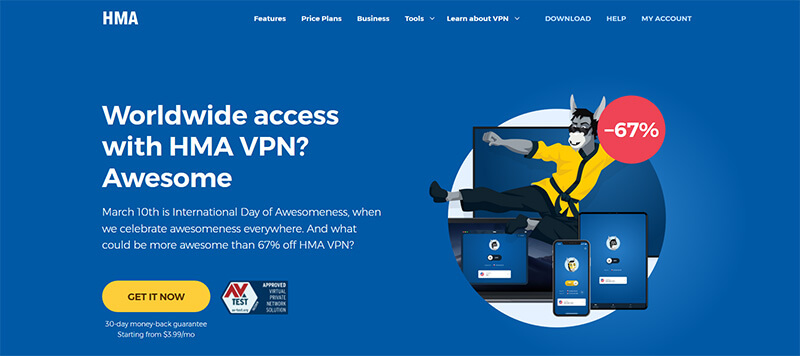 HideMyAss is a provider from the UK that ticks a lot of boxes for this purpose. It has solid speeds, 256-bit encryption, dedicated servers, and even live chat. When it comes to bypassing geo-restrictions, it's sublime and you'll be able to enjoy Libyan online content with ease.
Although it does keep some logs and is inside the 14 Eyes Alliance, it's still a decent provider. CyberGhost is a well-known provider that we would like to be on this list. Unfortunately, it doesn't have servers here.
HMA also has a very user-friendly interface that will let you change your IP in a few seconds. Although it has servers dedicated to torrenting, interestingly, the P2P support is very limited. So limited that we don't suggest doing it with this provider.
The good thing is that it unblocks Netflix and a couple of popular streaming platforms. So, if you ever get tired of watching content from your homeland, you can take some rest from it.
You know that we always recommend ExpressVPN but this time, it can't be done because it doesn't have servers here. On the flip side, if you live in this country and you want a VPN for all purposes, this is the one to go for. Currently, it offers a 49% discount and 3 months free for a 12-month subscription plan.
As for HideMyAss, it's really a decent provider for this purpose, although, as we said, it keeps some logs. On the brighter side, it has a 30-day money-back guarantee, so you can use it for one month free and get your money back if you don't like it.