Hola VPN has more than 200 million users worldwide, and as such, it's a very popular free provider. While less tech-savvy persons usually like it a lot, tech-savvy people despise it probably twice as much. The reason being is that it's a free provider that does a lot of things wrong, making it inferior to many free VPNs on the market. Today, we're going to see how bad it actually is, so continue reading our Hola VPN review.
What is Hola VPN?
So, why is Hola VPN so bad? There are numerous reasons for this, one of them being that it's the "first peer-to-peer VPN." This essentially means that they don't use servers located around the world, as normal providers do. Instead, they use your computer's idle resources to provide "the web accessible for all."
To translate, every Hola user shares bandwidth with one another. For example, if you choose to connect to the USA, you'll be using an IP address of another user of this Virtual Private Network, that lives there. And the same could be done to you, too. Someone will need an IP from your country and it could be your IP that he/she can take.
This is VERY dangerous, especially if someone's doing something illegal online. Of course, it also poses a big threat to your privacy and security. We'll tell you straight-up that you should NOT use Hola VPN and avoid it at ALL COSTS.
However, we downloaded it and reviewed it in case you're curious as to why we think it's bad. So, if you still want to read our Hola VPN Proxy review, you can do so by proceeding to the next section.
Compatible Devices and Ease of Use
If you're still here, let's start with the basics – supported devices and ease of use. When you first visit the provider's site, you'll be surprised at how many devices it allegedly supports. To make things clearer, take a look at the screenshot below:

There are tons of devices and platforms, from Chrome and Mozilla to Android, iOS, Windows, macOS, PS, Xbox, Routers, Apple TV, Smart TV, and so forth. Sounds impressive, right? Well, just so you know, the free version of the provider won't support even half of these devices.
Hola VPN Proxy has a PAID version – how awesome could that be?!
We wanted to avoid paying anything to these people and since millions of users use the free version of Hola VPN, we'll review that version, and not the paid one.
Computers
Starting with computers, Hola supports Windows and macOS, no Linux here. Even though macOS is more secure, you still aren't in the clear with this provider, so no platform gains the advantage. Nevertheless, let's see how easy it is to install and use on the Windows PC.
The first thing to do is to download a setup file and open it:
At least, they admit that you're sharing resources with the others right away, which is… "okay". You have the option to pay and avoid that, but as we said, we clicked on the right button and proceeded to the next step.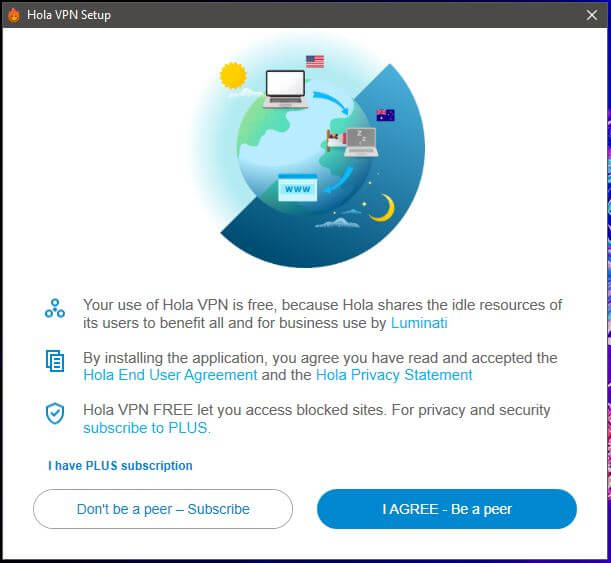 Once again, the same warning. We aren't sure if they warn us because it's dangerous or because they want us to pay some money. Click on "I Agree" if you want to a free Hola VPN and the installation will begin shortly: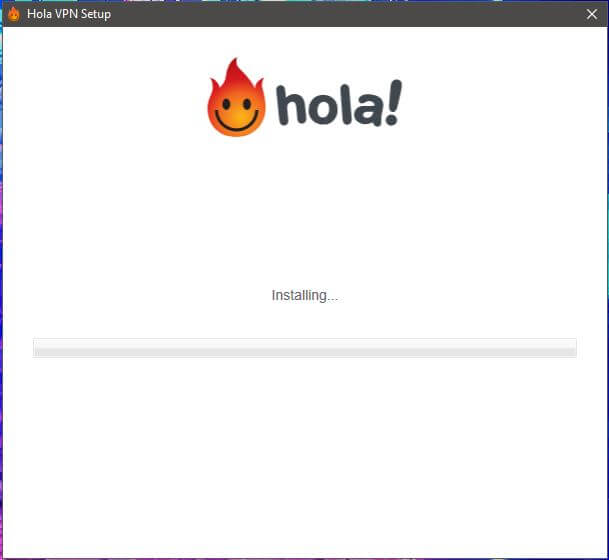 The installation will last up to two minutes and when it's done, it's time to open the VPN. Actually, it opens through your browser, which is Google Chrome in our case.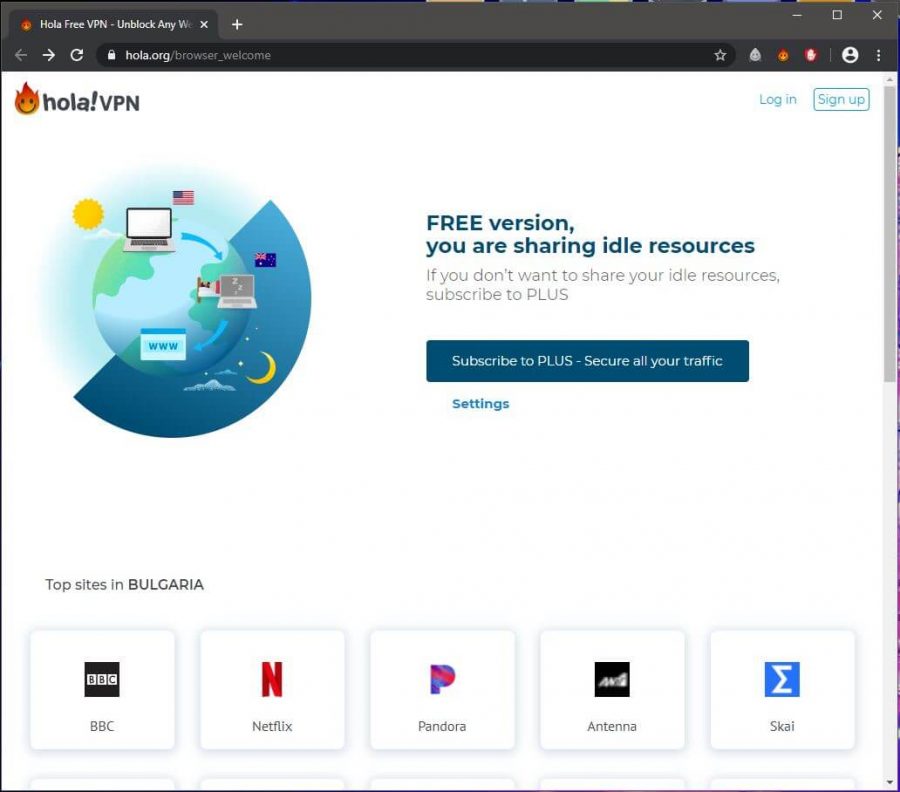 That's it. To unblock the site you want, simply type in the address, press Enter, and it will (or will not) unblock it for you. In case you want to change your IP, click on the orange Hola icon next to the search bar and choose the country you want. Beware that you'll need to log in before doing that.
It's obviously very easy to use and install, so we must give props where props are due.
Smartphones and Tablets
And what about smartphones and tablets? Well, Hola VPN Proxy stays true to itself in every regard, even when we talk about ease of use. The provider supports both Android and iOS, and with millions of downloads coming from these platforms, it's a very popular mobile app.
We agree that people love free VPNs but if you're reading this, we suggest you uninstall the Hola VPN app immediately, even if you're on iOS, thinking that it's safer. Google Play users who want to download it despite everything will find it easily, you can see how it looks in image 1: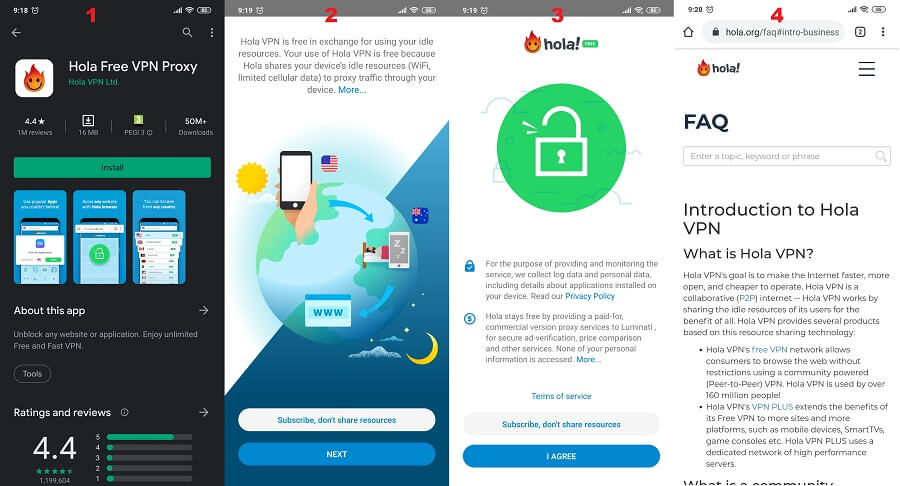 After downloading it, open the app (image 2), click Next, and on the next screen (image 3), also click "I Agree." The app will open in your default browser and will immediately transfer you to the FAQ section, as shown in image 4. To get to the login screen, close the browser, and open the app itself.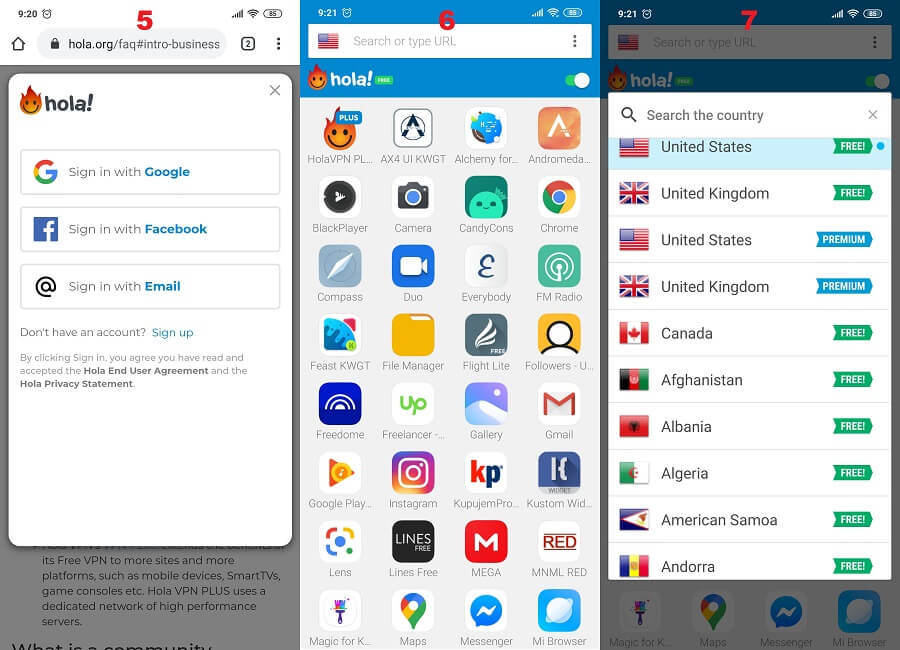 The login screen is shown in image 5 and this is a mandatory step. After that, you see how the app looks. It shows you some of the apps in your phone and above, there's a search bar for typing the URL of the site you want to unblock (image 6).
In case you want to change the IP, click on the American flag and the IP list in image 7 will open. The same thing we said about the Windows app could also be applied here – easy to use and install, as we expected it.
Other Devices
Hola VPN, or better said, its premium version, allows you to use it on other devices, such as Apple TV, Android TV, Amazon Fire TV, routers, and so forth. While you can't use it on Kodi unless you connect it to the router, it's still great that the possibility is there.
But, given the nature of the provider, we don't recommend doing that. You'll just give them more info about yourself and you'll easily jeopardize your privacy. Not to mention that only the premium version allows you to do that, so you'll need to pay a price that isn't very cheap. More about that later.
If you need a VPN that will cover all the devices in your home, we suggest ExpressVPN.
How Fast is Hola VPN? We Checked Its Speed!
We always say that free providers are slow and come with certain limitations. Those who didn't believe us will have a chance to see it today. The thing is that all providers will reduce your internet speed to some extent. But, quality providers will reduce it slightly, which is a small price to pay for impeccable security.
On the other hand, free providers give you both slow speeds AND lackluster security. We did things a bit differently this time. Instead of 3, we tested 2 servers in the morning, in the mid-day, and in the evening. We also kept the best score and used the best location when that was possible.
Important to mention is that we're located in the USA (non-VPN test) and that we used these 2 locations for testing:
The United States
The United Kingdom
Without using a VPN, our internet speeds are:
Ping: 11 ms
Download Speed: 211.88 Mb/s
Upload Speed: 202.20 Mb/s
Now, when using Hola VPN Proxy, our ping, download, and upload speeds respectively, for 2 testing locations, are:
US Server: 103 ms / 38.45 Mbps / 27.09 Mbps
UK Server: 212 ms / 9.63 Mbps / 7.56 Mbps

As you can see, Hola VPN did overwhelmingly bad in our speed test. Even when using an IP in our country, our internet speeds were significantly reduced – a few times. The UK IP address showed even worse results, making it impossible to enjoy a HD video without buffering, let alone gaming or gambling online.
For a proxy-like service, it's expected, but if we take into account everything bad about this provider, every pitfall drastically reduces its value. In conclusion, Hola VPN is among the slowest providers we tested and reviewed.
How Good is Hola VPN for Streaming?
Can we at least expect some good news in this part of our review about Hola VPN? We had a lot of fun testing it for streaming. It sounds strange but our testing was like a rollercoaster. One moment, it looked like it will unblock a certain platform, only for it to give us some sort of error the other moment.
For the start, its speeds are bad, so don't expect a quality streaming experience. Since we got that out of the way by mentioning it a few times already, let's see if Netflix will work: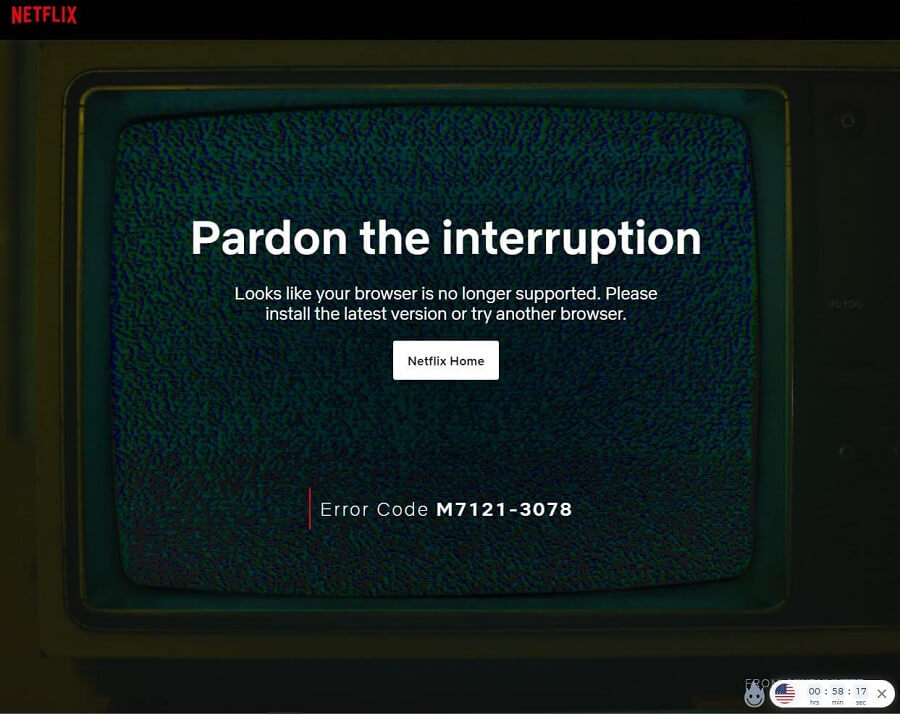 It all went well at first. We accessed the site, clicked on the US-exclusive show, and boom – this appears out of nowhere. It's clear that Hola VPN can't unblock Netflix. Let's see if Hulu will work: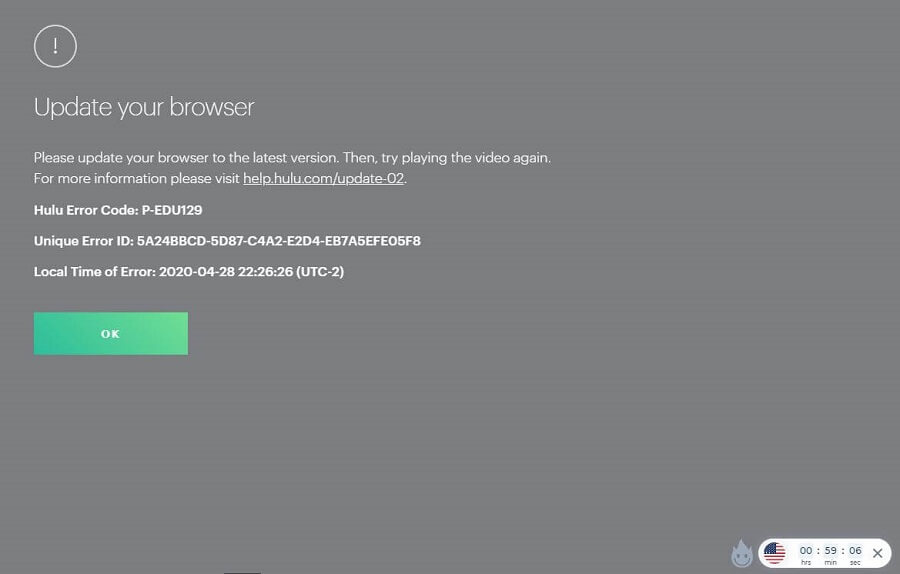 Once again, the same error, saying that the browser isn't supported. Don't let it fool you, it's not about your browser. It's about the fact that Hola can't unblock Hulu. Next up, we have HBO GO and it's a pretty interesting scenario: Proxy Error – that's all we got, so we couldn't unblock HBO GO either. Disney+ says pretty much the same: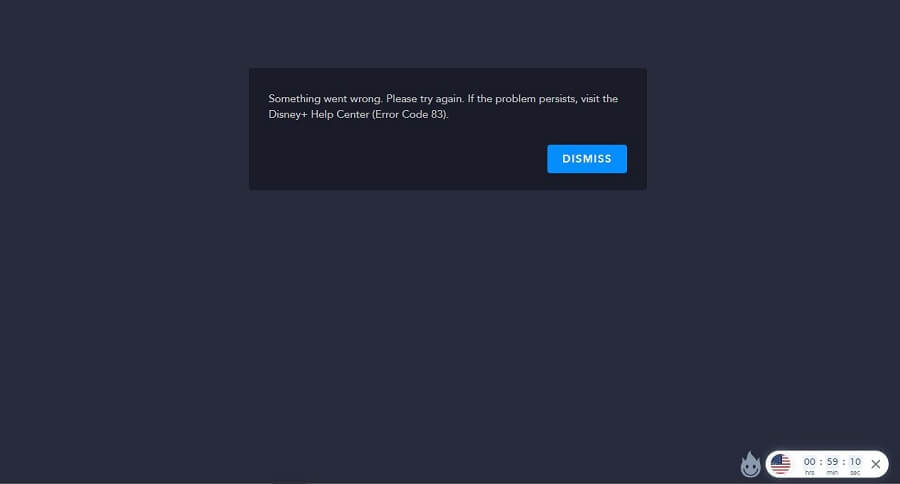 Something went wrong e.g. it doesn't work because we're using Hola VPN. DAZN, as expected, also didn't work: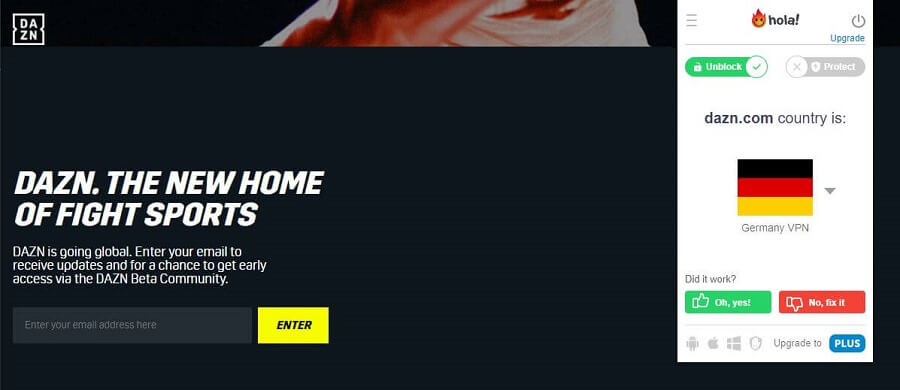 And surprisingly, BBC iPlayer did work: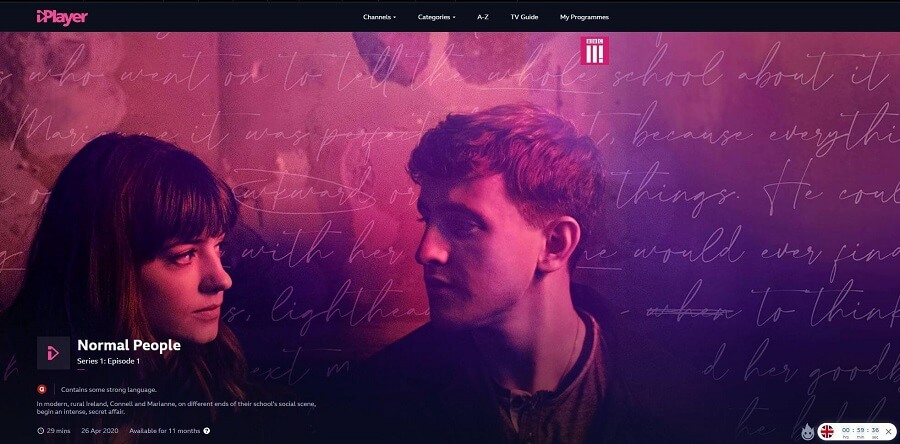 Apart from BBC iPlayer, Hola VPN Proxy didn't unblock a single streaming platform, making it disastrous for streaming. Coupled with very slow speeds, you'll get one of the worst streaming experiences with this provider.
Confidentiality, Security & Logs
We love roasting providers when they deserve it, and although Gordon Ramsay roasts better, we take pride in exposing nooks and crannies of non-secure providers. When you visit Hola VPN's privacy policy, you're going to re-think about using it (ever again) immediately. Just look at this:

If you ask us what do they log, we have only one word – EVERYTHING. Follow the red lines in the image above and you'll see. They basically log what pages you visited, WHEN did you do it, and HOW MUCH time you've spent on a particular page or a website.
Oh, and that's not all, buddy, hold on. They also store your IP address, name, screen name, payment information, and should you decide to sign in with the social media account, you're in for a treat. Here, they store your birth date, email address, full name, home address, and everything you made public on your profile.

We can see that they contradict themselves here. First, Hola VPN say that they don't sell or rent any personal info but immediately after, they say that may disclose your personal info to trusted third-party service providers.
Whether you rent, sell, or disclose it, we don't care – you're still sharing it with third parties, for Christ's sake! It's obvious why Hola VPN Proxy is the worst provider on the market. It calls itself a VPN without providing proper servers, tunneling, encryption, and so forth.
Before we wrap up this section of our Hola VPN review, we just want to show you an IP leak test: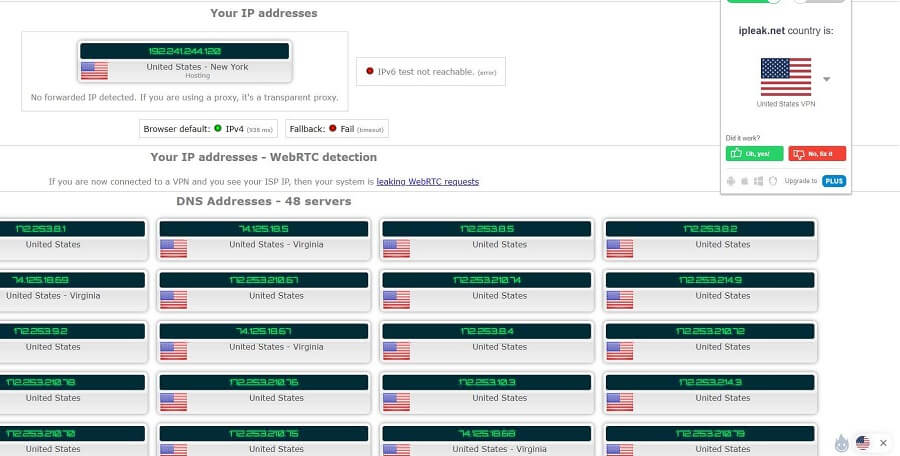 Luckily, we had no problems here, but everything else is an utter mess. It will not help you keep your privacy online, nor it will make you safe and secure on the internet.
We STRONGLY advise you not to use this provider. A much better choice is ExpressVPN, as it offers 256-bit encryption, a zero-log policy, and military-grade encryption.
Can I Do Torrenting Safely With Hola VPN?
Do you love torrenting? If so, you might want to avoid Hola VPN, too. You see, this P2P-based provider doesn't allow torrenting – how strange! Whenever you see a DMCA policy on the provider's website, it's a dead giveaway that the provider doesn't allow torrenting: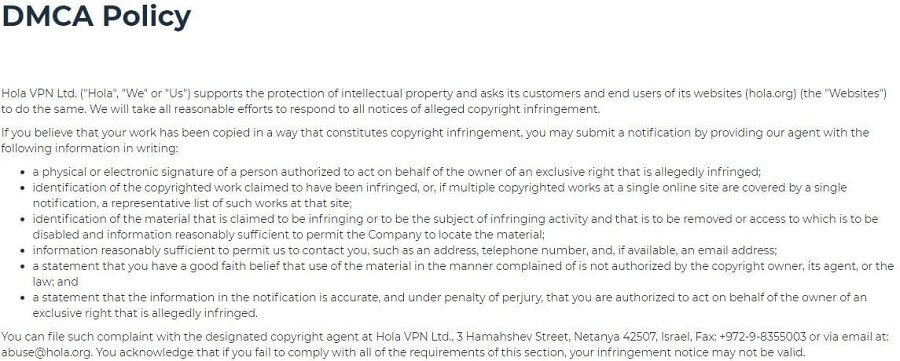 We didn't even have to read it to see what's everything about. We tested it using BitTorrent and it didn't work. Neither it will for you, so don't try to use Hola VPN for torrenting because you're just going to get into trouble.
You don't want to mess with DMCA. Or perhaps, you want, if you have too much money to throw it around on copyright infringements.
Can I Use Hola VPN to Bypass Censorship?
No, of course – what did you expect?!
A provider with no encryption, poor security, and infinite-log (opposite of zero-log) policy can't do anything except for taking space on the market. Our testers did a great job of testing it in censored countries such as China, Russia, and the UAE, and it failed miserably.
In China, the Great Firewall dusted it immediately – as they say, another one bites the dust. Not only we don't recommend it for censored counties but we also don't recommend it in any case.
Pricing and Plan Options
Hola VPN Proxy is a free product, so you can download it in a single click of a mouse. However, there's also a paid plan if you want to purchase Hola VPN Plus. In that case, the pricing would be: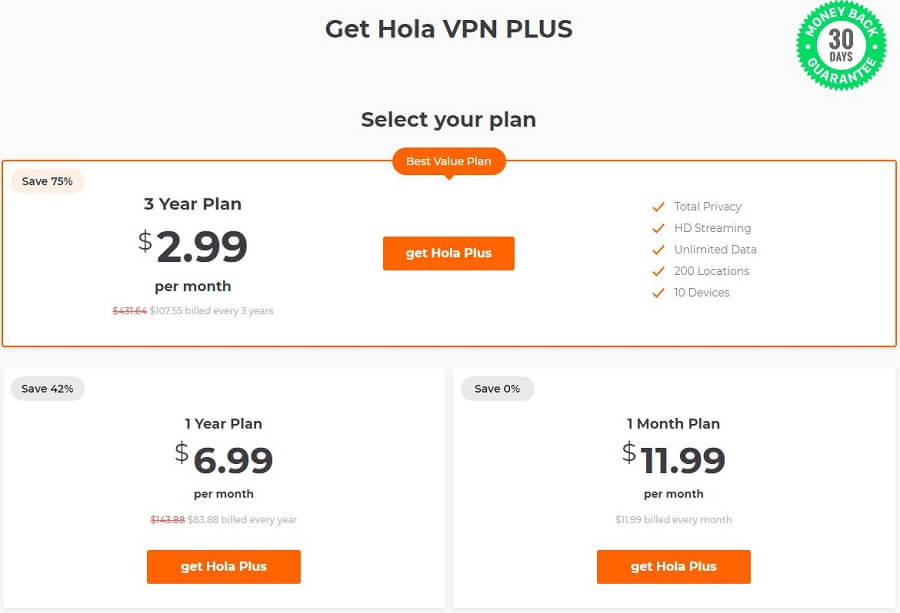 If you decide to pay, you'll get normal VPN servers, privacy, up to 10 devices, unlimited data, and so forth. Despite all of these claims, we doubt that Hola will let you enjoy your privacy that easy. Let's discuss the pricing a little bit.
As you can see, it's ridiculously expensive. Its annual plan costs $6.99 a month. For comparison, ExpressVPN costs $6.67, which is just a bit cheaper, but you get stunning performance and privacy. The monthly plan is expensive, too! At $11.99 a month, it's foolish to buy it.
Lastly, we have a 3-year plan at $2.99 a month, and at first glance, it seems cheap. And if we think about it better, CyberGhost also has a 3-year plan with 2 months free at $2.75, making Hola VPN obsolete.
They offer a 30-day money-back guarantee, which we're sure you're going to use 😉
How Can I Contact Hola VPN?
Whether you want to get a refund or just ask some general questions, Hola VPN offers customer support.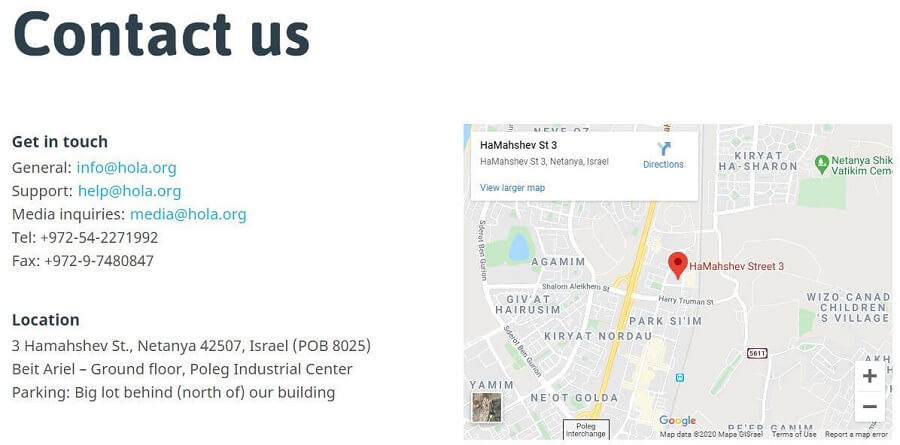 Every info about the company is right there. There are different emails you can use, depending on the type of your question or issue, as well as two phone numbers, which is definitely a welcome addition. We also see that the company is based in Israel, which is another bad news, given that it's a member of the 14 Eyes.
Email support is straight-up non-responsive or takes a whole day to respond, while phone support isn't available 24/7. They don't state anywhere when they're available, so good luck getting them if you need them.
The Special Functionalities
The special functionalities greatly enrich a basic VPN experience, so it's always great to have at least one. Hola VPN doesn't do its VPN duty as intended, so we didn't expect any special features while doing this review. But, we were surprised to see a few of them here:
Hola AdBlocker
Hola AdBlocker works as a normal ad-blocker. It's at the top of the browser, right next to the search bar, showing you how many sites and trackers it blocked, and so forth.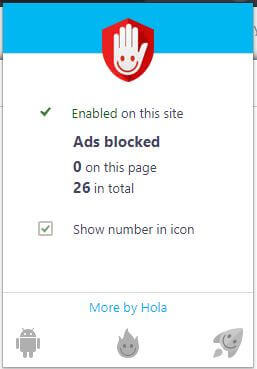 While it works great, it contradicts its politics. You block ads and trackers but you also spy on your users when using the internet… quite pointless.
Hola Video Accelerator
The video accelerator is exactly what it sounds like. It's here to accelerate the buffering of the videos you're watching.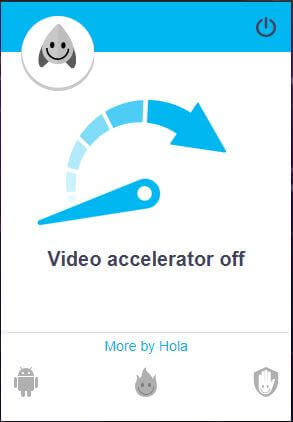 In theory, it should let you watch-buffer free videos and enjoy YouTube or Netflix in their full glory. Needless to say, this feature fell flat on its face, as it didn't show any results. We still had problems watching anything above 1080p and we still had slow speeds.
They might as well delete this feature – it simply doesn't work.
Other Things You Should Know
There are still a few more things we didn't touch on in our review of Hola VPN, so let's cover them up.
Number of Servers
The fact that Hola VPN Proxy chooses to stay vague over clearly giving you enough info speaks volumes about it. For instance, both ExpressVPN and NordVPN tell you how many servers they have, but apparently, not this provider.
We can tell you how many servers it has – zero. Why? Because they use your, and any other user's IP for connection, as we explained earlier. So, this free version, which is the most popular, doesn't have any servers, in the literal sense of that word.
And of course, they don't talk about anything related to their servers.
Number of Countries
What about countries? Well, Hola VPN once again, stays silent. In the Pricing menu, you can see that they offer 200 locations worldwide, which doesn't have to mean 200 countries. And that's for the premium plan, as for the free plan, the provider doesn't state that anywhere.
Number of Simultaneous Connections
We hate to repeat ourselves, but this info is also hidden under the curtains. Should you buy a premium version, you'll get up to 10 simultaneous connections. We tested the free version on 3 devices and it worked fine, and it's not strange, given that this is more like a proxy than a full-fledged VPN.
What Do Other Users Say About Hola VPN?
Are users at least happy with Hola VPN? Not exactly. Let's start with Reddit:

This user complains about the provider, which is obvious from the first sentence. Strangely, the app kept installing a self-named folder in the user's Downloads folder, despite him uninstalling the app. In the end, he says that he got ZenMate and is, at the time of writing, satisfied. Moving on to the Google Play Store, we have another negative review:

It's short feedback but says what we already said in the review of Hola VPN – the provider stores logs, user data, and so forth. Now, the Apple Store reviews aren't great either:

The problem is that this user thinks that $3.49 a month for a 3-year plan is affordable, which couldn't be farther from the truth. If you're reading this, dear user, please buy yourself CyberGhost. And now, for the review, he complains that this VPN doesn't work in Saudi Arabia, which doesn't surprise us. Finally, we have feedback from Trustpilot:

The Trustpilot user also mentions what we said. It's dangerous, steals your bandwidth, and hard to get rid of. You'll need a special program to remove it completely.
Conclusion: Should You Take It?
Did you read the review of Hola VPN from the start? Good. In that case, you can skip this conclusion. If you didn't read it and you just scrolled down, here's your verdict – you should NEVER buy or use the free AND paid version of Hola VPN.
It's simply too risky to use it and to top it all up, it offers subpar performance, inability to unblock streaming sites, and no encryption or tunneling.
BIG thumbs down for Hola VPN Proxy! If you're in a market for a reliable provider, ExpressVPN is your right choice.