While some of you can't afford a vacation in Taiwan, you can at least get a Taiwanese IP easily. If you have problems accessing your bank account from abroad or you just want to nail that final episode of your favorite local show, look no further. Changing your online location is easy, so you can get a new IP address in a few seconds. Stay with us to learn how to do it!
Use a VPN to Change Your IP
For us, a VPN is a revolutionary tool for keeping yourself anonymous online. It stands for Virtual Private Network and has numerous features that every internet user should use.
For example, it lets you change your online location and use the internet as if you were from another country. Do you see where we're going with this?
It will, as well, allow you to get a Taiwanese IP, thus access this country's sites as if you were a resident. This service encrypts your connection with a VPN tunnel, preventing others from tracking you. With it, your ISP, hackers or government won't be able to see what you're doing online.
You get to kill two flies with one hit – stay secure and watch your favorite local shows from abroad!
How to Get a Taiwanese IP Address from Anywhere in the World?
There are many reasons to look for the best VPN in Taiwan. But, before we talk about the benefits of doing so, let's see how to get its IP from anywhere in the world:
1. Buy a Subscription
To be able to bypass geo-restrictions easily, you'll need to subscribe to a VPN of your choice. Before you check our list of recommended options, let us recommend you ExpressVPN right away. This is our top choice that offers a 49% discount and 3 months free for a 12-month subscription plan.
2. Install the App
When the payment is verified, you'll need to download and install the app. Thankfully, the provider supports all the major platforms, so that won't be a problem. Log in with your email and password, and proceed to the next step.
3. Connect to a Taiwanese Server
Click on the country under the button for connection and the server list will open. Scroll down to find Taiwan, click on it and then, click on the button to connect. Your connection will be established in a few seconds.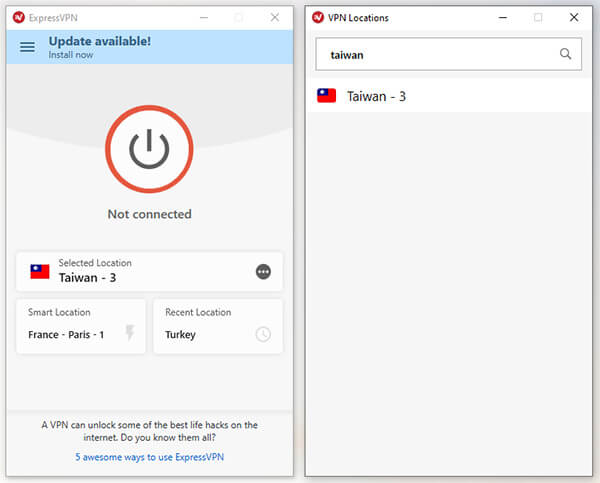 4. Enjoy Taiwanese Internet Space
Finally, it's time to enjoy what this beautiful country has to offer thanks to your new Taiwanese IP Address. And if you want to connect to this or any other server, you can do it by only using the third step. That's how simple it is, as we told you.

What are the Benefits of Getting a Taiwanese IP Address?
Using a different IP address always has its benefits. Who thought that a simple Internet Protocol address can bring so much joy?! Here's what to expect:
Access Taiwanese Local Channels and Websites
Being abroad often means missing your favorite TV shows in your homeland. When you change your IP, you can access TTV, CTV, CTS or FTV easily, from anywhere in the world! Furthermore, Netflix Taiwan will also be at your palm's reach.
Watching some shows in your native language is priceless, isn't it? And if you just want to read the news, gain information about the local market or any other topic, it's very easy.
Use Your Bank Account From Abroad
If you run out of money in a foreign country, grabbing some cash from your home is a smart thing to do. But, if you access your bank account with a foreign IP, a Taiwanese bank will lock you out. Then, you'll have to fix this problem in person, which is time-consuming.
However, when using a different online location, that won't be a problem.
Enjoy Anonymity and Privacy Online
Last but not least, you get to enjoy 100% anonymity and privacy while browsing. Thanks to military-grade encryption, your data is kept away from the prying eyes of your ISP and the government. This applies to every IP you use. As soon as you connect to a VPN, you become anonymous.
Top 3 VPNs to Get a Taiwanese IP Address
Let's check what are your best options for this purpose in 2021. If you haven't bought a provider already – did you?
1. ExpressVPN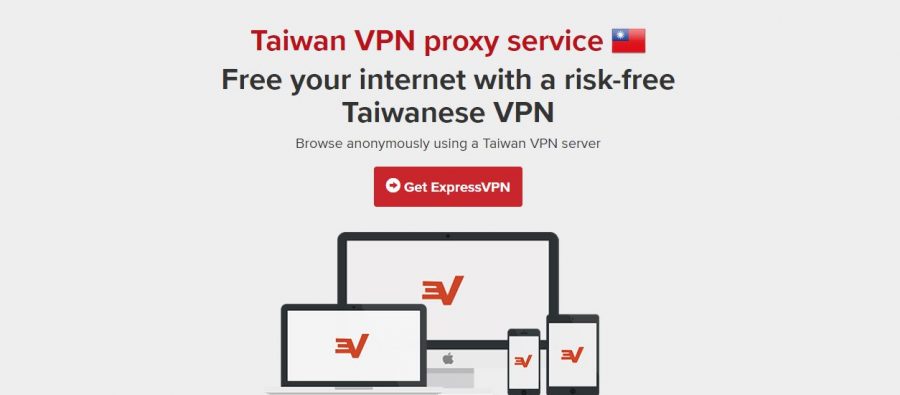 ExpressVPN, as always, annihilates the competition with its offerings. It's very fast, so much that the lightning would start questioning its own speed! But, aside from all that haste, the provider offers numerous features that would make even a demanding Taiwanese happy, including 3,000+ servers worldwide.
The provider doesn't store logs, keeping you safe even if it gets hacked. Even better, you get 256-bit AES encryption for your connection, as well as a kill switch if things go south. DNS and IP leak protection are also here so that your IP never leaks, even accidentally!
ExpressVPN can unblock Netflix, Hulu, HBO GO, Disney+, and many popular streaming platforms on the market. Plus, it has 24/7 live chat support and router compatibility.
Change Your IP With ExpressVPN >
2. NordVPN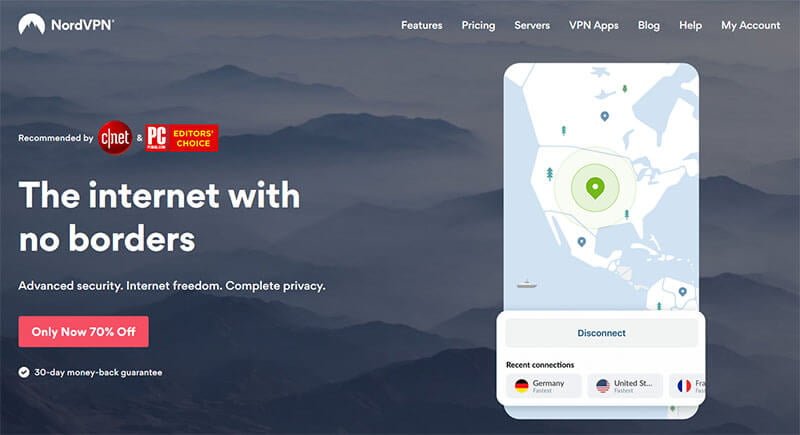 NordVPN comes with a plethora of servers at your disposal. To be concise, 5,600+ of them, of which 16 of them are located in Taiwan. These servers support the Double VPN feature, which routes your traffic through two different VPN servers for added security.
And since we mentioned security, NordVPN is another no-log provider. It even supports Tor with its Onion Over VPN feature. For blocking ads, there's CyberSec and for safe streaming, there's SmartPlay. The speeds are excellent and unblocking blocked sites is a simple thing to do.
As you can see, NordVPN is jam-packed with tons of useful features, yet it's very cheap. What more to ask for?
Enjoy Taiwanese IP With NordVPN >
3. CyberGhost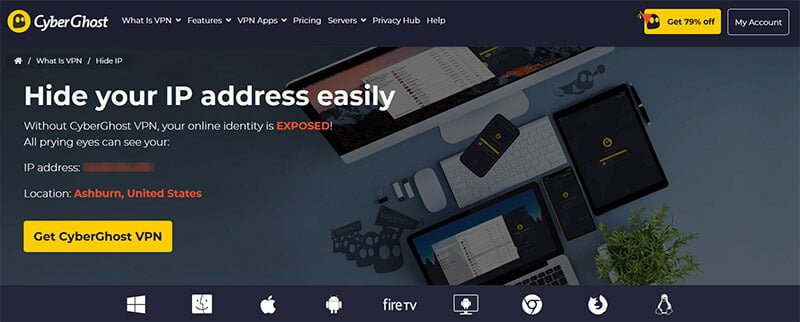 CyberGhost is a Romanian company with the largest server count. 6,200+ servers in 91 countries – that's quite a lot! The provider has 10 servers in Taichung and 28 servers in Taipei, which is 38 serves in total.
Being generous is this provider's motto – obviously. They give you a 45-day money-back guarantee for a 3-year plan, which is, by the way, dead-cheap! For this price, you get dedicated servers for streaming and torrenting, as well as a zero-log policy.
Taiwanese will like the fact that they can stream not only local content but also Disney+, Netflix or Hulu. There's 24/7 customer support and for additional security, you get NoSpy servers. Heck, even a coffee at Starbucks is more expensive than this provider!
Don't believe us? Smash the button and see it for yourself. It is definitely one of the best options in order to change your IP and get a Taiwanese one 😉