Thailand is surely a country that has a lot to offer in the online space. But, if you're a Thai resident traveling abroad, you'll have a hard time accessing your favorite local shows or your bank account. For that reason, changing your IP address is your best bet. The only way you can do it is by using a VPN, so stay with us to find out how to get a Thai IP address in a few clicks.
Use a VPN to Change Your IP
As mentioned, using a Virtual Private Network is the only solution to this problem. While it seems complicated and complex, it's actually not. This software is very powerful, yet very easy to use, which is what many potential buyers want.
So, how can it help you? This service lets you change your online location, from your country to a foreign one. For example, if you're from Europe, you can change your location to a country in Asia, such as this one.
This is done by changing your IP address, and to do this, you simply need to connect to a server in a different country – that's all. By doing this, the service employs a VPN tunnel that spans from your location to the internet space, keeping you protected from hackers, ISPs, and other intrusive factors.
Needless to say, it allows you to access the foreign country's local content from abroad.
How to Get a Thai IP Address from Anywhere in the World?
A bit of education is never bad, right? Now, it's time for the second part of education. You know what this service is but you don't know how to use it in order to change your IP and get a Thai one. Here's our guide:
1. Get a Subscription
Subscribe to the provider of your choice. Although not many providers have servers in Thailand, luckily, some of the best on the market have. One of them is ExpressVPN, the best provider on the market. No logs are stored on their servers, so it's both safe and fast.
Right now, it offers a 49% discount and 3 months free for a 12-month subscription plan.
2. Download and Install the App
Download the app for the platforms you're going to use. Install it, then log in with your username and password. After that, you'll be greeted by the home screen.
3. Connect to the Thai Server
The interface of ExpressVPN's apps is pretty straightforward. Under the circular button for connection, there's a random country displayed. Click on it to open the server list. Here, scroll down to find Thailand and choose a server located in the country.
Finally, click on the button we mentioned to connect, wait for a few seconds, and you'll establish a connection.
4. Enjoy Thai Internet Space
Now that you're an online Thai resident, it's time to enjoy all the benefits. And if you want to use this IP again, simply follow our tutorial again. Open the app, connect to the server, and get rolling!

What are the Benefits of Getting a Thai IP Address?
Speaking of benefits, we need to talk more about them. Those who live in Thailand probably know what we're going to talk about. But, if you, for some reason, want a Thai IP, here's what you can expect:
Accessing Local TV Channels and Netflix
If you got used to watching local TV channels, you'll find it hard to leave your homeland and go abroad. Thankfully, this service will let you watch BBTV Channel 7, Thai TV Global Network, Thai TV 3, DDTV, and many other channels.
On top of that, you'll also be able to enjoy Netflix and watch some shows in your native language. Isn't that wonderful?
Using your Bank Account from Abroad
Being in a dire need of some cash abroad isn't the situation you want to be in. Accessing your Thai bank account with a foreign IP can lead you to be locked out of it. However, with a Thai IP address, that's not going to happen.
Change your IP, get some money, and enjoy your stay abroad!
Preserve Your Online Identity
Preserving your privacy online is a number-one goal. Whatever IP you're using, this service will do that for you, thanks to military-grade encryption and security protocols. That's the primary benefit of this software.
Top 3 VPNs to Get a Thai IP Address
Let's wrap up our guide with a small list of best VPNs for this country.
1. ExpressVPN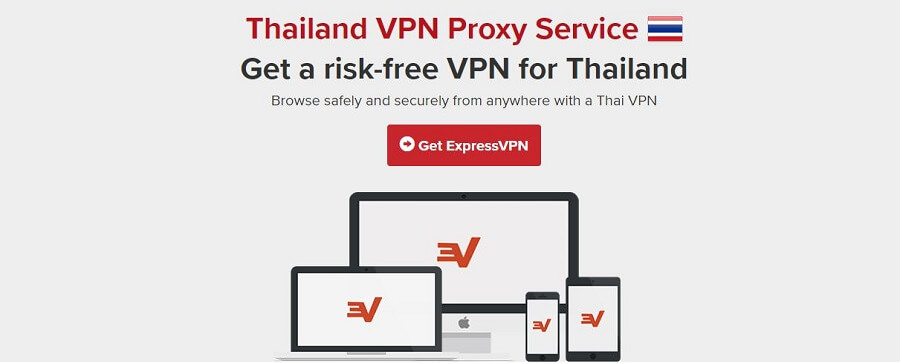 ExpressVPN is the best provider on the market, with 3,000+ servers in 94 countries worldwide. Luckily for us, it has servers here and they offer fast speeds and rock-solid security. The provider is exceptional when it comes to bypassing geo-blocks, so you'll unblock BBTV Channel 7 and Netflix easily.
It offers 256-bit encryption and a kill switch, in case your connection drops and you loose your Thai IP Address.
There's OpenVPN support, and you also get split tunneling, for additional security. ExpressVPN is great for Thailand, given its speed, reliability, and 24/7 customer support for fixing potential issues. Thumbs up for that!
Enjoy ExpressVPN with a 49% discount >
2. NordVPN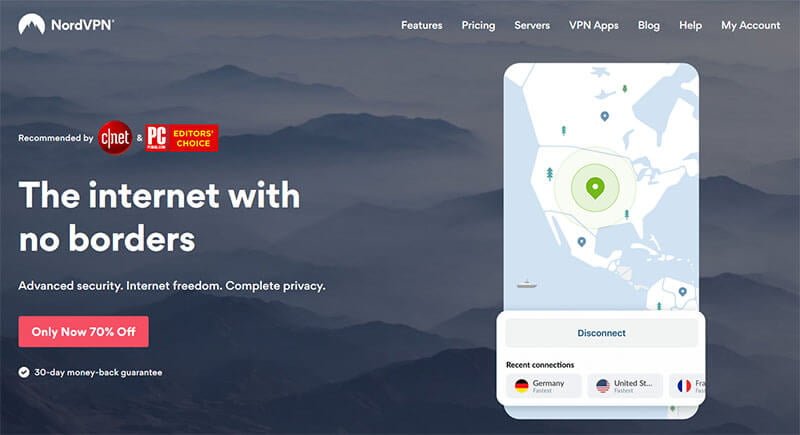 NordVPN has 5,600+ servers in 61 countries, of which 7 of them are located in Thailand. Rest assured, these are high-speed servers that will give you an experience of your life! The provider is excellent in terms of security, giving you a no-log policy, Double VPN, and Onion Over VPN features.
It has a SmartPlay feature for streaming safely and there's CyberSec for blocking ads. NordVPN unblocks Netflix easily and with its security, it will allow you to access your bank account from abroad. The best thing is that it's not very expensive, so you can get it for a reasonable price.
You can know more about NordVPN here.
3. CyberGhost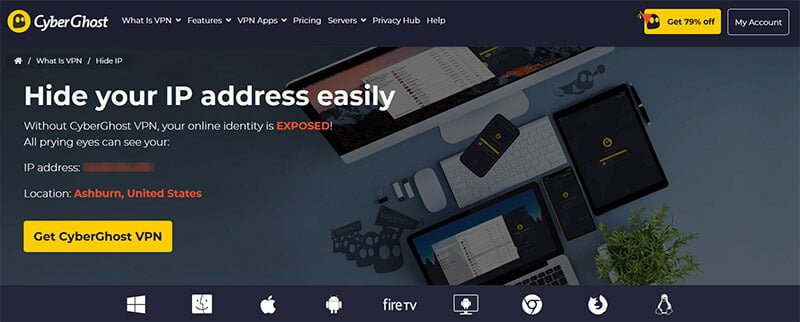 CyberGhost is a Romanian provider that offers a solid bang for the buck. 6,200 servers in 91 countries, and 10 of them in Bangkok – sounds good? Although these servers don't support P2P, you can expect to enjoy streaming local TV channels or using online banking safely.
We like the addition of NoSpy servers for privacy, as well as support for routers. Talking about support, CyberGhost offers a 24/7 live chat feature for fixing potential issues. All in all, it's very fast, very secure, and offers a 100% reliability.
Oh, and it's also dirt-cheap, especially its 3-year plan. Smash the button below to see it for yourself.