If you are looking for a free or paid alternative to Surfshark, you couldn't do better. Having tested several dozen providers, we are very well placed to advise you. We invite you to discover the best solutions that could give you complete satisfaction. Whether in terms of pricing, performance, security …
What Is Surfshark?
Many people are enthusiastic about securing their internet connection and are eager to use a VPN. However, there is one drawback that is deterring most folks – no Netflix. Most VPNs can not work with Netflix, as they would need to block the information Netflix needs to function.
While there are a few VPNs that are compatible with Netflix, Surfshark seems to go above and beyond the usual U.K. and U.S. catalogs. It also unblocks Netflix in nine more countries – Canada, Australia, Germany, India, France, Italy, the Netherlands, Japan, and South Korea.
It is officially based in the Virgin Islands of Britain, and most of its workforce lives in Europe.
Surfshark offers a functional Windows app that looks pretty standard and has a rail on the left that houses all of its navigation options.
The main dashboard indicates whether or not you are connected and also displays a list of the countries that you most recently connected to. In fact, you can read our full review and test of Surfshark here to find out what else it has on offer.
The Locations menu provides four separate connection types, with the first being physical servers that are located in the country that is indicated. These servers also display some of the closest server options to you. This allows you to connect to them quickly, and it allows your connection to be as fast as possible.
The Downsides Of Surfshark
While Surfshark is a decent VPN and is not very expensive, a good VPN should do more. Obviously, the most important part about VPNs is security – the whole point of using a VPN is for the purpose of added security.
In this regard, Surfshark is totally airtight, and there are no DNS and IP leaks when using it. This means that you are 100% anonymous when using it, and your online movements cannot be tracked.
The second most important aspect to consider when looking for a VPN is speed. Whether you are using a VPN to secure your work or to watch your favorite shows on Netflix, you want a connection that is fast enough to avoid hiccups and lagging.
Unfortunately, the nature of VPNs is to slow down connections so that they can provide proper security. This is a necessary trade off. The type of device that you are using to surf the web will affect the speed of your connection, and your location can affect it, as well.
The best VPN is one that slows down your connection the least and that can work around the factors mentioned above. For the most part, Surfshark is able to do this. However, its connection speed could be better and is nowhere near that of the heavy hitters in the VPN industry, like ExpressVPN and CyberGhost. Hence you should look at the best alternative for 2021.
One of the reason for which you might not be satisfied with Surfshark is that it does not offer a VPN app for router, which many other high-quality VPNs do, so this is something to consider.
Our Favorite Alternatives to Surfshark
So now that you know why you may want an alternative to Surfshark, here are our top virtual private network providers available.
ExpressVPN
ExpressVPN is a popular VPN service that is based in the British Virgin Islands. The company provides an impressive network of over 3000 servers that are situated across 160 locations in 94 countries.
The US and Europe are provided with the best coverage. However, ExpressVPN also has a number of locations in Asia and several more countries that do not appear in the server list of most other VPN providers.
One of the main highlights is their platform support, as they provide apps for Mac, Windows, iOS, Android, Linux, and many others.
There is also a custom firmware for many routers and comprehensive setup guides for AppleTV, PlayStation, Kindle Fire, and Chromebooks.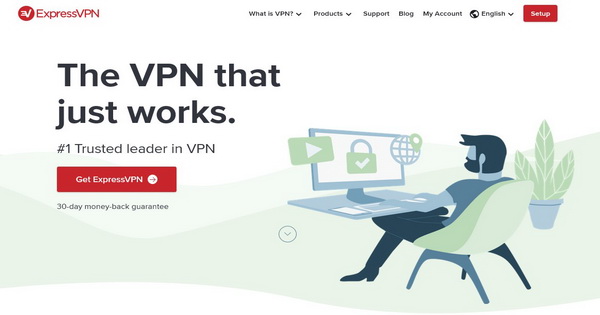 Why Choose ExpressVPN Over Surfshark?
These two VPNs provide services that are vastly different. ExpressVPN is one of the most widely known and respected VPN providers on the market, while Surfshark is still relatively unknown in comparison.
However, there are more similarities between the two than what you may see at first glance. ExpressVPN provides better variety when it comes to servers. It also includes OpenVPN protocol in all of its apps, which Surfshark lacks in most of their apps.
While Surfshark's desktop app does come with some more premium features, it is missing some features in its mobile apps, such as the kill switch.
Why Is ExpressVPN Better Than Surfshark?
ExpressVPN provides a much wider variety of servers than the lesser-known servers of Surfshark. This means that you are more likely to find a connection that is reliable and quick so that you do not experience any delays when working or streaming.
ExpressVPN also beats Surfshark in terms of its features, ease of use, pricing, customer support, and overall reliability.
Get a subscription at ExpressVPN.com >
CyberGhost
CyberGhost is a privacy giant that is based in Germany and Romania and provides all-round VPN services to over ten million users.
The company has nearly 7000 servers across around 90 countries, and torrents are allowed on the majority of these servers. They also offer custom clients for macOS, Windows, iOS, Android, and much more.
Aside from the standard functionality that most VPNs provide, CyberGhost also includes a vast array of extras. It is able to block spam websites and trackers. The automatic HTTPS redirection lets you be sure that you are receiving the most secure connection to every website.
You also have the option of compressing data to reduce your bandwidth usage, which often saves money on mobile devices.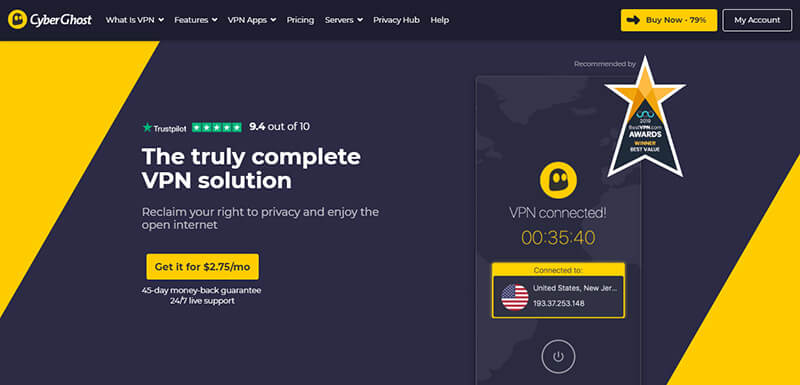 Why Choose CyberGhost Over Surfshark?
Both of these VPNs have a lot in common. They both offer privacy, as they are based in favorable locations without serious data retention laws.
While both VPNs are able to avoid the Netflix blocks, CyberGhost has dedicated server lists for your favorite streaming services, which make him a really good alternative.
Overall, CyberGhost impresses us more due to its pricing, ease of use, user support, and reliability.
Why Is CyberGhost Better Than Surfshark?
As we mentioned above, Cyberghost provides dedicated servers for streaming on the internet. It also lets you know which servers are optimized for popular websites that are geo-blocked.
The minimalist Surfshark client does not offer this level of depth and is more suited for casual users who just want a quick bypass for geo-restrictions.
Get a subscription at CyberGhost.com >
NordVPN
Another very well known VPN and a great alternative to Surfshark is NordVPN. This VPN provider claims to be the champion when it comes to streaming, and they are, quite honestly, totally right.
This is because NordVPN is one of the best VPNs for avoiding the new strict detection measures that have recently been put in place by Netflix.
This VPN works perfectly with Netflix catalogs in the UK, US, France, Canada, Japan, and Brazil. Thus, it has a huge advantage over a number of other VPN services.
NordVPN has proved itself time and time again to be the best choice for streaming, all thanks to the proprietary SmartPlay DNS feature that it provides.
This feature is integrated into all of their servers and helps you in bypassing geographical restrictions, without you needing to lift a finger.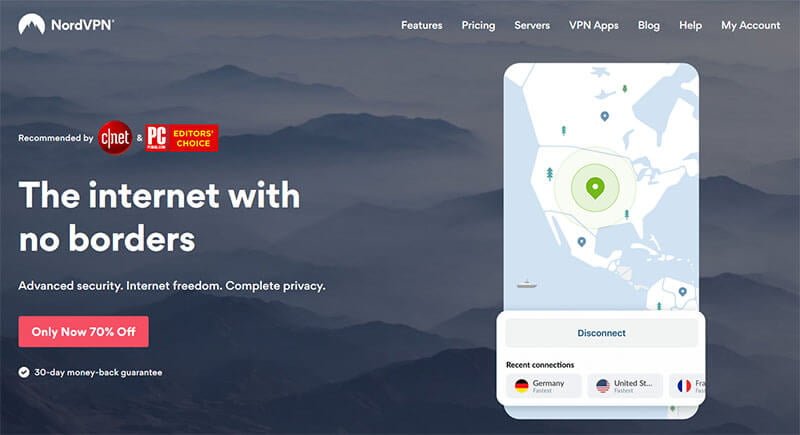 Why Choose NordVPN Over Surfshark?
Obviously, it does not keep any logs, which is vital to a great Virtual Private Network. NordVPN is one of the most trusted VPNs out there, but it has a lot in common with Surfshark. With that being said, NordVPN does have some more clear advantages over Surfshark when it comes to accessing servers.
There are over 5000 NordVPN servers to choose from, while there are only 500 to choose from with Surfshark. Additionally, NordVPN provides more useful specialty servers, such as P2P, Double VPN, and Obfuscated options.
Surfshark does provide some specialized servers, but they can not be accessed as easily as the ones from NordVPN.
Why Is NordVPN Better Than Surfshark?
Most people want to be able to access their favorite streaming services, such as Netflix, when they use a VPN.
NordVPN lets you do this and is also compatible with a wide variety of other regional versions of Netflix. This means that you will not likely have any issues when trying to stream your favorite shows.
NordVPN also beats Surfshark in terms of simplicity and effectiveness, all at a price that is very difficult to beat.
Get a subscription at NordVPN.com >
The Best Free Alternative to Surfshark
If you are a bit tight on cash, but still want the benefits that come with using a VPN, take a look at our favorite free options.
Windscribe
Windscribe is a great VPN for those who want to ensure high connection speeds while maintaining the security of their data. Plus, it's totally free!
Windscribe is a company based in Canada, which means that it is a good, free alternative to VPNs for customers based in the US. They offer 10GB of bandwidth usage per month, as well as some paid premium plans.
The free version of Windscribe gives you access to ten server locations, while the paid version gives you access to an additional one hundred locations.
The only downside to using Windscribe is that the paid servers generally provide a faster connection than the free ones. This is probably because more people opt to use the free version, meaning that there are more people connected to the free servers than the paid ones.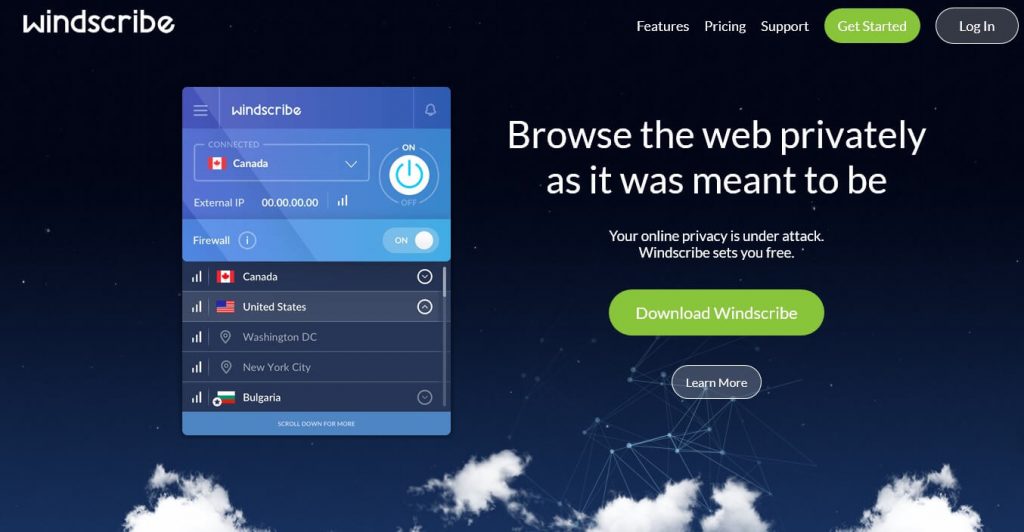 Why Choose Windscribe Over Surfshark?
The most obvious reason for choosing Windscribe as an alternative over Surfshark is that the former is completely free to use.
Plus, it still provides the option to pay for premium features. Other than that, the two are rather similar. However, Windscribe does maintain a list of certain usage logs, while Surfshark does not.
This is usually not a problem for most casual users, but more advanced VPN users may be opposed to this.
Why Is Windscribe Better Than Surfshark?
Again, to state the obvious, Windscribe is completely free. Unfortunately, you have to pay with Surfshark.
While the free version does not offer any premium features, most casual users are not looking for premium features. This makes Windscribe a great choice for most everyday users.
Conclusion
There is no doubt that VPNs are becoming more and more important each day. The right VPN for you will depend on where you live and how secure you want your connection to be.
We hope this article on all the best alternatives to Surfshark will help you find the right VPN for you!