Whether you like to follow Coronation Street or the latest going-on's in EastEnders you can keep up to date at a time to suit you if you stream online. ITV and BBC both offer streaming via the ITV Hub and BBC iPlayer. However, this is only good news if you are in the United Kingdom. If you go on vacation or take a business trip to Hong Kong, you are out of luck. That is unless you follow our trick to unblock and watch British TV in Hong Kong.
We will show you how you can get access to free British television outside the United Kingdom by using a VPN. By signing up for a plan, you can enjoy all the advantages of a VPN, and there are many benefits.
So let's start by taking a look at why you need to use a Virtual Private Network abroad to stream channels such as ITV Player, BBC iPlayer, 5OD and All 4.
Why you can't access UK TV channels while in Hong Kong?
British television is only available in the United Kingdom due to licensing laws. If you try to watch it online outside of the country, all you will see is a notice telling you it is not available abroad. In other words, the content has been geo-restricted.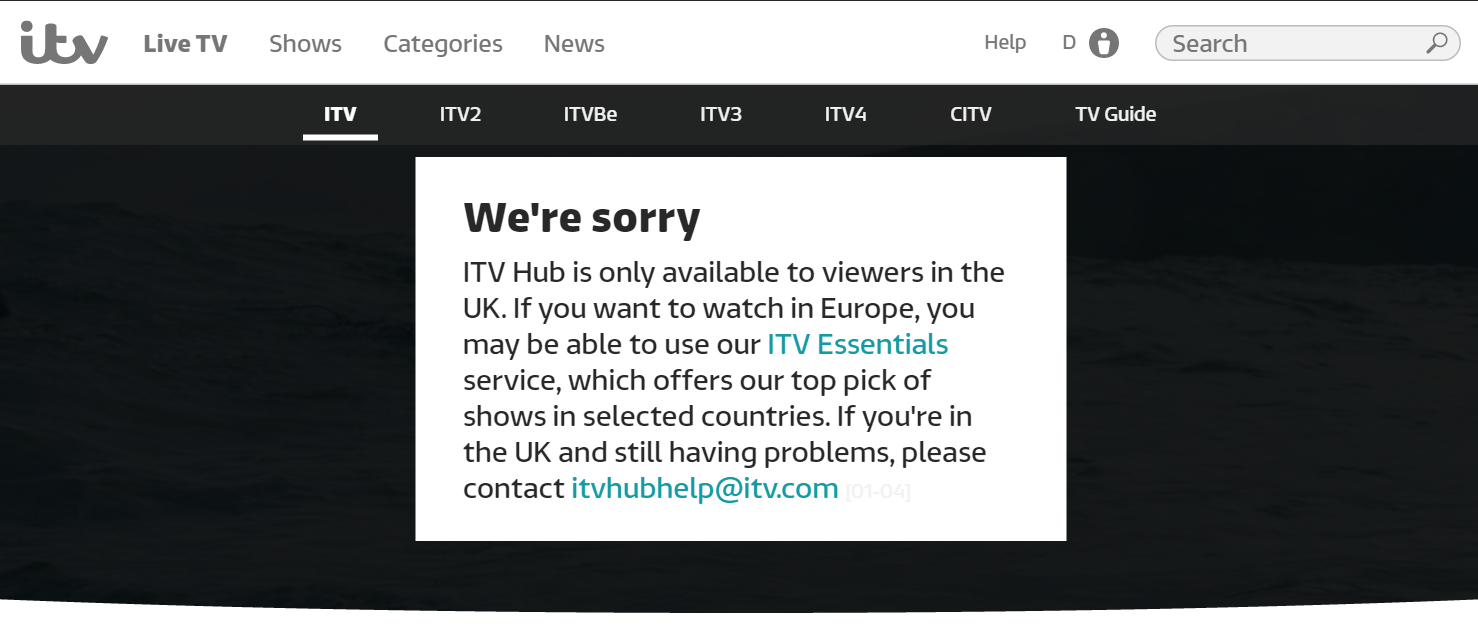 Blocks are placed by the streaming service based on the IP address that you use. This is because all countries have a specific range of addresses.
Get a British IP with the help of ExpressVPN >
When you try to visit the streaming site, your IP is picked up as being in Hong Kong, so the content is restricted.
To get around this you need to find a way to unblock the geo-restrictions and this is where a VPN comes into play.
How a VPN unblocks UK TV channels abroad?
A VPN can help you to overcome blocks so you can stream TV channels from the United Kingdom as it allows you to mask your current IP address.
When you mask your devices address by connecting to a server offered by the provider you take on a replacement one. In this instance, you connect to a server based in the United Kingdom.
This means the replacement IP address comes from that country and to anyone who looks it seems as though that is where you are located.
Use this trick to unblock and watch British TV in Hong Kong
You now know why and how geo-restrictions are placed to stop you watching channels outside the UK online. Now we will show you step-by-step how you counteract this to get access to British TV channels.
First step is to choose a provider
The first step is to choose a provider to sign up with and while there are many out there, it is important to bear in mind that not all have the ability to bypass geo-restrictions.
Three providers we highly recommend are ExpressVPN, NordVPN and CyberGhost. All three offer servers that are able to gain access to blocked websites abroad, including British TV in Hong Kong.
Second step is to decide on a plan
The second step is to decide on a plan. Providers usually offer a range of different ones based on the commitment you want to make.
For instance, ExpressVPN offers a yearly plan that you pay for upfront. As you make a yearly commitment you make 49% savings and get three months free thrown in.
Other plans include a 6-month plan and paying for a plan month by month.
Third step, download an app for your device
You need to install an app onto any device that you want to use to connect to the internet. Therefore, you need to go to the download page on the provider's website and choose apps to download and install.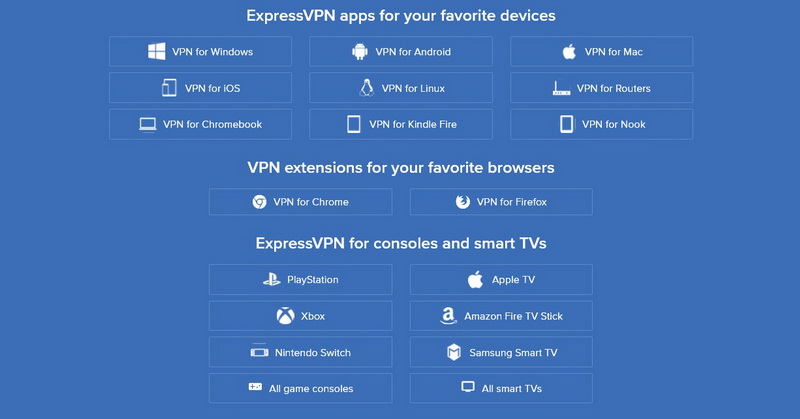 Providers cover a range of devices via apps. These include such as Windows and macOS computers and tablets, along with smartphones and tablets running on Android. It is possible to follow our guide even if you're using an iPhone thanks to apps for iOS.
You are not limited to a single app. You can install the app on multiple devices and even use simultaneous connections up to a limit.
Fourth step, install the app and launch it
Once the app has downloaded, install it, then find the icon, and click on it to launch it.
The first time it opens, you need to type in the activation code given when you singed up. You should be able to find this in your online account on the website.
Along with the activation code, enter the user name and password you created when you signed up.
You should then see the dashboard and this is where you can choose a server to access TV channels from the United Kingdom.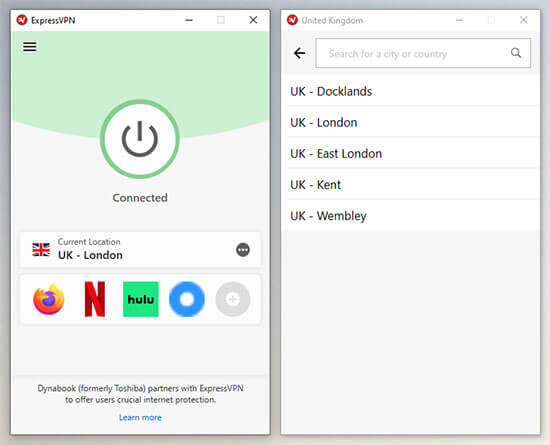 In our example, we chose ExpressVPN. This is because it is the leading provider to unblock and watch British TV while in Hong Kong.
So, to stream UK television channels abroad choose a server based in the United Kingdom. Then connect to that server to mask your IP and take on one from that country.
Watch all the British TV Channels using ExpressVPN >
You can now head over to BBC iPlayer, ITV Hub or any other streaming site from the country and stream your favourite programs abroad.
In summary
Using a VPN, you can quickly and easily unblock and watch British TV while in Hong Kong or any other country you are visiting.
We highly recommend using ExpressVPN, NordVPN or CyberGhost. All three have what it takes for you to access channels along with providing security and anonymity online.
Just sign up for a plan, download an app, connect to a server in the United Kingdom and stream your favorite TV Channels.