One of the main issues that you may encounter while visiting Saudi Arabia is not being able to use WhatsApp or Skype. While not common across the globe, these VoIP applications are actually banned in the country by the government. We understand that not being able to make calls while in the country carries a series of potential consequences, including huge costs related to international communication.
For this purpose, we will do our best to highlight the most effective options for bypassing this restriction. Let's get right to it.
Why Does WhatsApp or Skype Not Work in Saudi Arabia?
Not being able to access the popular social networks/media in the KSA can be quite an infuriating issue.
This is due to censorship issues, which are a consequence of the Saudi Arabian government keeping a track of your communication. Thus, an encrypted social network such as WhatsApp can't be allowed to work in this country.
You are probably wondering what is restricting you to unblock these in the KSA, and our answer is quite simple – your current IP address.
You may or may not be aware that the IP address plays a crucial role when it comes to geo-restrictions. Even if you are a citizen of the US or any other country that allows Skype calls, as well as WhatsApp, this won't be of great help.
Frankly, your only solution is to bypass these censorship issues by logging on from an alternative IP address. Luckily, there are a couple of providers that offer this kind of service.
How a VPN Can Help You Unlock Skype and WhatsApp Calls?
Firstly, what you need to know is that there is no point in protesting against the existing censorship. Chances are, these will remain, as they have been present for the past few years.
Thus, your only solution is to go ahead and install a Virtual Private Network. At first look, it seems like a VPN is the same service as a proxy, but that's not the case. With a VPN, you will enjoy a much higher level of security and privacy while still being able to enjoy browsing and keep total anonymity the whole time.
The way that a VPN operates is by tunneling your internet connection from one location to another. This means that, although your primary IP address is set in Saudi Arabia, the algorithm will be registering it as if you are set in the United States.
This is not the only benefit you will be getting from a Virtual Private Network, considering the encryption and browsing protection that a reliable provider will ensure. Needless to say, activities such as torrenting through P2P transfers are encouraged and come at no risk of DMCA sanctions.
Additionally, as long as you install the right VPN, you should enjoy the opportunity of streaming TV channels and platforms. This includes Netflix, Hulu, and Amazon Prime, which are usually blocked in Saudi Arabia.
How To Use a VPN?
We have covered how a Virtual Private Network works, here is how to use it in order to make VoIP calls:
Choose a VPN from our recommendations below and sign up for the package of your choice. Our favorite in this particular case is ExpressVPN
Download and sign in to the app using your log-in credentials
Choose a server in a country near you from the app server list (of course, choose one that is not blocking those VoIP apps)
Connect to the server and sign in to your WhatsApp or Skype account
And it's as simple as that! Plus, a VPN is easy to setup on Android, so there is no need to stress if you are not on a laptop or desktop PC.
Best VPNs to Use WhatsApp or Skype Without Restrictions in KSA
As we have mentioned above, VPNs have gained mass popularity in the past few years. With this in mind, it doesn't come as a surprise that there are many different providers trying to offer high-quality service.
However, when it comes to working from the KSA, not many are able to unblock restrictions and offer free access to the world wide web.
ExpressVPN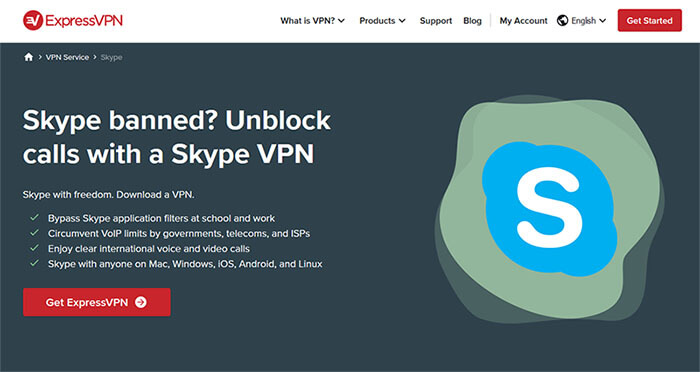 First comes this premium VPN, ExpressVPN. What we are most fascinated with is the sizable server park of 3,000 different servers set in just below 100 countries.
This will allow you to easily bypass the restrictions that are common for the KSA. Maybe the most important thing is that the speed and stability of the given servers are incredible.
Needless to say, you shouldn't experience a drop that is more than 15% if you find a server near you, which is superb for what an average VPN would offer. On top of all that, you are looking at industry-standard encryption and a series of security instruments, including kill switch and CyberSec.
While coming at a higher price, ExpressVPN is a choice that you won't regret! So click here to subscribe now:
Get Express, the best VPN against censorship >
NordVPN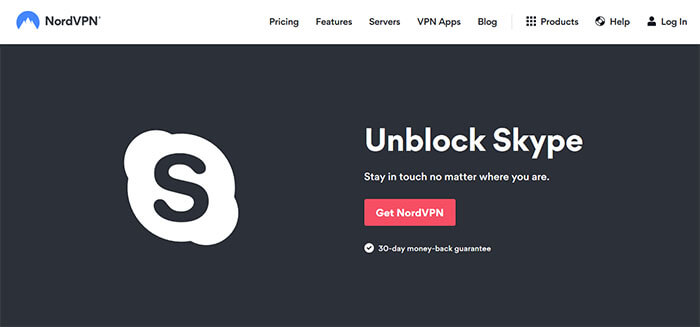 NordVPN comes as one of the most reliable options on the market. The main reason for this is because of the 5,500 servers that it offers in 50 different countries.
Thus, perhaps you are bothered by the issue of blocked WhatsApp or Skype in Saudi Arabia. Thankfully, you will be able to bypass it through connecting to US or European servers. The most important thing is that the connectivity and speed of these servers is quite good, so you shouldn't have an issue placing a call.
This is not all, as you are also getting industry-standard encryption in the form of 256-bit AES. There is also an array of protocols that should offer great device compatibility.
You will get all of that at a price of $3.49 per month if you go for their 3-year plan!
Unlock any censored app with the help of NordVPN >
CyberGhost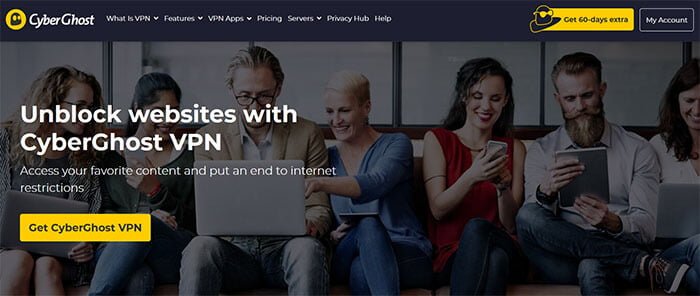 If you are on a sensitive budget, you will want to find a service that is affordable and offers reliable performance. That is exactly what CyberGhost provides due to its user-friendly interface and superb connectivity.
What we love the most about this Virtual Private Network is that you will get the opportunity to connect to one of the 6,000+ servers that they offer. Also, with the provider being based in Romania, you shouldn't worry about privacy, given the strict no-log policy.
Apart from its affordable pricing options and different payment methods, you will also enjoy effective customer service. This is one of the most important elements when talking about a valuable VPN! Thus, this is a perfect choice for unblocking content in Saudi Arabia!
Check out more about CyberGhost, try out the service with the 1 day free trial, or sign up here:
Bypass bans of VoIP services with CyberGhost >
Wrap Up
Not being able to make free international calls through Skype or WhatsApp while in Saudi Arabia can become a burden. This is the reason why we did our best to explain the issue, as well as highlight the best possible solution.
We think that ExpressVPN, NordVPN, and CyberGhost all work effectively when it comes to bypassing censorship restrictions in Saudi Arabia. Thus, it all comes down to choosing one according to your preference and budget. Good luck!