You might have chosen South Africa to visit Table Mountain National Park, the Cape of Good Hope, Kruger National Park or one of the many other sights in the country. Whatever the reason for your visit you are sure to have a great vacation. The only downside to the vacation is you will not be able to access British Televisions to watch your favourite programs. That is, unless you know the trick to unblock and watch UK Channels in South Africa, and we do.
We are going to let you into the trick so that you will be able to access free British television while in South Africa. You can also use the same trick to stream British Netflix or gain access to any websites that may be blocked abroad.
The solution is to sign up with a VPN provider and mask your IP address, taking one on from a server offered by the provider in the United Kingdom. VPNs are very efficient for streaming, with ExpressVPN being the fastest out there.
First, let us look at why streaming websites such as UKTV Play, BBC iPlayer, ITV Hub, 50D and more are blocked and how it is done.
Why restrictions are put into place?
Restrictions are put into place on UK streaming websites so that content from such as BBC and ITV cannot be shown outside of the country.
This is because the channels are only licensed to show content in that country and no other. This is called geo-restricting.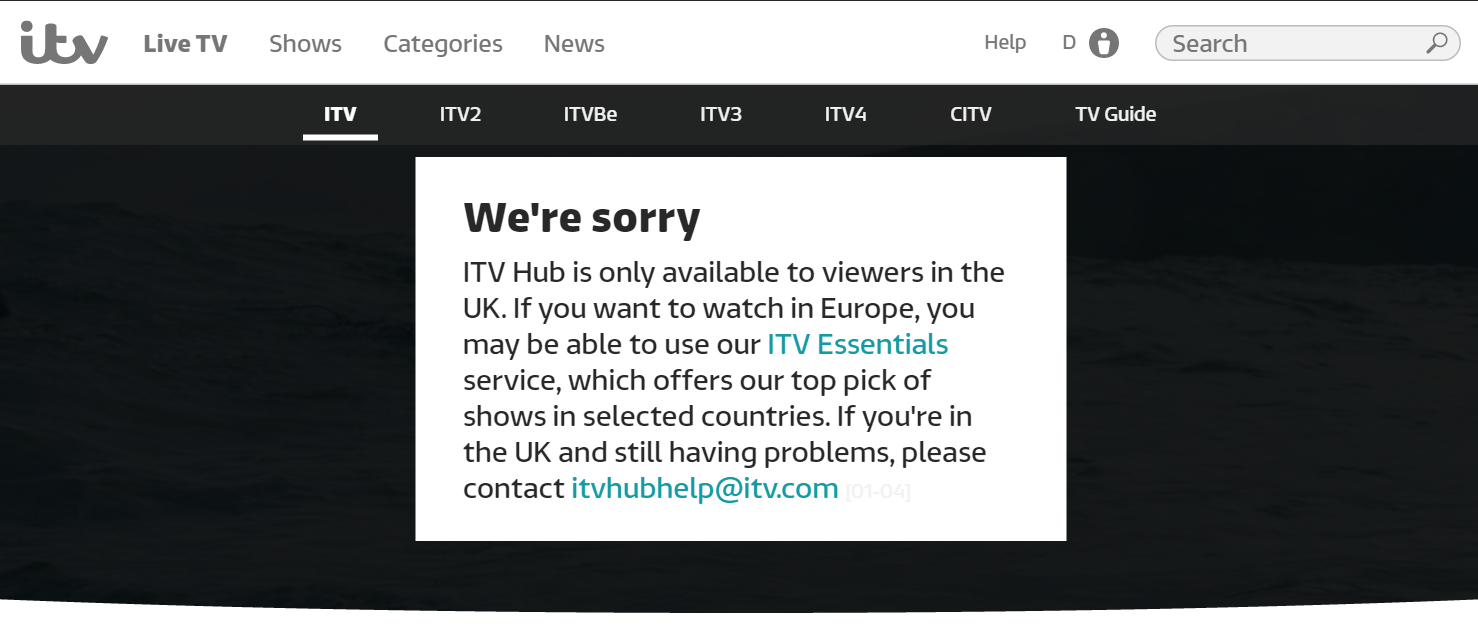 If you try to access a site abroad, you are met with a notice telling you that you cannot view the content.
How streaming websites are restricted?
It is easy to put restrictions on websites. This is because the streaming websites know your IP address and this tells it exactly which country you are located in.
This is because all countries have a specific range of IP addresses and each device has a unique address.
If your IP is outside of the United Kingdom and you try to visit any streaming service outside of the country you are blocked. However, there is a way to get around this and that is with the help of a VPN.
Get a British IP address easily with ExpressVPN >
Our trick to unblock and access British TV in South Africa
A VPN is able to help you gain access to free to watch UK Television channels while in South Africa by masking the IP address of your device.
Remember, the IP is how the streaming service knows where you are located. With a VPN, it is hidden, and replaced by one from the server to which you connected.
Providers make it easy for you to take on an IP address from many thousands of servers, including ones in the United Kingdom.
With your own IP hidden and by having one from the UK, you fool the service into believing this is exactly where you are located even though you are half way around the world in South Africa.
In-depth tutoriel to use a VPN and bypass geo-restrictions
You can follow the steps below to unblock and watch British TV while in South Africa. It takes just minutes for you to be able to stream live from UKTV Play, ITV Hub, BBC iPlayer, All 4 and My5.
First, choose a provider. Recommended ones for beating geo-restrictions are ExpressVPN, NordVPN and CyberGhost. CyberGhost is not that expensive yet it offers plenty of features, all of which help towards you being able to watch British Television live.
Pick the best plan to suit your needs. Providers offer different plans with the bigger commitments leading to the biggest savings. You can choose from a yearly-plan, six-monthly or pay month-by-month with leading provider ExpressVPN and save 49% on the yearly-plan.
Download the app on all devices you want to use in order to watch your favorite shows. Go ahead and install them.
Find the icon left by the installation and click on it to launch the dashboard. When it opens up choose a UK server and press "Connect".
Visit the streaming website of your choice. For example, BBC iPlayer or ITV Hub, go ahead, and stream your favourite programs.
Three of the best VPNs for streaming
We are now going to recommend three of the best providers for streaming free to watch UK TV channels while in South Africa.
ExpressVPN: The leading provider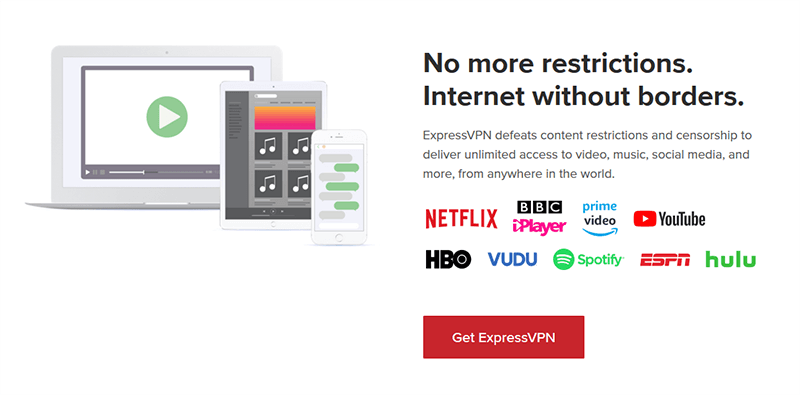 ExpressVPN is our number one choice for streaming and unblocking content. First, the provider offers access to a huge number of servers including many in the United Kingdom. Servers are also blazing-fast, making it the ideal choice for streaming in HD.
The provider also offers AES 256-bit encryption, the best out there. This is coupled with a range of protocols, including OpenVPN. This provides anonymity and security. It helps to ensure that your ISP or anyone else looking, including hackers, cannot see what you do online.
Finally, ExpressVPN offers a 30-day money-back guarantee so you cannot lose anything by trying it.
Stream UK TV abroad with ExpressVPN >
NordVPN: many servers in the UK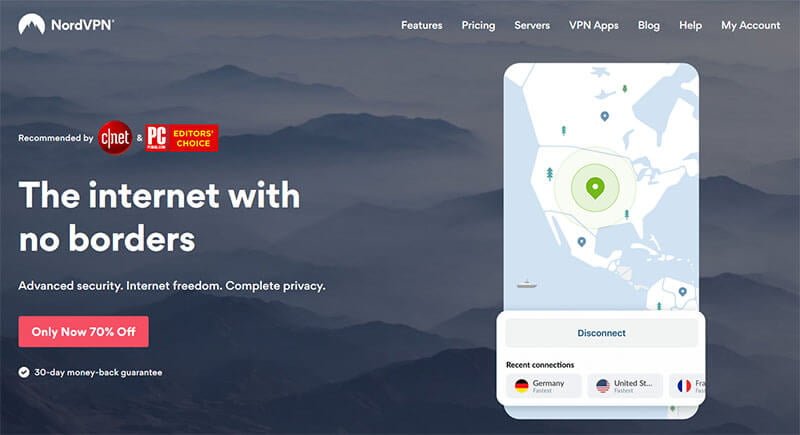 NordVPN offers access to many thousands of servers, including a HUGE choice in the United Kingdom.
It has state-of-the-art encryption including a choice of protocols, one of which is OpenVPN. This is the safest protocol out there.
The provider offers DoubleVPN so that you can connect to first one server then another. This offers double the anonymity and security. If you are convinced by what NordVPN has to offer, you should click on the button below. Some huge discounts are available right now!
Get a Huge Discount at NordVPN.com >
CyberGhost: Ghost your presence online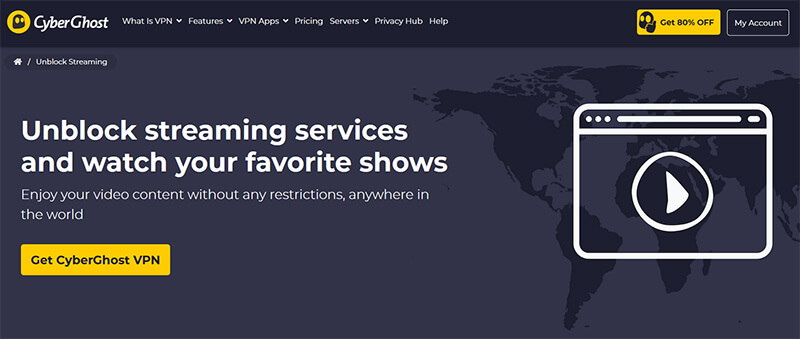 CyberGhost also offers what you need to be able to access and view British television while you are on a trip in South Africa.
It has a choice of servers in the UK, AES 256-bit encryption, choices of protocols and much more. You can even find specialized servers for some TV Channels, which is really practical in our opinion.
Watch British TV in South Africa with CyberGhost >
In summary
We have revealed the trick to unblock and watch British TV in South Africa and shown you step-by-step how to do it.
To summarise, if you want to watch British TV channels just choose a provider. Sign up for a plan, download an app and choose a server based in the United Kingdom.