If you are currently in Germany, you might be quite intrigued by what their television has to offer. It is quite specific and different from the content that is offered by US TV. Also, Netflix offers a cool German library that is available only while you are in the country. However, we understand that you may crave your favorite show or want to stream American TV channels while you are in Germany. This may pose some issues for you, considering the present geo-restrictions.
Most platforms and channels impose these, but that doesn't mean there isn't an effective solution. How to cope with not being able to watch US TV in Germany for free is something we will be discussing through this article. Let's get right to it!
Why can't I watch US TV in Germany?
Everyone would be happy if all streaming platforms and TV channels offered worldwide unlimited content. However, that would result in many licensing issues, which is the reason why most providers restrict their content to a certain country.
In this case, American television channels, including ABC, CBS, Fox, HBO, and ESPN, can be watched for free only when inside the United States. Things don't change even if you are a US citizen who is outside of the country for just a couple of weeks.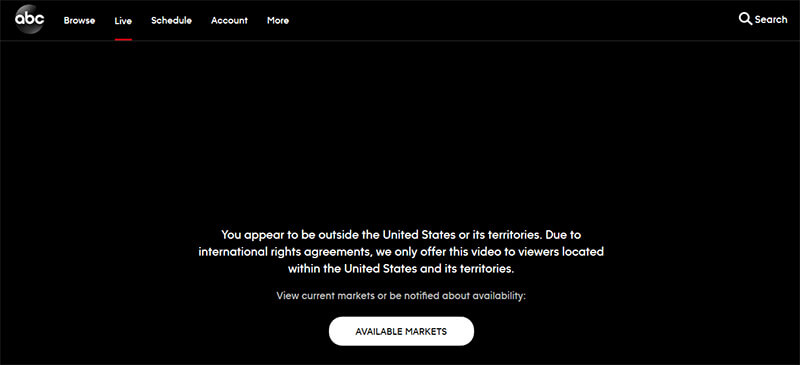 The way that geo-restrictions work is by using your current IP address to determine whether you can unblock the content or not. Unfortunately, if you are currently in Germany, you can't do this without alternating your IP address.
Luckily, that is something that can be easily done with a reliable Virtual Private Network.
Solution – Use a VPN
If you want to stream American Channels and shows while in Germany, you will need to install a proper VPN. This can be beneficial for people looking to enjoy their favorite show, as well as for those who were hoping to perform torrenting or P2P transfers. It will keep you safe from third-parties and hijackers.
Gamers can also enjoy many benefits when using a VPN for gaming. Thus, it is quite clear that investing in a reliable Virtual Private Network to tunnel your connection can go a long way for you.
The way all of these providers work is by keeping your present IP address away from the eyes of the provider. It will show an alternative IP address that is, in this case, coming from the US. How effective a VPN will be mostly depends on the tunneling protocols that it uses.
What you should also consider are factors like encryption, speed, stability, and leak protection, as well as overall compatibility. All these are elements that play a role in determining the performance and value of a single VPN.
How To Use a VPN
Now that you know how a VPN works, here is how to use it in order to unblock and  watch US TV:
Sign up for and download your chosen VPN
Sign in using your credentials
Open the servers list and choose one located in the United States
Click connect and watch your favorite US TV shows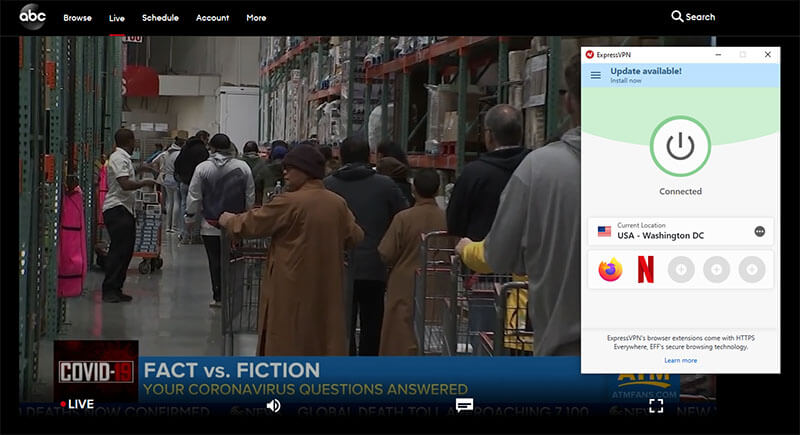 And that's all there is to it!
VPN to Choose to Watch US TV in Germany
Are you looking to access censored US content from inside Germany? If so, you will need a VPN that offers flawless ability to bypass restrictions and keep your connection safe and secure.
Not many providers are able to offer this, which is why we are proud to present a couple of the leading names that do a great job in this regard.
ExpressVPN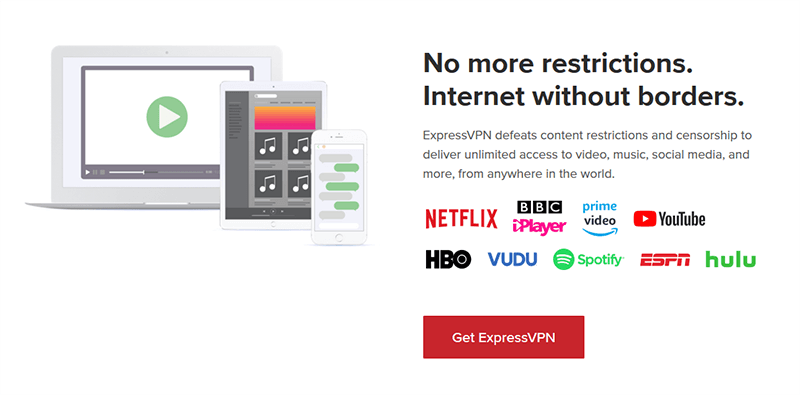 The first provider that we consider to hold great value is ExpressVPN. It comes with more than 3,000 servers and covers just above 90 countries. ExpressVPN has servers in 25 locations in America, making it easy to connect from Germany to a good server.
What you are looking at here is a VPN that is extremely fast. Also, it is probably the most reliable when it comes to free access to different streaming sites. Most importantly, you will be able to enjoy the content in HD resolution without any buffering issues.
Much like NordVPN, this provider comes with an array of tunneling protocols, great encryption, and a strict no-log policy. It is based in the British Virgin Islands, which is one of the main reasons we consider it to be a privacy-friendly VPN! See more here:
CyberGhost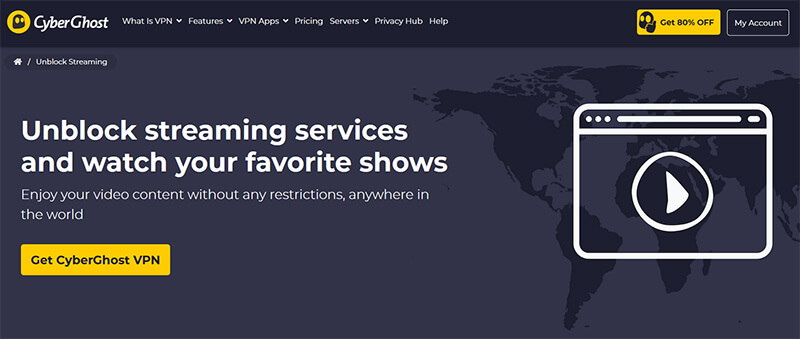 When it comes to general usability and device compatibility, CyberGhost exceeds the industry standards. If you're a Roku addict, you might want to read this article: https://monkeyprivacy.com/best-vpn-roku/. You can find out more about why CyberGhost is such a good choice.
Firstly, it comes with more than 6,000 servers, which is one reason why it is so effective for unblocking US TV Channels. While not as fast as ExpressVPN, it still offers great connectivity. This is something that is of extreme importance for streaming content from Germany.
Also, CyberGhost has affordable pricing options, as well as great customer service. Additionally, it offers an excellent refund policy to ensure optimal satisfaction! Subscribe to this provider by clicking here:
NordVPN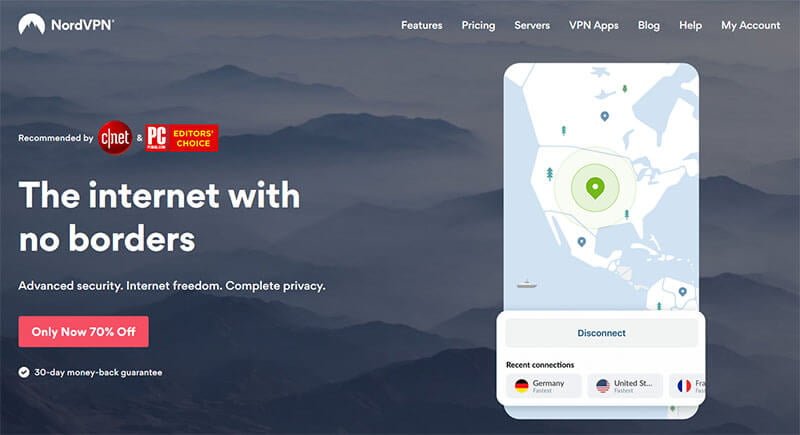 The last VPN that we will be talking about is set in Panama and, as such, offers a privacy-friendly no-log policy. It is seen as one of the most effective and reliable providers on the market, and its name is: NordVPN.
It offers a sizable server park with more than 5,500 servers, with the United States being the country that has the most locations. This is extremely important, considering the fact that you will want to be able to test and connect to different servers inside the US from Germany.
NordVPN does a splendid job when it comes to unblocking popular streaming platforms that have waged war on VPNs. This includes Netflix, Hulu, Amazon Prime, and HBO GO.
With its set of tunneling protocols, including OpenVPN, L2TP, and PPTP, you have nothing to worry about in terms of effectiveness. Also, you get to enjoy ultimate protection with 256-bit AES encryption, a kill switch, and CyberSec.
Overall, this is a great choice for anyone who wants an all-inclusive Virtual Private Network! So click here to subscribe now:
Wrap Up
Using a Virtual Private Network is the best solution for beating the geo-restrictions in order to unblock and watch US TV channels from Germany. While these restrictions can be quite agitating, there are more than a few providers that offer effective performance in this area.
While NordVPN and CyberGhost offer somewhat more affordable pricing options, ExpressVPN is considered to be premium – hence, the higher price.
Depending on your budget, as well as your individual preference, you should make the choice between these three. However, we can assure you that, no matter which one you go for, you will not go wrong!