We all know how hard it is to watch US television if we are not in the United States. Geo-restrictions are a cumbersome thing, and regardless of where you are from, you can be affected, too. If you are in Israel and wish to watch your favorite American TV channels, you may have some issues doing so. If you want to access region-restricted websites and surf the web in a more secure way, check out the following sections. Plus, we will show you a quick trick on how to watch American TV when you are in Israel.
Why Can't I Watch US TV in Israel?
Content providers, such as Netflix, Hulu, or Amazon Prime, may restrict their content in certain parts of the globe. This is called geo-restriction, and it is an outdated way of streaming and delivering entertainment to the masses.
Region restriction made sense in the age of television and radio. Back then, there were some licensing issues when these companies wanted to stream their content to other countries. They needed to pay a lot of money for licensing rights, but with streaming platforms, there is no need for that anymore.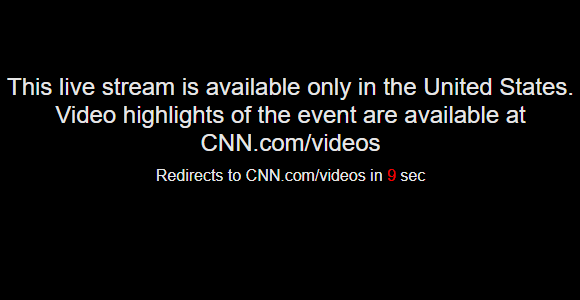 If you're in Israel, you might have a hard time trying to access US television, region-restricted websites, and your favorite US TV channels. America usually prefers to keep its content inside its borders, and this is why you can't access them by the usual means.
There is a way to watch your favorite TV shows on American Television, even if you are in Israel, or any other part of the globe. There is no better way of unblocking region-restricted content and browsing the web in a secure way than by using a VPN.
Solution – Use a VPN
A VPN, or Virtual Private Network, might sound confusing or complicated, but it isn't. When you browse the internet, you leave a trace of your activity and broadcast your approximate location with an IP address. Each internet connection has an IP, or an internet address, and this can be accessed and seen by websites.
This is how websites and streaming platforms restrict your access to their content based on your location. Your location is not exactly pinpointed, but it does show in what region you are located.
VPNs work in a number of ways to unblock these restrictions. Firstly, they mask your IP, making it appear as though you are in a different location. You can set your desired location in the United States, for example. With this simple adjustment, you can access restricted content and watch your favorite American TV channels.
VPNs are usually built into browsers and can be activated, but these VPNs have more limitations than dedicated providers. They also offer a secure and safe way of browsing the web. They mask your presence on the internet and keep your information safe and away from prying eyes.
The best part when it comes to VPN providers is that most of them offer a free trial, but they do charge for their full range of services. If you are based in Israel, or any other country, this kind of service is the ideal way of accessing restricted content and surfing the web safely.
How To Use a VPN To Bypass Geo-blocks?
We have covered what a Virtual Private Network is, so now we will look at how to use it when you want to watch your favorite US TV shows while being in Israel.
Choose a VPN from our list below and sign up for a package of your choice. For us,the best choice is ExpressVPN.
Download the app and sign in using your login details
Find a US-based server from the available options
Connect, open your US TV streaming service, and start watching
That is all there is to know about using a VPN!
VPN to Choose to Watch US TV in Israel
Not all VPNs are the same. Some have more features than others, and prices differ, as well. There are some that are also quite unreliable and unsafe.
Some of the VPNs on the market are not advisable to use, such as those who claim to be free. These providers usually contain malicious software, and it is best to avoid them. Realistically, you should pay approximately 2 to 3$ / month for a good cheap VPN, but no less.
We researched the best VPNs we could find that can offer you the safest and most reliable experience. We also looked for providers that can unblock your favorite US TV channels for your viewing pleasure.
ExpressVPN

With more than 3,000 servers, ExpressVPN is our favorite provider for 2021. It can be very useful for people in Israel who want to access and watch restricted content, such as US TV channels and streaming platforms.
ExpressVPN was reviewed by our expert and tester and it boasts outstanding speed. It also has very robust security, multi-platform support, and other impressive features.
This is the best and most secure VPN on the market, and it charges accordingly. You definitely get your money's worth when purchasing a plan with ExpressVPN, though. It offers HD quality content at lightning speed and with no delays. It also offers friendly service, as well as private internet browsing.
With advanced security implemented in the VPN, you can access American TV channels in Israel, as well as geo-restricted content and websites. Your web surfing cannot be safer than with ExpressVPN, so click below to sign up!
Browse freely thanks to ExpressVPN >
NordVPN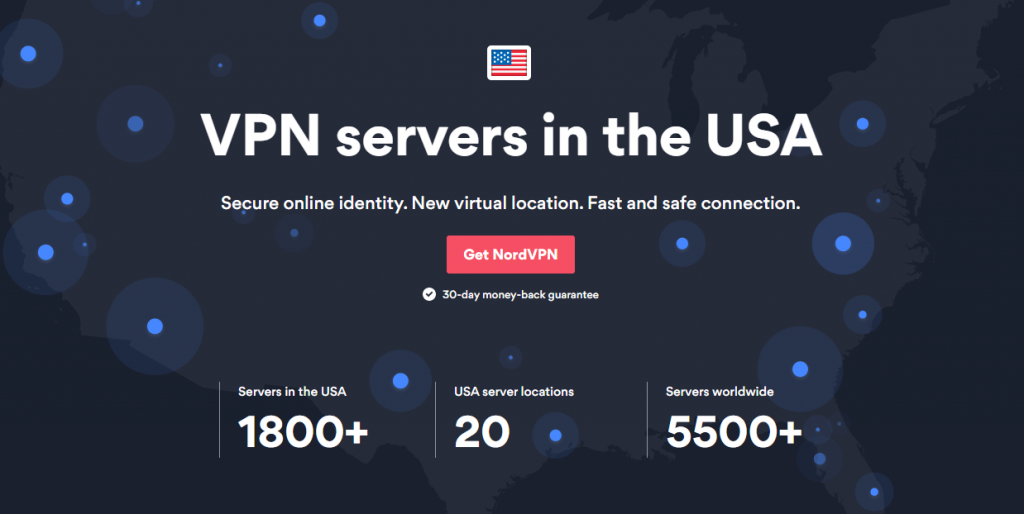 This VPN is very popular and offers a plethora of reasons to choose it. NordVPN users are always satisfied by the secure web browsing they are offered. Plus, they can unblock geo-restricted content in a budget-friendly way.
NordVPN implements numerous security measurements and technologies, such as OpenVPN and PPTP. It offers an outstandingly safe and fast connection and a reliable way to access geo-restricted content in Israel.
This provider also offers plans that are affordable, striking a balance between price and quality. There are 5,500 servers located around the world. There are plenty in the United States, making NordVPN one of the best choices for streaming and watching American TV channels.
If you are a Netflix or HBO GO lover, a Hulu user, or deep in the Amazon Prime ecosystem, you can't go wrong with NordVPN!
Unlock all the TV Channels you want with NordVPN >
CyberGhost

CyberGhost is one of the most reliable and versatile VPNs on the market. Its general usability is outstanding, as well as its device compatibility.
All of this comes at quite an affordable price, too. In contrast with the previous two VPN providers, CyberGhost may not offer the same speed, but it sure makes up for it in stability and security.
This service provides you with an impressively safe way to browse the web, incorporating advanced security measures to keep your data safe. In fact, it boasts one of the most secure VPN services on the market.
With over 6,000 servers (and many specialized for streaming), CyberGhost is an amazing choice to watch US television and streaming platforms in Israel, as well as around the globe.
If you are interested in taking a further look at CyberGhost or trying out the 1 day free trial, click here:
Get Huge Discounts on CyberGhost plans >
Wrap Up
If you experience geo-restrictions in Israel (and you will!), a VPN is your best solution for accessing region-restricted content. It can help you watch US TV channels and access restricted websites in a safe and secure manner. VPNs protect you from prying eyes and keeps your data safe.
ExpressVPN is our top pick due to the impressive speed, outstanding security, and features it provides. Its services come at quite a high price, but if you can afford it, ExpressVPN is your best bet.