You are planning to travel outside of the USA, but you don't want to miss out on your favorite DirecTV shows? Well, it is your lucky day. While you are sure to encounter a restriction trying to access this streaming platform while traveling, using a Virtual Private Network can help you bypass it. How? That is something we will be talking about down below!
What is DirecTV?
As a subsidiary of AT&T, DirecTV has been operating since 1994. With its headquarters set in El Segundo, California, it is one of the most popular service providers in the US and Caribbean.
While at first, it was an independent television network, today it is owned by AT&T as a result of a $67.1 billion deal back in 2015. It has just above 21 million subscribers across the United States, which is quite a number for a pay-television.
What it is mostly known for is that DirecTV has been the first channel to start broadcasting content in 4K definition. This includes MLB Network Showcase baseball games, as well as college football.
DirecTV Popular TV Shows
As we have mentioned above, it is a part of a much more extensive network and thus does offer a bunch of original content. However, what you can mostly watch is sports events as well as live feeds that aren't offered by other popular TV channels such as CBS, NBC, and ABC.
Among the most popular TV shows are Deadliest Catch, Moonshiners and Gold Rush.
So, for anyone who wants to stream high-quality college football and basketball, as well as MLB and professional tennis games, DirecTV is a great choice.
DirecTV Error Message – Why Does It Appear?
While in some cases, an error message is a result of the regulations inside a country you are visiting, when it comes to DirecTV it is due to licensing restrictions set by channel providers.
Thus, even if you have subscribed from the US, and you are a citizen/resident, you won't be able to access the content without a VPN when you are traveling or working from abroad.
How Can a VPN Help?
Whether you are currently in Russia or some other country in Europe, chances are you will encounter a geo-block. You don't have to blame the local authorities, though. The channel provider is responsible, as it all has to do with licensing and turning a bigger profit.
Thus, if you want to access DirecTV while traveling outside the US, you will need to install a Virtual Private Network. While your first choice may have been a proxy server, VPN is a more reliable and safer option for this purpose.
The way it works is by tunneling your internet connection from one location to an alternative server that should, in this case, be set inside the US. This is done through tunneling protocols and encryption to ensure your browsing data and private info stay away from the eyes of third-parties.
There is nothing complicated about a VPN, and in most cases, the installation process should be quite simple as well. In fact, a VPN is the tool many people use to watch Sport on TV for free too. Keep in mind that you will want to look for a provider that offers a sizable server park, fast performance, as well as high-quality leak protection, and effective customer service.
The advantages and inconveniences of VPNs are detailed here: https://monkeyprivacy.com/pros-cons-vpn/, but of course, the pros outweigh the cons.
Frankly, finding a VPN that should help you access DirecTV abroad shouldn't be that hard, as long as you focus on the few significant features.
How to Unblock DirecTV Outside the US Easily?
As we mentioned, finding the best VPN isn't tough, and neither is using it. Here is how you can use a VPN to watch DirecTV when you are abroad:
Choose one of the best VPN from our options below and sign up
Download the VPN app and log in using your details
Select a US-based server from the list of available server options
Once you have connected to the server, visit the DirecTV site, sign up or sign in
Choose a show of your choice and click play 🙂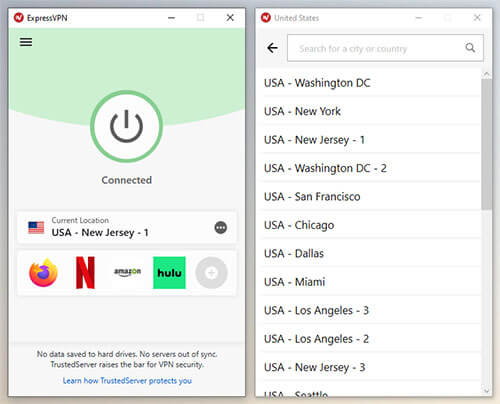 VPN to Watch DirecTV Anywhere Outside of the US
It is a fact that not every VPN is going to provide you access to DirecTV. That is why we have done our research and find a couple that surely will.
ExpressVPN

Fortunately, all we had to do is look at the names of the leading providers and find ExpressVPN. The first thing that we love about it is the fact that it is based in the British Virgin Islands. Why is this so good?
You will not have to worry about whether the local authorities will get a hold of your browsing data and privacy info. Another great fact is that their privacy policy is true and that the provider doesn't keep any logs or files that you have download.
This is just the start when it comes to ExpressVPN. It did not become one of the best in the industry, just for its security aspect. Additionally, it offers thousands of fast and reliable servers that work across the globe.
What we love the most is that you'll be able to enjoy the content from a variety of streaming platforms and TV channels, including DirecTV. ExpressVPN is highlighted by the best stealth mode available and reduces the risk of your IP address being revealed to almost anyone.
To find out more about this amazing VPN or to sign up to the service, click here:
CyberGhost

CyberGhost is the perfect example of a safe, secure, and affordable VPN.
The live chat that they are proud of is available 24/7, no matter where you are located. The best thing about it is that you will not be talking with bots but rather professionals that are both friendly and helpful at the same time.
If, for whatever reason, you were not able to settle for the issue through this option, then you can try the same with their email ticket system. From our experience, it doesn't take longer than a couple of hours to get a relevant response.
Due to its affordable pricing, and its vast server park with more than 6,000 servers you can connect to, you will find CyberGhost ideal for streaming DirecTV from abroad. Plus, it comes with a 1 day free trial so you can test the service first.
NordVPN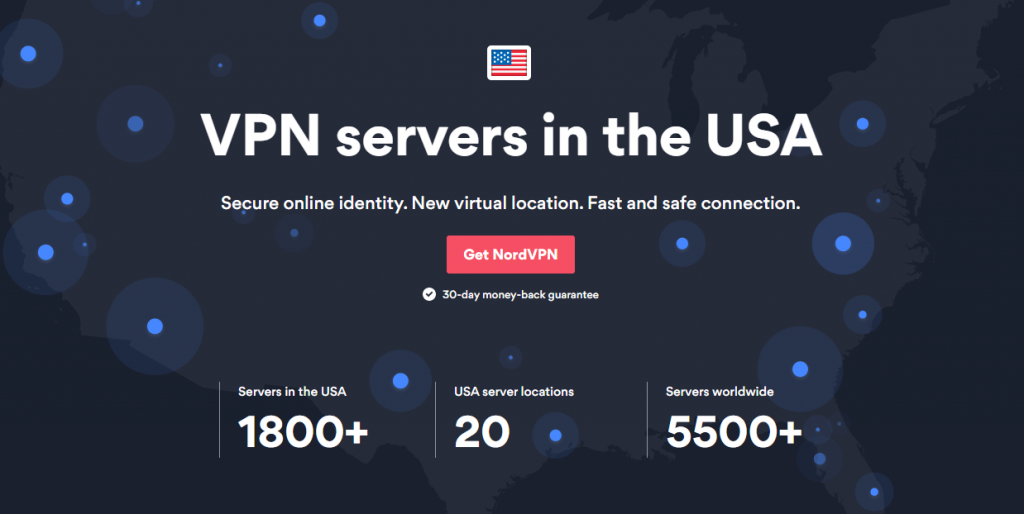 For this matter, we think that NordVPN is among the best few options given its unblocking ability for over 150 streaming sites.
Frankly, it offers more than 5,500 servers and is highlighted by robust security features. This is just the core of this provider, considering that it is mostly popular for its ability to offer unlimited torrenting.
It has compatibility that will allow you access to the dark web. It also can unblock DirecTV and other US TV channels. What you should keep in mind is that CyberGhost and NordVPN are similar in terms of price and payment methods.
The most affordable subscription for NordVPN will cost you just below $3.50 per month. This is their 3-year plan, which also comes with 3 free months and a 30-day, money-back guarantee. Pretty great, huh?
Wrap Up
In the end, you will find that bypassing the DirecTV restriction shouldn't be that hard even if you are outside the United States. We did our best to highlight a couple of reliable options. Now it is up to you to go ahead and make an educated decision.