If you are a US citizen or resident who is currently in the UK, you might find yourself with the issue of not being able to access American TV channels. This can be quite irritating, considering the fact that you may be missing out on your favorite TV show or news from ABC, CBS, and Fox. 
However, there are a couple of solutions to the problem of not being able to stream the local TV content that you are able to watch in the US. We will explain in this article which solution is the most effective, as well as how to do it for free.
Let's get right to it!
Why can't I watch US TV in the UK?
The main reason why you can't stream TV shows, sports, and news from American television is because of the geo-restrictions. These are mostly imposed by the channel provider and are a consequence of licensing.
In the times that we are living in, geo-blockades are incredibly common. The perfect example is how Netflix has been doing business over the past couple of years.
Apart from providing libraries that are exclusive to a certain region, including the US, this platform has been waging war against VPNs since 2016. This means that bypassing the restrictive algorithm imposed by Netflix can be accomplished by only a couple of reliable providers.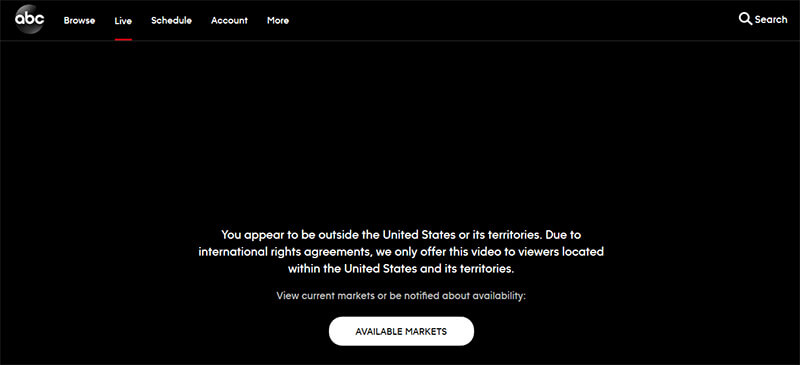 However, you shouldn't pull out a white flag just yet, since finding a relevant Virtual Private Network is not that big of a problem. Read on to find out how a VPN works, and we will provide a few options to unblock US TV when in the UK.
Solution – Use a VPN
If you know a thing or two about how geo-blockades work, then you have probably heard of proxies. These have been around for a couple of decades now, and they do a good job when it comes to alternating your IP address.
Still, the main issue that we have with a proxy server is that it is not highlighted by optimal leak protection or reliable encryption. This leaves you with a potential risk of your private info and browsing data being revealed to third parties or local authorities.
That is something that an effective Virtual Private Network is sure to prevent. The main instrument of any VPN is a protocol. This protocol is there to tunnel your internet connection by hiding your primary IP address and connecting you to an alternative location.
In this case, the algorithm wouldn't register your current location (London, for example) but rather that you are in New York or Los Angeles. The location it registers depends on the server that you choose.
In order to unblock American TV Channels, you will just have to connect to a server located in the US, as shown below :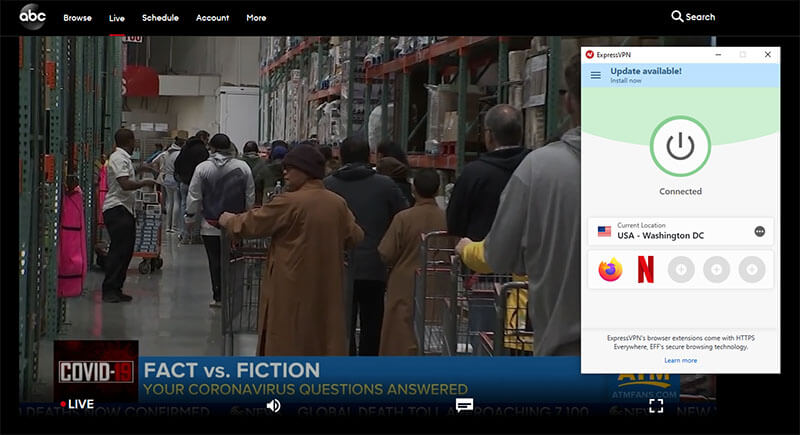 As we have mentioned above, a VPN does more than hide your original IP address and give you the ability to connect from an alternative location. It also ensures anonymous browsing, and most VPNs encourage torrenting without the risk of DMCA sanctions.
VPN to Choose to Watch US TV in the UK
We understand that you want to be able to watch US Television for free like you were able to before you left for the UK. While it may seem impossible, by installing a reliable VPN, you will not notice a difference between streaming this content from the US as opposed to any other country.
ExpressVPN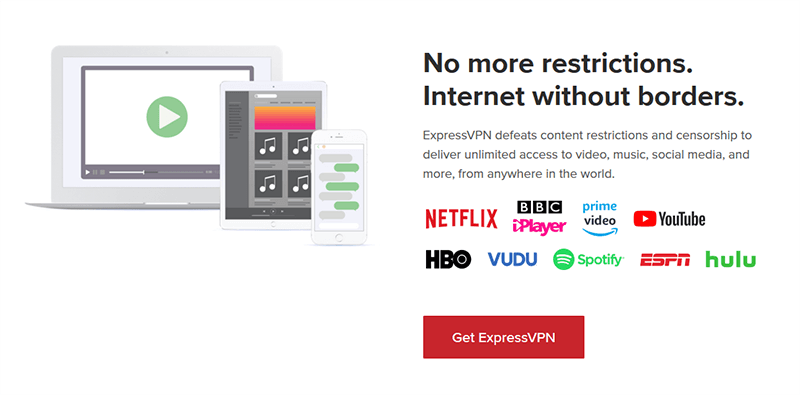 First, we will be talking about ExpressVPN as one of the most privacy-friendly VPNs. Plus, it is incredibly fast and reliable. With its jurisdiction set in the British Virgin Islands, you are sure to enjoy ultimate privacy. You will not have to worry about the provider keeping or selling your browsing data and connection logs.
In terms of streaming popular platforms and the aforementioned channels (ESPN, ABC, FOX…), you are sure to enjoy ExpressVPN. It offers a sizable server park with more than 3,000 servers, and dozens of them are located in the UK.
Additionally, ExpressVPN provides reliable encryption in the form of 256-bit AES. It also has a couple of tunneling protocols, including OpenVPN and L2TP.
This VPN is somewhat pricier than CyberGhost and NordVPN. However, we assure you that the overall performance, incredible speeds, and stability make it a worthy choice! Sign up for this option here:
NordVPN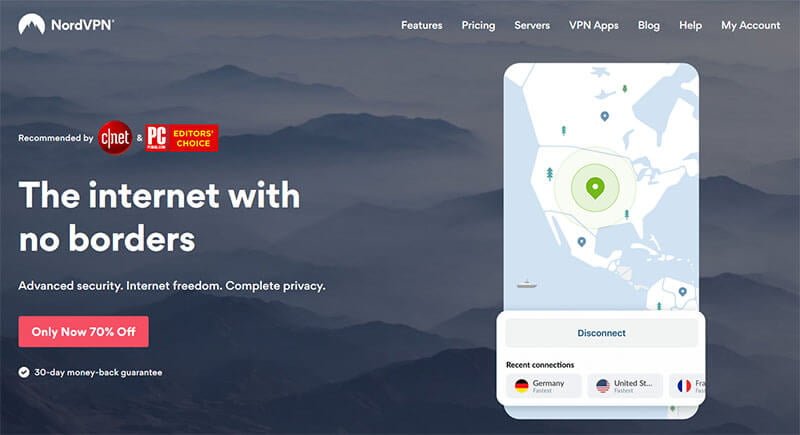 If you know a thing or two about VPNs, then you have surely heard of this provider. It is highlighted as one of the most secure and safe services on the market.
It offers more than 5,500 servers, including over a hundred in the US that cover both the West and East Coasts. Additionally, this VPN can effectively access more than 150 streaming platforms from the United Kingdom. This includes Netflix, Hulu, Amazon Prime, and different sports channels.
If you want to unblock HBO Go abroad, this trick is just perfect! You will also get to enjoy reliable browsing protection, given the industry-standard encryption, kill switch, and CyberSec.
Frankly, you can't go wrong investing in NordVPN. It is affordable, reliable, and user-friendly, which is all you need out of a VPN! Get it here:
CyberGhost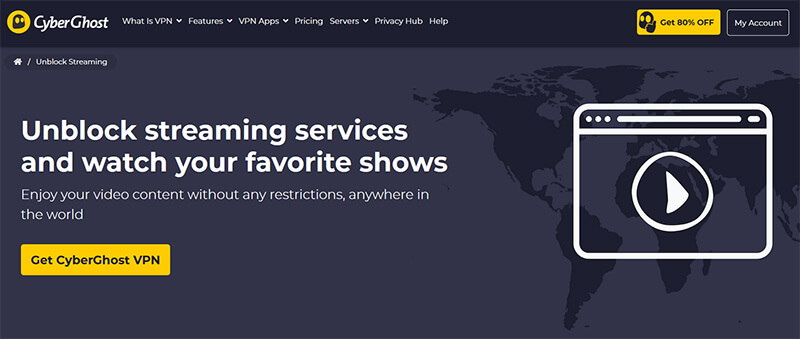 CyberGhost is one of the most loved VPNs on the market for a plethora of reasons. Firstly, it comes at a great price ($2.75 per mo/3-year plan), and it offers phenomenal customer service.
When it comes to the ability to bypass geo-restrictions, it does quite well. This is true not only if you are trying to access US content from the UK but also from most other countries. If you don't trust us, check what Reddit users say about these VPNs.
Offering more than 7,000 different servers in just below 100 countries, you will be able to enjoy global VPN service. Most importantly, the connectivity is superb, which means you shouldn't have any issue streaming American TV Channels from the UK.
Wrap Up
We did our best to explain the issue of geo-restrictions, as well as highlight the best possible solutions. Not being able to access and watch US TV from the UK can seem like a problem, but it is not an issue as long as you have a reliable VPN at your service.
So go ahead and select the VPN above that suits you best. You will then be well on your way to watching US TV in the UK without a worry. Enjoy!