Austria is a European country that's currently a part of the European Union. We know that many EU countries enjoy a great deal of online freedom, which is the case with this country. But, not every country is perfect, so there are still plenty of reasons to worry about your online identity. To alleviate these worries, we prepared a list of top 3 VPN providers you could use in Austria. If you're in a dire need of this service, we recommend staying with us till the end.
Why You Should Use a VPN in Austria?
Whenever we talk about using a VPN in a country with excessive online freedom (Austria in this case), one question appears – why use it, then? The answer to this question is below:
Unblocking Geo-Restricted Sites
It's true that Austrians speak almost the same language as Germans. These two countries communicate very well but are vastly different in how they live and what rights they have. While Germany has access to some of the most popular websites, this country isn't so lucky.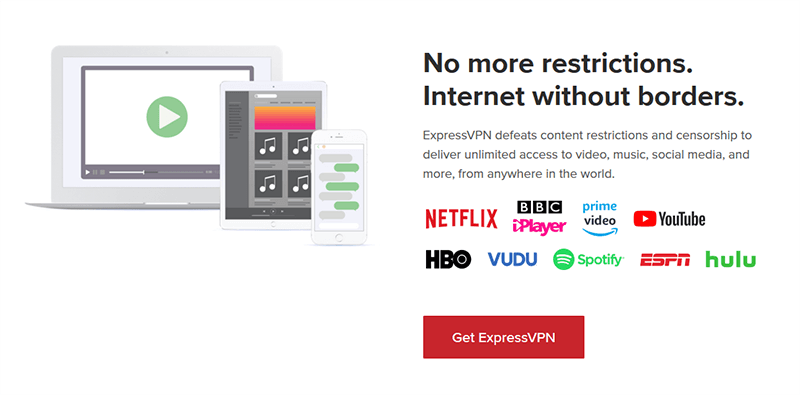 The German Netflix catalog is quite big, and the case is quite the opposite in Austria. So, if you want to enjoy Netflix or watch HBO even while abroad, you'll need a Virtual Private Network. This applies to all geo-restricted sites and not necessarily the streaming ones.
Alternatively, you can use this service to access Austrian local content from abroad. For this purpose, though, you'll need a VPN that has servers based in Austria. We'll talk more about it in just a minute.
Staying Safe on Public Wi-Fi Networks
This country is under the protection of the General Data Protection Regulation (GDPR). You'll agree that this is a good thing. However, hackers have found loopholes in this system, making this country a less secure place to use the internet.
If you're using a lot of public Wi-Fi networks, be prepared to take a risk. Without the protection of this service, it's highly likely that the hackers can snoop in and steal your data. This happens a lot, everywhere in the world, as cybercrime sees an impactful growth worldwide.
Nevertheless, you can encrypt your connection and forget about this problem with a quality provider.
Protect Your Personal Information
The Austrian government is great because it doesn't conduct surveillance on its citizens. Unfortunately, surveillance is realized by third-party companies and in a very cunning way. ISPs or websites will often request a bit of your personal info and for exchange, they'll promise that it will be protected.
Next, they'll use data chains to bypass the GDPR protection and route your data through this "chain" of sites. After that, the data gets to companies that aren't under the GDPR jurisdiction, meaning that your ISP just successfully sold your data.
To prevent this from happening, be sure to secure your connection and never give out your personal info!
Best VPNs With Servers in Austria
Thankfully, this country has a galore of VPN servers, making it great for accessing local content abroad. Here are our top picks with VPN servers on Austrian soil:
ExpressVPN: ExpressVPN is a top-level provider with some impressive stats under its belt. With its servers in this country, Austrians can rest assured that they'll be kept safe, secure, and anonymous all the time!
NordVPN: NordVPN has 44 servers in this country, all of them supporting P2P and the best security features that the provider offers. Given its low price, it's among the best options in 2021.
CyberGhost: With 60 servers in Vienna, CyberGhost is a great option for this country. These are high-speed servers that will allow you to enjoy local content with ease.
Installing a provider of your choice is simple. Click on the provider's name, subscribe, get the apps, and thrust yourself into the world of highly-secure internet access.
Best VPNs for Austria
People who rarely leave the country will want a provider that will give them no compromises on speeds and security. These are the best VPN providers for Austria in 2021:
ExpressVPN
NordVPN
CyberGhost
Below are the short reviews of these providers:
1. ExpressVPN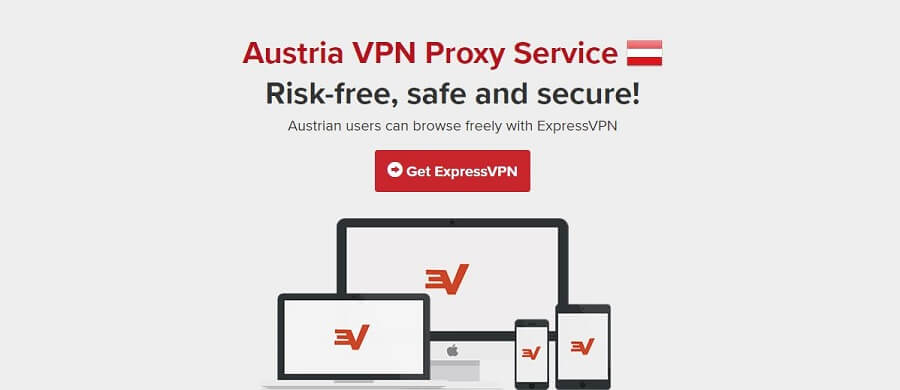 Coming from the BVI, ExpressVPN has tons of features and fastest speeds, making it a force to be reckoned with. It offers 3,000+ servers in 94 countries, giving you plenty of choices. Speed-wise, it's so good, that you'll even forget that you're using it.
And in case you want to access Netflix, Hulu or watch sports, that's easier than ever! Speaking of sports, click here https://monkeyprivacy.com/watch-sports-free/ to find out how to watch sports for free. ExpressVPN gives you a transparent no-log policy accompanied by military-grade encryption and rock-solid security.
Coupled with 24/7 customer support and its extensive support for routers, there isn't a better choice in 2021. Since it has a 49% discount and 3 months free for a 12-month plan, this is an ideal chance for getting it.
2. NordVPN

NordVPN comes from a sunny country called Panama. It's a distant country for our Monkey but he loves it just because of this provider. Aside from 44 servers here, the provider also offers 5,500+ servers worldwide in 61 countries. That's quite a lot, right?
Even better, NordVPN is all security-oriented, ready to protect you like a white knight. CyberSec, an ad-blocker, is here, as well as Tor Over VPN and Double VPN for added security. In terms of speed, NordVPN is blazing-fast, allowing for some buttery-smooth streaming and torrenting.
Whether Netflix is your choice or you'd just like to enjoy online games, this will be a great service for any purpose. Discounts are already into place, making NordVPN a great money-saving option.
3. CyberGhost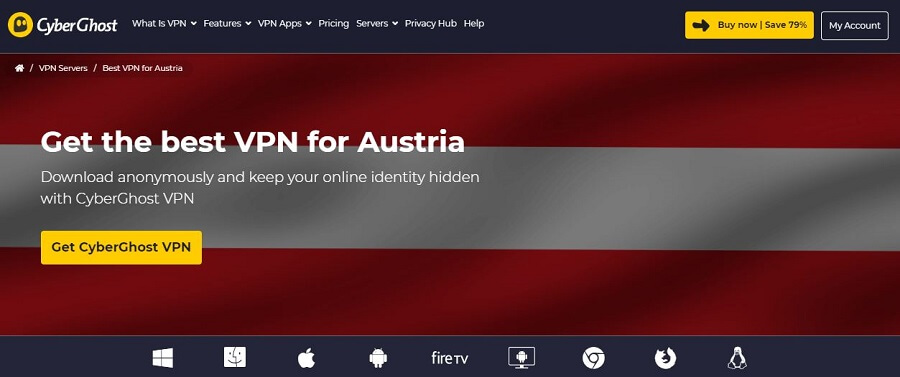 CyberGhost is a versatile provider offering tons of apps for different platforms. Heck, even a great app for Mac users is here! Feature-wise, it's not as rich as NordVPN but importantly, all of the features it offers work flawlessly.
The highlight here are probably dedicated servers. This option is great for enhancing your torrenting and/or streaming experience in a single click. Giving you 6,200+ servers worldwide, the provider leaves you with lots of them to choose from.
In short, CyberGhost is one of the best providers in 2021. If you wish to use all the features we mention, you can get it for a pretty hefty discount. For you looking to save every bit of cash, this is probably the best option for the price.
Why You Should Avoid Free VPNs?
Free VPNs are basically cut-down versions of premium providers. Since you pay 0 dollars for them, you get… well, not very sublime features. Starting from the slow speeds, these providers won't give you a time of your life. Coupled with limited bandwidth, you'll quickly get the full picture of how inferior they are.
Sure, Windscribe gives you 10 GB but why use that when CyberGhost gives you unlimited data? On top of that, many free providers store your logs and some of them even sell this info to third parties. And if they don't do that, they'll usually hinder your experience with annoying pop-ups and ads, which allows them to make revenue.
Our advice is to avoid free VPN solutions altogether and focus on the premium services if you plan on going to Austria.
Summary
To summarize, Austria is a country you'll probably enjoy. Its urban cities, huge buildings, and delicious cuisine are only some of the reasons for staying here. However, if you care even a tiny bit about safety online, you'll be aware of the potential risks here.
For mitigating these risks, we recommend using ExpressVPN, a provider that will change your whole perspective on internet safety. While it's not the cheapest option, it will give you the uncompromising quality that you'll never want to leave behind.