If you search the internet for Haiti, you'll mostly come across not some beautiful photos. This country is ravaged by poverty and anti-government protests that often make the police us the force. The Freedom House ranking of 41/100 implies that we're not talking about a free country. However, when it comes to the internet, you can expect a bit more freedom, although not too much. For that reason, using a VPN while in Haiti is a smart idea. You can find more about our top picks below.
Why You Should Use a VPN in Haiti?
We said that using this service is a smart idea. As always, there are a couple of reasons for that, so let's see what you can expect from this country:
Bypassing Censorship
In a country like this, censorship is the main way of damage control. Some say that the government doesn't conduct surveillance here that much but we must disagree. There are numerous cases in which the journalists were harassed by the officials.
Whenever you're talking about drug trafficking or critiquing the government, you put yourself in imminent danger. Journalists here should be very careful and if you're one of them, don't even think of visiting Haiti without a VPN.

In the past couple of years, journalists started using self-censorship but that's not a good way to go. With censorship plaguing television and online websites, getting to know about everything that's happening in the country is impossible.
Of course, if you use this service, bypassing censorship will be a breeze.
Torrenting Safely
While P2P file-sharing is here for… well, file sharing, it has become illegal in Haiti recently. Sure, downloading royalty-free content is okay but violating copyright is completely different. This is why this activity is illegal in this country.
Furthermore, the government is working on blocking certain torrent sites that let you download copyrighted material. The Pirate Bay and 1337x are both here, so we approximate that these sites will no longer be accessible soon.
Interestingly, there isn't any info on torrenting fines or how many people received them for torrenting in Haiti. But, as always, it's better to prevent than to cure. Get a VPN, protect yourself, and enjoy all that the internet has to offer.
Bypassing Geo-Restrictions
This country isn't the best for bypassing geo-restrictions. Let us be completely honest – it's bad. Now, if you're from the USA, you can laugh because you have Netflix, Hulu, DAZN, Disney+, Amazon Prime Video, and so forth.
Users that live outside of it always have to find a workaround. Accessing Netflix from Haiti is impossible without a great VPN. Sure, the country has its own catalog on Netflix but compared to the US one, it's silly.
To access the American version of the platform, you need to change your online location, which this service can help you do. You just need to choose the US-based server and you'll be good to go. Beware that not all providers can unblock Netflix, even on Roku or Fire TV.
Those that we gave you below, can!
Best VPNs with Servers in Haiti
Accessing local content from abroad is a special kind of privilege. And thankfully, you can do that if you get a provider with servers in this country. Here are our two picks for your homeland:
HideMyAss: HideMyAss has 1,000+ servers worldwide, of which 2 of them are in Cap-Haitien. Although it's not the best provider, it will be enough for enjoying local content abroad.
PureVPN: PureVPN definitely isn't our top pick but with its 6 virtual servers in Port Au Prince, we can't help but mention it. Beware that the provider keeps some logs, so use it strictly for local content and not for torrenting or porn.
Getting a provider of your choice is dead simple. Click on the name of the provider directly from our article, buy a subscription, download the apps, and you're ready to soar the internet 😉
Best VPNs for Haiti
Now, what if you just live in Haiti, don't travel often, and you want a solid VPN for all your needs? Say no more, here are our top choices:
ExpressVPN
NordVPN
CyberGhost
Let's review them briefly and see why they're good.
1. ExpressVPN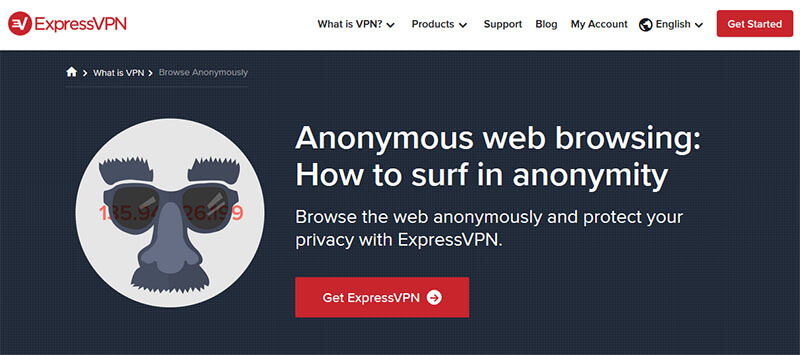 ExpressVPN is for those who don't want any compromises. It offers the fastest speeds on the market, so fast, that you're going to forget that you're using it. Since Haiti is a censorship-laden country, you'll also need rock-solid security, which of course, the provider has.
With its 256-bit encryption and zero-log policy, you'll fly low under the government's radar. ExpressVPN also offers a huge network of servers – 3,000+ of them in 94 countries. The American servers can unblock the Disney+ site, Netflix, Hulu, HBO Go, and others.
We also like its 24/7 support and DNS + IP leak protection, which will prevent your ISP from seeing that you use a VPN. There is a huge 49% discount and 3 months free for a 12-month plan at the moment. Should you decide to buy it, you'll get a 30-day money-back period. Cool deal, isn't it?
Grab a 49% Discount on ExpressVPN >
2. NordVPN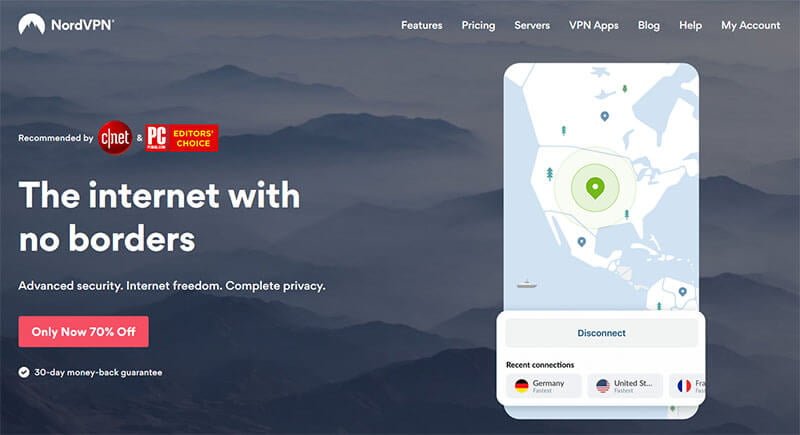 NordVPN is a well-known name in the cybersecurity world. This provider packs 5,500+ servers in 61 countries worldwide, and as such, it's one of the largest. The great thing about it is the price. It's cheaper and better than IPVanish, HideMyAss, and many others. Plus, it offers staggering performance on all fronts.
Since it's from Panama, you get a no-log policy, which is very important. Aside from the standard security features, there's CyberSec (ad-blocker), Onion Over VPN, and Double VPN feature. Using it with Tor is easy, allowing you to even access the Darkweb!
We always say that NordVPN is a provider for all purposes. You can browse, stream, torrent, and watch Netflix to your heart's contempt. Oh, and it also has some big discounts, so you can take a look by using the button below.
Enjoy Your Time in Haiti With NordVPN >
3. CyberGhost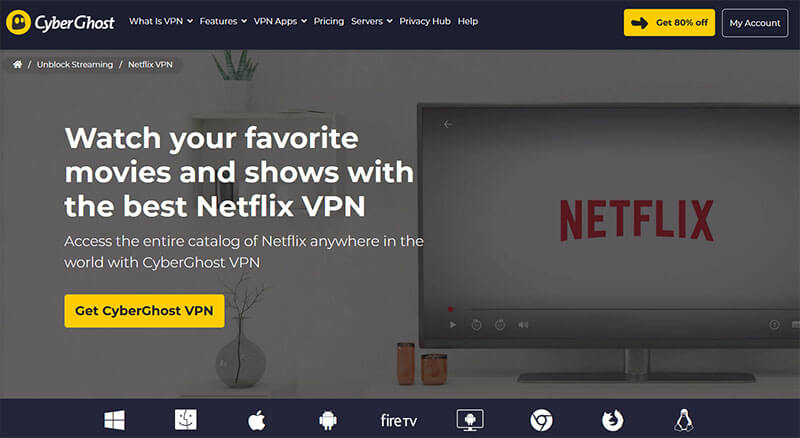 Who said that cheap VPNs aren't good? CyberGhost is here to make sure you fall in love with it at first glance. Its 3-year plan is insanely cheap and if you buy it, you'll get all the amazing features it offers. For instance, dedicated servers for streaming and torrenting. This will allow you to perform these activities as intended – with fast speeds and maximum security.
To make things better, the speeds when using CyberGhost are really good. Watching Netflix or Disney+ will be buttery-smooth, even in 4K. Although it doesn't work in China, it works perfectly in other censored countries, even in Haiti.
With its zero-log policy and military-grade encryption, you'll feel like you're in a Tiger tank. Saving some cash and remaining safe and secure online sounds really good, doesn't it? Well, now you know that it's not impossible.
Why You Should Avoid Free VPNs?
Why buy a premium provider when you can just use the free one? Because free stuff is usually not that good. It's like getting a 30-year old Toyota Corolla from your dad for free. Is it going to perform like a new Corolla? Not even close.
The same applies to VPNs. Free providers are slow and offer limited bandwidth. There's also a lack of zero-log policy, so they can even store your info and sell it to third parties! All in all, we suggest staying away from the shady business.
Get a provider that will serve you for years to come and avoid free providers at all costs.
Summary
Now that you're at the end of the road, some choices need to be made. Since free VPN providers aren't worth your time, we suggest investing in your privacy as soon as you can if you're in Haiti. Our recommendation is ExpressVPN, a provider that isn't the cheapest but is at least two octaves above everyone else.
Haitian residents can now reclaim their freedom, bypass censorship, and enjoy what the internet has to offer. All for a few bucks a month.