When you hear about Iran, you usually don't think about beautiful, sunny beaches and greenish meadows. Instead, you think about their constant war with the USA and look at it as a dystopian country. Well, you're right. This country isn't very safe even for living, let alone visiting the internet. The bad thing is that it's also known as the enemy of the internet, so it's hard to even access the popular social media sites. For that, and many other reasons, you'll need a rock-solid VPN while being in Iran. Let's see what are the best providers in 2021.
Why Do You Need a VPN for Iran?
After reading the introduction, you know something's up. As we said, this isn't a country where you'll enjoy your spare time without a bit of… well, censorship and surveillance. Let's see why protection like a VPN will come in handy in Iran:
Bypassing Censorship
Whether you're a resident or just a tourist, Iran makes no exception when it comes to censorship. They do it harshly and they do it with the full force. Post some stuff that the government doesn't like and before you know, you'll spend some time in jail, looking at walls and ceilings.
Furthermore, the government is hell-bent on blocking social media websites. In 2021, they've already blocked close to 30% of internet sites. This translates to around 50% of the 500 most popular sites in the world. So, we're already looking at a number of 250 as we speak, which can only increase.
Needless to say, you can't access Facebook, Twitter, and Instagram using your native IP. If you like spending your time on social media, hating the law will be one of your hobbies here. To make matters worse, there's no clear definition of what's illegal and what's not.
One day, a site can be legal, while the other day, it can fall into the oblivion as the government blocks it. Either way, a Virtual Private Network will help you to bypass censorship and enjoy the internet to the fullest.
Avoiding Government Surveillance
Government surveillance is a pretty big problem here and it's in correlation with censorship. They constantly conduct surveillance to make sure that you're "safe" on the internet and that your internet activity is "legal."

Just imagine your mom or dad standing behind you while you browse the internet. Does it feel good? It doesn't and neither does letting the government breathe behind your neck. A service like a VPN will effectively hide your IP, preventing the Iranian goverment from even seeing your presence online.
Unblocking Geo-Blocked Sites
Iranian people, although not free in terms of internet access, still love streaming from time to time. These sites are, unfortunately, locked behind geo-restrictions. If you want to access Netflix, Amazon Prime Video, Hulu or HBO Go from Iran, you'll have to use this service.
On the flip side, if you're traveling abroad, you can also use it to access local content from other countries. Of course, this is being done by changing your IP to the IP of the country you want, in which case the site sees you as if you're there.
Avoiding ISP Throttling
Finally, ISP throttling. This is also one of the biggest things for disrupting communication between you and your friends and relatives. While this happens mainly when consuming large chunks of data, here, it happens for numerous reasons.
For instance, ISP can do this when you're using Viber, WhatsApp, Skype, etc. In many cases, though, Internet Service Providers do this when you're streaming on Netflix or another third-party platform. Logically, because you aren't using their platform, hence they lose revenue.
And if you don't know what throttling is, it's when the provider slows down your internet, preventing you from enjoying your day-to-day online activities.
Best VPNs with Servers in Iran
When it comes to VPN servers, Iran isn't exactly the most VPN-friendly. Most providers don't have servers there, including the major ones like NordVPN and ExpressVPN. However, there's one provider that has and it's HideMyAss.
HideMyAss has 2 servers in Isfahan and it seems like a good deal for accessing local content. But, knowing that the country is the enemy of the internet, it's probably not a good idea connecting to the servers there.
Plus, this HMA isn't the most respectable provider, and as we know, it keeps some logs. We're sorry to say that no safe option for this country exists. However, if you're willing to take a risk, that's one provider that will give you two servers on the Iranian soil.
Best VPNs for Iran
If you're just living your life in Iran and you want a great VPN for fully enjoying the internet, say no more. Here are the best providers for this country in 2021:
ExpressVPN
NordVPN
CyberGhost
Let's review them briefly and see why they're good.
1. ExpressVPN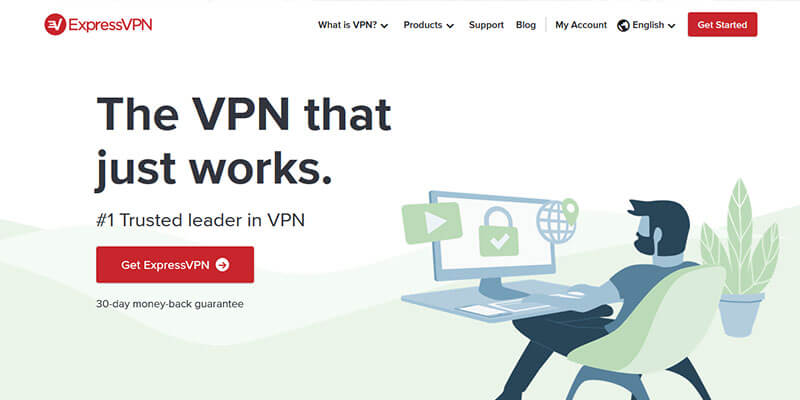 ExpressVPN is all about speed and safety. For this country, you absolutely need a provider that keeps no logs, which this one, luckily is. In terms of speed, it's the best one you can get. You won't even notice that you're using it, which allows you to enjoy gaming, streaming, torrenting or browsing.
We like how privacy-oriented the company is. Aside from a no-log policy, you get 256-bit encryption, an automatic kill switch, and DNS and IP leak protection. To top it all up, there's outstanding 24/7 customer support for all your needs and issues.
ExpressVPN is the champ in every regard. You can easily install it on your phone, computer or tablet and enjoy its all-round performance. Not to forget that it offers a 49% discount and 3 months free for a 12-month plan. Sounds good? You know what to do!
Enjoy Blazing-Fast ExpressVPN's Speeds >
2. NordVPN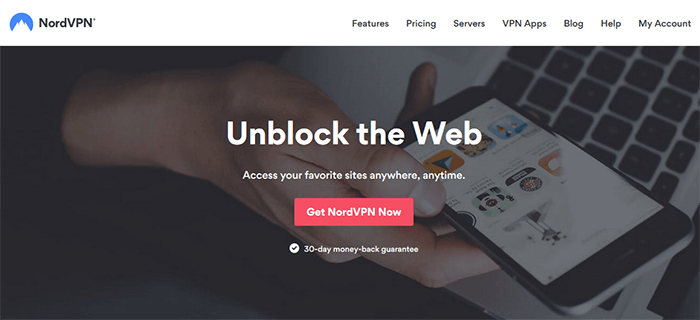 NordVPN probably offers the best bang for your buck. It's a tad below ExpressVPN in terms of speed, yet it's very cheap and easy to use. For the start, the company is from Panama and offers a no-log policy, which is very important here.
For additional security, you get CyberSec, which is an ad-blocker, as well as Double VPN and Onion Over VPN features. The latter one is for using it with Tor, so you can add that layer of security pretty easily.
Bypassing geo-restrictions is also easy with this VPN that is working perfectly in Iran. You can now enjoy US Netflix, BBC iPlayer or stream sports on DAZN. We know how much we like it and we can confidently say that Iranians will fall in love with it – head over heels!
Check Out NordVPN's Discount >
3. CyberGhost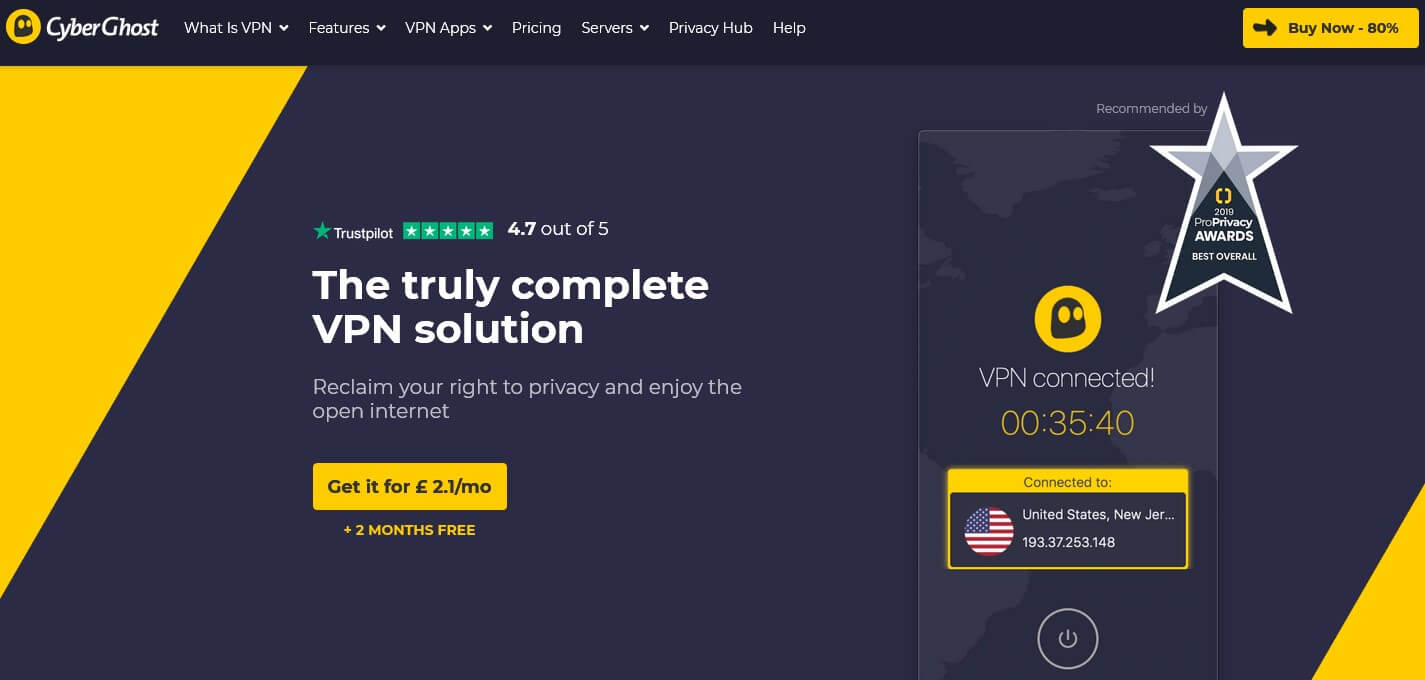 If you want thousands of servers at your disposal, look no further than CyberGhost. You'll feel like God, having 6,200+ servers at your disposal. On top of that, you get dedicated servers for streaming and torrenting, greatly enhancing your online experience.
Speed-wise, CyberGhost is a beast – or a ghost, whatever. You'll be able to stream, torrent, browse or play games with ease. And since it's from Romania, the provider doesn't keep any logs. In terms of security, you get all the standard features.
These include military-grade encryption, kill switch, DNS and IP leak protection. The provider is very generous these days, so you'll also get a 45-day money-back guarantee should you decide to go for a 1/2/3-year plan.
Why You Should Avoid Free Providers?
Free providers, in short, aren't as secure as the paid ones. The reason being is because they lack certain security features, and one of them is a no-log policy. Because of that, they're allowed to store logs, which they can later sell to third parties for revenue.
Not to mention that they're sometimes painfully slow and limit your bandwidth. Usually, you'll get 500 MB (TunnelBear) to 2 GB (Hide.me free plan) a month, which is very low. Sure, Windscribe gives you 10GB for but it's very slow and won't unblock a majority of geo-blocked sites.
Now, if you're a resident of this country, we implore you not to use free providers if you care even a little bit about your safety. To be more precise, don't usee free providers at all. At least not as a long-term solution.
Summary
The takeaway here, regarding the situation in Iran, is that you must always keep yourself safe and secure online. To do this, you should use a quality VPN that won't leave you hanging in Iran. Our recommendation is ExpressVPN, a provider that never let us down in any situation.
Although the other two options are excellent, ExpressVPN is the one that's always one step ahead of every other provider.