Many think that countries like Iran, Iraq, and Israel are basically the same. However, Israel is, at least in the internet compartment, very different from these two. Here, you have more freedom and the internet is more accessible. But, as always, you'll still need to use a VPN to make sure that you're avoiding potential censorship and protect yourself from hackers and government surveillance fro. In this article, we're going to see what are the best VPN providers for Israel and talk a bit about using free providers. 
Why You Should Use a VPN in Israel?
We here won't just tell you to use a Virtual Private Network for no apparent reason. So, as always, we'll see why using a VPN in Israel is really a good idea. Here are the reasons why:
Avoiding Censorship
Remember that we said that this country is relatively free in terms of internet access? Well, it's obvious that the term "relatively" has an impact here. In Israel, some content is blocked from the get-go. For instance, pornography, selling drugs or cannabis online, websites about terrorist groups, and even some online games.
Furthermore, the media is also a victim of censorship that the military conducts. Any news, despite being true, sometimes can't be published as the military would see it as a "threat." Even if you post something "threatening" or "inappropriate" on social media, you can expect the government/military to react.

While not many people got punished in this country for these types of things, you never know when the laws can change. On the brighter side, you can at least use Instagram, Facebook, Twitter, and YouTube freely. Just be sure not to engage in any political or religious debates online.
Staying Safe on Public Wi-Fi Networks
Cybercrime isn't a problem you're going to encounter in countries with highly-developed internet infrastructure. Unfortunately, Israel isn't one of those countries. Because of that, cybercriminals are hell-bent on stealing data from other people.
If you're using a public Wi-Fi network without a VPN, you just made yourself a clear target. It's like standing in a meadow without any cover while a sniper's aiming at you. Here, there's not one "sniper" but maybe 10+ of them. What do we think when we say this?
You see, Israel is a part of the 14/9/5 Eyes (unofficially), so it's these 10+ countries that can spy on you. To prevent this, use a VPN in Israel to encrypt your connection, rendering yourself invisible to anyone trying to detect you.
Bypassing Geo-Restrictions
Finally, if you want to access geo-blocked sites like Netflix, HBO GO or Hulu, you won't be able to do that from here. Of course, if you're abroad, accessing Keshet or Mako without this service is impossible. A Virtual Private Network will allow you to change your online location, thus access local or foreign content with ease.
Best VPNs with Servers in Israel
Speaking of Keshet and Mako, you'll probably want to access them from abroad at some point. Here are the VPN providers with servers based in Israel that will allow you to do that:
ExpressVPN: ExpressVPN is, as mentioned in our article about using a VPN in India, the best provider you can get. Thankfully, it has servers in this country, so you can enjoy local content in blazing-fast speeds.
NordVPN: This provider has almost the largest server network of 5,500+ servers worldwide. In this country, you get 19 of them, supporting P2P and a couple of security protocols.
CyberGhost: CyberGhost has 6,200+ servers worldwide, of which 10 of them are in Jesus' birthplace e.g. Jerusalem. It's a cheap provider that offers amazing performance, so it's a great money-saving option.
If you're a newbie, you'll probably need help setting up your app. That's very simple. Click on the provider you want, buy a subscription, download the apps, connect to a server and enjoy your privacy and freedom.
Best VPNs for Israel
Those who don't often leave their homeland should probably want a provider with all the best features, and not strictly for accessing local content. Well, here are the 3 best choices, as we promised.
1. ExpressVPN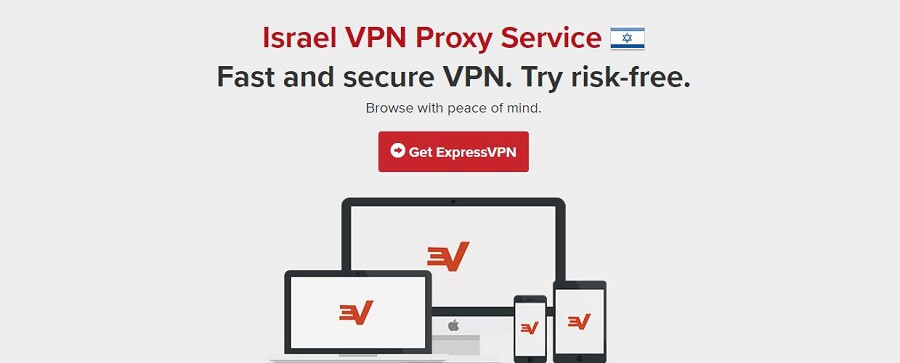 Why is ExpressVPN so good, then? This question is hard to answer without going too much into details. For the start, it has a very transparent privacy policy, which lets you know how much they value your privacy and security. The company is from the BVI, so it's not strange.
Secondly, the provider is the fastest in the business. You can stream Netflix in 4K, enjoy online gaming or just browse the internet without even noticing that you're using a VPN in Israel. Security-wise, you get split tunneling, 256-bit encryption, DNS and IP leak protection, and all security protocols.
To top it all up, ExpressVPN has very good 24/7 customer support for all your needs and issues. And finally, it has a 49% discount and 3 months free for a 12-month subscription plan. What more to ask for?
Get Fastest Speeds With ExpressVPN >
2. NordVPN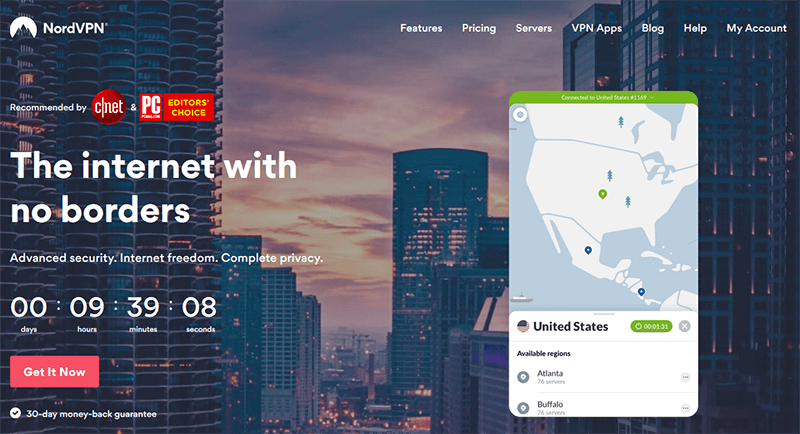 NordVPN is slightly slower than ExpressVPN but believe us – it's still lightning-fast. But, where this provider shines is its security. The Panama-based giant offers tons of security protocols and special features that will keep you anonymous all the time.
For example, there's Double VPN which allows you to route your traffic through two VPN servers. Next, we have Tor Over VPN, allowing you to use Tor with the provider. And finally, CyberSec, an ad-blocker. All of this is coupled with military-grade encryption, kill switch, and DNS and IP leak protection.
With its ability to bypass geo-restrictions and access Netflix from anywhere, NordVPN ticks all boxes for us. If you're an Israeli resident, you'll have no problems using it. Oh, and there's also a huge discount as we speak, so take a look!
Grab NordVPN with a Discount >
3. CyberGhost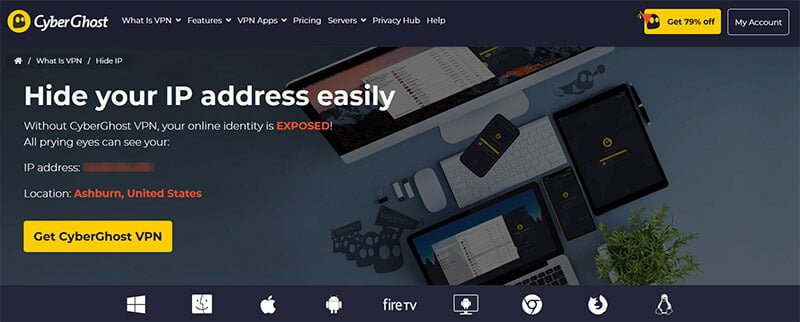 Romania is one of the best countries for owning this type of company. CyberGhost took advantage of that long ago and is now the largest company in this industry. 6,200+ servers in 91 countries – sounds a lot? Well, you're already in for a treat!
To make things better, most of these servers are dedicated – either for streaming or torrenting. Those worried about security should read the first sentence again. You get a no-log policy and all the standard security features you might expect.
CyberGhost is number 3 on our list of top VPNs, so it's a highly-rated provider. On top of that, it's very cheap and will save you a LOT of money in its 3-year version. Smack the button below to see it for yourself.
Why You Should Avoid Free Providers?
Let's make something clear. Not all free providers are bad. But, the majority of them are just not worth your time – approximately 90% of them, and that's only being generous. The reason being is that they offer very slow speeds, limited bandwidth, and the lack of security features – a no-log policy being one of them.
This means that they store some logs, which they can later sell for revenue. Needless to say, this can jeopardize your privacy and leave you exposed to the watchful eyes of your ISP or the government. For Israel, we would strongly advise you NOT to use free VPN providers. Buy a premium one from the list and save yourself some headaches.
Summary
To digress, Israel isn't a country you're going to be pissed about in terms of internet access. You can use social media and watch YouTube videos. But, you're going to need to be prepared for some censorship which will prevent you from enjoying porn or gambling websites.
Luckily for you, we have a recommendation for fixing this issue – ExpressVPN. This provider will never let down, giving you fast speeds, the ability to bypass geo-blocks, and a crystal-clear no-log policy.